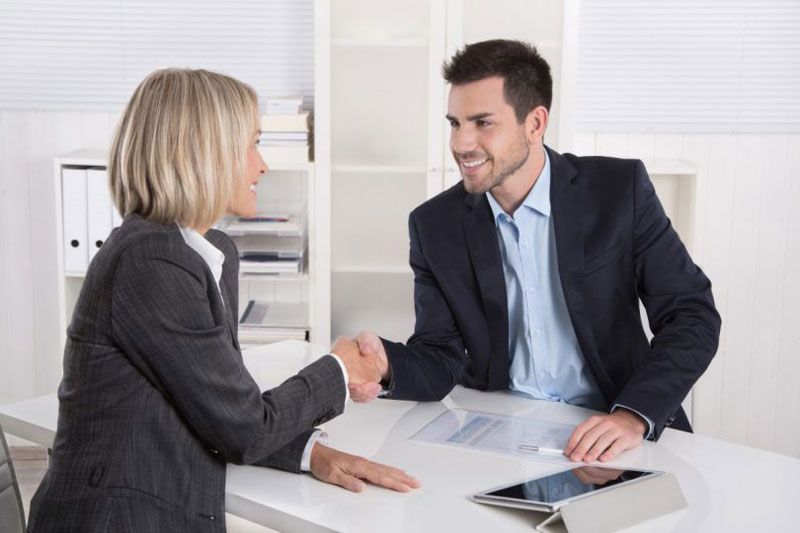 According to American Staffing Association staffing companies hire 8.6 million temporary and contract employees every year. It becomes obvious that Staffing Agency Franchises greatly impact the development of many businesses. Some staffing and recruitment agencies operate in a lot of industries, the others specialize in a specific segment like IT or restaurant business. The Best Staffing Agency Franchise Businesses offer a promising opportunity for their franchisees to build a successful company. They provide their partners with an award-winning franchise support team, marketing tips and management tools.
Here are the 10 healthy food franchises in the USA
Express Employment Professionals
Founded in: 1983
Franchising since: 1985
Franchise units: 775
Initial investment: from $135,000
Royalty Fees: 8.6%
An Express staffing franchise is a business that matters. As an Express franchise owner, you are making a difference in your community by helping people find jobs and helping local businesses manage their workforce. Express is 100% franchised, which keeps the support provided by our International Headquarters focused solely on franchisees. Franchising offers entrepreneurs the perfect mix of support and independence. Express franchisees rated the overall quality of the Express franchise with a 99% positive satisfaction rating. When you join Express, you are part of one of the most successful franchises in the world.
---
Link Staffing Services
Founded in: 1980
Franchising since: 1994
Franchise units: 35
Initial investment: from $112,500
Royalty Fees: Varies
LINK is more than a premier recruiting and staffing firm that serves a myriad of industries and specialized competencies. LINK is also a highly ranked and widely-respected franchise system. LINK offers a proven, time-tested franchise opportunity in an industry that generates more than $150 billion annually in North America. As a LINK franchise owner, you will do meaningful work that supports your community. With your entrepreneurial spirit and LINK's award-winning franchise support team, a LINK franchise could be the ideal income stream for you.
---
Labor Finders
Founded in: 1975
Franchising since: 1975
Franchise units: 194
Initial investment: from $128,525
Royalty Fees: 3.5%
Are you looking for a franchise opportunity that sets you up for success? The Bureau of Labor Statistics predicts the employment services industry to be among the largest growth industries over the next decade. Discover how you can be a part of one of the strongest growing industries and own and operate your own Labor Finders Franchise. Consider opening an office in your area, and let Labor Finders help you become successful in this fast growing industry!
---
Spherion Staffing
Founded in: 1946
Franchising since: 1956
Franchise units: 193
Initial investment: $110,500
Royalty Fees: 0.25-0.75%
Spherion is a leader in the recruiting and staffing industry with more than 70 years of experience connecting job seekers to employers that prove a mutually successful match. Looking for an opportunity where your hard work can translate to prosperity - while enabling people to provide for their families? Own a business that enables people to live better lives. By matching candidates to quality jobs, you can rest assured that you're helping the people in your community. With Spherion, you can build a business to be proud of and truly make an impact on your local community.
---
Patrice & Associates
Founded in: 1989
Franchising since: 2008
Franchise units: 141
Initial investment: from $90,950
Royalty Fees: 10%
Patrice & Associates offers a recognizable brand in restaurant & hospitality recruiting, a 25+ year history of providing quality service to our clients and built in customers from day one. We designed the Patrice & Associates franchise model to be one of the lowest investments in franchising. In addition to low start-up costs, you can enjoy virtually no overhead with this business. Franchise success starts with great training and on boarding. At Patrice & Associates, our training and on boarding process is second to none.
---
PrideStaff
Founded in: 1978
Franchising since: 1995
Franchise units: 78
Initial investment: from $154,083
Royalty Fees: Varies
PrideStaff is a leading national staffing franchise with locations all over the country. As a PrideStaff Franchisee/Strategic-Partner, you can count on our entire team to make it their own personal mission to provide all the support, tools and guidance you need to achieve your goals and dreams. With PrideStaff, you receive the full support, technological knowledge and experience of an entire team of IT professionals. The combination of our proven processes and the dedication of our people deliver a premium franchise experience unlike any other.
---
Sanford Rose Associates
Founded in: 1959
Franchising since: 1970
Franchise units: 90
Initial investment: from $108,250
Royalty Fees: 7-6%
Sanford Rose Associates® is a network of independently owned and operated recruiting offices in its 60th+ year of offering executive search services. We specialize in retained search for experienced executives, management and individual contributors. We work on behalf of our client companies to search for and recruit highly qualified professionals. SRA's executive search franchise offers the combination of low capital investment, potentially high return on investment, strong customer demand and utmost professionalism. It's both a business and a profession you can feel proud to be a part of.
---
Remedy Intelligent Staffing
Founded in: 1965
Franchising since: 1987
Franchise units: 123
Initial investment: from $151,840
Royalty Fees: Varies
Starting a staffing agency on your own can involve handling a lot of moving parts. Remedy Intelligent Staffing franchise offers you a business plan with managed complexity – the ability to operate a complicated business in a streamlined, efficient way. Your main role as a franchise owner will be to handle the people side of the business. That includes earning new clients and building lasting relationships with them; recruiting and screening associates; administering customer service to both groups; hiring and developing your internal staff; and developing your brand as a trusted resource in the business community.
---
AtWork Group
Founded in: 1986
Franchising since: 1992
Franchise units: 92
Initial investment: from $154,000
Royalty Fees: 7-2.6%
Since 1986, AtWork has been helping qualified individuals find the right employment. We are a nationally recognized and respected staffing agency franchise with over 25 years of industry experience. If you are an entrepreneur who thinks ahead, creates opportunities, and is constantly looking for a more effective way to grow, we have the perfect staffing franchise opportunity for you! When you start a staffing franchise with us, you get to enjoy the freedom of making your own decisions, while taking advantage of a turnkey franchise model with proven success.
---
Nextaff
Founded in: 1998
Franchising since: 2004
Franchise units: 18
Initial investment: from $98,800
Royalty Fees: 8-6%
Nextaff Staffing offers staffing franchise opportunities to get in on the $160 billion staffing industry. As a Nextaff franchisee, you'll gain access to our expertise, technology, back office support, recruiting, marketing and business development sources. You will enjoy all the benefits of being apart of a large, national organization, while retaining the flexibility to control and start your own staffing agency. If you have ever thought about starting your own staffing agency, this is the right opportunity for you.
---
View all staffing/recruiting franchises