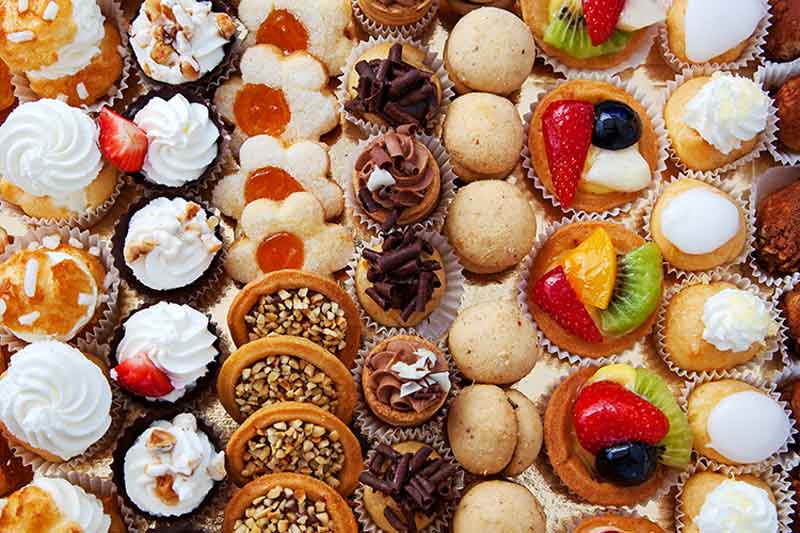 India can boast the fastest growing economy and one of the most numerous population in the world. Therefore, food sector is thriving in India, including the dessert business. There are a lot of dessert franchises in the country which offer absolutely various concepts, products and services. They specialize in pancakes, waffles, ice creams, donuts, frozen yogurt, etc. The best dessert franchises in India provide their franchisees with all-inclusive support which consists of training operations, marketing support and recipes of desserts. If you`ve made up your mind to join a sweet business in India, take a glance at our list of Top 10 Dessert Franchises in the country.
Here are the top 10 best dessert franchises in India
The Belgian Waffle
Founded in: 2015
Franchising since: 2018
Franchise units: 200
Initial investment: From Rs 21 Lakhs
Royalty Fees: 8%
The Belgian Waffle Co is a pioneer in the Waffle Category in India with 200+ stores across 55+ Indian cities. We are the fastest growing waffle chain in the country and have 150+ Franchisee Partners including those in Nepal and Dubai. We truly believe in providing an enriching waffle experience to our end consumers and are happy that you share the same desire and passion. As franchisors, we provide all-inclusive support which includes store design, training operations, marketing support and of course, the product and its ingredients, and we would be happy to speak to qualified individuals who share our vision and passion.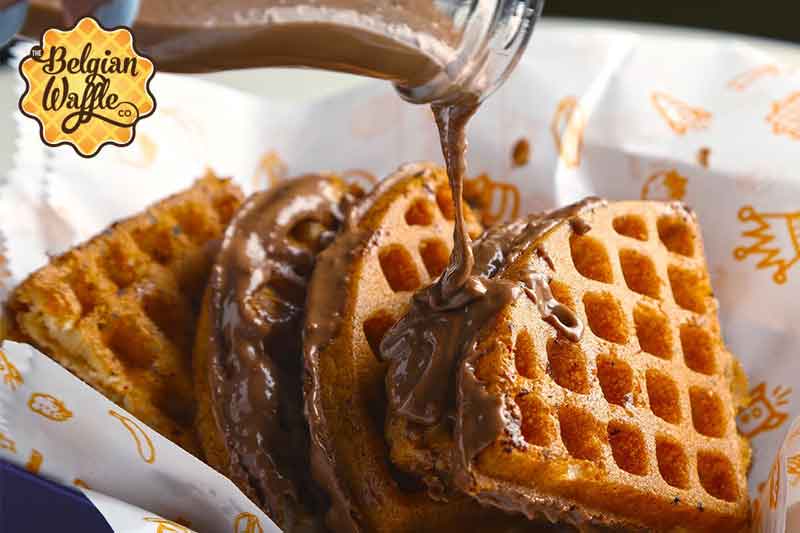 ---
99 Pancakes
Founded in: 2017
Franchising since: 2017
Franchise units: 70
Initial investment: From Rs 15 Lakhs
Royalty Fees: 7%
In 99 pancakes we combine the ancient art of baking pancakes with modern food trends. We take great care sourcing organic ingredients, which are locally grown and are served fresh and juicy to our customers. A 99 Pancakes outlet is a low-cost high return on investment option with a high degree of differentiation in the food industry. The franchise opportunity is also open to all, even to those who have no prior experience in the food business.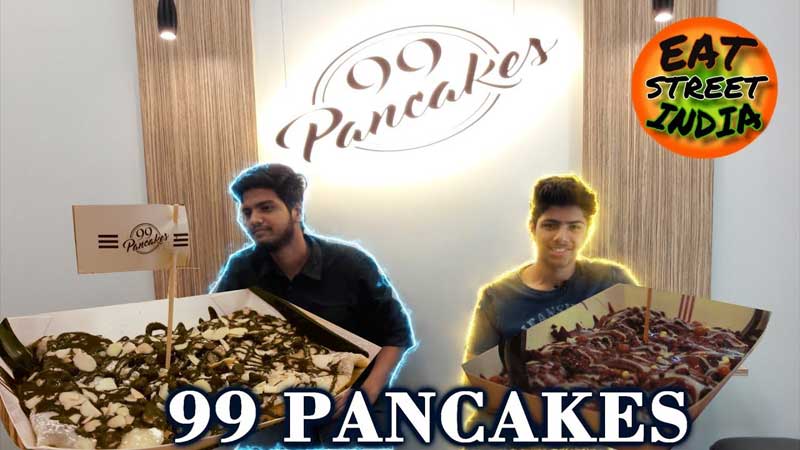 ---
The Pancake Story
Founded in: 2017
Franchising since: 2017
Franchise units: 25
Initial investment: From Rs 24 Lakhs
Royalty Fees: 8%
The Pancake Story, a name that is becoming more and more popular amongst the brand new breed of social foodies – the dessert-crawlers. We are known not only for our delectable pancakes and desserts but also for our quality and presentation. Needless to say, we have become a fan-favorite amongst the array of pancake shops that have taken Mumbai by storm. So, if you share a passion for food and delivering a unique experience to your customers, we bring to you an opportunity, that will not only help you accomplish your passion but will also to sustainable profitable growth.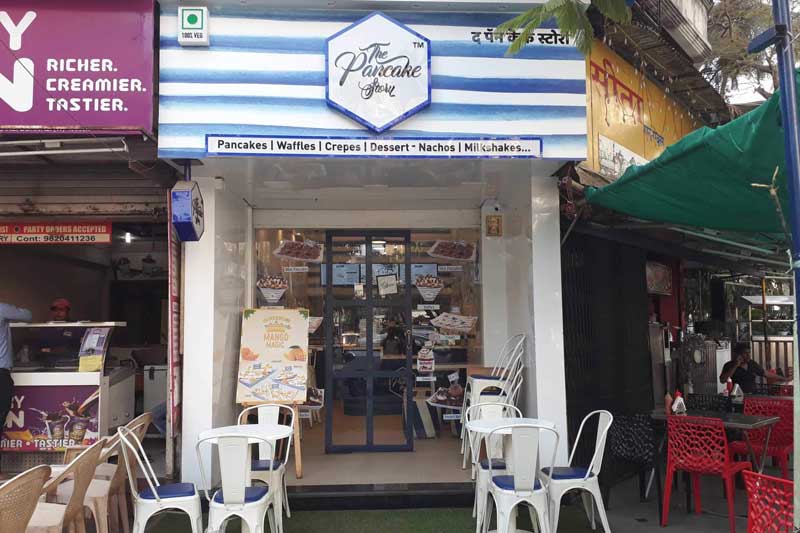 ---
Oh So Stoned!
Founded in: 2013
Franchising since: 2015
Franchise units: 17
Initial investment: From Rs 15 Lakhs
Royalty Fees: Rs 0.1 Lakhs
Imagine a dessert parlor that offers the best-stoned ice creams, bubble waffles, and shakes, along with your favorite classic beverages like tea, coffee, and hot chocolate. There's something about Oh So Stoned! That makes you want to have a sweet tooth forever! Training and other operational support will be provided by Oh So Stoned; along with the setup. All marketing collateral is designed and artwork is provided to the franchisees.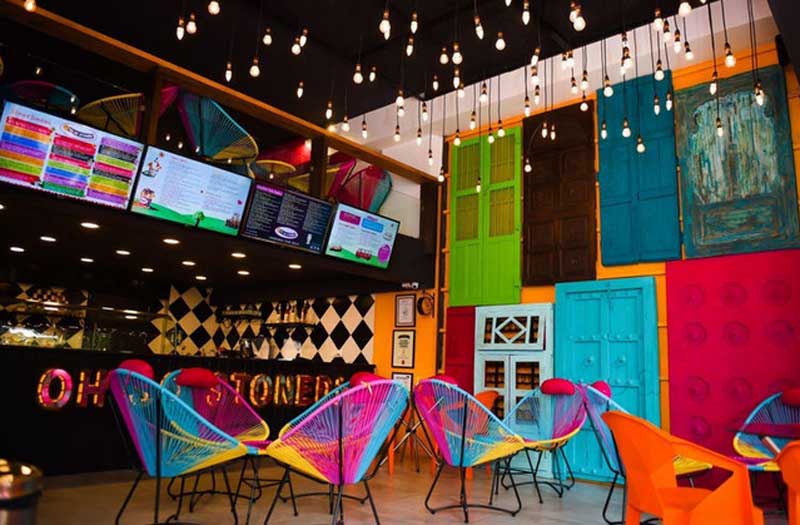 ---
Icekraft
Franchise units: 25
Initial investment: From Rs 16 Lakhs
Royalty Fees: 7%
Icekraft is very popular among college students due to its freak shakes, cold pan ice-creams, pancakes, waffles, salads and fries. The whole concept is choice based from the menu itself. It satisfies the dessert craving of every individual with their live counters so that food is enjoyed thoroughly. Start a business with this franchise who assumes in providing its ingredients crisp and giving joy with their expertise.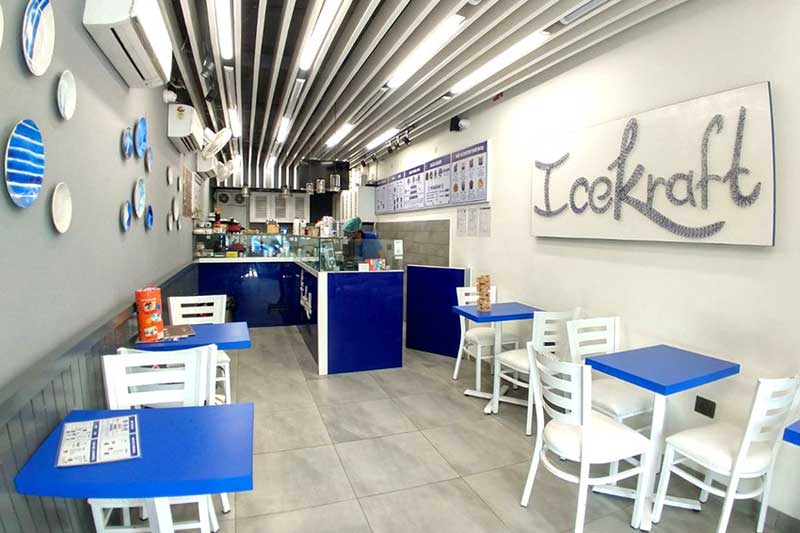 ---
Oasiss
Founded in: 2009
Franchising since: 2017
Franchise units: 4
Initial investment: From Rs 13 Lakhs
Royalty Fees: None
Oasiss® is known for offering a wide variety and quality dessert experience. You can satisfy all your sweet cravings under one roof. The menu includes Icecream Creations, Belgiun Waffles, Pancakes, Shakes, Icecream Cakes, Chocolates, Popsicles, Fancy Desserts and many more. All the products are manufactured in-house by expert chef team at our 5000 sq.ft. manufacturing facility in Mumbai. So you can be rest assured that, our products are free from adulteration, made with fresh and best quality ingredients. We are expanding via franchising which is a low investment model and Zero royalty.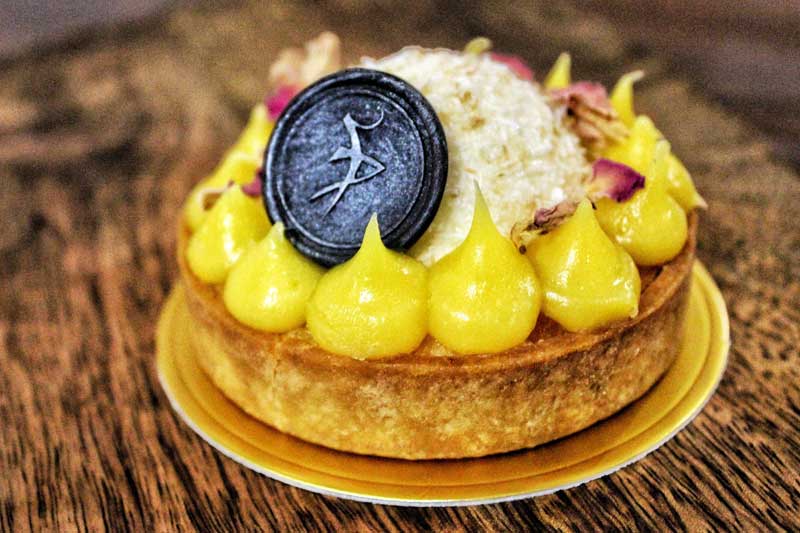 ---
My FroyoLand
Franchise units: 15
Initial investment: From Rs 42 Lakhs
Royalty Fees: 8%
MyFroyoLand is the land of your Frozen Yogurt Dreams. Imagine taking a trip down Willy Wonka's Chocolate Factory and creating your own mix of deliciousness. MyFroyoLand offers all the decadence of ice-cream without the guilt of extra fats and sugars. Our Frozen Yogurt is certified pre-biotic & pro-biotic, made with skimmed milk and is a good source of calcium. Complete training and a prominent support system will be provided by My FroyoLand to boost sales of the business.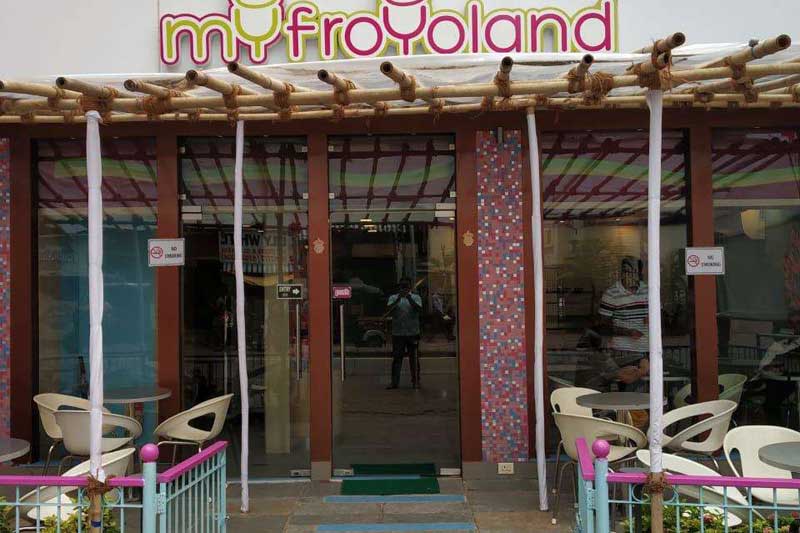 ---
Super Donuts
Founded in: 2013
Franchising since: 2019
Franchise units: 10
Initial investment: From Rs 22 Lakhs
Royalty Fees: 8%
Super donuts are the first standardized donut brand as well as American café formed in the year 2013. The specialty of this café is Donuts, fast foods, shakes and bakery items. Super donut aspires to serve its customers with unique delicacies created after thorough research. This franchise believes in the motto "We do not underestimate our customers but persistently keep coming up with dishes that they love to relish". They work on a large-scale to make sure that brand loyalty is intact by presenting delicious desserts. Start your business with this franchise for mouth-watering donuts and pretty dining.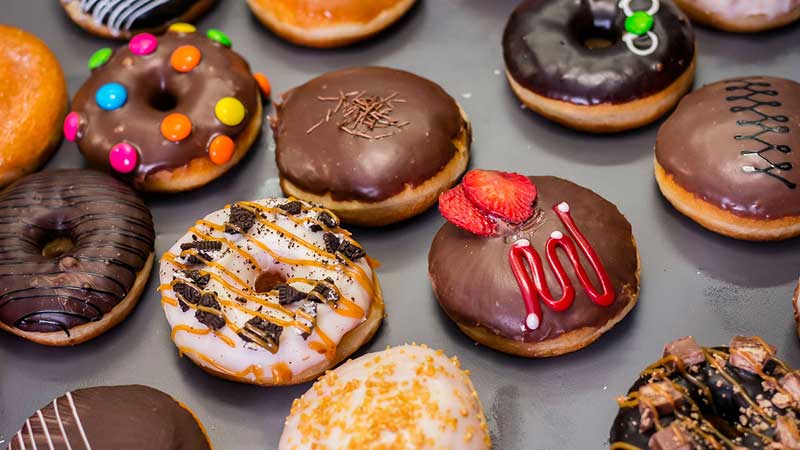 ---
Flavour Stones
Franchise units: 10
Initial investment: From Rs 10 Lakhs
Royalty Fees: 7%
Flavour stone originated when three people with different professions but the same passion became one. Their extensive research of 6 months finally bore fruit in the form of a dessert café. The specialty of this franchise is in its live ice-cream with more than 128 varieties under one roof. One can enjoy enormous kinds of fast food, desserts, shakes, and ice-creams. The franchise is located in Gujarat, Andhra Pradesh, Mumbai, Pune and Telengana. Start your business by investing in one of the finest dessert franchise brands.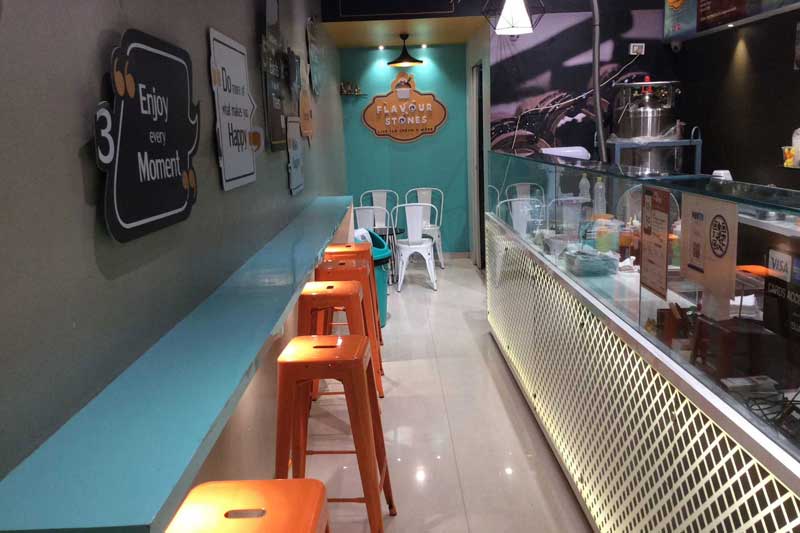 ---
Dock Frost
Franchise units: 2
Initial investment: From Rs 32 Lakhs
Royalty Fees: 8%
Our philosophy at Dock Frost'd is built upon the few unpretentious aims of tradition, excellence and innovation. We endeavor to maintain the deserts unique and guarantee our customers have an authentic experience at our place. Our approach is established upon handcrafted recipes and a relentless search for the finest ingredients. Dock Frost'd ensure that their partners get extensive training, maintain the consistency in products, and help them in initial stages of establishment and advertising.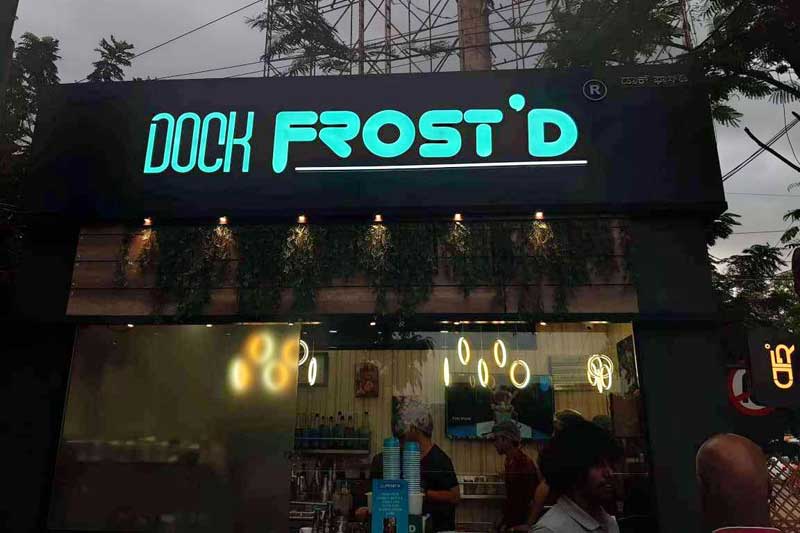 ---
View all food franchises in India