The Top 10 Franchise Businesses For Sale in Houston Of 2021
Update: 04.06.2021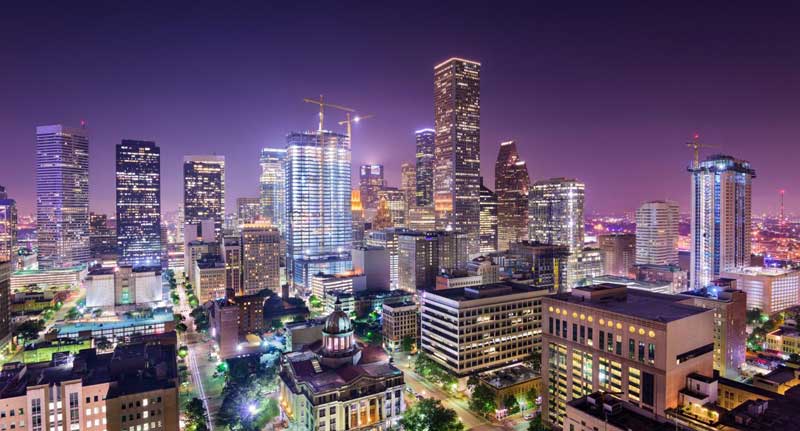 Franchise opportunities in Houston are great due to the city`s rich resources, dynamic infrastructure and a healthy business environment. There are a lot of promising franchises for sale in Houston which vary in concept, model and scope. Among the most demanded in the city are automotive, fitness, catering, yogurt, smoothy, home caring, spa, tech repair, insurance businesses. The best franchises to own in Houston offer a well-recognized brand name, sufficient experience on the market and willingness to support their franchisees at all stages of their business. Browse through our list of the Top 10 franchises in Houston.
Here are the 10 best franchises to own in Houston
Maaco
Founded in: 1972
Franchising since: 1972
Franchise units: 510
Initial investment: from $362,250
Royalty Fees: 9%
Maaco is the largest automotive retail paint brand in the U.S. with minimal national competition. Maaco has been running a proven business model for over four decades. Combine this with new technology, a turnkey online portal to help run your business and support from dedicated team members, you have a trusted model to drive success. As a Maaco Franchise Owner, you can make a big impact, not only by painting and repairing your neighbors' cars, but by hiring a great local team and becoming a business leader in your own community.
---
Fitness Together
Founded in: 1984
Franchising since: 1996
Franchise units: 142
Initial investment: from $143,600
Royalty Fees: 6%
We are changing lives by helping people set and stick to their fitness and health goals. Fitness Together® is not just another gym franchise in the fitness industry. Here, clients find their ideal custom fitness plan and owners change lives. As a Fitness Together® franchise owner, you will have access to ASPIRE8™, the proprietary Fitness Together® strength-training program that is not only customizable and results-oriented, but also sure to elevate any client's workout. Fitness Together® owners have access to progress assessment systems to support client's success and track improvement.
---
Newk's Eatery
Founded in: 2004
Franchising since: 2005
Franchise units: 97
Initial investment: from $932,000
Royalty Fees: 5%
Newk's Eatery is a fast casual franchise that offers freshly made soups, salads, sandwiches and pizzas. Catering is offered at its locations for office lunches, family reunions, tailgate or birthday parties. The three most important factors are experience managing and operating successful restaurants, sufficient capital to weather financial ups and downs, and a passion for the business. If you are looking for a solid business opportunity designed for growth, consider the advantages of the Newk's Eatery franchise opportunity.
---
Blaze Pizza
Founded in: 2012
Franchising since: 2012
Franchise units: 277
Initial investment: $454,400
Royalty Fees: 5%
Blaze Pizza, the recognized world leader in fast, artisanal pizza, is looking to add to our team of top-tier franchise partners. Recently ranked as the number one pizza brand in America in a leading consumer poll and as the number one brand of the year by Fast Casual magazine in 2017, we're excited to be opening up several new major markets to fuel our expansion. Our Franchise Development Team is ready to meet with experienced multi-unit developers in Dallas, Cleveland, Houston, San Francisco, Philadelphia, Virginia and Indianapolis.
---
Red Mango
Founded in: 2006
Franchising since: 2007
Franchise units: 315
Initial investment: from $193,500
Royalty Fees: 6%
Red Mango is a frozen yogurt restaurant chain that focuses on serving natural, healthy frozen treats. The frozen yogurt choices are nonfat, and often rich in protein and calcium. At Red Mango, we know that our success depends on the success of our franchisees. That's why we make it one of our top priorities to provide outstanding support and training to all of our franchisees. At Red Mango, we truly enjoy helping our franchisees build strong, successful businesses and make a positive impact in their local communities. With more and more consumers realizing the importance of a healthy diet and lifestyle, there's never been a better time to own a Red Mango Yogurt Café Smoothie & Juice Bar franchise.
---
Right at Home
Founded in: 1995
Franchising since: 2000
Franchise units: 579
Initial investment: from $79,250
Royalty Fees: 5%
Right at Home was founded in 1995 by Allen Hager in Omaha, Nebraska. Unlike any other home care franchisor, Allen's background was in hospital administration. When you become a Right at Home Franchise Owner you can take pride in changing people's lives for the better. As you improve the quality of life for your clients, you achieve fulfillment in your everyday life as well. Join Right at Home, an international home care franchise with more than 500 locations serving tens of thousands of people every day.
---
UBreakiFix
Founded in: 2009
Franchising since: 2013
Franchise units: 513
Initial investment: from $55,400
Royalty Fees: 7%
uBreakiFix is a leader in the tech repair industry and provides customers with the best affordable repair options. uBreakiFix actively seeks highly-qualified individuals to become franchisees. Prior business experience is preferred, but not a necessity. Our brand means everything to us, and when you become a franchisee, you're an extended part of the uBreakiFix brand and community. Our training program is second to none. It consists of 3 weeks of training at our corporate facility in sunny Orlando, FL and 3 weeks of intensive onsite training in your store.
---
Pinch A Penny
Founded in: 1974
Franchising since: 1976
Franchise units: 250
Initial investment: from $289,375
Royalty Fees: 6%
For over 40 years, Pinch A Penny Pool Patio and Spa has been diligently serving local communities with the absolute best in pool care and maintenance. The time-tested business model, streamlined operations, and focus on customer service make Pinch A Penny an ideal opportunity for franchisees who are looking for more than just an investment. Once a store is open, the franchisor offers on-site help during your grand opening and has continuing education opportunities throughout the year to make sure that franchisees got all the tools they need to operate and grow your Pinch A Penny business.
---
The Joint Chiropractic
Founded in: 1999
Franchising since: 2003
Franchise units: 367
Initial investment: from $181,250
Royalty Fees: 7%
The reason why chiropractors choose to franchise with The Joint, outside of wanting a business that avoids the nightmares and pitfalls of dealing with the insurance industry for payment, are much the same as the entrepreneurs who franchise with us. Our proven business model is clean and easy-to-run, simple to operate and the scalability of our model is evident in the fact that more than half of our franchise owners own multiple clinics. Most importantly, The Joint Chiropractic franchise owners desire to own a business that truly helps improve people's' lives.
---
Smoothie Factory
Founded in: 1996
Franchising since: 1996
Franchise units: 33
Initial investment: from $226,500
Royalty Fees: 5%
Smoothie Factory is committed to helping health conscious customers choose more nutritious options. The smoothie menu features more whole fruits and vegetables, more natural options for sweeteners, and more vegan and non-dairy options than ever before! Our locations are often in close proximity to gyms to build traffic and volume, and nutritional supplements are best-selling items sold at competitive prices. Smoothie Factory franchise development team will help you find just the right location and construction team to get things off to a promising start. Before your store opening, you'll receive approximately three weeks of intensive in-person training from experienced Smoothie Factory franchise experts.
---
View all franchise opportunities
DIDN'T FIND WHAT YOU WANT?
ASK THE EXPERTS