The Top 10 Healthy Food Franchise Businesses in USA for 2021
Update: 04.06.2021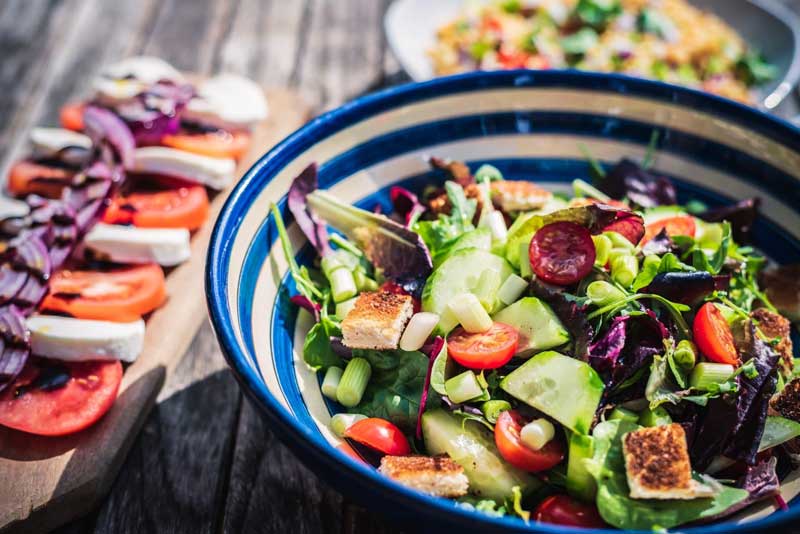 Americans try to keep fit, be healthier and live longer. Therefore, there is a growing tendency for healthy food in the USA. Healthy Food industry provides a lot of opportunities on the US market. It offers smoothie, Mexican food, salad, grill, fresh juice and other cafes and restaurants which specialize in healthy food. Starting a Healthy Food Franchise an entrepreneur receives not only unique recipes but also marketing and management tips as well as constant support from their franchisor. Our list of the Best Healthy Food Franchises includes only successful and trustworthy businesses in the USA.
Here are the 10 healthy food franchises in the USA
Smoothie King
Founded in: 1973
Franchising since: 1988
Franchise units: 944
Initial investment: from $263,550
Royalty Fees: 6%
Are you looking for an exciting business opportunity that will allow you to work for yourself while helping people live healthier lifestyles? Welcome to Smoothie King! We are the #1 health and fitness-focused Smoothie brand that offers an exciting franchise opportunity with a proven operating system and a low cost of entry. As a Smoothie King franchise owner, you'll have access to world-class training and support, comprehensive marketing services, and a business model that has been tested and standardized over the past 45+ years.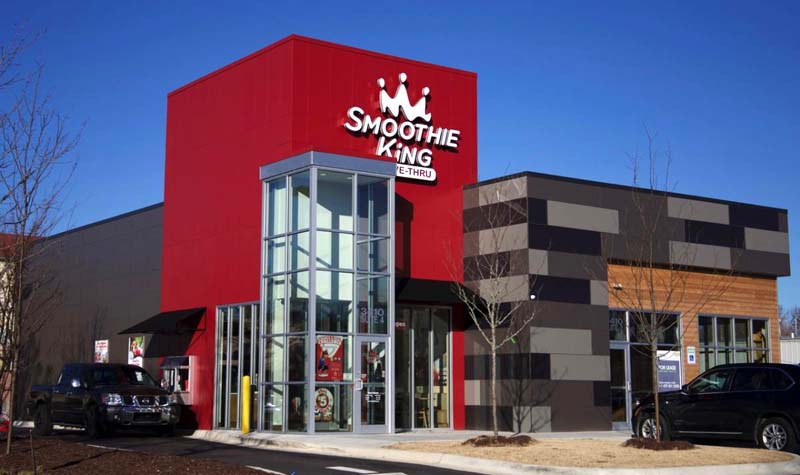 ---
Tropical Smoothie Cafe
Founded in: 1997
Franchising since: 1997
Franchise units: 676
Initial investment: from $222,095
Royalty Fees: 6%
Tropical Smoothie Cafe Franchise offers real-fruit smoothies, bowls, flatbreads, wraps, and sandwiches, including our pressed sandwiches. Our mission is to inspire a healthier lifestyle by serving amazing smoothies and food with a bit of tropical fun. If you play to win, invest well and become a Tropical Smoothie Cafe franchise owner now! We want our franchise owners to understand the importance of peerless customer service and community outreach. We value innovation, creativity, and a competitive mindset.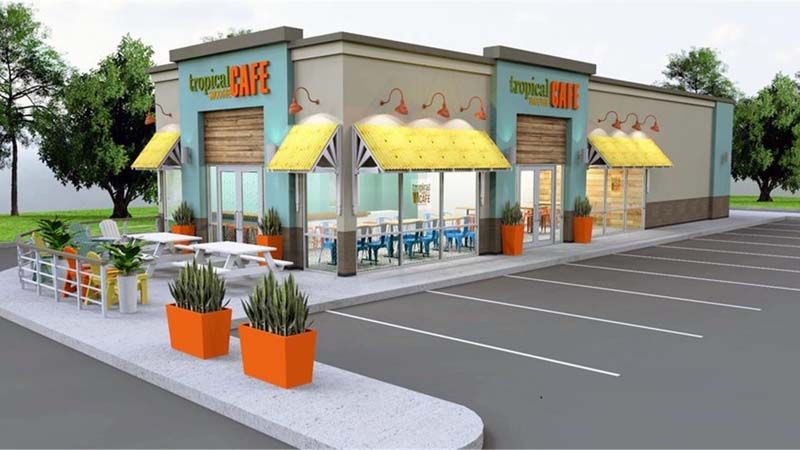 ---
Qdoba Mexican Eats
Founded in: 1995
Franchising since: 1997
Franchise units: 356
Initial investment: from $936,226
Royalty Fees: 5%
Qdoba's distinctive Mexican-inspired décor, along with friendly and energetic spirited team members, help create fun, flavorful atmosphere. At QDOBA, we believe that successful franchises are built on flavorful food, frontline innovation, and strong business partnerships. And we are invested in our franchisees' success. We are actively seeking equally passionate franchisees to join our our brand. From the very beginning of the franchising process all the way through to the grand opening and for as long as you own the franchise, QDOBA offers outstanding support services to help you succeed.
---
Maui Wowi
Founded in: 1982
Franchising since: 1997
Franchise units: 150
Initial investment: $63,900
Royalty Fees: Varies
Break free from the corporate world and have fun living the flip flop lifestyle! Serve the finest Hawaiian coffees and smoothies when and where you want with one of our proprietary mobile cart models! Our franchise owners are proof that you don't need a shirt, tie and wingtips to be successful in business. Maui Wowi operates in hundreds of nontraditional venues such as racetracks, convention centers, and college campuses. The transportable business makes it easy for franchisees to set up shop without the overhead typically associated with a brick and mortar and has become a great way for individuals to step into business ownership on their terms.
---
Extreme Pita
Founded in: 1997
Franchising since: 1998
Franchise units: 100
Initial investment: from $175,760
Royalty Fees: 6%
The Extreme Pita menu offers a variety of sandwich wraps and pizzas made with pita bread, along with salads, pita chips and cookies. Extreme Pita's quick service pita sandwich restaurants are meeting all the expectations of today's and tomorrow's consumers that are looking for a quality, healthy alternative to traditional fast food. The Extreme Pita is currently looking for self-motivated, team players to become franchisees in the following areas: Arizona, Southern California, Texas, Virginia, Wisconsin and Canada.
---
Vitality Bowls
Founded in: 2011
Franchising since: 2014
Franchise units: 68
Initial investment: from $170,100
Royalty Fees: 6%
Vitality Bowls is an 750 – 1,500 sq. ft. Superfood Café focused on delivering top quality organic Açaí, Acerola, Pitaya and Graviola Bowls®, smoothies, fresh juices, soups, salads, and panini. The achievements of the franchise model are generally achieved via a strong level of support from a corporate office. At Vitality Bowls, we provide support in identifying the right location, helping you construct the perfect café, extensive initial training and then of course, ongoing support to ensure you have every opportunity to succeed.
---
Fresh Healthy Cafe
Founded in: 2001
Franchising since: 2009
Franchise units: 37
Initial investment: from $176,000
Royalty Fees: 6%
Are you a collaborative and energetic entrepreneur? Hungry to make a difference in the health food industry? FRESH – Healthy Cafe is a global leader in the booming healthy fast-casual food industry, and we are seeking passionate partners who share our mission in healing the world one healthy meal at a time. Through years of hands-on experience, we operate under a scalable system that meets all areas of the Fresh business model to ensure a successful launch and years of rapid growth. Exclusive opportunities include Unit and Multi-Units Franchises, Master Franchises and Co-Branding Franchises.
---
Saladworks
Founded in: 1986
Franchising since: 1992
Franchise units: 86
Initial investment: from $163,730
Royalty Fees: 6%
More people are eating healthy to be healthier. That means less meat and more veggies. That's why nearly half of all Millennial and Gen Z consumers buy 3+ entree salads per week away from home. Saladworks is on trend. Interested in owning a Saladworks franchise? We will assist you with choosing a location and designing your store. We'll also help you with lease negotiations and approve all final lease agreements. Our training and support programs are designed to set your business up for success. Training teaches you the fundamentals and allows you to become proficient in running a Saladworks restaurant.
---
Smoothie Factory
Founded in: 1996
Franchising since: 1996
Franchise units: 33
Initial investment: from $226,500
Royalty Fees: 5%
Smoothie Factory is committed to helping health conscious customers choose more nutritious options. The smoothie menu features more whole fruits and vegetables, more natural options for sweeteners, and more vegan and non-dairy options than ever before! Our locations are often in close proximity to gyms to build traffic and volume, and nutritional supplements are best-selling items sold at competitive prices. Smoothie Factory franchise development team will help you find just the right location and construction team to get things off to a promising start. Before your store opening, you'll receive approximately three weeks of intensive in-person training from experienced Smoothie Factory franchise experts.
---
UFood Grill
Founded in: 1999
Franchising since: 2004
Franchise units: 18
Initial investment: from $418,000
Royalty Fees: 5%
UFood Grill is leading the rapidly growing fast casual segment of franchising. With a sleek, inviting design and setting that serves fresh and delicious food fast, UFood Grill is meeting the current and increasing demand from its customers. Owning a UFood Grill franchise can be a rewarding experience, personally and financially. We currently have franchise opportunities available nationwide and are searching for qualified, dedicated entrepreneurs to join the UFood Grill family.
---
View all healthy food restaurant franchises
DIDN'T FIND WHAT YOU WANT?
ASK THE EXPERTS