The Top 10 QSR Franchise Businesses in India for 2021
Update: 15.03.2021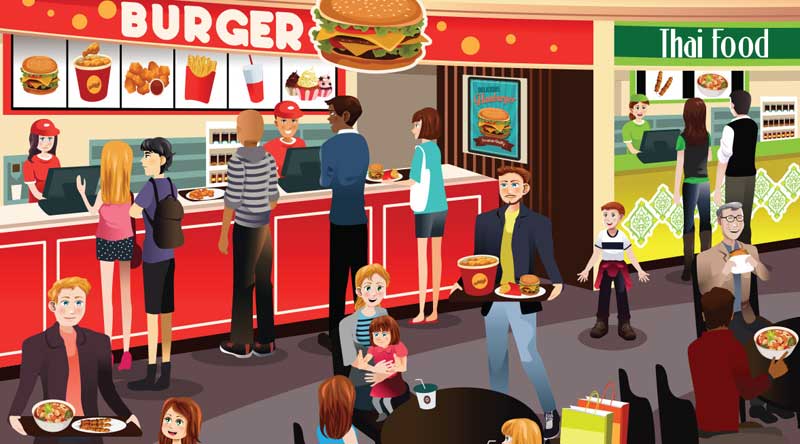 QSR segment in India is gaining traction due to competitive prices, quick service and tasty food. Quick Service Restaurants offer abundant concepts and various products and services. Indian people, as well as tourists, can try in QSR shawarma, Chinese delicacies, pizza, chicken, pasta, burgers, shakes, coffee, etc. The majority of QSR franchises are well-known brands, which have already got their loyal customers and built a successful franchise chain. If a business person would like to start their own QSR, franchising is one of the best options for them. A good franchisor provides constant support to their partners. Our list of Top 10 QSR franchises consists of the best opportunities in India.
Here are the top 10 best quick service restaurant franchises in India
Kathi Express
Founded in: 2003
Franchising since: 2003
Franchise units: 20-50
Initial investment: From Rs 2 Lakhs
Brand Fee: Rs 5 Lakhs
Kathi Express is the most famous and trusted brand for the variety of rolls where we are selling a large number of Kathi Rolls and shawarma everyday. Kathi Express has discovered its own variety of spices which is used in all our outlets and franchise in different cities of India. The most important part of Kathi Rolls is its ingredients which are used to make the Kathi Roll. Kathi Express is a live case of how this propensity transformed a solid foodaholic into a business visionary. Kathi Express provides franchisees with ongoing operational support, regular mystery shoppers audits and marketing and promotion.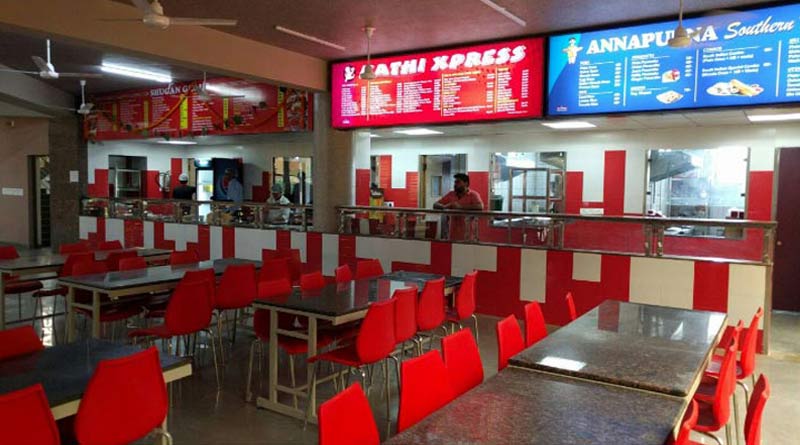 ---
Kingdom of Momos
Founded in: 2016
Franchising since: 2018
Franchise units: 20-50
Initial investment: From Rs 0.5 Lakhs
Royalty Fees: 2%
Kingdom of Momos is a high-tech food brand offering delicious, mouth-watering Momo varieties and Chinese delicacies for food lovers. All made in-house, the approach is simple and straightforward with something for everyone. Our chefs offer a menu that celebrates seasonal, market-driven ingredients as well as showcases influences of the Delhi spices. The franchisor provides operational & management training, on job training, marketing strategy, and sales analysis.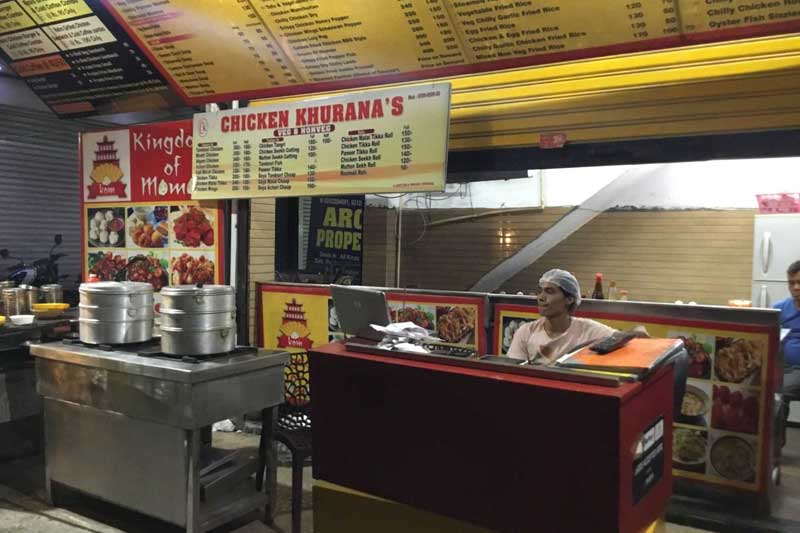 ---
Souski Foods Pvt. Ltd.
Founded in: 2015
Franchising since: 2015
Franchise units: Less than 10
Initial investment: From Rs 0.1 Lakhs

The home made secret recipe created by us using heavy market research makes your taste buds dance. We have a pool of menu which includes the World's best items. Our menu is loaded with a variety of Pizzas, Chicken drumsticks, popcorn chicken, chicken lollipops, wings, sandwiches, burgers, rice bowls, desserts and many more. We are looking for pure business persons who can invest the time and money to grow along with the company. Souski Foods provides its franchisees with marketing assistance, advertisement support, site selection assistance, on-field assistance and a great opportunity for growth.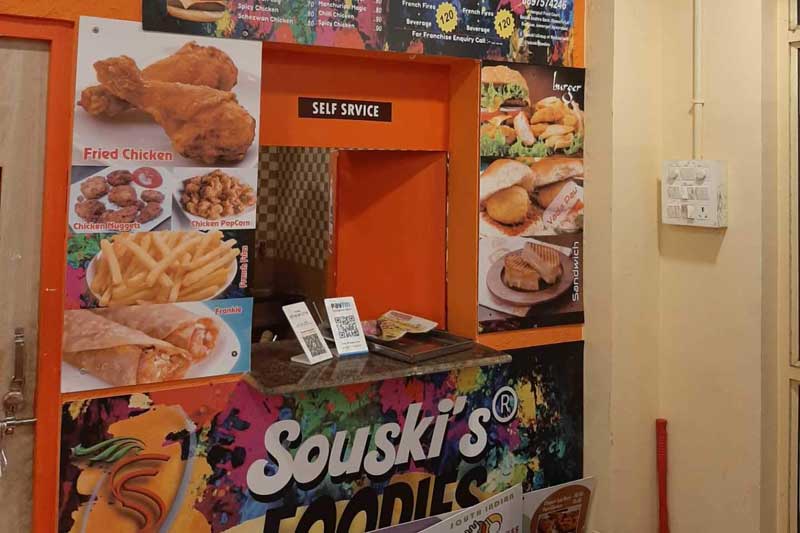 ---
Prithvi Enterprises
Founded in: 2017
Franchising since: 2019
Franchise units: Less than 10
Initial investment: From Rs 0.5 Lakhs
Royalty Fees: 7%
Prithvi Enterprises is a QSR in Kanpur, providing the lip-smacking delicacies to the customer's delight. The restaurant serves a complete menu of the famous brand, KFC, but with a twist. Although the menu is the same as KFC, all the food is processed with a compilation of our spices. We strive to bestow the premium quality of dishes with extraordinary services to maintain a friendly and long term relationship with the customers. The food is prepared under completely hygienic conditions to ensure the nutritious value and good health of the customers.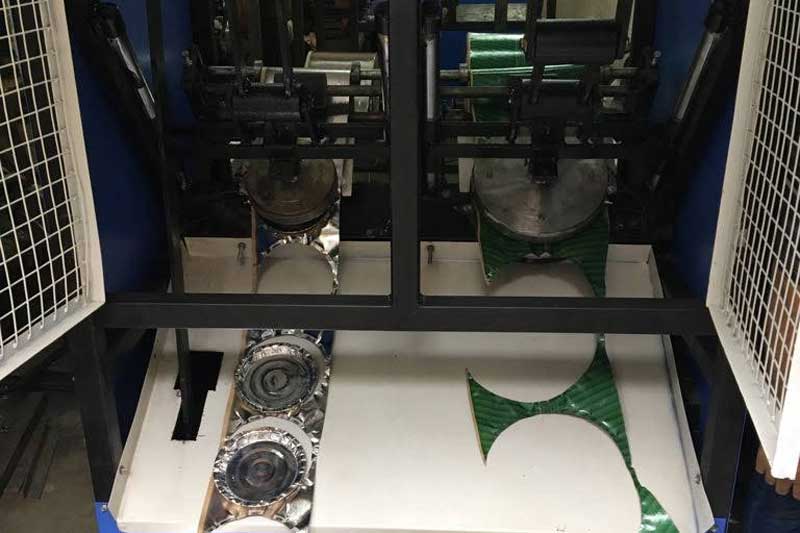 ---
Virtue and Trade
Founded in: 2018
Franchising since: 2018
Franchise units: Less than 10
Initial investment: From Rs 0.5 Lakhs
Royalty Fees: 10%
Nowadays the taste of food around the world in restaurants is based on substances like MSG, vanaspati, artificial colors and flavor. Virtue and Trade Rigveda Restaurant™ desires to give people tasty dishes without the use of these harmful substances through franchise restaurants. Virtue and Trade Rigveda Restaurant™ also desires brings a lot of individuals into business with a small investment through franchising this restaurant.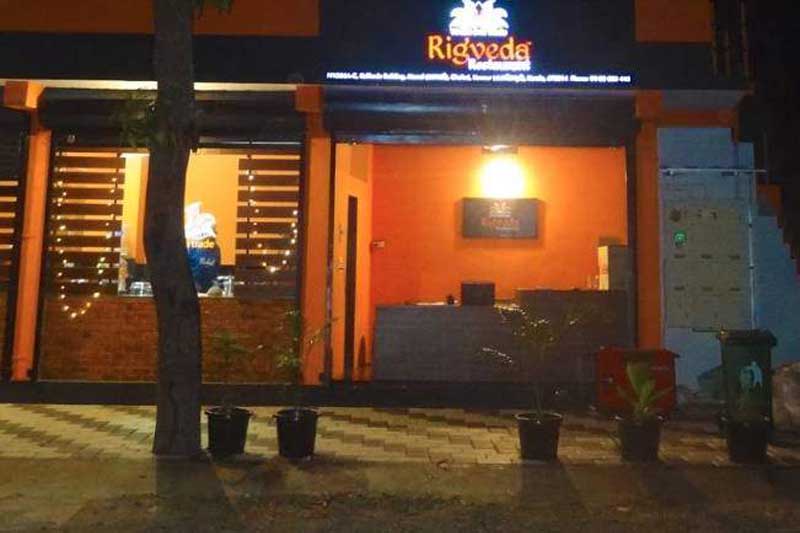 ---
Halla Bowl
Founded in: 2019
Franchising since: 2019
Franchise units: Less than 10
Initial investment: From Rs 0.5 Lakhs
Halla Bowl is a perfect take away QSR. With a very limited space, all you need is to install a bain-marie to keep food hot, a microwave oven to heat the food if required and a small refrigerator to keep certain items cold. All the food is prepared in our central kitchen and is delivered to our franchise via our delivery van. By joining hands with the franchise having a passion for our business, Halla Bowl has forayed into the franchise model with aggressive expansion plans to whole of Kolkata. Thinking for a citywide expansion? Get your own Halla Bowl store!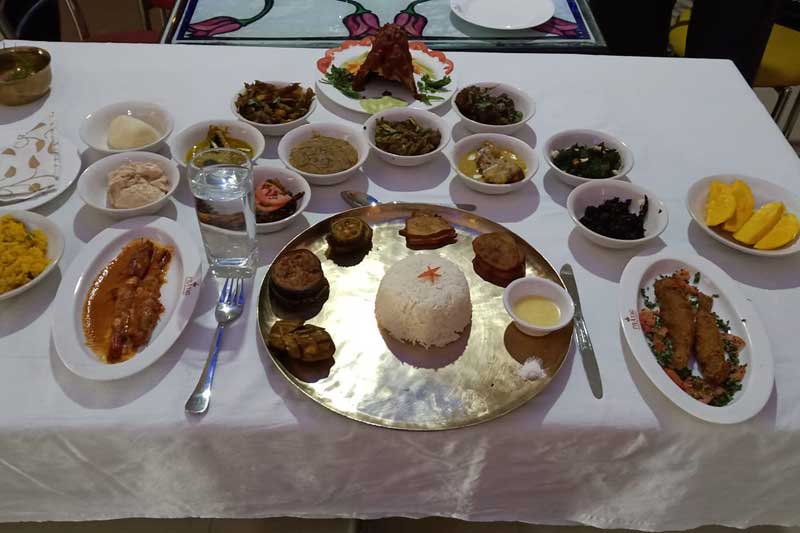 ---
Paratha on Wheels Cafe
Founded in: 2013
Franchising since: 2015
Franchise units: 2
Initial investment: From Rs 2 Lakhs
Paratha on Wheels Cafe offers a wide range of Indian & continental stuffing for the paraanthaas. The wide range of delectable paratha will leave your tastebuds drooling. We cater to the wide choice and taste of the customers and aspires to meet their expectations by providing the best quality and taste in the products. We are now open for franchise partners to expand our business and let everyone taste the food that makes everyone go crazy. Start a QSR with very low investment by joining hands with Paratha on Wheels Cafe!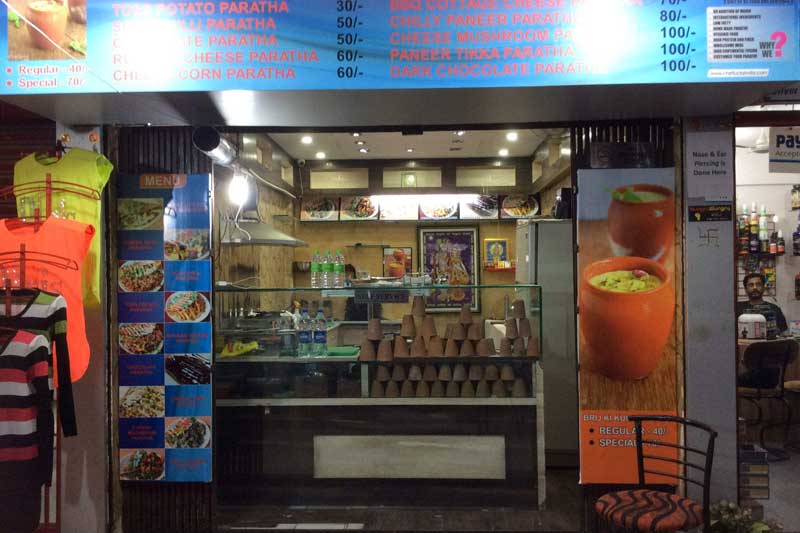 ---
Pasta Fresca
Founded in: 2015
Franchising since: 2015
Franchise units: Less than 10
Initial investment: From Rs 0.1 Lakhs
Pasta Fresca is a high-quality fresh pasta fast food concept, to take away or eat in-store on wheels. It involves a theatrical cooking process where nourishing dishes are prepared in a few minutes in front of the customers. We offer an imaginative and tasty range of sauces to provide the customers with a different experience of eating pasta. Desserts and our other delicious product range (salads, soups, drink) are prepared and selected with taste and originality in mind. Traceability, environmentally respectful products and providing balanced, healthy food are the on-going key concerns at Pasta Fresca!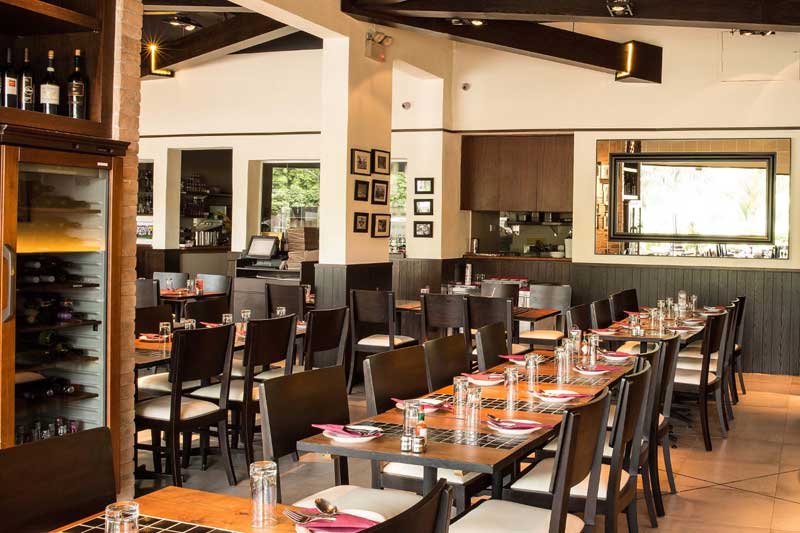 ---
Sam Uncle
Founded in: 2006
Franchising since: 2013
Franchise units: 33
Initial investment: From Rs 2 Lakhs
Sam Uncle is the most popular fast-food restaurant in India with the highest standards in culinary excellence and restaurant innovations since 2006. We serve only the highest quality of the food which is prepared with the freshest ingredients to make the product stands apart on the international standards. The wide range of menu provided at Sam Uncle includes Indian Quick bites like - sandwiches, hot dogs, burgers, pizza, snacks, shakes, etc. The franchisor provides support from many years of the company's experience in operations, training, store design, equipment, marketing, purchasing, R&D, human resource, finance, and branding.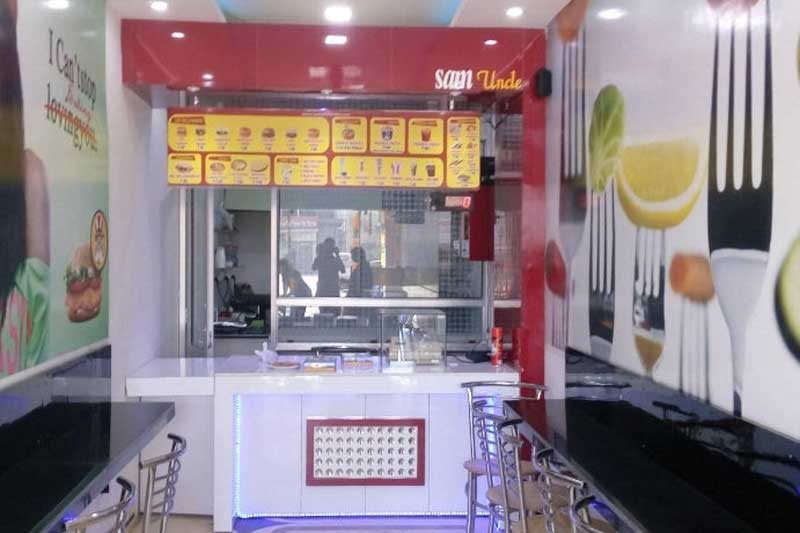 ---
Flipfood Retail LLP
Founded in: 2014
Franchising since: 2014
Franchise units: 10
Initial investment: From Rs 0.1 Lakhs
Royalty Fees: 40%
Flipfood Retail LLP is a Rajasthan based enterprise and a renowned brand in the food & beverage sector. We are now looking for expansion via the franchise route. Start your own business in the delightful food & beverage industry with Flipfood Retail LLP. The benefits of our franchise are a proven business format for success, highly trustable name of the brand, continuous ongoing support, and standardized process.
---
View all franchises
DIDN'T FIND WHAT YOU WANT?
ASK THE EXPERTS