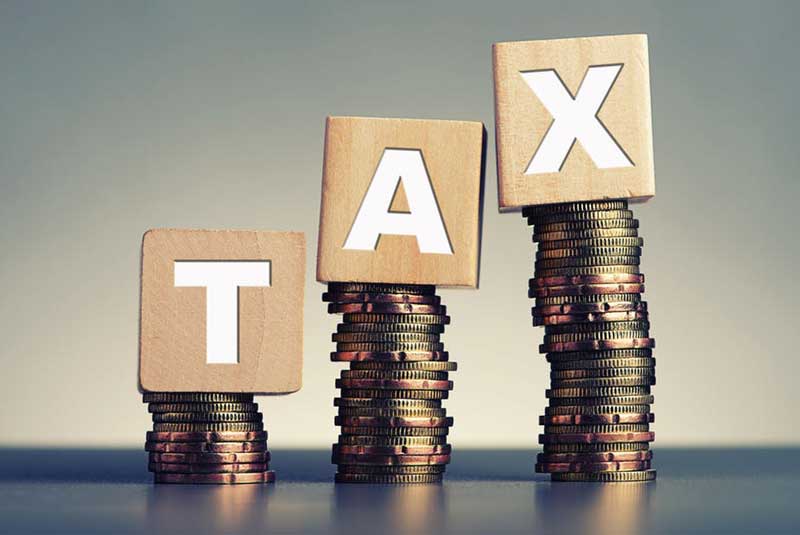 Updated October 7, 2020.
99 percent of all independent enterprises in the country are small businesses. New small companies appear every day and many of them require help with tax preparation and other financial services. Which means that Tax & Financial Franchise Businesses in the USA are profitable. The segment is various in terms of services, concepts and target customers. Tax & Financial Franchises specialize in tax-related, accounting, payroll, audit and consulting services for small and big businesses as well as individuals. The best tax preparation and financial franchises provide all the assistance for starting and running the business for their franchisees. Find a reliable franchise to start on our Top 10 list.
Here are the top 10 best tax preparation and financial franchises in the USA
Jackson Hewitt Tax Service
Founded in: 1985
Franchising since: 1986
Franchise units: 3,922
Initial investment: from $45,130
Royalty Fees: 5-15%
Jackson Hewitt Tax Service is an industry leader, with approximately 6,800 offices across the country during the 2008 tax season. Our success comes from more than two decades of experience offering tax-related products and services to customers, and the unflagging support we provide our franchisees. You do not need to be a CPA, or possess prior tax industry experience to be considered for a Jackson Hewitt franchise. No experience necessary — we provide full training.
---
H&R Block
Founded in: 1955
Franchising since: 1956
Franchise units: 4,027
Initial investment: from $31,560
Royalty Fees: 30%
The H&R Block tax franchise is the No. 1 brand in tax preparation and the largest tax network nationwide. When you become an H&R Block franchisee, you have more than 55 years of experience standing behind you. In addition to pioneering the tax services industry, we were also one of the first companies in the nation to implement the concept of franchising. In other words, no one knows the tax industry like we do, and no competitor can offer a better franchise opportunity.
---
Padgett Business Services
Founded in: 1965
Franchising since: 1975
Franchise units: 343
Initial investment: from $20,200
Royalty Fees: 9%+
Padgett Business Services continually helps hundreds of promising entrepreneurs turn their dreams of operating their own business into a reality. Padgett Business Services® offer accounting franchises for sale for those looking for an exciting and profitable business opportunity. If you have business, sales or marketing experience and you want to use your skills to build a business, Padgett Business Services®, is an ideal tax franchise opportunity.
---
Happy Tax
Founded in: 2014
Franchising since: 2015
Franchise units: 101
Initial investment: $30,400
Royalty Fees: 10-20%
Happy Tax aims to be the #1 tax filing solution that combines expert CPA tax preparation with a fast, easy, convenient, and secure mobile experience! We are looking for hands-on leaders who are passionate about people and growing an exciting new business. Our innovative business model gives you the flexibility to start your business with little to no startup costs. Our industry-leading experience is behind you every step of the way, from hands-on training to on-demand support and done-for-you marketing materials to ensure your operation runs smoothly.
---
Liberty Tax Service
Founded in: 1972
Franchising since: 1973
Franchise units: 3,104
Initial investment: from $58,700
Royalty Fees: 14%
Liberty Tax is the fastest-growing tax preparation franchise and has prepared nearly 20 million individual income tax returns in more than 4,300 offices and online. There are many players in the tax preparation industry, but no one matches Liberty Tax when it comes to experience and knowledge. For our franchisees, we provide the training and support needed to be successful. We start with a one-week intensive course and continue different training modules in sales, marketing and tax preparation throughout the year.
---
Daniel Ahart Tax Service
Founded in: 2000
Franchising since: 2005
Franchise units: 24
Initial investment: from $26,300
Royalty Fees: 12%
At Daniel Ahart Tax Service, we embrace the latest technology to enable us to quickly respond to changing market demands, and to provide our customers with the very latest products and services. We are one of the fastest growing retail tax preparation firms in the country. Our franchisees have the option to provide additional services such as bookkeeping, insurance sales, incorporation services and more, to increase the franchisee net profit. We constantly evaluate new products and services that our customer base desires.
---
Payroll Vault
Founded in: 2007
Franchising since: 2012
Franchise units: 43
Initial investment: from $49,135
Royalty Fees: 6%
Payroll Vault is a boutique-style full-service payroll company designed for small business. Our low-cost franchise opportunity offers monthly, quarterly and annual recurring revenue streams which is scalable from a single location with NO Brick-and-Mortar build-out necessary. The annuitized revenue makes this business very attractive and can be created as a legacy. This is your opportunity to forge lifelong connections that will enrich and empower your position within your community.
---
Tax Care
Founded in: 2002
Franchising since: 2012
Franchise units: 18
Initial investment: from $121,770
Royalty Fees: 6%
Tax Care is more than accounting firm, we are passionate about small businesses and committed to providing first-class service. Tax Care's Model is designed with multi-revenue streams and flexibility. Reduce the risk and uncertainties of being the owner of an accredited business with proven results. Our franchisees receive training in the operation prcesses of the business by our specialized staff, we also have an e-learning platform and intranet for continuous training.
---
Tax Pros
Founded in: 2009
Franchising since: 2015
Franchise units: 4
Initial investment: from $107,200
Royalty Fees: 14%
Since 2009, Tax Pros has been providing tax, audit, accounting, and consulting services for individuals and a wide variety of privately held businesses. If starting your own tax preparation business sounds appealing but you are worried about getting started, Tax Pros is here to help. We know that breaking into the industry can be difficult for professionals who are not fully familiar with the relevant software, jargon and laws. We will provide all of the assistance you need to successfully start a tax preparation business.
---
TaxLeaf.com
Founded in: 1976
Franchising since: 2014
Franchise units: 2
Initial investment: from $69,090
Royalty Fees: 20-30%
There is no better time than now to become your own boss. The Accounting and Tax Industry is highly professional and well respected amongst your peers. Our training program will teach you how to manage bookkeeping and payroll clients in your community. We will also teach you to become tax preparers for business and individual returns.
---
View all business service franchises