Weight loss business segment shows consistent profitability and growth in the USA. The total market is predicted to grow 2.6% annually for the nearest 4 years. Obviously, the competition among weight loss businesses is very tough. Therefore, new companies have to look for untapped niches and develop unique personalized programs. However, there are well-known weight loss franchises which have brand recognition and a good reputation, many years of experience on the market, proven business concept and many loyal customers. The best weight loss franchises from our list are internationally recognized. The franchisors are ready to share their valuable experience with their new franchise partners.
Here are the top 10 best weight loss franchises in the USA
Medi-Weightloss
Founded in: 2004
Franchising since: 2008
Franchise units: 78
Initial investment: from $215,250
Royalty Fees: $3,800 - $12,200 per month
Medi-Weightloss® is a nationally recognized weight loss franchise committed to fighting obesity and changing lives. Our franchisees are revolutionizing health and well-being in the United States. We provide clinically proven, science-driven results that help individuals not only lose weight but keep it off. Our non-surgical weight management franchise comes with extensive training and continuous support to help our franchisees succeed.
---
Profile by Sanford
Founded in: 2012
Franchising since: 2014
Franchise units: 102
Initial investment: from $445,000
Royalty Fees: 5%
Partnering with Profile means you will be backed by Sanford Health, one of the largest not-for-profit healthcare systems in the country. You'll be a part of a weight loss franchise that was built by physicians and scientists who did extensive research to develop a program that works. Our results-oriented approach is fueling our growth. Owning a Profile franchise is your chance to bring a trusted weight loss program to your community.
---
The Camp Transformation Center
Founded in: 2010
Franchising since: 2016
Franchise units: 80
Initial investment: from $113,000
Royalty Fees: 5%
The Camp Transformation Center franchise is a groundbreaking fitness concept in an industry that generates more than $80 billion U.S dollars annually. The Camp is dramatically changing lives of people across the country. A love of the customer, and the desire to get to know them and their needs sets The Camp apart from all other gym concepts and sets the franchise owner up to thrive long term. Franchisees serve as not only a business owner but also an encourager and sounding board for people going through a life transformation.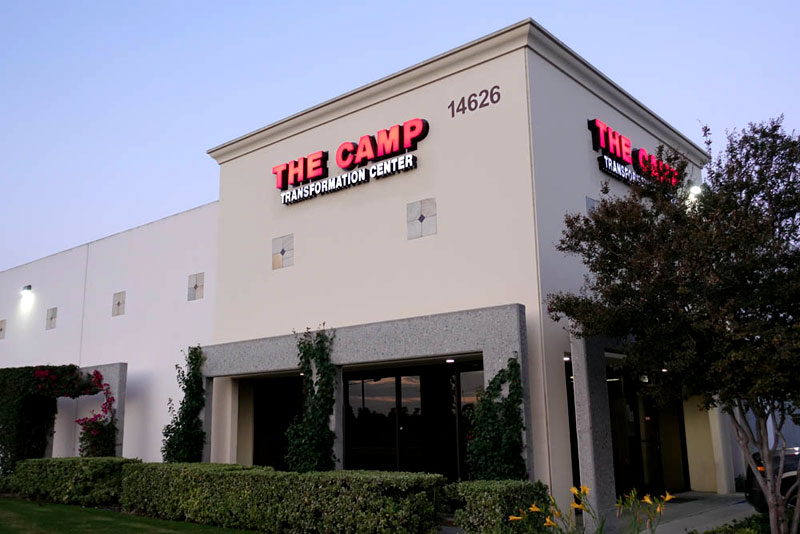 ---
Physicians Weight Loss Centers
Founded in: 1979
Franchising since: 1980
Franchise units: 44
Initial investment: $104,640
Royalty Fees: 5.5-3.5%
When Physicians WEIGHT LOSS Centers® was founded in 1979, the goal was to rise above "fad diets" in order to achieve real results and long-term success, and that's exactly what we've done. We've also created a business opportunity that has enabled hundreds of entrepreneurs to realize their own dreams of becoming a franchisee while helping others lead healthier, happier lives. Physicians WEIGHT LOSS Centers® provides our franchisees with everything the need to succeed. While you help clients reach theit goals, we do our part to help you reach yours.
---
The Barre Code
Founded in: 2010
Franchising since: 2013
Franchise units: 31
Initial investment: from $222,500
Royalty Fees: 6%
You have discovered one of the fastest growing fitness franchise brands in North America. You'll have the opportunity to make a difference in people's lives by unlocking their potential and transforming the way clients feel about their bodies and abilities. Franchise owners with The Barre Code are supported by a world-class corporate headquarters and benefit from the stability of reoccurring revenue from auto-paying members, as well as amazing merchandise and certification fees from trainers.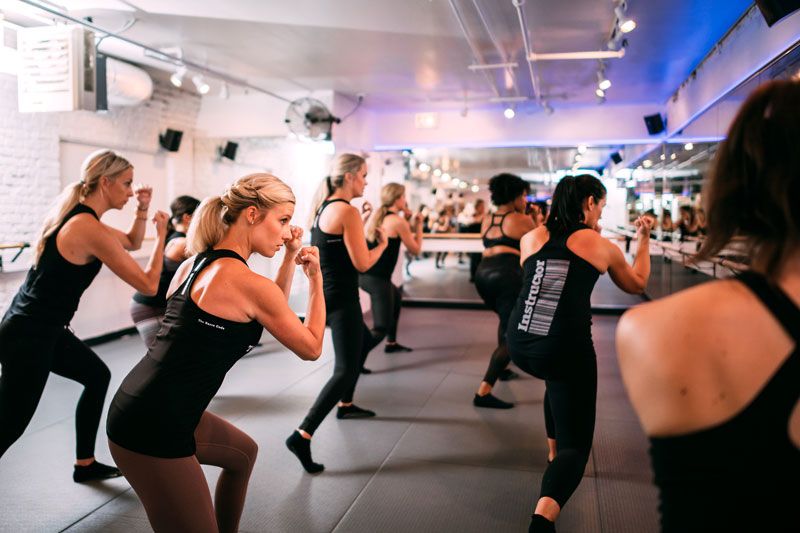 ---
BeBalanced Hormone Weight Loss Centers
Founded in: 2006
Franchising since: 2013
Franchise units: 22
Initial investment: from $155,650
Royalty Fees: 6%
BeBelanced Hormone Weight Loss Centers has helped thousands of women lose stubborn weight and relieve or eliminate the symptoms associated with PMS and menopause, naturally. Our Franchise Owners help women reach their goals by offering a simple-to-follow 14 week weight loss plan, check-in appointments, and expert guidance from your Natural Hormone Balancing (NHB) specialists. You're in good company. Join the entrepreneurial development opportunity that has launched top leaders for over four years.
---
Baby Boot Camp
Founded in: 2001
Franchising since: 2005
Franchise units: 63
Initial investment: from $6,120
Royalty Fees: $175 per month
Are you looking for a family-friendly career that will allow you to balance family, work, and fitness? Join our community of like-minded mompreneurs, using a system backed by our founder with over 18 years of professional fitness experience. Our outstanding operations support and powerful marketing program will help you to build a better future for you and your family, while improving the lives of moms in your community. As a Baby Boot Camp franchise owner, you will be providing the moms in your community with an incredible resource.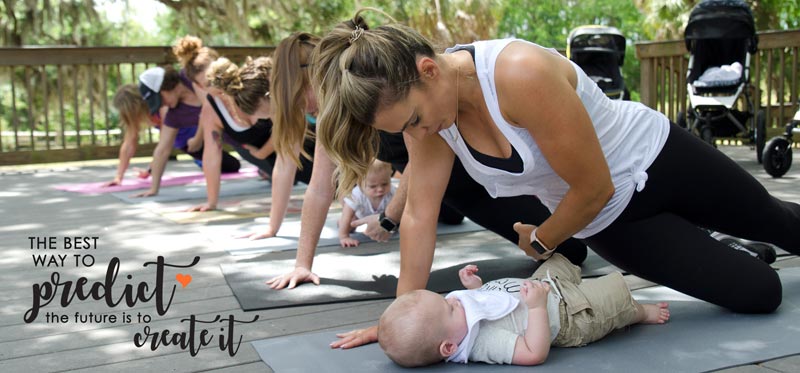 ---
Thinique Medical Weight Loss
Founded in: 2010
Franchising since: 2013
Franchise units: 14
Initial investment: from $156,185
Royalty Fees: 7%
Are you seeking to tap into the rapidly expanding weight loss business? We have a proven business concept that incorporates a "best of the best" field tested solution. When you become part of the Thinique family, you'll receive strong and continual support right from Day One. From site selection and planning to providing quality patient care, you'll reap all the benefits of our training, product development, advertising and so much more.
---
Nuviva Medical Weight Loss
Founded in: 2008
Franchising since: 2010
Franchise units: 7
Initial investment: from $160,100
Royalty Fees: 7%
The creation of Nuviva Medical Weight Loss Clinics was a result of the synergy of the ideas and values shared by the team of professionals who founded the company. Nuviva Medical Weight Loss Clinics combine safe, effective and proven medical weight loss methods with easy to follow diet, nutrition and exercise plans to ensure your weight loss success. A franchise program supervised by medical doctors and a variety of staff.
---
LetsLose Weight Loss
Founded in: 2003
Franchising since: 2009
Franchise units: 3
Initial investment: from $23,400
Royalty Fees: 8%+
LetsLose, Advanced Weight Loss Clinics began in 2002 with one location on the outskirts of Birmingham, Alabama. Since then, we have pioneered the weight loss clinic industry, growing from a mom and pop outfit into a corporately structured company. We set the standard for simple, supportive, and successful weight loss clinics. By joining us, you profit from our experience and trusted name in the weight loss clinic industry. A complete training program to instruct you in the operation of your new store.
---
View all weight loss franchises