Top 10 Food Franchise Business Opportunities in Thailand in 2021
Update: 12.04.2021
Thailand is famous for its special cuisine and Thais love going out to eat something tasty. The tendency creates perfect opportunities for food franchise businesses in the country, the number of which is consequently increasing. Food franchises mainly cluster in the largest cities of the country with many tourists and citizens. However, starting a food franchise in a small town requires less rental costs and cheaper labor force. Besides, the competition there is not so tough. If you feel like doing your own food business or growing the ongoing one, study our list of the best opportunities in Thailand to choose the right food franchise for you.
Here is the top 10 best food franchises in Thailand
N&B Pancake
Founded in: 1998
Franchising since: 1998
Franchise units: 100+
Initial investment: from $14,300
N&B Pancake offers thin & crispy crepes with different flavors. The company was Founded in: 1998 by Khun Boonprasert Pompan and Khun Natthaya May Surin. The company also provides franchising opportunities. As of 2018, N&B Pancake operates 100+ franchises in Thailand.
---
Chester`s
Founded in: 1988
Franchising since: 1989
Franchise units: 200+
Initial investment: from $22,270
Franchise Fee: $220
Chester`s is a fast food restaurant chain serving fried chicken. The company is headquartered in Bangkok. The first restaurant was opened in 1988 under the name "Chester's Grill Chicken". The company also offers franchise opportunities. As of 2018, Chester`s operates 200+ franchises in Thailand.
---
Jaime & Fishball
Founded in: 2009
Franchising since: 2009
Franchise units: 1,000+
Investments: $500 - $1,000
Franchise Fee: $220
Jaime and fishball is a franchise that deals with food or may be in the category of appetizers It is another shop that is a favorite of many people, regardless of where to go, where to see fish ball shops. It offers fish ball that is invested at just 2,900 baht with delicious crispy fried meatballs. The company was incorporated in 2009 and is based in Thailand. As of 2018, Jaime and fishball operates 1000+ franchises.
---
Krathum Baen Noodle
Founded in: 1980
Franchising since: 1982
Franchise units: 530
Initial investment: from $1,000
Franchise that has been established for over 36 years, currently has 530 branches nationwide Distinctive with unique noodle recipes Franchise fee for investment 29,900 baht or choose investment package as needed Every package has to deliver raw materials with sales training. Shop management techniques And teach to do all menus To start as a professional.
---
Kaolka meat
Founded in: 1977
Franchise units: 150
Initial investment: from $630
Kaolka meat has been established for over 42 years. Another popular franchise that has many interesting menus. Currently, there are 150 branches nationwide. Preliminary franchise fee of 20,000 baht, including training for all teaching personnel to take care of marketing. Shop opening techniques Is another easy investment business, better location, pay back less than 3-6 months.
---
Chiang Kham
Founded in: n/a
Franchise units: n/a
Initial investment: from $100
Franchise ready to teach the recipe for fried chicken marinated in order to open a professional fried chicken shop. With a franchise fee of only 2,900 baht to have the knowledge to invest in general self-buying equipment, can open a fried chicken shop that will make customers attracted Being able to pay back within 1 month is a good option for today's investment.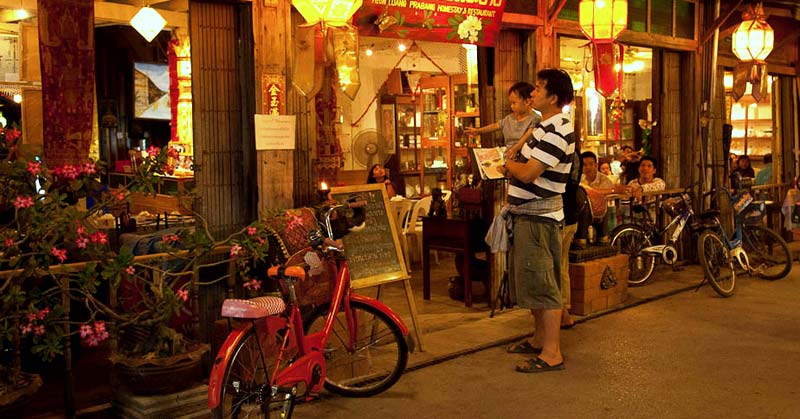 ---
Sumo fish ball
Founded in: n/a
Franchise units: n/a
Initial investment: from $250
The highlight of sumo is simple selling products. Can eat at any age Can be sold in all locations, whether in front of schools, factories, villages, flea markets with an investment model starting at only 7,990 baht, can create your own career By all sets of raw materials and equipment for sale The more diligent the better.
---
Shogun Steak
Founded in: n/a
Franchise units: 151
Initial investment: from $375
The franchise of steak shops that do not need to try and be wrong anymore. Shogun steak for everyone to open a steak shop like a professional. There are many packages to choose from. Start at 11,900 baht. Have equipment ready. And training before opening the actual store Currently, Shogun Steak has more than 151 branches in Thailand.
---
Big Uncle Steak
Founded in: n/a
Franchise units: 121
Franchise Fee: $2,500
The unique steak brand Considered a Thai style steak in the price of Thai people can return the capital within 3-6 months. Preliminary franchise fee of 79,900 baht, currently has 121 branches and is ready to expand more branches in the future.
---
Cheesy Fried
Founded in: n/a
Franchise units: 39
Initial investment: from $945
Franchise snacks of the new generation are distinguished by the rich cheese. With a grade A French fries that are invested with a franchise fee of 29,900 baht. There is no monthly marketing fee. No annual fees. Currently, there are 39 branches in Thailand. Can pay back within 3 months depending on location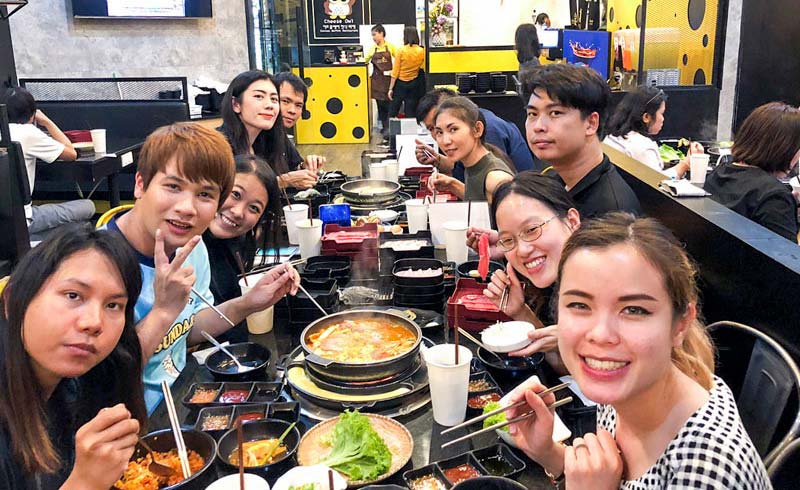 ---
View all food franchises
DIDN'T FIND WHAT YOU WANT?
ASK THE EXPERTS