The first association which comes to people's minds when they hear the word "franchise" is definitely food franchise. Food industry is ubiquitous and diverse. It includes fast food, pizza, coffee, chicken, sandwich, and many other sectors. Food market is highly competitive which requires new concepts, perfect quality of products and services and ideal management and marketing processes. In order to run a high performing business, the entrepreneurs need to learn from the experience of other business owners. Food franchise implies sharing the best practices with partners. If you consider a food industry to be interesting, choose one out of the list of opportunities in Philippines for you
Here is the top 10 best food franchises in the Philippines:
Angel's Pizza
Franchise units: 35
Initial investment: $5,700 - $76,000
Royalty Fees: 4,25%
As a franchise business, franchising Angel's Pizza lets you earn in multiple income channels - Dine In, Take Out and Deliveries. Compared to other big brands, Angel'z Pizza outlets can strongly compete in sales even if not inside malls! It offers aspiring franchisees to earn successfully with high profit margins, multiple income channels and excellent franchise and store support.
---
Greenwich
Founded in: 1971
Franchising since: 1994
Franchise units: more than 330
Initial investment: $379,000 - $474,000
Royalty Fees: 5%
If you are fond of supporting native brands of the Philippines, Greenwich is a pizza chain owned by a Filipino. This restaurant is very popular for group meals made affordable to friends and families, who'd like to celebrate and bond together, without spending too much. Greenwich's mission is to strengthen every relationship, through bonding and sharing their must-try and best value pizzas and pasta.
---
Jollibee
Founded in: 1978
Franchising since: 2009
Franchise units: 1,000+
Investments: $670,000 - $1,000,000
Jollibee was founded by Tony Tan and his family with its humble beginnings as an Ice Cream Parlor which later grew into an emerging global brand. At the heart of its success is a family-oriented approach to personnel management, making Jollibee one of the most admired employers in the region with an Employer of the Year Award from the Personnel Management Association of the Philippines, Best Employer in the Philippines Award from Hewitt Associated and a Top 20 Employer in Asia citation from the Asian Wall Street Journal.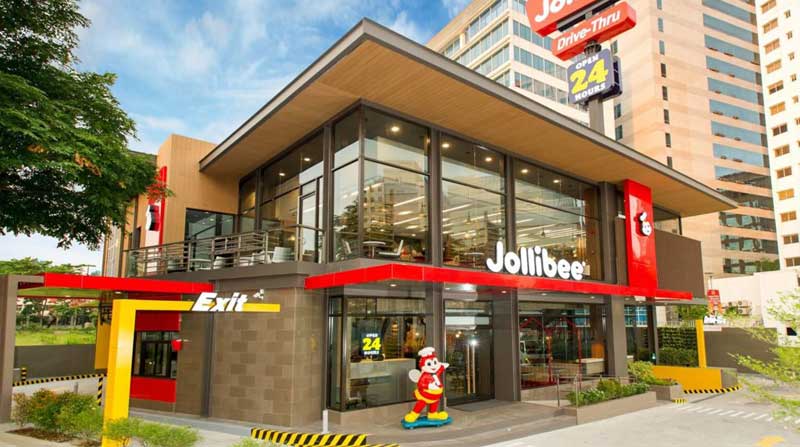 ---
Max's Restaurant
Founded in: 1945
Franchise units: 100+
Initial investment: from $600,000 - $1,400,000
Franchise Fee: $50,000
Max's now operates over a hundred restaurants all over the Philippines. Max's aims to be a competitive international brand, and has expanded its operations to other countries overseas as well. It now has branches in North America (the first was opened in 1982) and the Middle East. We will continue to broaden our reach as we open new restaurants around the world in the years to come.The restaurant that popularized "Sarap to the bones" will always have a soft spot for Pinoys.
---
Monterey Meatshop
Founded in: 1977
Franchise units: 400+
Initial investment: from $28,000
Franchise Fee: $6,500
Operating under San Miguel Corp, this popular meat shop chain has over 400 outlets nationwide. Monterey meat products are now part of everyday Filipino life. With its "farm to market" concept, the Filipino consumer is assured of quality meats for every meal. Today, Monterey's franchised meatshops are found nationwide, distributing Monterey quality meats from Luzon to Mindanao.
---
Pancake House
Founded in: 1974
Franchise units: 100+
Initial investment: $134,000 - $163,000
Franchise Fee: $19,000 + 12%VAT
Pancake House serves pancakes with a variety of toppings. Today, we are happy to keep welcoming new generations of friends like you into every Pancake House- in Magallanes and the rest of over 100 franchises around the country and overseas. Take your pick from a deliciously complete menu to satisfy you – morning, noon, evening, and at all times in-between.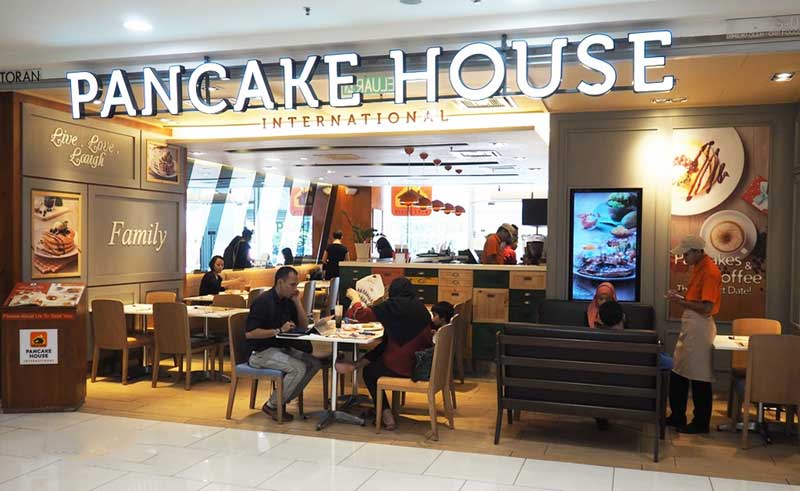 ---
Shawarma Shack
Founded in: n/a
Franchise units: 250+
Initial investment: from $16,000
Franchise Fee: $5,750
The Shawarma Shack is the First and Real Home of Buy 1 Take 1 Shawarma! Started as a humble shawarma shack in Divisoria, this unique shawarma food cart business grew into a top shawarma brand with multiple store outlets beloved by mall goers across Luzon. Unlike any other shawarma brands, The Shawarma Shack franchise opportunity offers customers real affordability of their products while assuring franchisees with real profitability and fast returns.
---
Brownies Unlimited
Founded in: 1988
Franchise units: 58
Initial investment: from $17,650
Franchise Fee: from $3,500
Brownies Unlimited is the Philippines' most favorite brownie and cupcake treat for almost 30 years. As a dessert franchise, you're sure to invest in a sweet, lucrative kiosk franchise because of Brownies's proven track record not just in sales, but also in customer service and product quality.
---
Figaro Coffee Company
Founded in: 1993
Franchise units: 80
Initial investment: from $11,500
Franchise Fee: from $6,400
Franchise one of the fastest growing coffee chains with over 80 outlets in the Philippines. Figaro's prides itself in serving coffee made from freshly-roasted beans sourced from all over the Philippines. Our coffee is roasted every week before delivery to all stores to ensure freshness and the perfect cup. With its unique European-style ambiance and restaurant-style service, Figaro promises to exceed customers' expectations each and every time. As a franchise business, franchising Figaro gives aspiring franchisees the strong advantage of using an established brand and world-class products. The demand for homegrown coffee cafe continues to grow and gives Figaro franchisees long-term success.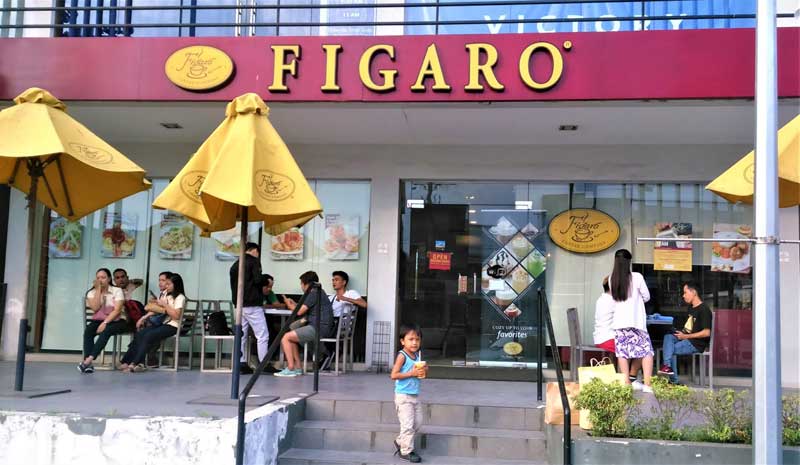 ---
Magic Melt
Founded in: 1999
Franchise units: n/a
Initial investment: from $7,500
Franchise Fee: $1,918
Magic Melt was Founded in: 1999 as a small, home-scale business specialty bakeshop. Armed with their time-tested recipe for their carrier product, ensaymada (brioche), the family grew the business to its successful form today. The first commercial products began to reach the USA and Canada in 2005, and it was then that the company was incorporated into Magic Melt Foods, Inc. With the incorporation, it joins the successful Budget Builders Group of Companies owned by the Lumakang Family
---
View all Food Franchises