TOP 8 Travel Franchises in India for 2021
Update: 23.03.2021

One of the best entertainments humanity has invented is travelling. It helps relax and learn new knowledge. India is one of the most attractive destinations for tourists as it has an interesting culture, amazing nature and favourable climate. Owning a travel agency is not only profitable but also tremendously engaging. Travel franchise segment offers various kinds of businesses including online travel agency, rental services, tour operator services and many others. Looking for the travel franchise to buy? Scroll through the TOP 8 Travel Franchises in India to find the one which matches your requirements.
Here are the top 8 travel franchises in india for consideration in 2021
COX & KINGS
Founded in: 1758
Franchising since: 2009
Franchise units: 150
Initial investment: $7,000 - $15,000
Royalty Fees: 0%
Cox & Kings Ltd., set up in 1758, is one of the longest established travel companies. Headquartered in India and the UK, the holiday and education travel group has subsidiaries in the United States, Canada, the United Kingdom, Netherlands, the United Arab Emirates, Japan, Singapore, Australia and New Zealand. The company helps set up the franchise and travel agents work on a management fee.
---
SOTC
Founded in: 1949
Franchising since: 1997
Franchise units: 100
Initial investment: $15,000 - $45,000
Royalty Fees: 20%
SOTC India's Leading Tour operator SOTC is Kuoni India's key outbound travel brand. SOTC, India's largest outbound tour operator was acquired by Kuoni Travels World's leading premium Tour Operator in the year 1996 and is a leader in all segments, namely Escorted Tours, Free Individual Travel, Special Interest Tours and Domestic Holidays amongst others. Redefining the new ways to serve customer better & to capture the growing business potential, SOTC plans expansion of retail business through our business partners.
---
MakeMyTrip
Founded in: 2005
Franchising since: 2008
Franchise units: 20 - 50
Initial investment: $7,000 - $15,000
Make My Trip is the pioneer of online travel in the country. The company offers a wide variety of travel and holiday related solutions to customers. In India, the total cost to start Make My Trip franchise in India ranges from 5 to 10 lakhs while in city like Delhi and Mumbai it is around 15 to 16 lakhs.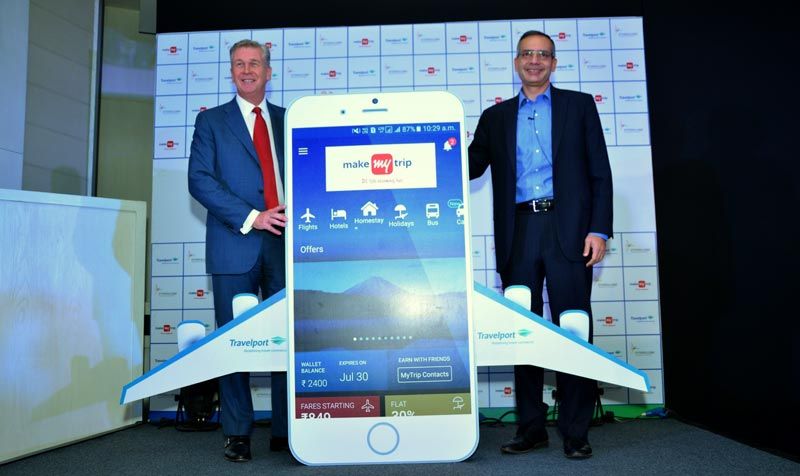 ---
Akbar Tours & Travels
Founded in: 1978
Franchising since: 2006
Franchise units: 100
Initial investment: $7,000 - $14,000
Akbar travel is India's largest travel company providing best solutions to ease travel for customers, not only India but International as well. Flight booking became easier with AkbarTravels Travel portal. Akbar Travels franchise is a major player in travel industry and provides a great opportunity to start your own business.
---
Yatra
Founded in: 2002
Franchising since: 2017
Franchise units: 20 - 50
Initial investment: $3,000 - $7,000
Yatra is a leading online travel company in India and committed to it's mission of "creating happy travelers." Yatra plans to expand their franchise outlets throughout the country, focusing towards southern & western India. This presents a unique business opportunity for entrepreneurs who wish to enter the tour and travel industry.
---
EasyMyTrip
Founded in: 2006
Franchising since: 2008
Franchise units: 512
Initial investment: $150 - $700
EaseMyTrip, India's leading online IATA accredited travel company which aimed to offer a range of best-value products and services along with cutting-edge technology and dedicated round-the-clock customer support. EaseMyTrip is looking for more expansion in near future through our unique travel franchise concept. The company is planning to open franchises in tier-2 and tier-3 cities of India to expand their business.
---
Happy Miles
Established in: 2008
Franchising since: 2009
Franchise units: 20 - 40
Initial investment: $7,000 - $15,000
Happymiles is a travel company, that merges travel and education to curate travel educational trips to unique destinations with students across schools and colleges in India. Hapymiles offers a low investment and high returns opportunity for franchisee, in one of the largest service industries in India (travel & tourism) and is expected to constantly grow year after year.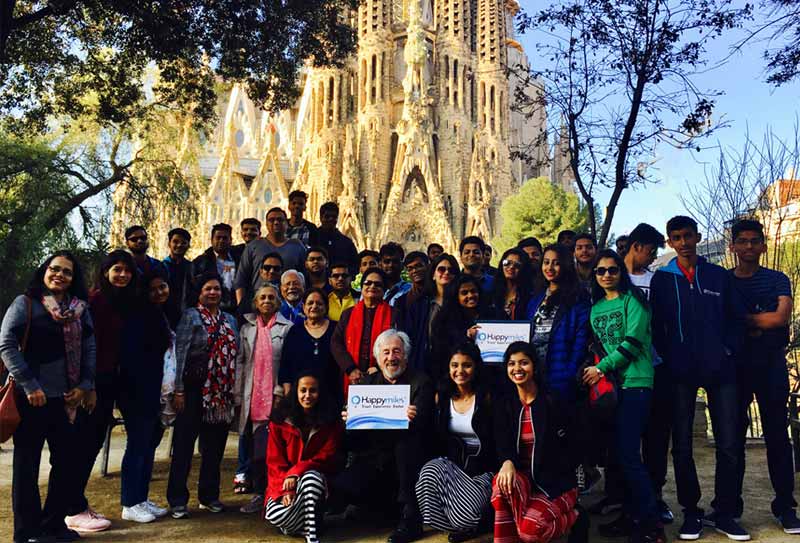 ---
Thomas Cook
Founded in: 1841
Franchising since: 2009
Franchise units: 40
Initial investment: $7,000 - $20,000
Thomas Cook Group plc is a British global travel company. Thomas Cook (India) Ltd presently operates in over 72 cities across almost 180 locations in the country with more than 40 Gold Circle partners (franchisees) across India. To keep its franchisee partners engaged and motivated and foster an environment of exceptional performance, Thomas Cook India offers special incentives via exclusive programmes such as the "Book & Win" scheme with awards including luxury cars and all paid for international tours, an annual Trade Partner Event for its top performers onboard a flagship product of Thomas Cook India eg an 18 day USA holidays with a cruise!
---
View all travel franchises
DIDN'T FIND WHAT YOU WANT?
ASK THE EXPERTS