Flamingos Vintage Pound Franchise For Sale - Vintage Pound
Flamingos Vintage Pound Franchise For Sale - Vintage Pound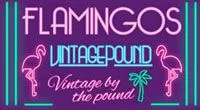 Description of Flamingos Vintage Pound franchise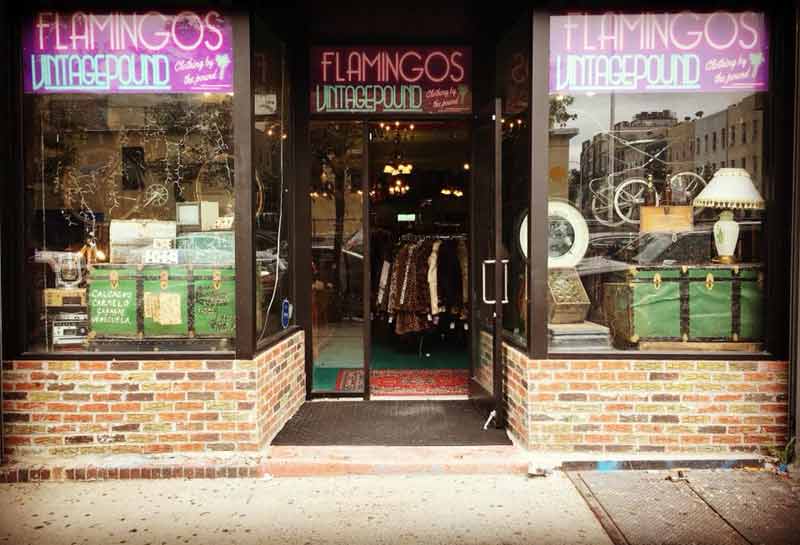 Flamingos Vintage Pound is a store where clothing is sold by the weight. Clothing is divided into 3 prices, $12.99 for lightweight clothing, $9.99/lb medium clothing and $6.99/lb for heavy clothing.
Every customer at Flamingos goes through the experience of walking through unique vintage pieces and pay for them at a price per pound. Customers find the experience to be fun, exciting and end up being amazed by the prices. It is truly a different way of living fashion.
Flamingos Vintage Pound has broken every rule that represents the vintage clothing business. The stores are filled with antiques as decorations inviting customers to submerge in a vintage environment and discover retro print blouses and shirts, 80s style pants, mod style dresses, hawaiian shirts with amazing flower, palm trees, surfing and tropical prints. Nike t shirts, Converse shoes, baseball jackets, are also available to find. Souvenir or "Okinawa" as commonly known, jackets are also on display with their beautiful embroidered dragons and cherry blossom trees.
Flamingos Vintage has been in business for 10 years, with 30 stores between Europe and USA. Selling American Vintage clothing with a unique business model that sets the brand apart from the competition. Our mission is to make vintage clothing affordable to all audiences and at the same time generate consciousness about recycling, re using and re purposing and influence new generations about this attitude and its financial benefits.
Size of Flamingos Vintage Pound stores
Store size depends entirely on franchisee's budget and locations availability, but must be at least 1,000-1,500 sq ft.
Flamingos Vintage Pound franchise offer
Franchisee earns the right of Brand use, in addition, Flamingos Vintage will provide guidance and assistance in the opening of the store, as well as the styling of it.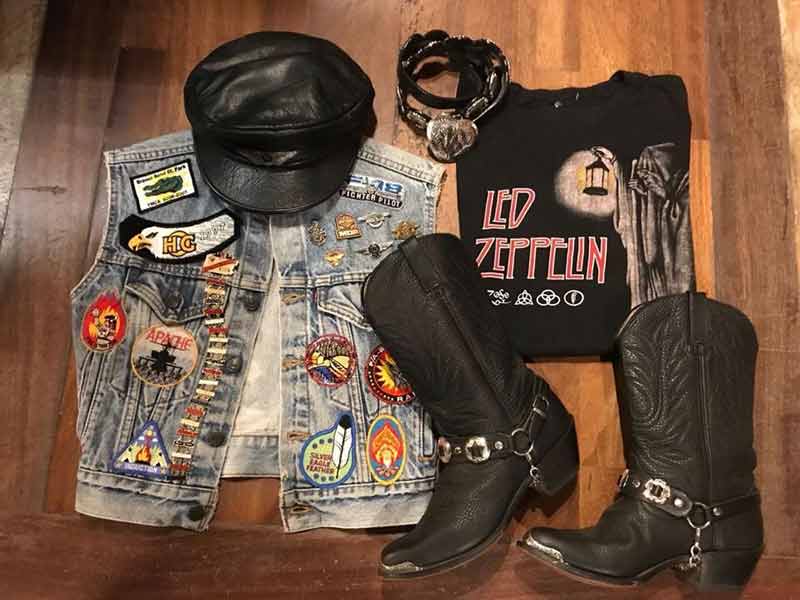 How much does America franchise cost?
America has the franchise fee of up to $30,000, with total initial investment from $40,000.
Initial investments:
$40,000
lease down payment
permits
displays (racks, hangers, mannequins, etc)
renovations
equipment (pos system, sound system)
Payback period: 12 - 18 months
Average turnover per month: $10,000
Royalties: no royalties
Franchise fees: $10,000 to $30,000
Franchise fee includes authorization of brand name use, authorization for the usage of logos, online marketing and guidance on the store setup and thru the duration of the contract.
Other current payments: none
Request Free Info

Success story
What it weighs is what it's worth.To some it may sound like a any other marketing strategy, but not to the ones already familiriazed with the Flamingos Vintage Pound clothing pricing philosophy. The Brand has quickly spread all over Europe, with that concept selling genuine american vintage clothing by the weight.
This year, the company reached its 10th year in business, In this period of time the company has grown exponentially. Flamingos Vintage has managed to open over 23 stores in Spain, 3 in Houston, 2 locations in Brooklyn, NY, one in Manhattan, NY and another one in the district of Wynwood in Miami.
In America, the stores follow the same authentic line with an over the top and unique personality always keeping the same concept, everything is sold by the weight.
Business model of Flamingos Vintage Pound franchise
Operating monthly capital
(Based on a 30k/mo sales)
Expenses
$10,000 *
Salaries
Rent
Pos system
Utilities
Inventory replenish
$10,000 *
1st year
Franchisee should be able to recuperate investment at the end of the first year.
* These are all approximates, expenses and margins may vary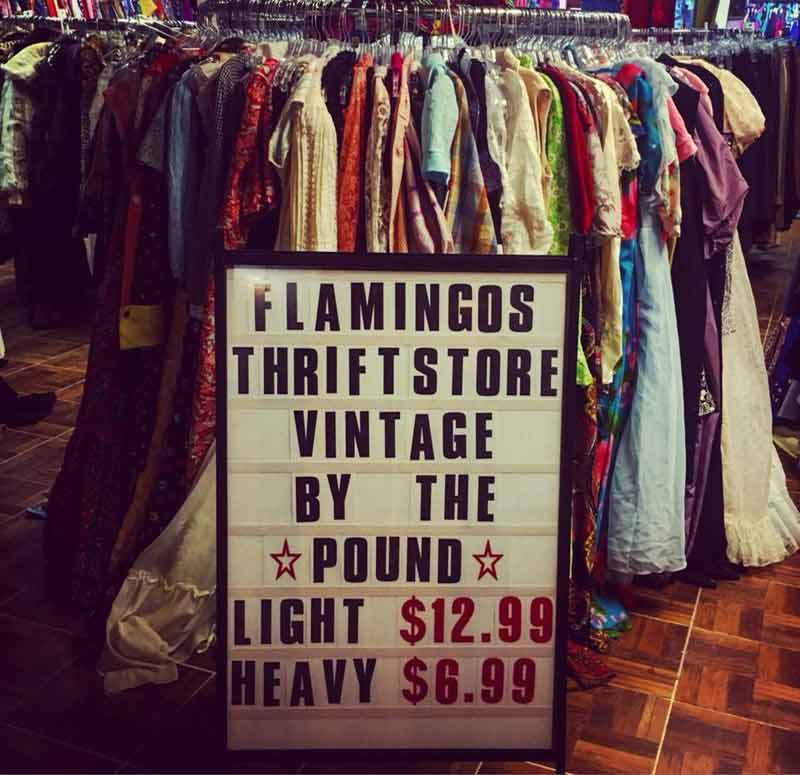 Requirements to buy flamingos vintage pound franchise
Brand fee must be paid up front.
Interested development regions
USA
Europe
Australia
Canada
Advantages of Flamingos Vintage Pound franchise
Affordable prices.
Unique style.
Easy paperwork, no credit check.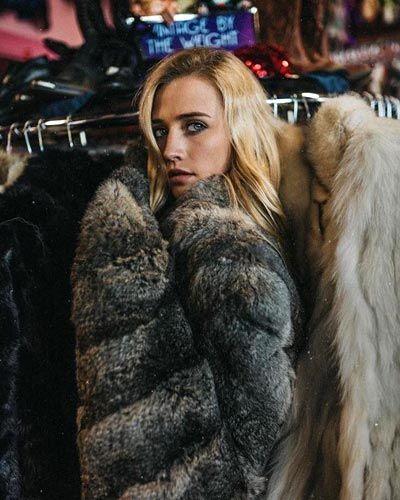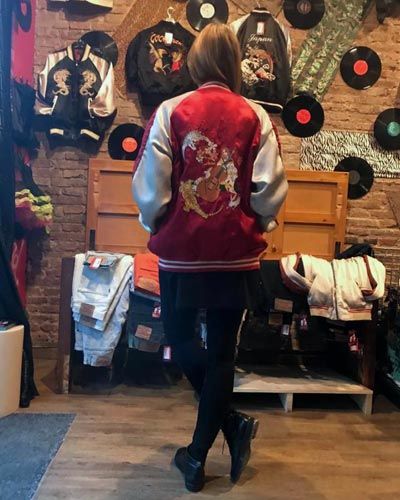 At the moment we can not connect you to the representative of this franchise.

Find other similar franchises in our catalog!
You need more information?
Send a request to get free consultation from the official representative of the company
Sofia
Complete your request
The information is provided from public sources on the Internet
Ask a question about the franchise