Altairika Franchise - VR Encyclopedia
Altairika Franchise - VR Encyclopedia

Description of the Altairika Franchise - VR Encyclopedia
All you need to do is arrange with school authorities about a session then come to the school, distribute virtual reality headsets to children, press the button on the tablet, and begin a synchronous VR Encyclopedia session of amazing quality. Collect money from one show and you're off to the next school! The film is streamed for 30 children simultaneously.
You have at your disposal the content of the best content-studio based in the US, Spain, India, Australia, Great Britain and Korea dubbed into 29 languages and matched to the age of kids.
The quality of VR Encyclopedia session is several times better than the one of mobile planetariums and many stationary ones.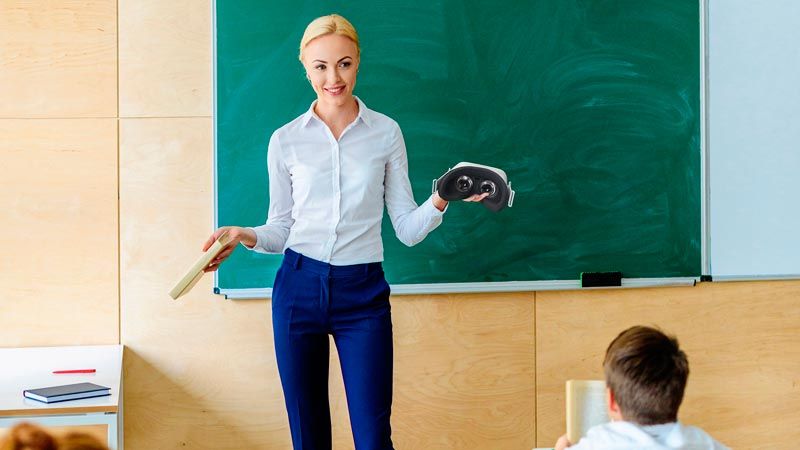 Formats
Any room or classroom.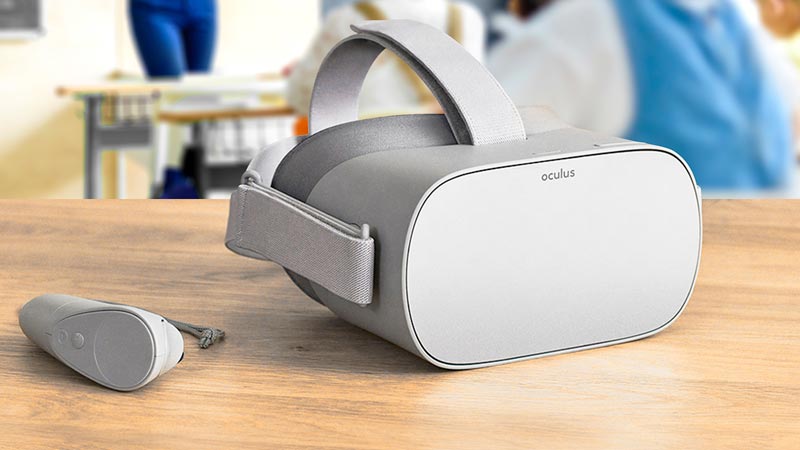 Franchise offer
There are three types of franchise model:
Opening a stationary franchise
Opening a portable franchise
Becoming a master-franchisees
Stationary franchise is a local point of Altairika where you organize the sessions of VR Encyclopedia for a group of kids and adults. You install VR Encyclopedia in a passable place and work with the incoming customer flow.  The stationary franchise is reduced to a particular radius of its location. Depends on the city.
Portable franchise includes working with schools and other educational facilities by providing them services of organization paid events there for students. Partners choose the territory which we secure for them. Our franchisees have from 3 to 12 sessions of VR Encyclopedia in one day. In one school. There is no need for renting premises, as at the initial stage you will work at schools. A 10 m² office space will be enough for the working place of a sales manager.
Master-franchisee controls the work of all franchisee at his territory and gets a commission from their entry fee and royalty.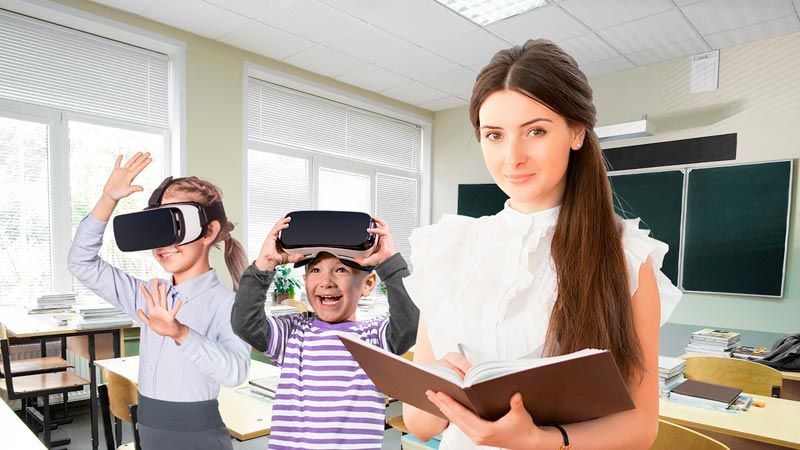 How much does Altairika franchise cost?
Altairika has the franchise fee of up to $6,700, with total initial investment of up to $8,500.
Initial investments: $8,500.
Includes:
Franchise Fee $6,700
Equipment for work – from $2,700 to $7,000 (10-30 Oculus Go or Samsung Gear VR headsets, Sound System, iPad, Wi-Fi Router)
We do not sell equipment but can recommend where you can purchase it.
Payback period, avg.: 6 months.
Monthly turnover, avg.: $6,800.
Royalties: 5% per 1 viewer ($120 minimum).
Franchise fees: $6,700 + $0,017 for every citizen on the territory.
Step-by-step instruction for the launch of the franchise.
Personal manager support. You and your employees will be able to learn all the cases of other partners working un other countries, and the manager will help you deal with difficult issues and special cases based in our partners' experience.
Technical support and app's updates.
Access to the training platform for learning the business and its feature.
More than 65 scientific films in the catalog for demonstrating kids of any age. Regular updates of the content.
Business statistics – to see where your shows are being conducted, how many sets your operator used and calculate what revenue should be obtained.
Work regulation for each employee and the whole company.
Constant access to the franchise community.
Access to all marketing materials of the company – brand-book, rollups, leaflets, business cards, posters, commercial offers and etc.
Each partner gets access to Altairika AR Posters. You can arouse interest in children if you show them AR posters.
Other current expenses: no.
Request Free Info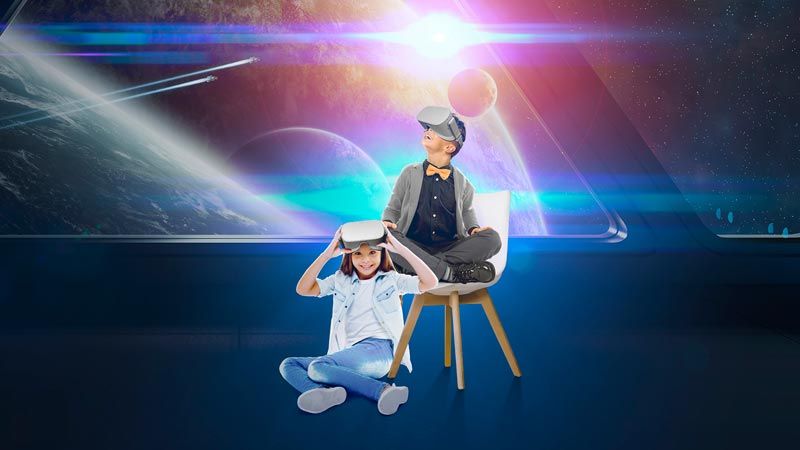 Additional information
In comparison with the classic school lesson, in the Virtual Encyclopedia students see a bright and vivid picture, which is projected on 360° and creates the effect of full immersion. The viewer becomes a full participant of what is happening on the screen.
Such format of education involves students in the learning process, and virtual reality technology does not allow to get distracted from obtaining new knowledge.
Non-standard extracurricular activities encourage children to learn new things, expand knowledge on a particular subject or consolidate the material passed in the classroom. The possibility of synchronous display for up to 30 children at the same time makes the Virtual Encyclopedia indispensable tool for any teacher.
Start earning right now with the proven franchise in the education field.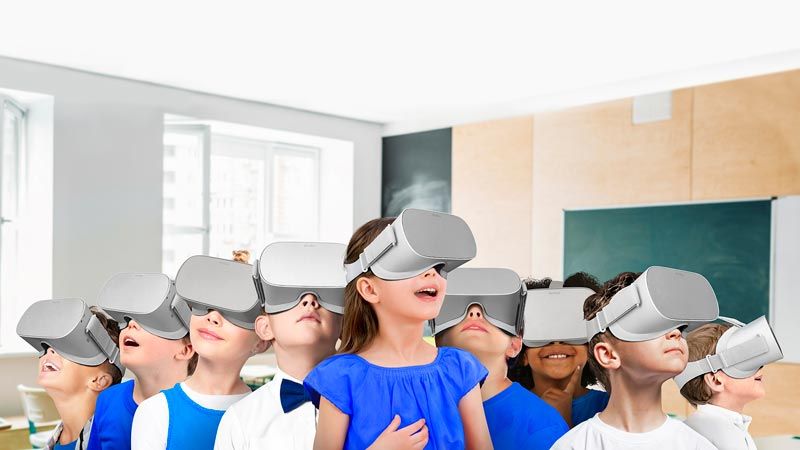 Success story
In 2016, we found out about virtual reality. We realized that this is the future, and our business is perfectly compatible with it.
Striving to provide better services, we decided to merge the high quality of stationary planetariums with the flexibility of mobile ones, adding the full immersion effect provided by the VR technology. The Virtual Encyclopedia was born.
We have digitized a huge hall of the planetarium for 200 seats, where the child will appear, by putting on VR headsets, thus we created a comfortable atmosphere for the viewer. In the hall, the viewer takes a clearly fixed position, which helps avoiding discomfort and dizziness.
Our bold ideas were realized with the help of virtual reality technology. By adapting fulldome content for VR, we managed to maintain an image, which quality was close to the quality of movies in the most expensive planetariums in the world.
Our first app "Amazing Cinema" was in the top downloads of Oculus Store 4 months after its launch. It allows you to visit the planetarium and watch movies on a virtual spherical screen from the comfort of home. We offered the product to the mass market: our Amazing Cinema app were downloaded by 365,000 English-speaking users. In August 2017, the app topped the positions of the world Oculus Gear VR Store.
We launched the franchise sales at the same time. The first one was sold in February — the sale took place before the creation of the product. We created the best franchise package— packed our own experience in teaching materials, conducted training webinars.
Now kids that are even based in some poor countries can visit the digital copy of the real planetarium and watch the scientific movie in VR.
Our partners working in different countries of the world have visited schools in their cities and are already appointing the following shows. Science films in VR headsets increase motivation of students and broaden their horizons.
Business model
You arrive at school and hold VR Encyclopedia viewing sessions. Up to 12 sessions a day can be held (average is 7).
Ticket price is $3 per person. (You can define the price of a ticket yourself) Approximate spending for one viewer is $1 if you work alone, and up to $1.7 when you hire staff.
There are nearly 1000 or more students in an average city school. According to statistics, 30% of school kids would like to attend a VR Encyclopedia session. Thus, your proceeds are $3 * 300 people = $900 and your profits are from 300 up to $510 at one school.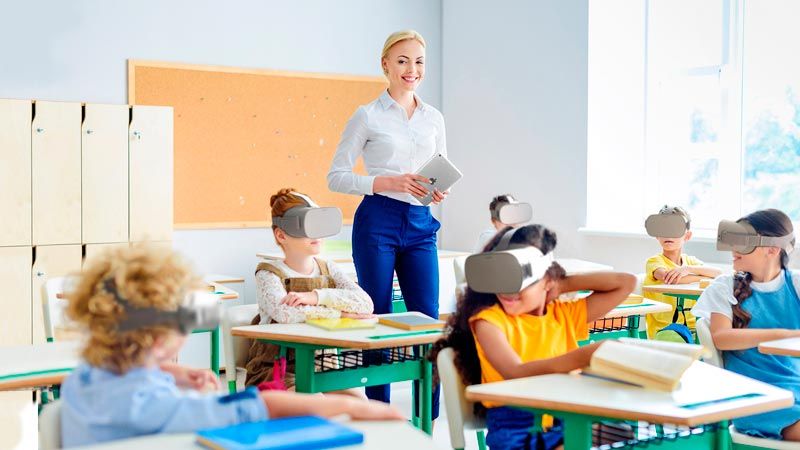 Requirements to buy franchise
Sharing the mission of the company.
Completing the interview with top management of the company.
Franchise advantages
Your average profit is $4,700 a month. With minimum costs and expenses, it is possible to reach 70% of profitability;
Simple and clear business model. Step-by-step instructions with training for starting a business in 2 weeks, based on our 9-year experience;
Stable annual update of the target audience;
Access to our statistics system, which collects all the information about who, where, when holds sessions and how many of them are held, and provides an option to remotely control all business processes;
Attached territory of your choice with an innovative product that is not available to other users;
The Altairica franchise stands out in the market of additional education due to the technology and unique educational content.
Socially responsible business.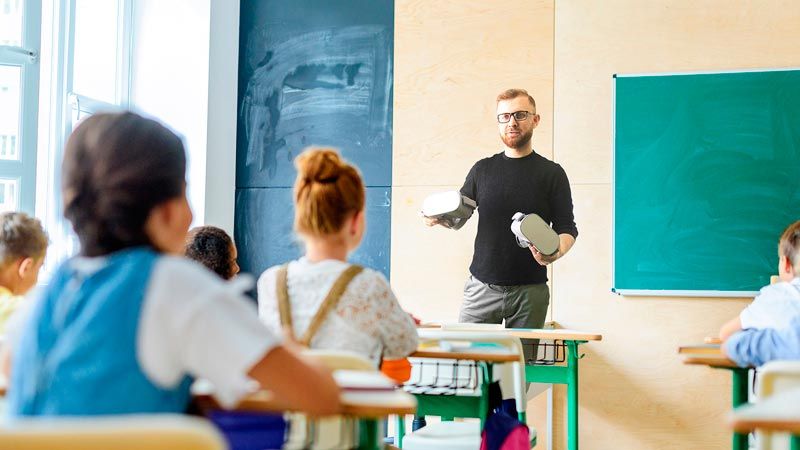 At the moment we can not connect you to the representative of this franchise.

Find other similar franchises in our catalog!
The information is provided from public sources on the Internet
Ask a question about the franchise