TENTEN Franchise Offers – Cost & Fees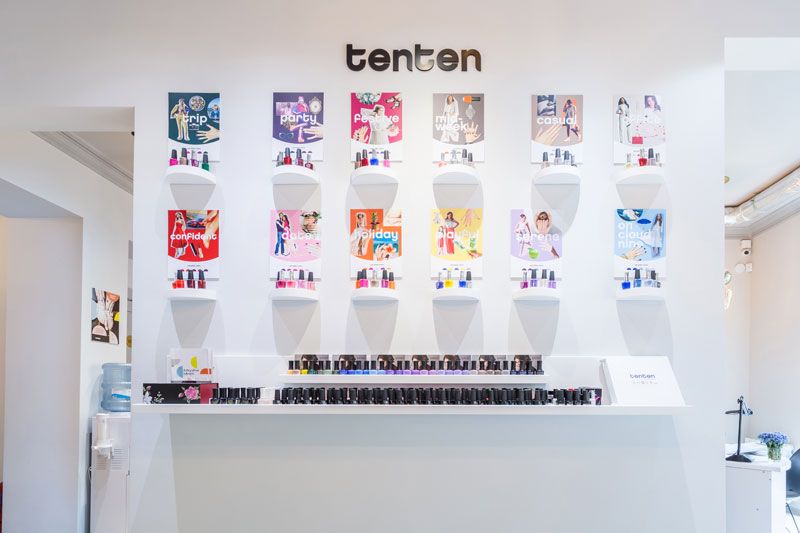 We are a European chain of beauty salons, focused on manicure and pedicure in the finest European traditions. We believe that beauty should be healthy, that's why all our therapies are tailored to be natural and delicate with high standards for cleanliness.
TENTEN is a stable, profitable business with one goal: Care for the health of our customers through exceptional service
TENTEN signature service
Our signature service: The TENTEN - a manicure & pedicure treatment by two TENTEN stylists simultaneously.
We also do SPA-treatments: hands or feet baths with active ingredients, scrubs, creams, lotions, masks, hot wax.
Kids get a gentler treatment without cuticle work or gel-polish coat.
Transparency
We inform our guests about all the details of their order, including estimated time and cost, before the procedure to avoid all kinds of misunderstanding and to set expectations.
Accuracy
We care not only for the nails of our customers but also for their time. All our procedures have predictable schedules so that our guests can precisely plan their time at TENTEN.
Multi-step care
We care for nails with strengthening base coats, cubicle oil, massages to boost circulation and a range of pampering spa treatments.
Products
​​​​​All our creams and spa treatments are made from ecological and ethical ingredients.
We use paraben-free cosmetics without artificial colors and animal testing.
We work with the best Korean, European and American products.
The polishes and gel polishes we use, are famous for their palettes variety, color rich pigments and high durability.
Health
To keep fingers and toes safe and healthy all our instruments go through three stages of cleaning, including dry heat sterilization. Each guest gets treated with individual nail care kit.
Proficiency
Our nail artists are highly skilled and trained with years of real-world nail care experience.
Comfortable space
We have special comfortable armchairs for 4-hands manicure and pedicure treatment. The seats are arranged not too close to each other to provide abundant personal space for every guest.
Design Concept
The Inspiration Wall – TENTEN color palette is presented in a special inspirational showcase. "Inspiration Posters" illustrate styles, moods and occasions to wear different shades of nail polish. The collections are changed every season.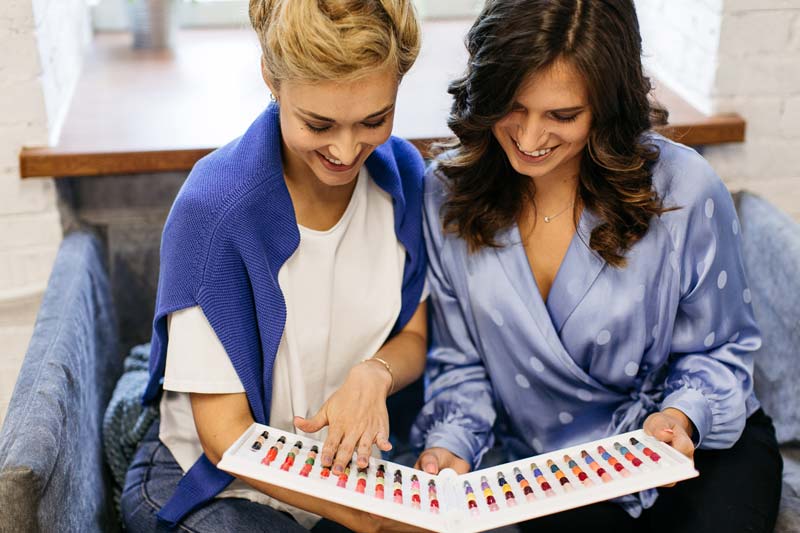 Size of salons
Metric area – 80-150 meters
Armchairs – 4-10
Manicure tables – 6-12
Nail techs – 8-30 per shift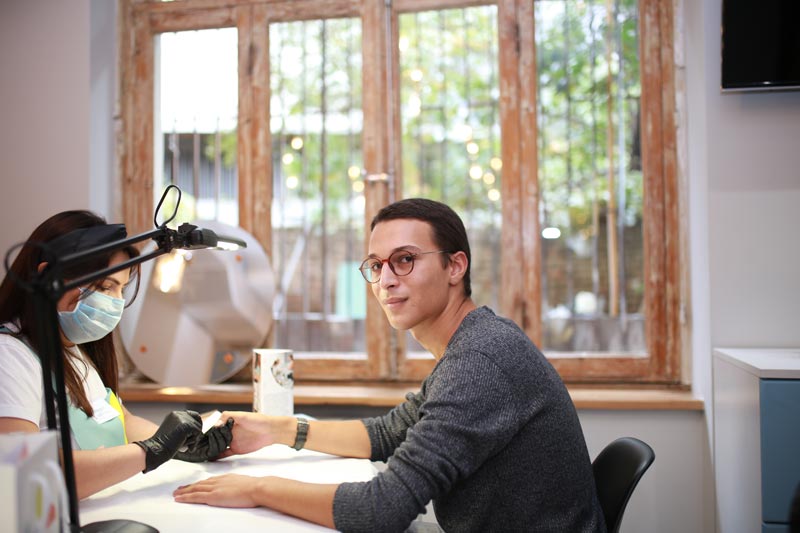 How much does TENTEN franchise cost?
TENTEN has the franchise fee $17,000, with total initial investment $98,000.
Initial investments: $98,000
Salon rent
Salon design concept – technical design
Overhaul
Equipment
Operating supply and products
POSM
Training room rent
Salary for the training peroid
Payback period: 36 months
Average turnover per month: $90,100
Royalties: 5%
Franchise fees: $17,000
Brand book
Salon design concept – layout and visualization
Software – CRM and Application for guests
Marketing supply – marketing calendar programming consulting, design layouts
HR supply – staff recruitment and certification consulting
Staff training – 8 nail stylists, 2 salon managers, 1 salon director
Other current payments: none
Request Free Info