THOR Electronic Exhaust System Franchise For Sale
THOR Electronic Exhaust System Franchise For Sale
THOR Franchise Opportunities
Our company is a developer and manufacturer of electronic exhaust system THOR. After installing THOR, the sound of the exhaust system of your car will be like a legendary sports car. This is the only complete system solution in the world that includes a powerful speaker, control box and a mobile application with which you can select and configure any available sound. Exhaust sounds are recorded from real cars, and the sound collection is constantly growing. This product has been suitable for absolutely any car since 2005.
Co-operating with us, our partners receive all advantages of work directly with the manufacturer: a guarantee on production of 18 months, full technical support, training of this personnel. Also, partners use the registered trademark and the ready site.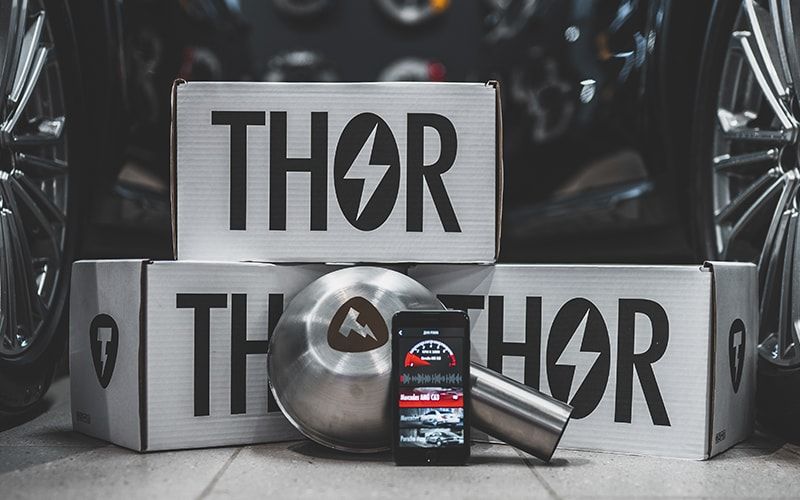 THOR franchise offer
You will get:
A unique product that has no analogues in the world - a ready-made turnkey box solution;
Delivery of goods from the manufacturer at the lowest prices on the market;
Full technical support;
Access to the technical database;
Personal manager;
Right to use THOR trademark;
Ready website interface for further promotion;
Video instructions for THOR system end users;
We place you on the main website of the company in the list of official brand partners;
We are product developers and guarantee quality;
We provide training on installation of the system.
How much does the THOR franchise cost?
THOR has a franchise fee of up to $3,500 with a total initial investment from $10,500.
Starting investments: $10,500
Payback period: 3 months
Average monthly turnover: $32,500
Royalty: $350
Franchise fee: $3,500
Website;
Access to technical information;
Brand use;
Access to technical database.
Other current payments: none
Request Free Info

Success story of THOR franchise
The electronic exhaust system is a trend in the automotive market, with current partners seeing monthly sales growth of +20%.
Business model of THOR franchise
Our partners have 2 options for selling the product:
B2C - product margin of 60-80% + installation cost $200-$400.
B2B - a markup of 25-30% - the ability to scale business through the expansion of its partner network.
On the example of the existing car center:
Volume of sales per month
B2C = $19,000 - with 15 sales per month
Gross profit $8,875 (excluding taxes) + $3,000-$6,000 (excluding employee salary) = $11,275
B2B = $13,500 - with 15 sold units per month
Gross profit $2,775 (excluding taxes)
Average turnover per month $32,500
Average gross profit $14,050
Royalty $350
Payback period 3 months
Requirements to buy thor franchise
The desire to make money on an innovative product.
Having a sales manager in the team.
The presence of an electric installer in the team.
Availability of an equipped room (not compulsory).
Requirements for the room, any variant of the above is considered
The room equipped with an auto-lift, welding machine, customer area.
Automotive center.
Tuning studio.
Shop of wholesale and retail sales.
Advantages of THOR franchise
The product has no analogues in the world market;
You receive the franchise directly from the manufacturer of the product;
Possibility of fast start - from 1 month;
Flexible business model.

At the moment we can not connect you to the representative of this franchise.

Find other similar franchises in our catalog!
You need more information?
Send a request to get free consultation from the official representative of the company
Dmitry Kuznetsov
Complete your request
The information is provided from public sources on the Internet
Ask a question about the franchise