/ How to add your franchise
GREAT DISCOUNT FOR
PLACEMENT IN 2023

TopFranchise.com is a global franchise
marketplace and franchising portal
The annual portal audience is 5,500,000 for all marketplaces
entrepreneurs from more than 150 countries!
Our mission is to spread profitable business models around the world!
Testimonials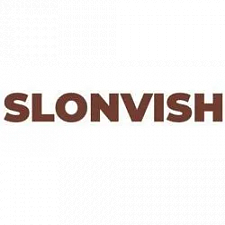 Thanks to Topfranchise.com Slonvish's accessories and jewelry franchise has been able to sell its franchise to Dubai and Saudi Arabia. During the summer of 2022. Our Congratulations to founders and team!
Slonvish Team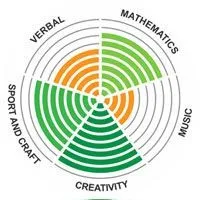 We've started our franchise international expansion by extensive and expensive offline exhibiting. Soon after we found, that TopFranchise, being picked in rough rivalry with other franchise platforms (literally, tried almost all of TOPs), gives us better results at lower costs. Better in terms of everything like lead pipeline, geography, quality etc.
After five years, turning eyes around, we found that 80%+ of our international partners chain brought by TopFranchise.Com.
Sergey Raudsepp
CEO
Verbatoria Talents-by-Brainwaves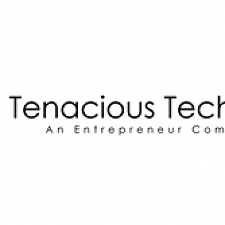 My name is Jigar Doriwala. I am the founder and CEO of Tenacious Techies. Our company provides complete digital solutions.
A few years ago we decided to start the global expansion, so we started looking for ways how to find our new franchisees. Last year we noticed the Topfranchise.com marketplace.

Since the time we got listed here, our Franchise pitch has been visited by thousands of people, and a couple of hundreds had left their requests. I would like to share a success story. We received the lead from Topfranchise.com. It was a potential franchisee from the USA, who was interested in becoming a part of our company. Today he operates as our Franchisee in Grove town, USA.

At Topfranchise.com we have a manager, who keeps track of our success.
If something goes wrong, we can be sure to receive advice. For the extra advertisement, we used newsletters and banners, which helped to attract more potential franchisees.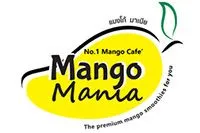 We found the Topfranchise.com in the Internet. And we contacted them immediately. After we talked to Topfranchise.com staff we were impressed how they work and plan to promote our brand. Then we decide to work together with Topfranchise.
After all the preparations and settings, the result came up very soon. Customers do not hesitate to contact us , and we find them reliable. It is wonderful work for Topfranchise.com.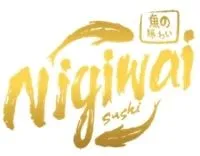 We are franchiser from Thailand and want to expand branch globally. But we don't have much knowledge how to expand. We tried to search on the internet and we found Topfranchise.com. We decided to call them to consult with their team. And we got the way to work.

Topfranchise is so helpful. They help us to find customer from different countries. After we discussed with customers the possible cooperation, we realized that customers from Topfranchise.com have a great potential and strong financials that can help to improve our brand.


I have been successfully franchising PunctureSafe for 5 years on UK based franchise
websites, both in the UK and overseas, but in September 2019 I decided to advertise
with TopFranchise which is a website that gets exposure internationally.
In the time I have been with them I have had a good response, with leads coming in
from every corner of the world and from countries you would not expect to get
enquiries.
I decided in April this year to increase my budget to get more leads from overseas
and explored other websites with an international exposure, but eventually I
decided to spend my money with TopFranchise because of the quality of the service
they provide. I invested in newsletters and banner listings with them which
provided even more leads.

To date the investment I made with TopFranchise has been repaid with lead convertions.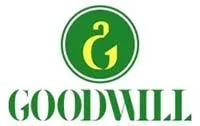 Our company is very satisfied with cooperation with Topfranchise.com.We do receive many leads from potential franchises. At the moment our target country is Georgia,where we have already opened 2 gourmet market franchises, with people who found us on Topfranchise.com. We have big plans about expansion in other countries, which is possible with the team, who is working at Topfranchise.
The new country has become the 21st on the company map. There are 197 states on Earth in total, according to international classification. Already 10% of the planet is covered by our presence... If you are considering buying a franchise, do not waste time. Don't miss this great chance to launch your own successful business!
An island in the Caribbean, an unincorporated organized territory of the United States, famous for its mountains, waterfalls and El Yunque rainforest... flag connoisseurs have already figured it out from the cover of the post, but we decided to hide a riddle for the rest. What country are we talking about?
Puerto Rico! Precisely so: 'the land where I was born, a magical blooming garden, covered with a clear sky, with waves at the foot' (our vague translation of the national anthem). This is where the Virtual Encyclopedia franchise is now available.
For the second time in the history of Altairika, a franchisee buys the rights to work in the whole country at once. And now our products are available to all 3 million inhabitants of Puerto Rico. The first such example was Uzbekistan; our partner started with a standard franchise for one subregion and very quickly realized the prospects for VR films and demand they generate.
Topfranchise.com is the best online platform to find a master franchisee. During Covid times many investors search for a home based business online.
is:
Targeted traffic

The portal was launched in 2017 and its traffic is growing exponentially. Now our monthly audience is about 170 000 visitors.

The high conversion rate

TopFranchise.com visitors are real entrepreneurs, inves-
tors and prospective franchisees. The average conver-
sion rate is 3%

International lead generation

International reach expands across more than
150 countries.

High ranking on major search engines

We work hard to get our portal to the top of Google SERPs
for thematic search queries.
ask a question
Why you should add your franchise to TopFrancise.com catalog
Your personal manager will secure the future success of your franchise on TopFranchise.com
Practical advice and marketing recommendations on how to make your pages in our catalog look perfect
It is possible to create unique lead generating landing page for your franchise
Search engine optimization of your franchise page in catalog enhance your online presence and increase your chances of ranking highly on major search engines, such as Google
You can publish your franchise news and articles on our portal
Expanded target audience funnel. Your franchise will be present in all related catalog sections
By advertising on TopFranchise.com you can get even more leads. We offer mailing, banner advertising, top listing options, etc.
Our portal provides a complete suite of advertising options designed for prospective franchisees to find your franchise. We are the experts in all kinds of business promotion.
Your prospective franchisees
Our target audience - entrepreneurs and investors from all over the world, fluent in English,
business minded industry experts. They are also young and goal-oriented people.
"Golden" generation, who are not afraid of new trends and innovations.
Our audience profile
TOP-10 traffic generating countries:
How to start your franchise sales?
Please follow 3 simple steps to add your franchise to TopFranchise.com
catalog and from the very first days get applications from prospective
franchisees and master franchisees from all around the world!
Your reviewed, approved and search engine optimized page in our catalog will put your franchise opportunity
in front of thousands of prospective franchisees and business owners.
All you have to do is to get leads and contact directly with potential franchisees!
ask a question
Our offer
In the case of any questions please contact:
Julia Romanchenko
Position: Head of the International Relations Department TopFranchise.com
Phone number:
for a call: +1 484 414 5197
for WhatsApp: +1 618 995 6619
*2 group mailings based on the portal subscribers database, 2 weeks placement in the top-30 on the main page of the portal, 1 month placement in the top-10 in the franchise category
**2 group mailings based on the portal subscribers database,1 individual mailing to the list of the portal subscribers, 1 month placement in the top-30 on the main page of the portal, 2 months placement in the top-10 in the franchise category, examination of the franchise and listing at «The best anti-crisis franchises» section.
Julia Romanchenko
Head of the International Relations Department