How Much Does It Cost To Open a Franchise?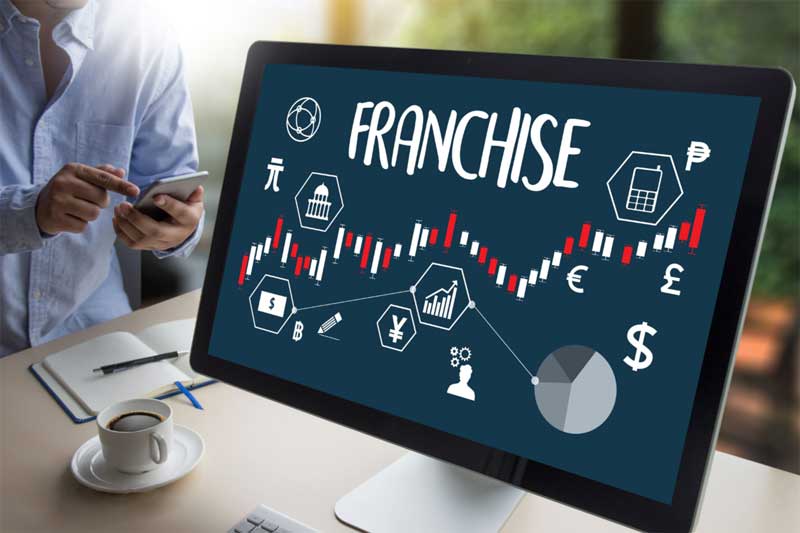 How Much Does It Cost To Open a Franchise?
If you are looking for a prosperous business opportunity, then you should definitely consider opening a franchise. Pursuing aspirations is not easy, there are many aspects to consider and a lot can go wrong. With franchising you will not launch your business from scratch. Instead you will actually be getting a head start.
For aspiring entrepreneurs owning a business is an uncharted territory. Thus, novice businessmen come to success through their own trial and error, but franchisees bypass a lot of obstacles in their path because they have step-by-step instructions and advisement on significant issues from a franchisor.
By working with a well-known brand that has long established itself with the consumer you are guaranteed comprehensive support, ready-made strategies, and many other perks, from advertising to providing a customer and supplier base. However, no matter how attractive the prospect of opening a franchise may sound, before diving into this business you need to be prepared for all the associated costs.
Sorting Out the Franchise Fees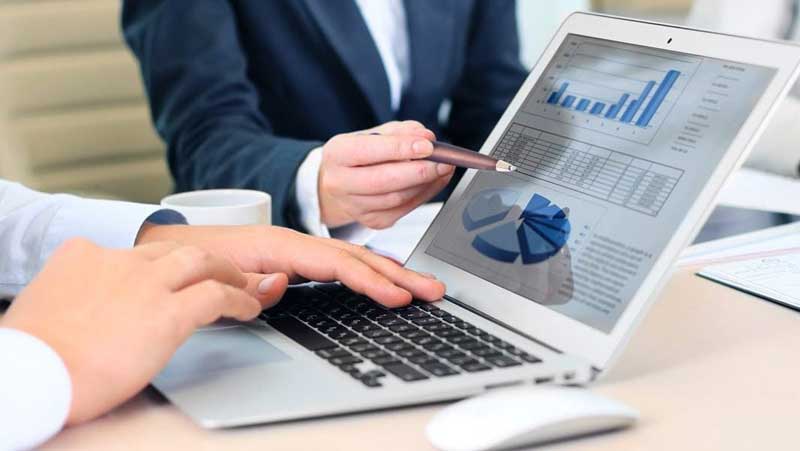 A franchise business requires major investment. Even if you're given a ready-made promoted business, it still doesn't mean that you don't have to spend a huge amount of money.
If you're set on becoming a franchisee, you must understand what this or that payment is charged for and what kinds of long-term fees you may be charged with in the future.
For starters, you have to cover an initial fee. It is a kind of fee for leasing a brand's name. This type of payment is agreed upon with a franchisor. The amount of the fee can start from a few thousand dollars and reach millions of dollars. The most famous franchises usually charge more expensive fees.
Buying a franchise also means acquiring a brand's merchandise. It includes decor items, POS software, employee's uniform, equipment, and so on. These are the necessary start-up costs.
You will also have to pay monthly royalties - a percentage of your profits. The conditions of these fees are usually agreed upon with the franchiser. On average, the interest rate among franchises is about 3% to 15%.
Moreover, in order to keep your business afloat it would be useful to have at least 5-8 months' worth of working (or operating) capital. It is the amount of money you need to have in advance to ensure the successful performance of a franchise.
You have to take into consideration all of the expenses listed above and determine whether you are ready to take them on.
Finding Loans for Your Franchise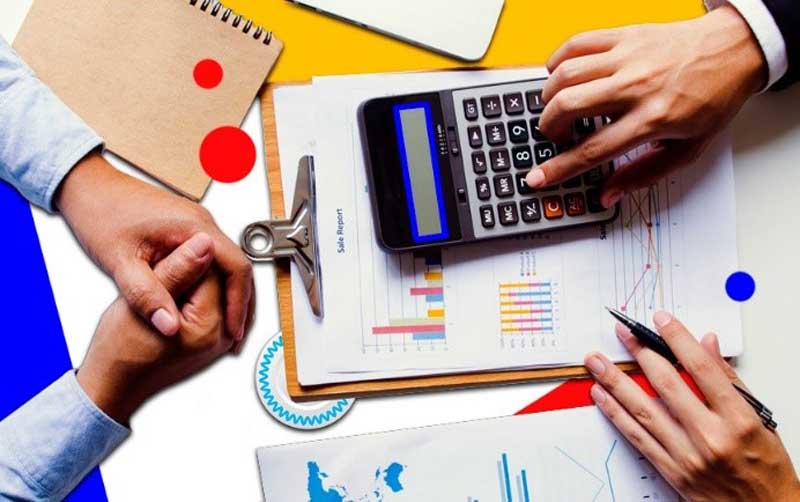 If you know that a franchise is the way you want to get into business, but after careful consideration of the associated expenses you're not sure whether you can afford it, then it's time to consider finding a loan. In this case, there are several options for you.
1. A franchisor's involvement

Franchisors always welcome ambitious entrepreneurs into their family. If a businessman has a real potential to bring good profits to their company, then they make an excellent candidate for a loan. It also helps to have a good credit history and a viable business model. Often franchisers offer several kinds of loans, including debt financing, entire or a fraction loan. They can carry loans based on a simple interest, a balloon payment, or no payment due until 1-3 years of operating. The conditions of a loan depend on the candidate's abilities and brand's policy.



2. Bank loan

Banks are often cautious when it comes to funding a business. However, they are more inclined to lend money for a franchise as it is a known and reliable establishment. Sometimes large franchisors act as intermediaries between entrepreneurs and banks and even put themselves into agreements along with franchisees. Banks usually offer term loans and lines of credit. Thus, you're more likely to get a loan if you have good credit and a well-designed business model.



3. SBA loan

Small Business Administration (SBA) provides government-guaranteed loans. SBA backs and secures the loans given by banks. That way entrepreneurs are given an opportunity to start their business and pay off their debts in the future without any additional worrying . To get a guarantee from SBA the applicant must have a good credit and must be able to deposit a necessary amount of funds.
There are a lot of possibilities to get a loan for your franchise. If they are not suitable for you, there are always some other ways to explore.
Tips on How to Save Money at the Start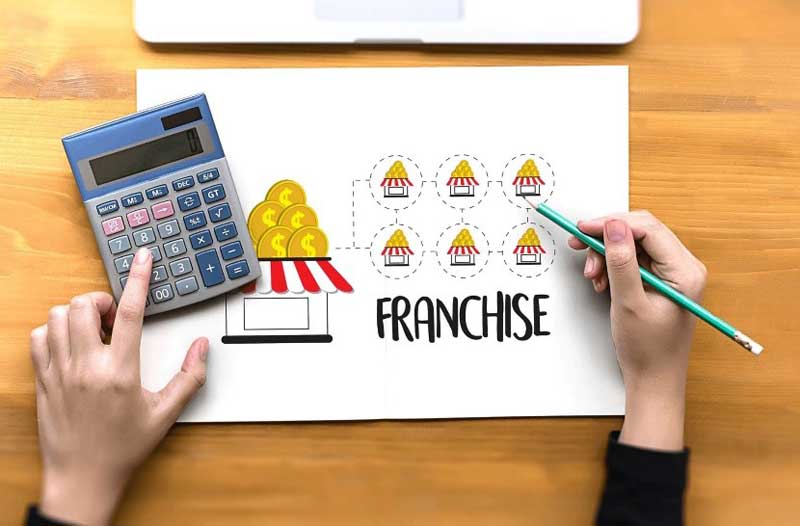 If you decide to buy a franchise, you have to keep a tight hold of your finances, especially at the start. Check out these vital tips for the best ways to save money.
● Don't buy what you don't need: avoid spending money on excessive supplies as you may lack budget to buy what you really need
● Ensure the sustainable operation: focus on perfecting your franchise's operation rather than expanding it right away
● Say no to overstocking: carefully track your inventory and stick to the sales plan
● Manage your budget: keep track of your finances and have a clear understanding of what may be expected in the future
● Free promoting: save money by using social media networks to promote your business
Starting a business is always hard. But opening a franchise is a little easier. There is already a well-established brand, long-standing strategies and assistance from the franchisor for a successful start and development. Keep in mind the tips listed above and get ready to take on a challenging but rewarding journey!
Browse franchises by countries

USA

India

Canada

The UK

Indonesia

The Philippines

Australia

The UAE

Saudi Arabia

South Africa

Germany

Pakistan

Singapore

Malaysia
Other countries
---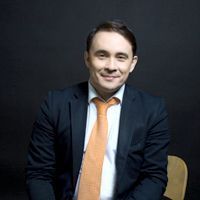 Written by
Vasil Gazizulin
Founder of Topfranchise.com
CEO Expedition 2009 - 2014
Author of a book «GROW WITH A FRANCHISE»
Want to advertise your franchise with us and successfully boost your business?
Please send us your request and we will get back to you shortly!
DIDN'T FIND WHAT YOU WANT?
ASK THE EXPERTS