Our team
Topfranchise's team of franchise professionals have the experience and knowledge to help you with reaching your goals.
Topfranchise Team
Hear the story of Topfranchise and how we have become the industry leaders thanks to coordinated strategic and legal planning for our clients' franchises, and bringing operational and marketing services together under one roof.
The company was opened in 2013. During this time, we have helped to develop over 1000 franchises!
The Topfranchise team has drown on the experience helping thousands of valued clients. Look at the track record of companies we have helped to. Their dreams came true when we had guided them through the franchise process. We want to hear your story. If you have an interesting idea, let us help you with starting a franchise and get profit from it. You can be our next story of success.
Let us introduce ourselves!
---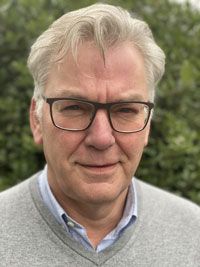 Felix De Wit
Leading expert on franchising in Western Europe, ex-master of the RE/MAX franchisee.
Title/designation: CEO.
Introductory/biography: After my PhD Mathematics I started my career at the Royal Military Academy in The Netherlands and served the army for almost 20 years. During the last years of serving I studied for my real estate license and started my Real estate company in 1995. In 1998 I started as a Master Franchise Owner for RE/MAX (a USA founded real estate franchise) and sold more than 100 franchises in my country during 10 Years. Also developed RE/MAX for Germany-North and Belgium. In 2009 I sold the company and "addicted by Franchising" in 2009 I started my existing (international) company supporting international Franchisors developing their brands for the European Market. Our company works with franchisors across retail, cosmetics, beauty, real estate, pharmacy, food industry and personal and business services. We support clients to establish a franchise model for carrying on business and assist them to implement changes to that model and associated documentation to reflect amendments to franchise and other applicable laws. My well-known business slogan "to build a big business you need a small focus" I will practice in private as well while playing my favorite sport golf…….always your focus on the ball and the strategy how to reach the green in the best possible way.
---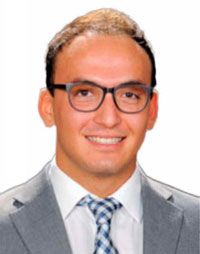 Rinat Gareev
Rinat is a US-qualified attorney (admitted in New York), holds civil and common law degrees. In his current role of a Legal Consultant, Rinat represents domestic and international entities on a variety of general corporate matters and cross-border transactions (including franchise deals), as well as assisting clients in navigating complex compliance issues. Rinat's experience includes representing both franchisors and franchisees in negotiations, structuring deals and representing clients before courts and arbitral tribunals.
---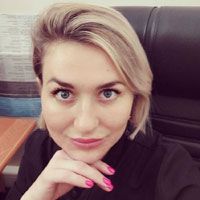 Julia
Head of the International Relations Department.
---
Let's start
Now, when you know more about our team, let's start to build your own franchise. Contact us and ask one of our franchise specialists any questions you have about the franchise.
Our big experience can even help you to improve your existing franchise. Find out how we work and what to expect by contacting us by phone. Or perhaps you would prefer to meet the Topfranchise team at one of our seminars. Come and visit us at an upcoming event. Topfranchise's experienced team is the backbone of our industry leadership, but our team is not everything that sets us apart from our competitors. We offer specific services to help you with building your franchise business from the ground up. Visit our headquarters in Boston to know instructions on how to quickly get started with Topfranchise specialists, what it takes to hire our team, and the requirements to get started with us. And if you decide to use the Topfranchise team to help you to implement and grow your franchise, we've come up with several pricing and payment options for you to choose from.
Take our Franchise Test
Topfranchise has a lot of experience turning a business into a franchise, but do you have everything you need to start a successful franchise? Take this quiz to assess the qualities you need to get the most out of your franchise.
DIDN'T FIND WHAT YOU WANT?
ASK THE EXPERTS