GREEN BAR Franchise – Vertical farm for growing greens, berries, edible flowers and vegetables in urban spaces
GREEN BAR Franchise – Vertical farm for growing greens, berries, edible flowers and vegetables in urban spaces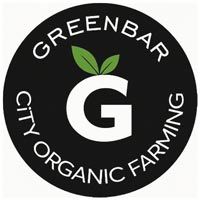 Description of the city farm GREEN BAR franchise
NEW TREND - URBAN AGRICULTURE,
COMBINING SCIENCE AND ENTERTAINMENT
According to Grand View Research, the global vertical farm market will reach $9.9 billion by 2025, with average growth of 21.3% between 2014 and 2025. A significant increase in 2017 was provided by large investments in three flagship projects for the market - Plenty ($200 million), AeroFarms ($40 million) and Bowery ($20 million).
We invite you to open an eco-space in a shopping center that has no analogues.
New market, free niche, IT technologies and nature!
Be the first in your city! A unique format, a new gastrobotany trend that combines a fresh herb store, gift shop, a fresh bar and an art space.
MYATNITSA is a bright island format with live gifts: sales of bouquets of edible greens and berries, smoothies, fitness juices, extra goods, educational programs for children.
A city farm that grows fresh herbs right in the middle of the mall. This view fascinates, attracts the eye and arouses curiosity, it is impossible to pass by! You can grow salads, herbs, edible flowers, and even strawberries!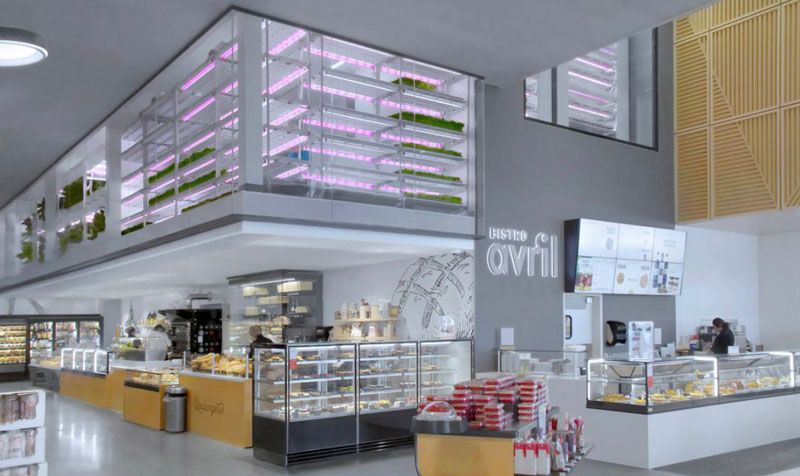 FRESH VIEW FOR THE GIFTS
It is hard to surprise someone with a bouquet or a box of chocolates. Another thing is flavorful strawberries in mid-December. In GREENBAR showcases, useful souvenirs grow all year round.
Our gifts follow the trend of sustainability and simply taste good: fresh strawberries or cherry tomatoes in a pot, exclusive herbs, mint, herbal teas, lollipops and mint chocolate.
Educational activities for children and adults - gastrobotany recipes from top chefs, your guests will not only be able to purchase unique living spices, they will learn how to cook them!
Shelves for additional goods are established between show-windows. The format gives limitless possibilities for assortment: sweets, green souvenirs, rare plants based on spicy and medical herbs.
Green goods grow right at the point of sale. Excludes logistics costs and contractor margins. A unique range of rare spicy, healing herbs and greens.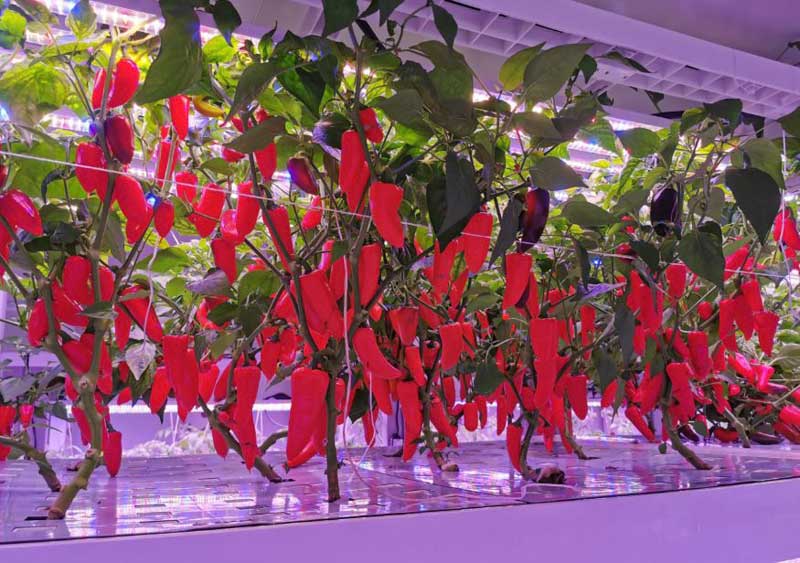 PRODUCTS IN THE GREEN ZONE
Live detox greens, spicy herbs, berries
- more than 600 items
Microgreens
Educational seminars on healthy eating
and gastrobotany
Souvenir plants in pots
Children's sets of ready-made salads and live spices
Spicy bouquets and edible flower
The format combined many sources of income: the sale of goods, food, drinks and educational services. The best advertising tool is the appearance of a luminous island itself. This format gives a lot of information-reasons for PR and promotion in social media. Showcases with greenery are a magnet for your store guests.
Request Free Info

VERTICAL FARMS BASED BIOTECHNOLOGY 5D
Because of the modules being closed from the external environment, the integral systems are local and consume very little electricity. Due to the possibility of using quantumoponics (the principle of separation of food and water), farms consume 60 times less water than the simplest hydroponics and allow you to control the chemical composition of plants at all stages of cultivation.
Thanks to the system of stabilization of nutrient solutions, it is possible not to drain salt and alkali waste into the sewer, as in hydroponic farms, but to recycle and reuse them.
As a result, for the functioning of the farm, you don't have to do anything in the room itself, except to make a water inlet and outlet and leave a couple of sockets for connection. That allows you to create the necessary conditions for plants not on all 100 square meters of the room, but only in 60 modules. Which reduces all costs for maintenance, operation, electricity consumption and other additional subtleties by 40%.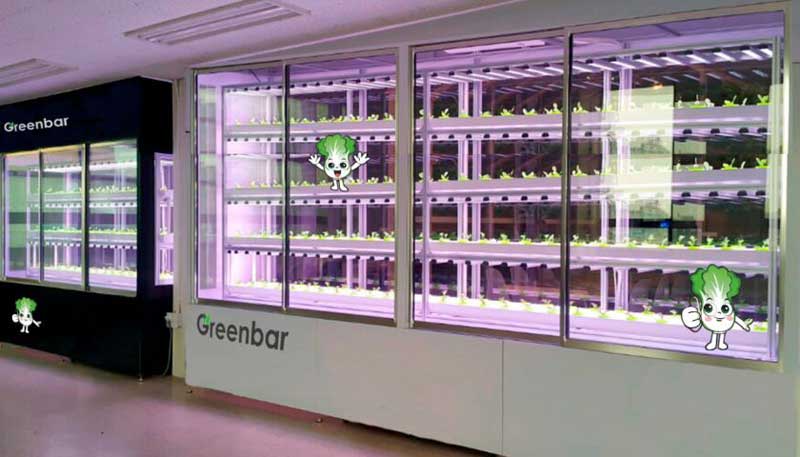 EDUCATION SPACE
MODULES arise interest, everyone wants to see in details how everything works, how greenery can grow without land and sunlight.
"We create conditions for healthy and, most importantly, tasty growing of plants. We program recipes and diets for each type of plant individually."
"Crop control is carried out by a virtual agronomist service. For example, if we need carbon and light of a certain spectrum to grow the sweetest strawberries, we create it without human intervention".
Space design and decoration is developed individually. Island formats fit into the space of shopping and business centers, co-working spaces.
MYATNITSA is a new format of ecological green public space. A closed display system for growing and maintaining plants - edible greens, herbs, mini tomatoes and peppers, flowers for organizing public spaces.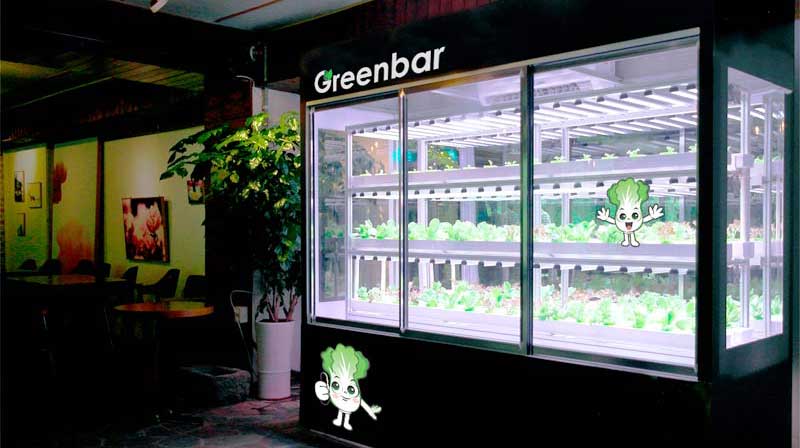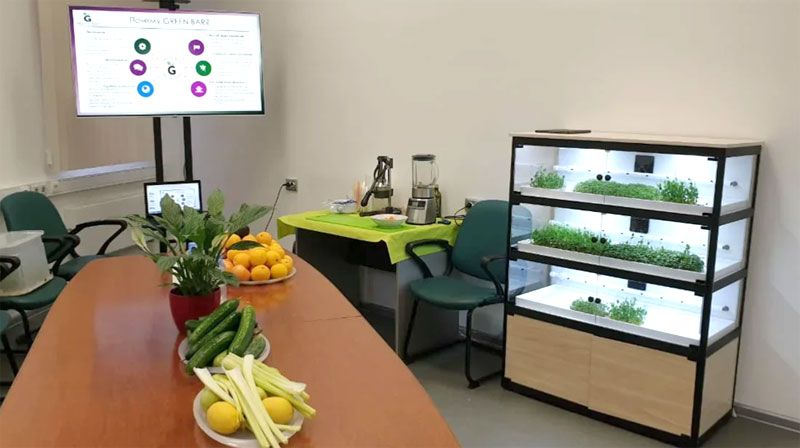 CITY FARMS ARE A REVOLUTION IN GREEN GROWING
Rapid growth of ecologically clean crops of greens, vegetables and fruits.
Harvested all year round. Harvest frequency once every 30 days.
The cost of production remains the same regardless of the time of year and external factors.
Minimum logistics cost.
100% product freshness (showcases can be installed in the trading hall).
An entrepreneur does not need special knowledge to work with city farms.
The growth process is provided by IT - the "virtual agronomist" system.
City farming technologies make it possible to save water, soil and fertilizers, almost not depend on the vagaries of the weather.
How much does the GREEN BAR franchise cost?
The franchise fee includes:
SHOWCASE INSTALLATION
License to use the showcase and the right to sell GREENBAR products. Recipes from the chef. Educational programs for seminars. Promotional materials.
Individual project for island construction
Teaching how to work with a showcase and the process of growing greens.
Training for working with clients.
Teaching Urban Herbalism
SEEDING GREENS
Seed and seedling starter kit
Individual advice on the choice of planting material
The right to sell products under network certificates
ONLINE SYSTEM FOR GROWING GREENS
Connection to the IT system "virtual agronomist"
Mobile application for showcase management
Support line 24/7
PREPARATION OF CITY FARMERS
COMMODITY MATRIX
EDUCATIONAL PROGRAMS
Selection, training and internship of specialists no more than 3 per 1 object
Elaboration of the product range, margins.
We transfer scripts for working with children, students and schoolchildren
PRIVILEGES FOR PARTNERS
The right to purchase planting material at prices within the network (from 20% discount for the entire range)
SMM: promotion in social media
Maintenance of technological equipment
Payback period from: 12 months
Enterprise type: Trade Company
Foundation year: 2015
Year of franchise launch: 2020
Items per month: from 5000 units
Own enterprises: 6
Request Free Info


At the moment we can not connect you to the representative of this franchise.

Find other similar franchises in our catalog!
You need more information?
Send a request to get free consultation from the official representative of the company
Anna
Partner Relations Manager
Complete your request
The information is provided from public sources on the Internet
Updated: 20.12.2021
Ask a question about the franchise