Wayback Burgers Franchise - Fast Casual Restaurant
Wayback Burgers Franchise - Fast Casual Restaurant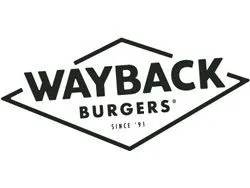 Wayback Burgers Franchise Opportunities
The Wayback Burgers philosophy is reflected in more than our approach to honest, delicious, uncomplicated food. It also shines through in the way we work with our franchisees.
We pride ourselves on our evolving culture – incorporating good old-fashioned values of hard work, guest service and unrivaled franchisee support, while leaning toward the future with technological advances that solidify us as an industry leader.
Why Wayback Burgers
We also provide each of our franchisees with an unrivaled experience that includes a playbook for operational excellence, and unrelenting guidance and support you'd be hard-pressed to find with other brands. We lead our competitors for a reason. We won't be beat, and we stop at nothing to help put our franchisees on the path to success.
Burger franchise opportunities are popular and varied in the fast-casual dining market, but Wayback offers many benefits and opportunities to prospective partners that make us unique. Our honest and uncomplicated brand provides entrepreneurs the opportunity to start their own business while being able to rely on the support and experience of an established system.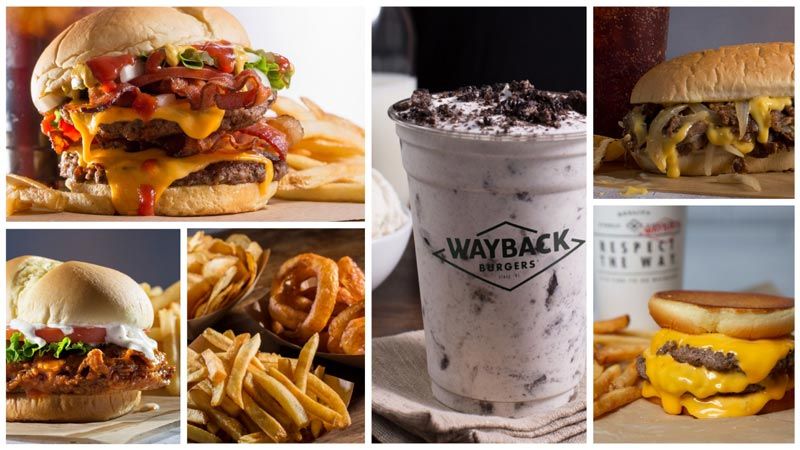 Wayback Burgers is a fast-casual, premium burger concept with over 30 years of proven success offering burgers, chicken, plant-based options, and hand-dipped milkshakes
They have 170+ restaurants open nationwide, which is a testament to their commitment to training and supporting their franchisees
Wayback Burgers offers the opportunity for you to start or diversify portfolio with single or multi-unit agreements
Flexible and creative restaurant location opportunities around the world to fit your investment commitment including traditional and non-traditional like convenience stores, food courts, and truck stops
Request Free Info

How does it make money?
Through the sales of diverse menu offerings such as burgers, chicken sandwiches, creamy hand-dipped milkshakes, salads, and more in addition to the breakfast menu
Patrons have the option of dine-in, take-out, delivery, and online ordering
Through the sales of beer and wine
Gift cards
Who is it for?
Those looking to expand their portfolio and are seeking a restaurant franchise with a proven business model
Business owners who thrive in a high-energy, upbeat restaurant setting
Those with the ability to manage and motivate a team
What would you do as a franchisee?
Oversee day-to-day operations of a sit-down, family style burger restaurant
Partner with local charities and organizations for charitable fundraising
Hire, train, and manage the necessary staff to deliver an enjoyable and memorable experience to guests
SIZE of restaurant
Our average restaurant is 1,500-1,800 square feet.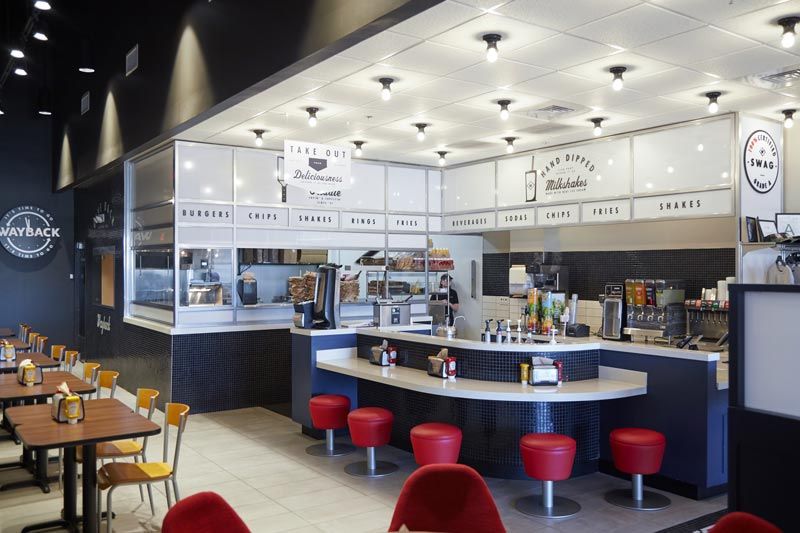 How much does the Wayback Burgers franchise cost?
Wayback Burgers has a franchise fee ranges from $35,000, with a total initial investment from $550,000.
Initial investments: $550,000-$650,000
Royalties: 5%
Franchise fees: Master Franchises STARTING AT $300,000
*single units available in USA only fee is $35,000.
Other current payments: none
Request Free Info

REQUIREMENTS TO BUY FRANCHISE
Liquid cash requirement: min $250,000
Net worth: min $500,000
Wayback burgers franchise advantages
MENU DIVERSITY - At Wayback Burgers, we take pride in the top-quality products we serve and are always looking for new ways to improve. We pay close attention to what items and flavor profiles are trending at our restaurants, and within the industry as a whole.
PROVEN SUCCESS - Wayback Burgers started as a hamburger stand in Delaware in 1991 and began offering burger franchise opportunities in 2008. The brand has since achieved international success, growing to over 170+ locations in more than 34 states in the US and 40+ countries around the globe. By simply following our operational blueprint and recipe for success, our franchise owners have proven that whether they are serving guests in a big city or small town, the Wayback Burgers model works.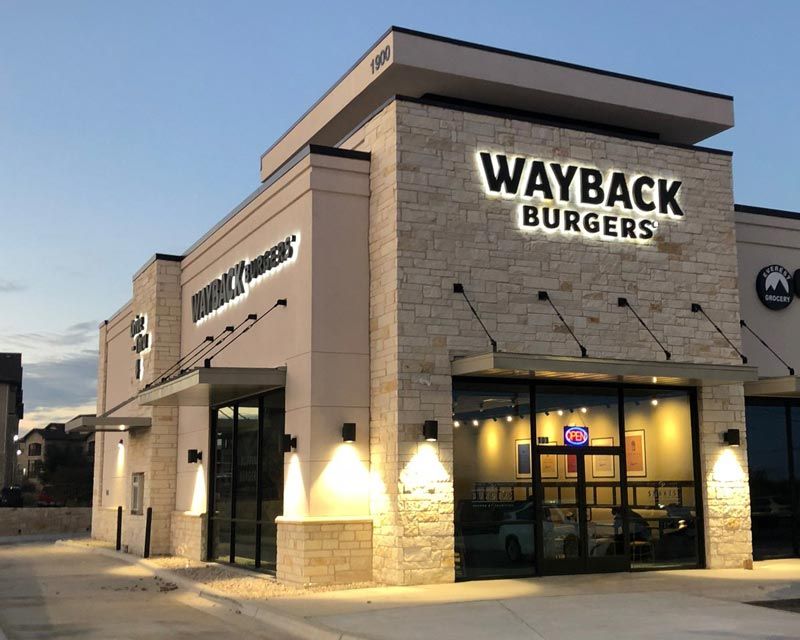 SUCCESS STORY
A Family Success Story - From Single Restaurant Investors to Multi-Unit Owners:

Cousins, Pat, Vic and Nick started their franchise owner journey with Wayback Burgers in 2019 with a single unit restaurant. Originally becoming business owners by owning liquor stores they then turned their attention to the restaurant business. Now, they are preparing to open the doors to their 3rd Wayback Burgers restaurant in the Northeast Ohio area.
"Since opening our first location, Wayback Burgers has been incredibly supportive in guiding us throughout the franchising process. We hope with the brand's continued support, our Canton location opening will be a success." Says Pat Patel.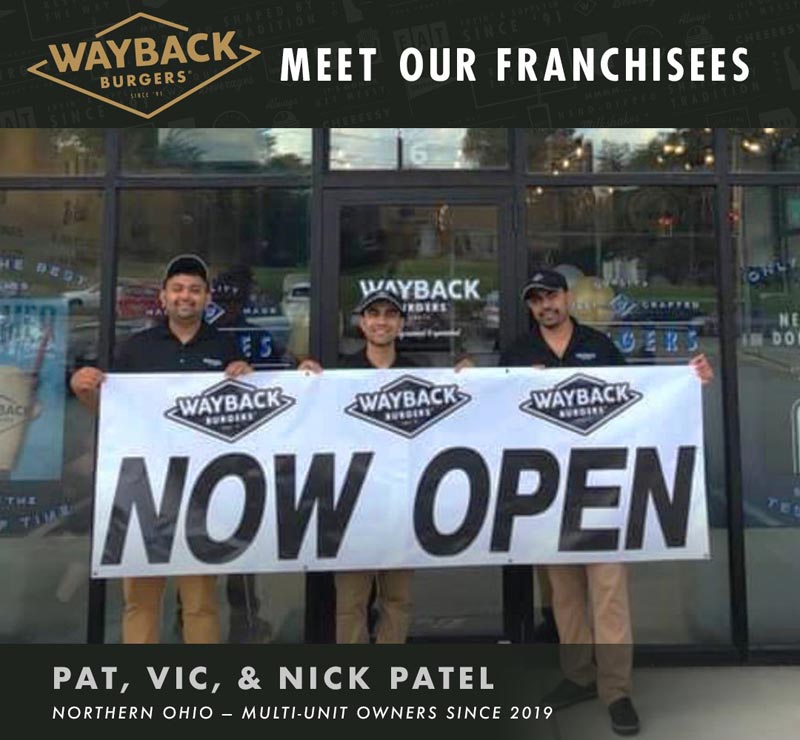 Request Free Info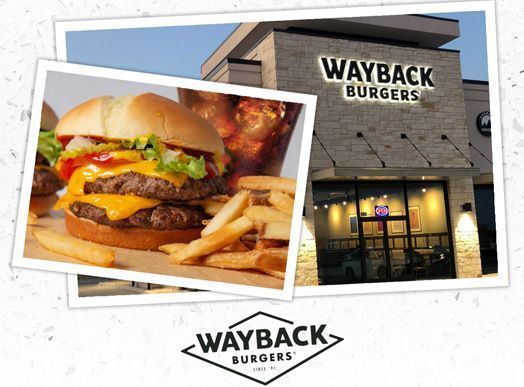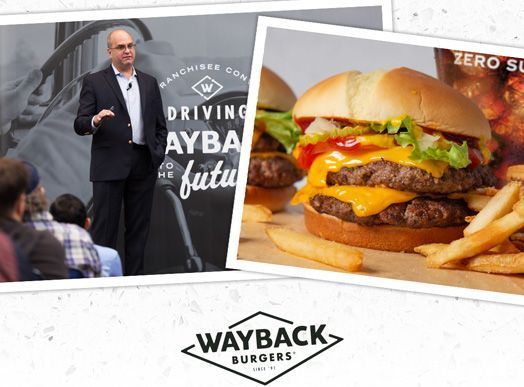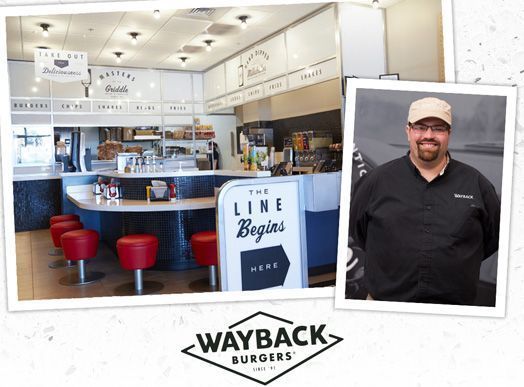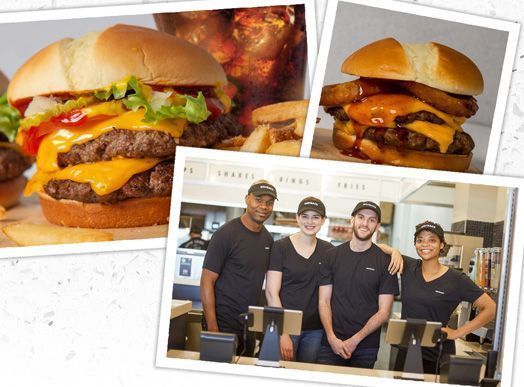 Starting investments from:

$550,000

Company type:

Restaurant

Year company was founded

1991

Year of launching franchise

2008

Franchised companies

156

Owned companies

2

Training

Provided

Part-time or full-time

Full-time

Master franchise opportunities

Yes
You need more information?
Send a request to get free consultation from the official representative of the company
Bill Chemero
Chief Development
Complete your request
Information provided: Wayback Burgers
Interested? ASK QUESTIONS ABOUT THE FRANCHISE
Bill Chemero
Chief Development
Feedback
Ask a question about the franchise