Cleaning Franchises For Sale
The demand for cleaning franchises has grown so far. They have a few advantages over non-franchise business as they offer assistance, their experience, trainings, marketing strategies, business insurance to their partners. There are business opportunities for entrepreneurs with quite different budget as they sometimes involve low costs in comparison to other franchise businesses. Cleaning services don't require special expensive equipment or rent of huge premises. The main thing which is really important for owning a cleaning franchise is reputation as the main factor for successful business. However, many of cleaning franchises for sale have already gained loyalty of customers all over the world, so buying the franchise you get positive image together with brand popularity. How to buy a good cleaning franchise? First you need to decide what kind of business included in the cleaning sector you`d like to run. Either it can be disinfection or commercial cleaning or restore franchise. Then check out the description and see what is included in the franchise package you are going to buy. And lastly, compare your budget to initial investments required. Hope you will find something good for you among the best cleaning franchises listed by us here!
Trends and Facts
Cleaning Franchise Industry Outline
Cleaning service industry is one of the oldest in the world. The information about janitorial work was observed in the Ancient Egyptian times. During Roman times cleanliness was promoted as a critical necessity for the society which caused the development of bath cleaning and sanitation services. At the time of Renaissance rich people hired poorer, lower class women to tidy up their houses. And by The Second World War cleaning services were mostly done by housewives or maids. Later on, after the war, women were engaged in work at plants and other activities and were not able to do housework. Thus, the demand for the services forced the establishment of cleaning franchise businesses. A lot of brands which provide the services such as Chem-Dry, Neighborly, Miracle Method were launched in the 1970s-80s. After that the market has constantly increased. Today, cleaning industry offers vast opportunities. It earns $ 46 billion dollars and is predicted to grow at 10% by 2026. The tendency is due to such factors as a dynamic lifestyle of people, a growing number of a middle class, aging population, social changes in woman`s role and others. A franchise consultant Mark Siebert is forecasting that 2022 year will be the best in the franchise industry for the last decade. It is determined by the fact that the unemployment rate is very high now and a lot of people are looking for jobs. So, franchise businesses including cleaning ones will be able to build a strong workforce, and labor cost will be lower compared to pre-pandemic years.
Services And Types Of Cleaning Franchises
Cleaning franchise market offers an abundant choice of services. Besides for room or office cleaning, it also includes carpet and upholstery cleaning, lawn care, dry cleaning and laundry, leather, plastic & vinyl restoration, junk removal, pest control. All in all cleaning franchises can be divided into three main types, such as commercial, residential, restoration businesses.
Commercial cleaning franchises deal with non-domestic services. They include vacuum cleaning the office, polishing surfaces, pest control, sanitizing, and cleaning industrial waste. The companies also operate in the hospitality sector. There are franchises which specialize in restaurant, hotel, transportation cleaning. The segment also provides industrial cleaning services which require special equipment as the employees work with hazardous materials sometimes.
Residential cleaning provide services for private homes or apartments. The range of their offerings includes picking up clutter, washing the floor, polishing surfaces and sanitizing kitchens and bathrooms.
Restoration cleaning franchises specialize in tidying up the mess after water, fire or other damages. The services include odor removal, mold remediation, weather damage repairs and others.
The Influence Of Pandemic On The Industry
Due to lockdowns, when a lot of people stayed at home, a lot of cleaning businesses which provided residential or office cleaning had declined sharply. However, some cleaning franchises quickly responded to the changes and offered special disinfecting services targeted at COVID-19. One of the innovations which appeared during the pandemic was the electrostatic sprayer. The device looks like a gun which gives molecules of disinfectant a positive electrostatic charge when they are spayed on the surface. The effect of the disinfection is very fast. The sprays were used in hospitals, hotels, and airports as well as for routine use in cars and apartments. Generally the protocol for cleaning services has been changed which requires additional tools. Thus, cleaning franchises see the changes as the opportunity to increase their range of services and implement new technologies which will facilitate disinfection and will help make the air fresher and cleaner.
Eco-Friendly Businesses
A lot of franchises are focused on providing eco-cleaning services. The tendency is determined by several factors. First of all, green cleaning of furniture , upholstery, and surfaces minimizes allergies, risk of asthma and other chronic diseases. Thus, more and more customers choose the companies which provide "healthy" cleaning services.
Another factor is the demand of the society for eco-friendly cleaning services. Therefore, franchise owners are looking for different ways to minimize environmental pollution. Such businesses try to use detergents that don't contain harmful chemicals. They implement cleaning methods which require less natural resources like water or paper.
Franchises, which specialize in eco-cleaning, use less packaging, recyclable containers, environmentally-friendly mops, cleaning cloths and other equipment. Dry cleaning services are provided with carbon dioxide cleaners instead of Perchloroethylene which is toxic to humans. Among the most eco aware franchises it is worth mentioning such brands as The ChemStation System and ECOgate cleaning franchises.
Franchisee Requirements
Cleaning franchises have a lot of advantages for franchisees. Such businesses are always in demand, require low start-up costs, have predictable revenue, give the opportunity of flexitime or even part time jobs. One more benefit, is no need to have any background in cleaning, special skills or knowledge. As a rule, a franchisor provides a franchisee with training and teaches them to do the business. However, the applicant should have a strong work ethic, business acumen, be ready to learn and face the challenges, have strong leadership skills and be a good team player.
Franchise applicants can choose either to run the business themselves or hire a manager or a team who will help them. In such cases a manager should be approved by the franchisor, take part in the same training as the franchisee does, and sign the same agreements.
Costs
Cleaning franchises are thought to be among the most inexpensive businesses. They allow the opportunities even for entrepreneurs with a tight budget. Starting investments vary from $10,000 to $100,000. They include franchise fees, cost of professional cleaning tools and supplies, expenses for permits and licences, advertising and labor costs. The last two ones highly depend on the size of the business.
Special Regulations
Starting your own cleaning franchise, it is really important to make an appointment with a local advisor in order to receive a consultation on laws and regulations in the area. They actually vary according to the location of the business. However, there are common laws which every franchisee needs to know and follow, such as Occupational Safety and Health Act, sanitation laws, regulations which concern the use of chemicals and waste disposal.
Cleaning Franchises articles and ratings
Testimonials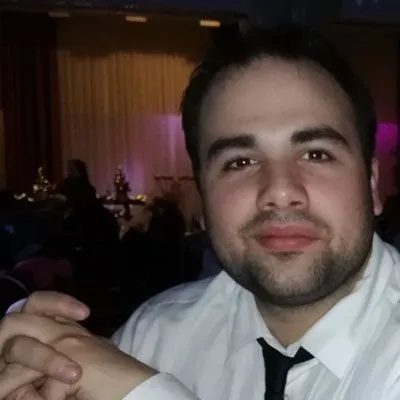 franchisor reviews
Dionysios K . Dafaranos
Cafe
franchisor reviews
Since beginning utilizing the TopFranchise platform, we have enjoyed a value for money proposition in terms of advertising our brand to international markets and potential franchisees throughout the world.

So far, we have been pleased and treated as valued customers providing discounts to advertising packages in the English and the Russian version of the company.

We move forward into 2022, with the assurance of having TopFranchise as a valued advertising
partner in expanding the Mikel Brand even further.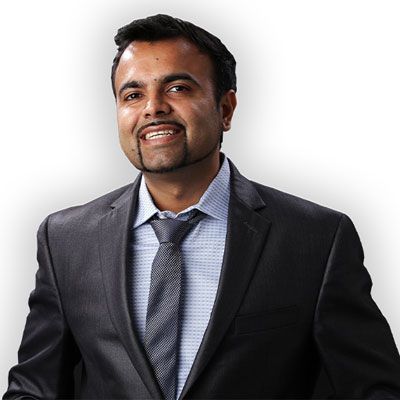 franchisor reviews
Jigar Doriwala
Company
franchisor reviews
My name is Jigar Doriwala. I am the founder and CEO of Tenacious Techies. Our company provides complete digital solutions.

A few years ago we decided to start the global expansion, so we started looking for ways how to find our new franchisees. Last year we noticed the Topfranchise.com marketplace.
Since the time we got listed here, our Franchise pitch has been visited by thousands of people, and a couple of hundreds had left their requests. I would like to share a success story. We received the lead from Topfranchise.com. It was a potential franchisee from the USA, who was interested in becoming a part of our company. Today he operates as our Franchisee in Grove town, USA.

At Topfranchise.com we have a manager, who keeps track of our success. If something goes wrong, we can be sure to receive advice. For the extra advertisement, we used newsletters and banners, which helped to attract more potential franchisees.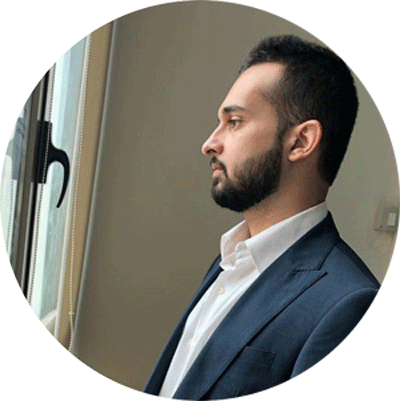 franchisor reviews
Izzat Saleh
Education center
franchisor reviews
In one year, our Altairika franchise was able to open a master franchise in Puerto Rico with Topfranchise a team of real professionals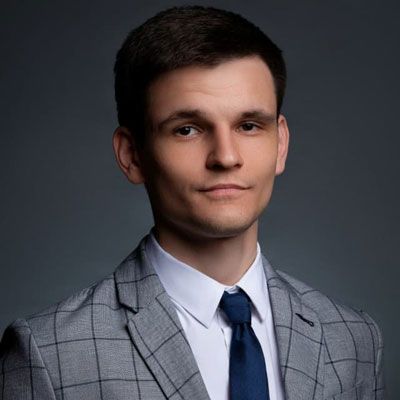 franchisor reviews
Stanislav Nikulin
franchisor reviews
Algorithmics franchise

We express our gratitude to the TopFranchise.com team for their professionalism.
We get a lot of leads performing well as a potential franchisees. We are glad that we have chosen TopFranchise.com as a partner and look forward to further fruitful cooperation.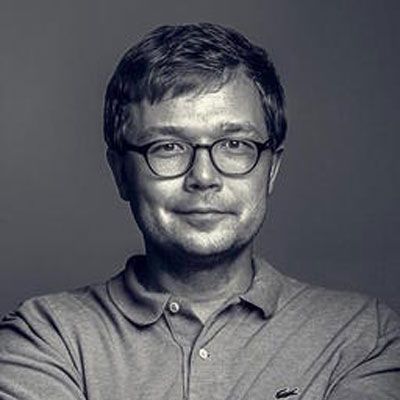 franchisor reviews
Sergey Raudsepp
Service
franchisor reviews
We've started our franchise international expansion by extensive and expensive offline exhibiting. Soon after we found, that TopFranchise, being picked in rough rivalry with other franchise platforms (literally, tried almost all of TOPs), gives us better results at lower costs. Better in terms of everything like lead pipeline, geography, quality etc. After five years, turning eyes around, we found that 80%+ of our international partners chain brought by TopFranchise.Com. In 2022, we successfully sold our franchise to Saudi Arabia with the TopFranchise team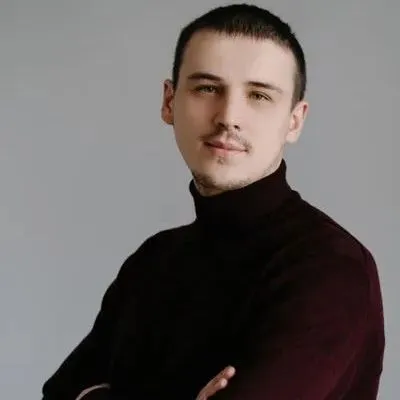 franchisor reviews
Alexander Kovalsky
Store
franchisor reviews
Thanks to Topfranchise.com Slonvish's accessories and jewelry franchise has been able to sell its franchise to Dubai and Saudi Arabia. During the summer of 2022. Our Congratulations to founders and team! Topfranchise a team of real professionals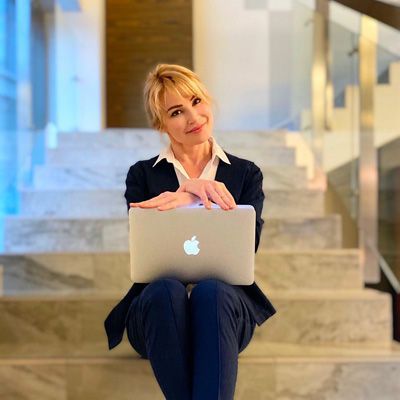 franchisor reviews
Aigul Galimova
franchisor reviews
In February, we've placed our franchise on Topfranchise portal, aimed at the international market. Thanks to leads from Topfranchise, we have entered Pakistan, a city of Islamabad, and the UAE, and are now planning to expand our business by launching our franchise throughout Pakistan. I am grateful to your team for the support, for the right words and the right focus that you give. Thanks to your managers who are always in touch and help to resolve all issues - nothing would have happened without you. We will make every effort to bring beauty around the world, and I'm absolutely sure that there is a trend towards excessive demand not only in Europe, but also in many countries of Asia and the East. That's why i wish entrepreneurial women not to be afraid of anything and boldly go forward.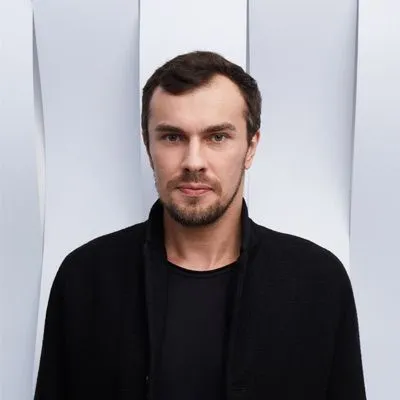 franchisor reviews
Andrew Volkhonsky
Company
franchisor reviews
The «CLEANING COMPANY CLEANBROS» cleaning franchise opened in Cyprus. Opening in the Cypriot capital Nicosia in April 2023. The second city of Limassol opens in May. «CLEANING COMPANY CLEANBROS» - cleaning and dry cleaning.

Cleaning service is now available in Cyprus for houses, apartments and small offices.

Thanks to the Topfranchise team!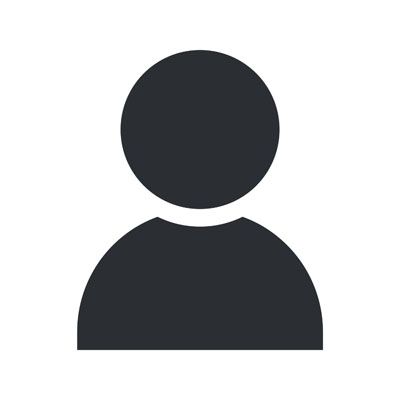 franchisor reviews
Mango Mania
Cafe
franchisor reviews
We found the Topfranchise.com in the Internet. And we contacted them immediately. After we talked to Topfranchise.com staff we were impressed how they work and plan to promote our brand. Then we decide to work together with Topfranchise.

After all the preparations and settings, the result came up very soon. Customers do not hesitate to contact us , and we find them reliable. It is wonderful work for Topfranchise.com.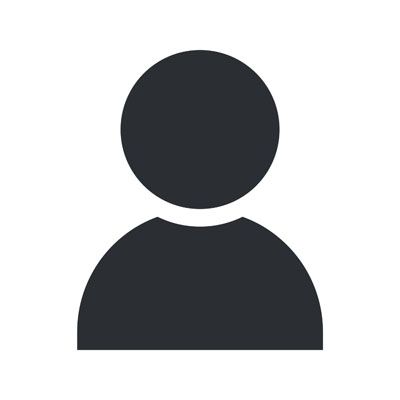 franchisor reviews
PunctureSafe
Company
franchisor reviews
I have been successfully franchising PunctureSafe for 5 years on UK based franchise websites, both in the UK and overseas, but in September 2019 I decided to advertise with TopFranchise which is a website that gets exposure internationally.
In the time I have been with them I have had a good response, with leads coming in from every corner of the world and from countries you would not expect to get enquiries.

I decided in April this year to increase my budget to get more leads from overseas and explored other websites with an international exposure, but eventually I decided to spend my money with TopFranchise because of the quality of the service they provide. I invested in newsletters and banner listings with them which provided even more leads.

To date the investment I made with TopFranchise has been repaid with lead convertions.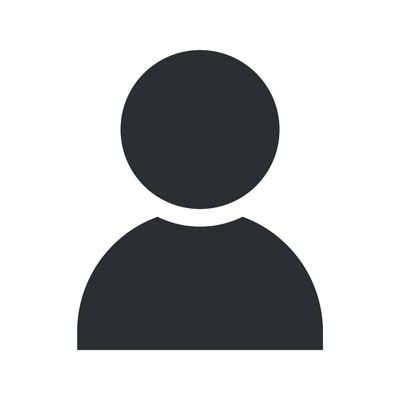 franchisor reviews
Goodwill
Store
franchisor reviews
Our company is very satisfied with cooperation with Topfranchise.com.We do receive many leads from potential franchises. At the moment our target country is Georgia,where we have already opened 2 gourmet market franchises, with people who found us on Topfranchise.com. We have big plans about expansion in other countries, which is possible with the team, who is working at Topfranchise.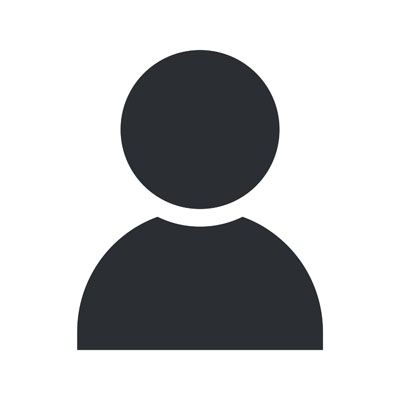 franchisor reviews
Nigiwai Sushi
franchisor reviews
We are franchiser from Thailand and want to expand branch globally. But we don't have much knowledge how to expand. We tried to search on the internet and we found Topfranchise.com. We decided to call them to consult with their team. And we got the way to work.

Topfranchise is so helpful. They help us to find customer from different countries. After we discussed with customers the possible cooperation, we realized that customers from Topfranchise.com have a great potential and strong financials that can help to improve our brand.
Show More Franchisee Reviews
Benefits of owning a cleaning franchise
Cleaning services market size
As of January 2017, $56 billion
Market segments
– Commercial cleaning 77.6%;
– Residential cleaning 7.0%;
– Damage restoration cleaning 4.6%;
– Other 10.8% (junk removal, dry cleaning, etc.)
Advantages
– Running and managing from a home office.
– Low-cost franchise opportunity.
– The initial investment is lower in general than for other industries.
Trends
– Green cleaning as a fundamental way of doing business.
– The hiring and training of employees.
– Value-added services to existing customers.
The providing of better and healthier indoor environments.
Preferences for franchisees
– Brand awareness
– Training
– Marketing assistance
– Experienced support
Successful practice
– Specialty cleaning services differentiate themselves and face less local competition.
– Cleaning businesses are most successful in urban or suburban locations with a higher than average level of affluence.
Relevance
Cleaning services are in demand in commercial, educational, government, hospitality, industrial, medical, retail, and residential sectors.
Top 10 Cleaning Franchises
Maid Simple
You've Got Maids
Sears Maid Services
Two Maids & a Mop
MaidPro
The Cleaning Authority
Maid Brigade
Merry Maids
Molly Maid
Maid Right