Servpro Franchise For Sale - Cleanup and Restoration
Servpro Franchise For Sale - Cleanup and Restoration

Servpro Franchise Offers - Cost & Fees
Servpro is a franchisor of fire and water cleanup and restoration franchises in the United States and Canada. The franchise system provides localized services as well as large scale disaster recovery. It is headquartered in Gallatin, Tennessee.
Ted and Doris Isaacson launched Servpro Industries in 1967 as a painting business in Sacramento, California. With a background in cleaning and restoration, they transformed the company into a franchisor of cleanup and restoration specialists.
Servpro consists of more than 1,700 franchises in the United States and Canada.
How to open a Servpro franchise?
Ensure you have adequate capitalization.
In order to open a Servpro franchise, you must have a net worth of more than $159,000.
Appreciate the investment required for a restaurant franchise.
You will need to consider the cost of equipment and products, the costs of licenses and permits, the cost of uniforms etc.
Evaluate your prior experience and strengths.
You should thoroughly evaluate your prior business experience before applying to become a Servpro franchise owner.
Assess market availability.
You will want to look at the market availability for Servpro franchises and see if there are available markets in your location of interest before proceeding with the franchising application.
Submit your application.
Your application will be reviewed by the Servpro franchise team. You will be emailed a confirmation receipt upon reception of your online application, where we will additionally provide the contact details of the franchise owner.
Receive approval & opening your Servpro franchise.
You will receive franchise approval once your financial and background checks are completed. Approval will only be given to candidates who meet all the requirements of franchise owners.
Request Free Info

How much does Servpro franchise cost?
Servpro has the franchise fee of up to $49,000, with total initial investment range of $159,325 to $213,200.
Initial investments: $159,325 - $213,200
Liquid Cash Requirement: $105,000 - $110,000
Servpro Estimated Initial Investment
| Name of Fee | Low | High |
| --- | --- | --- |
| Initial Franchise Fee | $49,000 | $49,000 plus $539 per 1,000 population over maximum |
| Vehicle | $2,000 | $35,000 |
| Equipment and Products Package | $67,000 | $67,000 |
| Supplies | $3,850 | $8,500 |
| Insurance | $4,000 | $5,750 |
| Advertising and Promotional | $250 | $1,500 |
| Training, Travel, Lodging and Food | $550 | $1,900 |
| Deposits, Permits and Licenses | $700 | $2,550 |
| Legal & Professional Fees, Accounting Services, On¬Line Tax Table Service and QuickBooks Pro Training | $975 | $1,500 |
| Xactimate Estimating and Pricing Software and Training | $1,000 | $2,500 |
| Additional Funds - 3 months | $30,000 | $35,000 |
| Real Estate | $0 | $3,000 |
| Estimated Total | $159,325 | $213,200 + $539 per 1,000 over maximum population plus any real estate costs |
Ongoing Fees
Initial Franchise Fee: $49,000
Ongoing Royalty Fee: 3% - 10%
Ad Royalty Fee 3%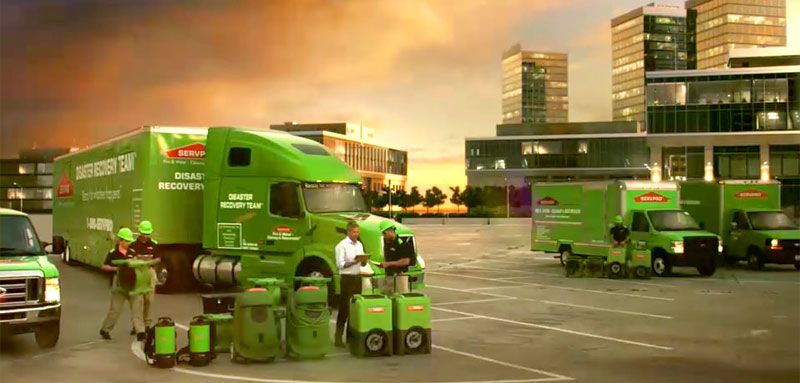 Support Options
On-The-Job Training: 88.5 hours
Classroom Training: 134.5 hours
Additional Training: Business development program
Number of Employees Required to Run: 5 - 10
Servpro Franchise Info: https://www.servpro.com/franchise-advantages
Request Free Info
Other Fees
Type of Fee
Amount
Royalty fee
Ranges from 3% to 10% of the monthly Gross Volume
Fixed Fee
$45 - $115 based on the monthly Gross Volume.
Advertising Fee
0.5% of the Gross Volume, not including Gross Volume from Subcontract Services, plus 2.5% of the annual Gross Volume on a calendar year basis, not including Gross Volume from Subcontract Services.
Transfer Fee
Up to $10,500
Initial Training Fee
The franchisor will provide initial Training to additional persons or for the franchisee's employees on a space-available basis at a cost of $1,000 each for the New Franchise Training Program;
and $545.00 dollars for attendance at the Mold Remediation Course currently instructed by EHS Services, LLC.
Applied Structural Drying (ASD) Training and Certification
The fee can vary from $500 to $1,500 per person for training and $100 for certification by the Institute of Inspection
Cleaning and Restoration Certification (IICRC)
Subrogation Training
The fee can vary from $75 - $150
Lead Paint Training and Certification
The cost can vary from $550 - $1,000
New Training Programs
The franchisor may charge the then-current training fee for training courses
Failure to complete BDP Steps 1, 2, and 3
Loss of Convention Allowance and pay minimum royalty and fixed fees.
Employee Certification Program Training Manual Fee
The franchisor may charge the then-current training fee in the amount of $49.95 for the Crew Training Course and $19.95 for other courses for employees the franchisee recommends that qualify
Convention Registration Fee
Currently $450, if registered by May 1st and $500, if registered after May 1st;
$195 Guest registration fee, if registered by May 1st;
$260 Guest registration fee, if registered after May 1st;
Onsite registration will be $550
Computer Consulting
$75 per hour and travel expenses, if applicable.
National Call Center Fees
Varies, see FDD.
Third Party Electronic Assignment Administrative Fee
A fee not to exceed $50 for National Accounts and Select National Accounts job leads assigned through third party licensed software; currently this fee is $20 and is subject to change upon notice;
an additional fee for local jobs utilizing the franchisor's third-party integration (pricing database) technology not to exceed $20 per local assignment.
Job File Audit Fee
A fee not to exceed $50 for Our audit of certain Select National Accounts and National Accounts job files. The Audit Fee is subject to change upon notice.
Renewal Fee
$1,000 if timely, $1,500 if the renewal date is extended.
Financing Fee
Up to $150
Administrative Fee
$500 per license.
UCC Filing Fee
$100 per UCC filed or amended.
Resale Referral Fee
Up to 10% of gross sales price, including goodwill, equipment and license.
Servpro Net
Initial hook-up to the franchisor's network using its Internet Access Package is included in its Equipment and Products Package.
Franchise Websites Packages
There is no cost for a Basic Website;
The Professional Website is provided for an annual fee of up to $499 in 2018, plus $239 for each additional franchise for the Professional Website Package;
Domain name registration and maintenance fees for Basic Websites are $35 per year per domain name;
the Professional Website Package includes one domain name at no additional charge and each additional domain name is $25 per year
Advertising Customization
$25 to modify an ad; $35 to create a new ad;
$50 per hour for extensive customization project.
WorkCenter Office and WorkCenter Marketing
$175 per month for 60 months beginning the 1st day of the third month after the franchisee signs the Franchise License Agreement, subject to change at the franchisor's discretion. After the first 60 months, the fee will be $108 per month due the 1st of each month thereafter.
Restocking Fee
15%
Commercial Large Loss Fee
Up to 5%
Dishonored Check Fee
$50
Late Reports or Late Payment
$50 late fee for each Report or payment made after its due date.
Examination
The franchisor 's cost of conducting an examination is $300 per day whether conducted from its offices or the franchisee's premises, plus lodging and travel costs to and from the franchisee's location.
Indemnification
The franchisor 's actual costs.
Failure to keep records
Up to $5,000 per month.
Failure to Maintain Insurance
The franchisor 's actual costs, plus 10% interest or processing fee of $500
Territorial Policy Violations
Up to $5,000 per occurrence or up to 2 times the amount involved in each violation whichever is greater
Miscellaneous
The franchisor 's actual costs.
Taxes
Amount imposed by federal, state, and local tax authorities on any fees or amounts payable to the franchisor by the franchisee.
Reinstatement Fee
$500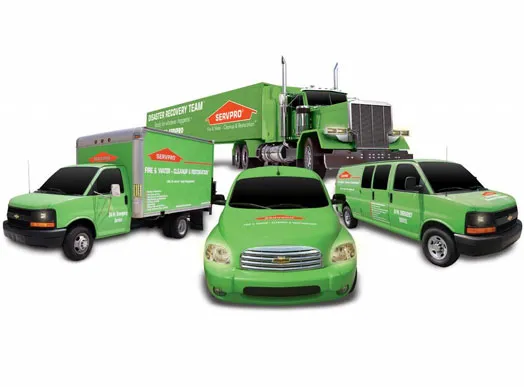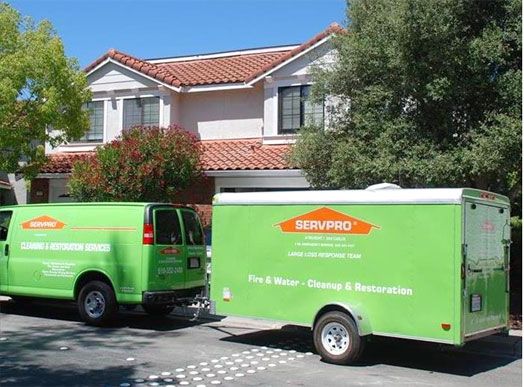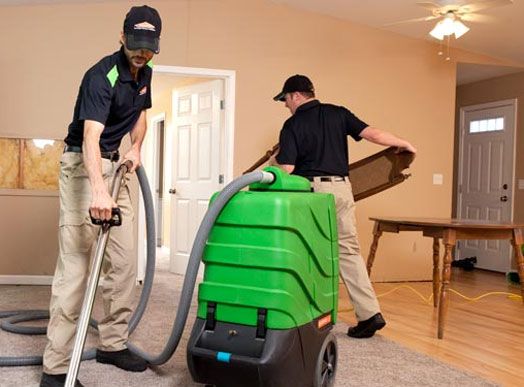 Starting investments from:

$159,325

Company type:

Service

Company foundation year

1967

Year of launching the franchise

1969

Franchise enterprises:

1,763

Corporate Address:

801 Industrial Boulevard, Gallatin, TN 37066, USA

Units in USA:

100+

Units in Canada:

+5

Units in Finland:

1

At the moment we can not connect you to the representative of this franchise.

Find other similar franchises in our catalog!
Information provided: the information is provided from public sources on the Internet
Interested? ASK QUESTIONS ABOUT THE FRANCHISE
Representative of the company
Feedback
Ask a question about the franchise