How much does it cost to open a coding franchise?
The demand for coding franchises is rapidly increasing. Modern technologies constantly change, and the need for qualified specialists is strong. There is a shortage of IT specialists worldwide, and the relevance of coding skills is undeniable. The young community has become more interested in coding in recent years. Thus, coding franchises are gaining enormous popularity right now.
Franchising is a convenient and relatively safe business model. The costs of opening an independent coding school are higher than acquiring a franchise. The amount of investment depends on the brand. There are franchise options with an initial investment starting from $5,000. Some brands require franchisees to invest at least $15,000-$280,000. The costs include a franchise fee, equipment, supplies, technologies, training, and learning materials.
How to open a coding school franchise
The process of opening a coding school franchise is similar to acquiring any other kind of franchise. You browse through the franchise options and find the one that suits your interests and abilities the most. You submit your application, and after the franchisor reviews it, you undergo an interview. If both parties are happy with each other, a franchisee signs the contract and pays a franchise fee. Then, all newcomers have to undergo training and find a location. New partners must assemble a team of qualified teachers and train them if necessary. The last step is to attract students and start classes.
Fees and taxes
There is a franchise fee that entrepreneurs have to cover upfront. Its amount varies from brand to brand. On average, it is about $5,000-$35,000. There are also royalties that franchisees have to pay each month. It is a percentage of monthly gross sales. Each brand sets its own number. Typically, royalty is estimated at approximately 5%-12%.
Trends and facts about coding franchises in 2023
The fast development of technologies and apps boosted people's interest in coding education;
An online format of education is gaining popularity, so coding franchises that offer this function are more competitive;
Parents have always been eager to invest in their child's education. And, as more kids and teenagers become interested in coding, franchises make big profits;
The world of IT technologies does not stand still, coding franchises that constantly update their courses and introduce modern technologies into the learning process are more likely to succeed in any market;
Both kids and adults are interested in acquiring coding knowledge and skills. Franchises that offer people of all ages an opportunity to become coders are usually more profitable, as they attract more customers.
Testimonials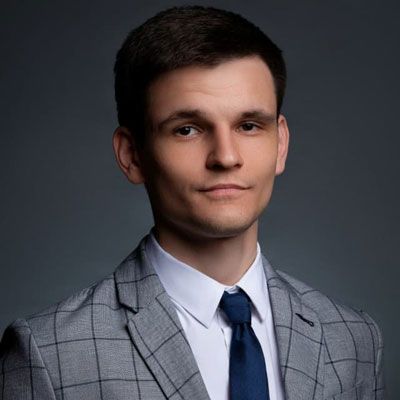 franchisor reviews
Stanislav Nikulin
franchisor reviews
Algorithmics franchise

We express our gratitude to the TopFranchise.com team for their professionalism.
We get a lot of leads performing well as a potential franchisees. We are glad that we have chosen TopFranchise.com as a partner and look forward to further fruitful cooperation.
Show More Franchisee Reviews