Mechatron Robotics Franchise opportunity for Edupreneurs
Mechatron Robotics Franchise opportunity for Edupreneurs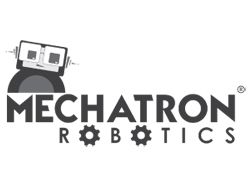 About the brand Mechatron Robotics
Mechatron Robotics is the EdTech division of Neurapses Technologies Pvt. Ltd. Mechatron Robotics is one of the most preferred platforms in India for students aged 7-22 years to learn 21st Century technological skills like robotics, AI, IoT, coding, Arduino, Machine Learning, and more.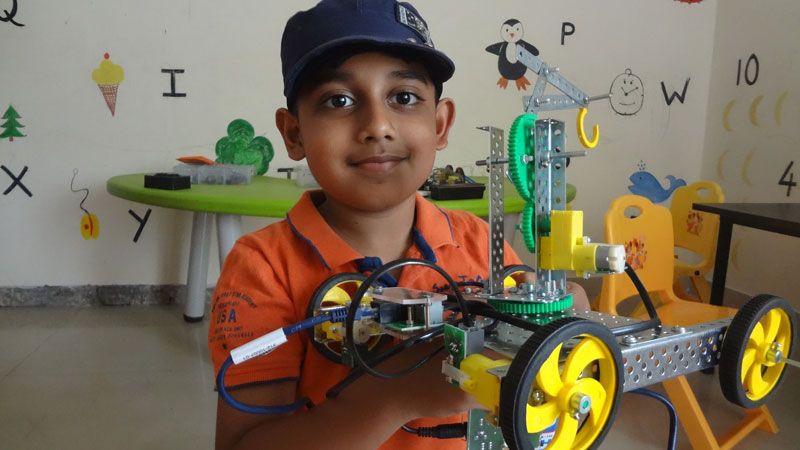 Since 2018 more than 50,000+ students have been trained by providing project-based learning experiences to students that combine both technical and non-technical skills like innovative thinking, Creativity, Logical reasoning, Communication, and Perseverance.
Mechatron Robotics is recognized as an internationally recognized body by STEM. Org, one of the leading and valuable accreditation bodies of STEM education for quality certifications.
We develop not only the technical skills with our courses but also the non-technical skills for the students. Some of the technical courses we provide are:
Robotics
Coding with python
Electronics & circuit design
Artificial Intelligence for Kids
Mechanical Design
Microcontrollers like Arduino, python
AI and Machine Learning
Internet of Things
Raspberry Pi
Robot operating system (ROS)
With our world class Project Presentations, we also develop many Non-Technical Skills among the students like:
Critical thinking
Problem solving skills
Communication skills
Logical thinking
Creativity
Perseverance
Why Choose Mechatron Robotics?
Strong technical background & experience in the field
Certified & Accredited courses by STEM.org
Very strong technical & marketing support
AI based LMS portal for partners, instructors & students
Basic to advanced levels of project-based courses (19+ courses)
Low Investment & High returns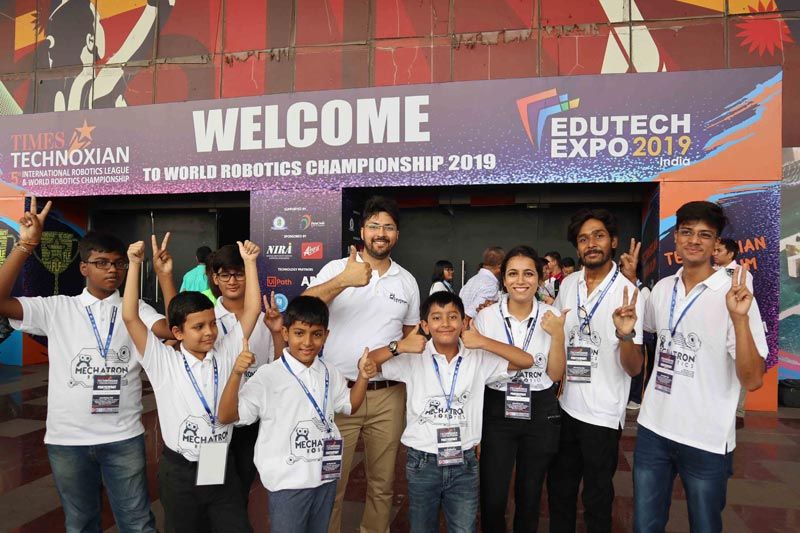 What Value do we bring for our Franchisee Partners?
Being a technology driven company with expertise in AI, Machine Learning, Robotics, IOT & many Coding Languages makes us the Technology Backbone of our Partners. We have a strong experience, technological base, and support for our partners.
Best in the world curriculum and 19+ variety of courses from online to offline modes.
In-house developed kits ensure extensive learning opportunities for students.
FREE LMS portal and application for franchise partners and students to manage the classes, day-to-day activities like Management of leads, Creating Batches, Mark Attendance, Registering Students, Generate Certificates & Many more.
Multiple sources for generating Revenue like Training programs, Workshops. Labs & KITS.
We provide constant Marketing & Training Support to the franchise partners.
Size of a placement
Infrastructure Required:
Owned / Rented Space of min 300 sq. ft. to 1000 sq ft with seating arrangement of 15-30 students at central location.
If rented space, lease agreement for a period of at least 2-year duration.
Workstations & laptops / desktops.
Robot Parts and Kits for the training of Students.
Storage Racks for parts, Kits and materials.
FRANCHISE OFFER
10% Discount on the Franchise Fees.
Offer is limited in time..
How much does the Mechatron Robotics franchise cost?
Mechatron Robotics has a franchise fee of $6,000, with a total initial investment from $6,000.
Initial investments: from USD 6,000
Payback period: 6 months
Royalty: 12%
Franchise fees: USD 6,000
Other Investments:
Training center set up (As per region)
Start-up Kits (Optional): USD 3500
Unit Franchise (Exclusive for one pincode): $6,000
Franchise / License Fee (Includes the Following)

Training to Trainers for all courses
License to use the training content.
Marketing Training for marketing executives.
Digital marketing & Graphic Design Support.
Digital Campaign Management & Support.
Learning Management System for Student, Trainers & Franchisee.
Office 365 + Company Email IDs for Faculties and Franchisee.
Strategy building to grow business
Startup Kits (For Offline Training)

Level 1 - MR-JB1V1 - Junior Bot Training Kit – 5 Nos.
Level 2 - MR-ESP 2V2 -Electronic Kit – 5 Nos
Level 3 - MR-ESP 3V1- Logic based Robot – 5 Nos
Level 4 - MR- AP 4V2 - Arduino Kit – 5 Nos
Level 5 - MR- AP 5V1 - Arduino Robo Kit – 5 Nos
Level 6 - MR-HM6V1 - Humanoid Kit – 5 Nos
Level 7 - MR-IOT7V1 - IOT Training Kit – 5 Nos
Tool Kit – 1 No
Brochures
Visiting cards
Trainer's T-Shirts
Students T- Shirts
Request Free Info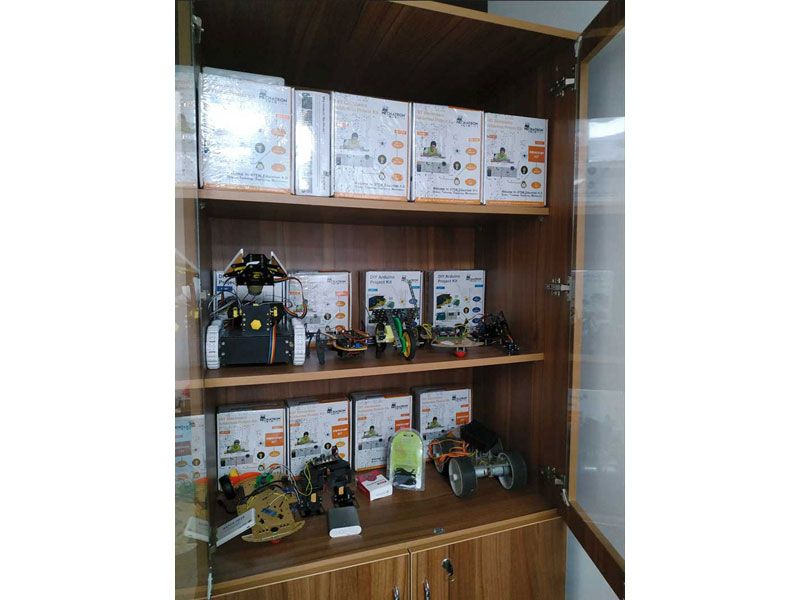 BUSINESS MODEL
Multiple Sources of Revenue Generation:



Long Duration Training Programs
Short Duration Workshops / Summer Camps
Robotics labs
School tie-up
Robot & Project Kits

Royalty – 12%.
Payback period is 6 months
Requirements to buy franchise
Individuals who wish to become Entrepreneurs and start their own business.
Entrepreneurs with an interest towards Robotics and technological Education and have experience in the Education Industry.
Individuals / Tutors / Teachers / Coaching centers / Educational Centers having existing set up of Training and Education.
Businesses working in the field of educational products other than Robotics. Science and Engineering Teachers of Schools and colleges.
FRANCHISE ADVANTAGES
Benefits for Business Partners & Franchisee:
High demand for good robotics training centers for kids, school students and college students across the world.
Huge Market opportunity with millions of students every year interested to learn this technology. (Currently less than 1% of total demand is being addressed).
Parents are finding value in Robotics because of its numerous benefits like increasing IQ levels, practical learning, increase in creativity & building a suitable career.
Education Industry is one of the most fastest growing industry across the world and not affected by political & economic conditions.
Very Less Competition, Open Market.
Highly Profitable business with the least Investment.
Easily scalable business.
Difficult to copy or start the business without support.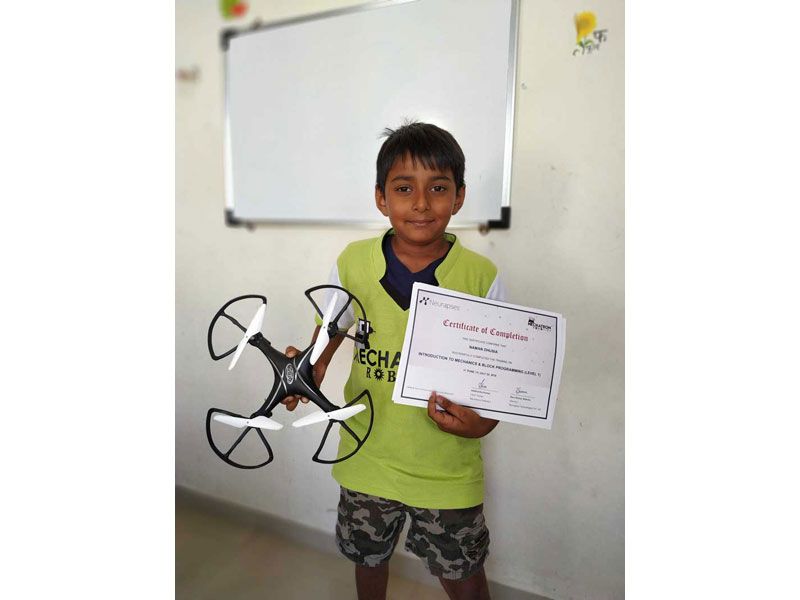 Franchise Process Flow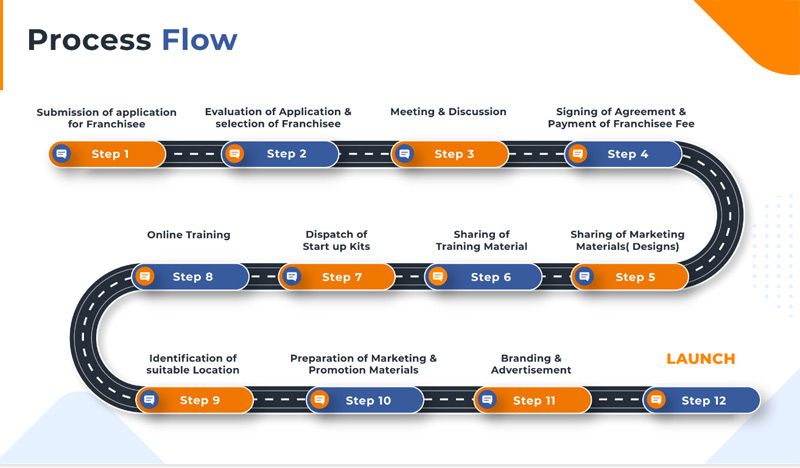 ADDITIONAL INFORMATION
How are we different from others?
Comparison of Course/Training
Focus on holistic & practical knowledge on Mechanics, Electronics and Coding.
Accredited courses by STEM.org (International Accreditation).
Classroom and Online Both Options available.
Inhouse Developed Project Kits through research and development.
7+ Years of Experience in the field of Robotics, AI and Coding.
Competition training for students to participate in various competitions.
Experienced Teachers with years of experience in the same field.
Experience of participating in various Robotics Competitions.
Experience of Teaching Students of IIT.
Team Based Learning / Group Learning / Group Project Building.
Internship Opportunity for Students.
15+ Training Centers to Learn Robotics in India & Abroad.
Certified Curriculum with Practical Projects – 90% Projects, 10% Theory.
Support students to publish projects in National and International platforms.
Affordable Course Fee (Value for Money).
Request Free Info

Visit Mechatron Robotics pages:

Website - https://mechatronrobotics.com/
Facebook - https://www.facebook.com/mechatronrobotics/
YouTube - https://www.youtube.com/c/MechatronRobotics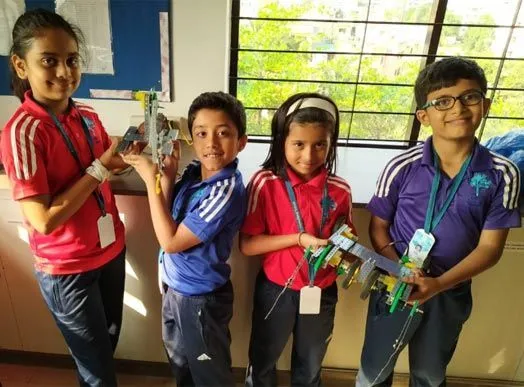 Starting investments from:

$6,000

Company type:

Education center

Year company was founded

2016

Year of launching franchise

2019

Franchised companies

17+

Owned companies

2
You need more information?
Send a request to get free consultation from the official representative of the company
Tahreem Jamadar
Assistant Manager - Marketing
Complete your request
Information provided: Neurapses Technologies Pvt Ltd.
Interested? ASK QUESTIONS ABOUT THE FRANCHISE
Tahreem Jamadar
Assistant Manager - Marketing
Feedback
Ask a question about the franchise