Coding Giants Franchise For Sale – Programming Courses
Coding Giants Franchise For Sale – Programming Courses

Coding Giants Franchise Opportunities
Coding Giants is an innovative facility in which we educate young people interested in new technologies and computer programming.
We want to inspire as many young people as possible with a passion for programming. We believe that learning programming develops not only digital skills that allow for a better start in the future, but - more importantly - stimulates the development of logical thinking and many other skills of a young person.
Coding Giants in numbers:
7 years of experience in teaching programming,
130 facilities in 12 countries,
more than 300 class scenarios,
ca. 50 courses for age groups from 7 to 19 years old,
more than 100 000 satisfied customers.
We want to share our knowledge and experience with the widest possible group of young people. That is why we decided to carry out the Coding Giants courses also in a franchise model.
We invite everyone who wants to be a part of the much-needed popularization of programming activities for children and young people, especially those who possess the right capabilities and predispositions for this.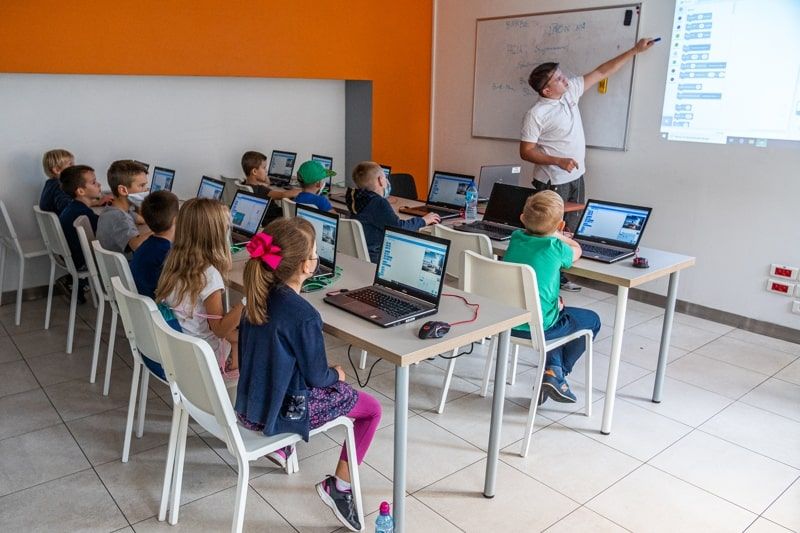 Coding Giants programming courses are designed for primary, junior high, and high school students. Our franchisees have facilities in Poland, Spain, Slovakia, and Croatia where they run programming classes. We provide over 20 courses available both on-site and online and targeted at children and youth aged 7 to 19. Courses vary in terms of subject and methodology, depending on the age group they are assigned for (7-9 / 10-12 / 13-15 / 16-19 years old).
Size of room
Facilities with an area of at least 30 m2 in attractive locations.
Coding Giants Franchise Offer
To be sent after contact from the potential business partner as the offer may vary a lot depending on the particular country and franchise model chosen.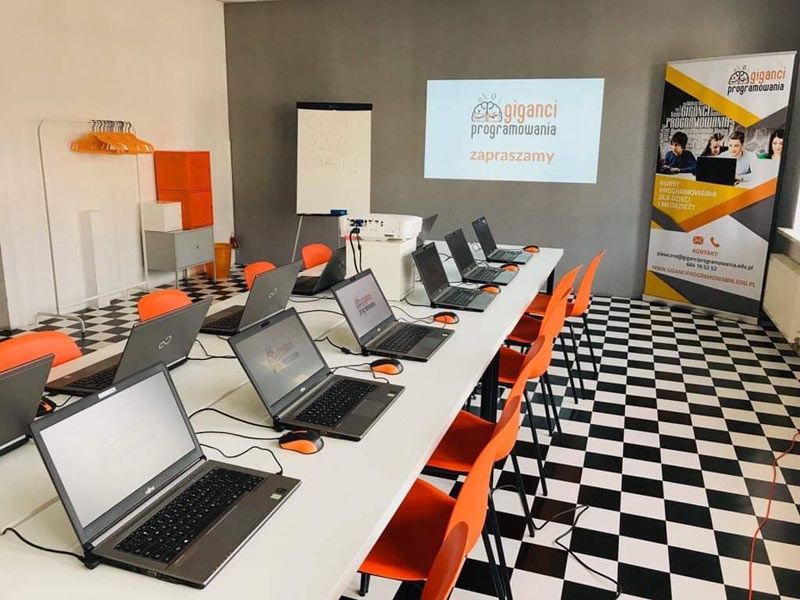 How much does the Coding Giants franchise cost?
Coding Giants has has no franchise fee with a total initial investment from $8,400.
Initial investments: from $8,400
The initial investment depends strongly on the plan chosen (unit franchise vs. master-franchise) and the business potential of a given country / region. After receiving the basic data from a candidate, Coding Giants will count and propose the tailor-made and binding offer.
Payback period: 6-12 months (depends on the franchise model)
Average turnover per month: depending on the franchise model – unit franchise or master franchise
Royalties: 7.5%-12%
Franchise fees: only initial fee and royalties
Other current payments: none
Request Free Info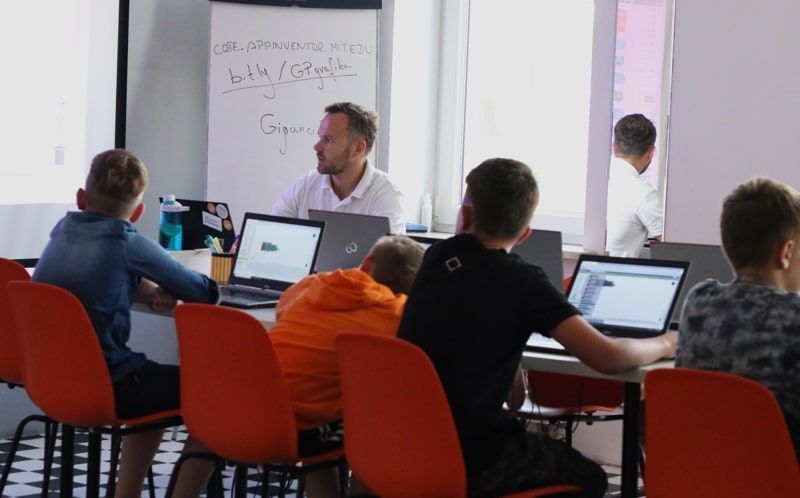 Success Story! 
Iza and Michał are our franchisees. They started their adventure with Coding Giants in September 2019 with two owned facilities in central Poland. They made a lot of effort at the beginning to take advantage of all the support and know-how that Goding Giants provide. This quickly paid off as it took them only one semester to get the full return on investment. This was proof of the Coding Giants' potential. Therefore, they made a brave decision to resign from their regular nine-to-five jobs and business-wise fully focus on the Coding Giants project.
Since then, they have been rapidly developing and now (2023, January) they run 11 branches already, in two different regions of the country. They are still willing to grow their business under the Coding Giants brand and plan to keep on developing with new facilities to be opened soon.
Coding Giants Franchise Business Model
3 franchise models:
Master franchise,
Area-developer,
Unit franchise.
Ways of getting revenues:
Master franchise:
own facilities: for fees paid by course participants,
initial license fees paid by the acquired individual sub-franchisees,
fees from sub-franchisees for the purchase of additional, optional courses,
monthly royalties from the facilities run by franchisees.
Unit franchise:
fees paid by course participants.
Requirements to buy coding giants franchise
understanding the local educational market
motivation and willingness to act on a large scale
a facility with an area of at least 30 m2 in an attractive location (own or rented)
diligence and loyalty in running a business
experience in running a business is a welcomed advantage
at least basic programming skills and knowledge of the IT market - recommended but not essential
Coding Giants Franchise Advantages
Joining Coding Giants franchise model you can count on:
saving time and money by taking advantage of our experience and know-how
learning the time-proven standards of managing an educational facility
receiving training scripts for classes and detailed educational materials for students
templates of documents and marketing materials
access to an extensive CRM system that facilitates the handling of entries, payments, and communication with clients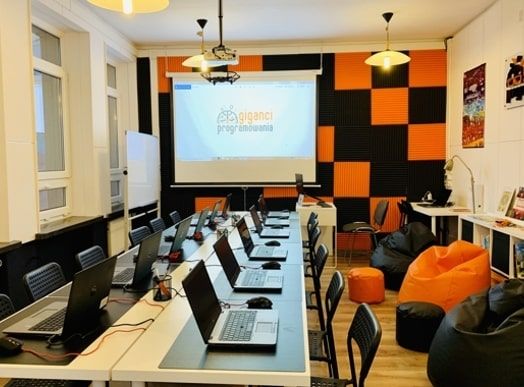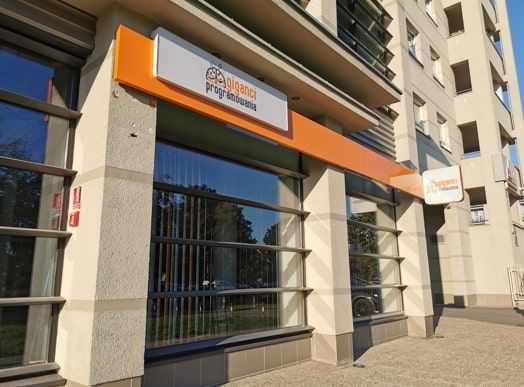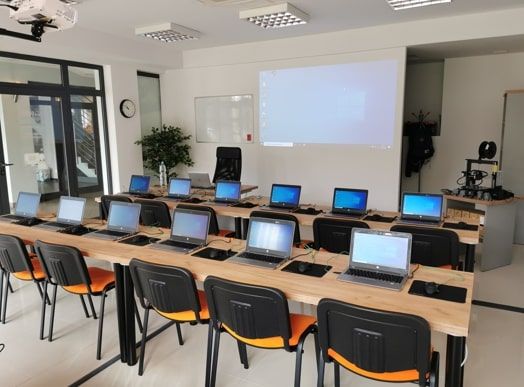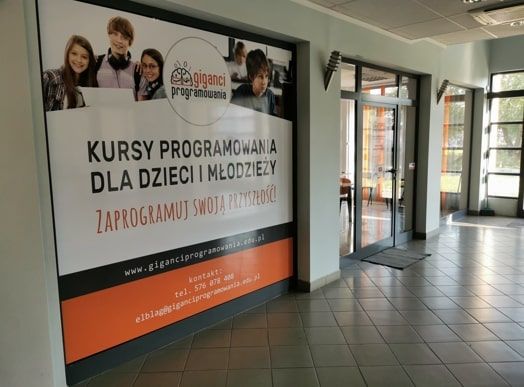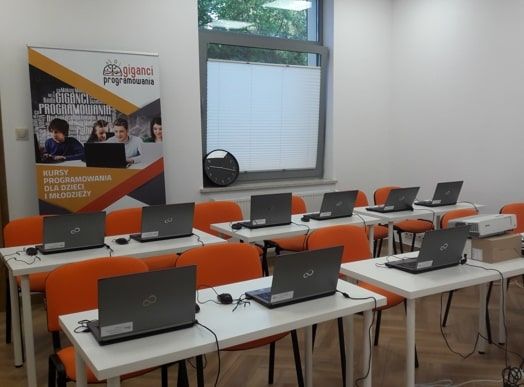 Starting investments from:

$8,400

Company type:

Education center

Year company was founded:

2015

Number of countries :

4

Number of owned facilities:

63

Number of franchised facilities:

52
You need more information?
Send a request to get free consultation from the official representative of the company
Bartosz Jakubowski
Complete your request
Information provided: GIGANCI PROGRAMOWANIA SPÓŁKA Z
Interested? ASK QUESTIONS ABOUT THE FRANCHISE
Feedback
Ask a question about the franchise