FRANCHISE OF CODDY THE INTERNATIONAL PROGRAMMING SCHOOL FOR CHILDREN
FRANCHISE OF CODDY THE INTERNATIONAL PROGRAMMING SCHOOL FOR CHILDREN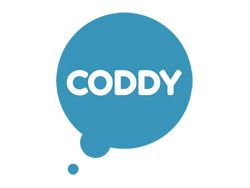 About CODDY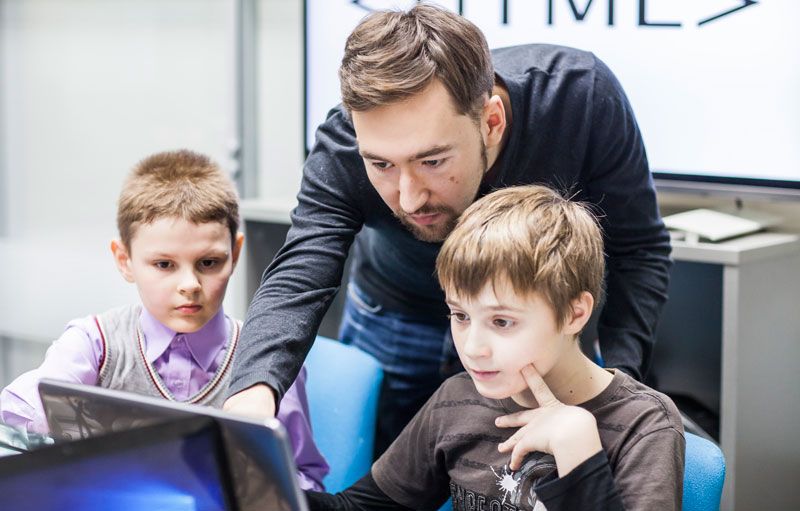 CODDY® is the online and offline International programming school for children and teenagers, where they learn coding and design. CODDY school has been promoting its educational mission since 2016 and is one of the leading IT schools for kids in the world.
CODDY mission is to make IT education accessible for children and teenagers around the world and help them have a bright future.
CODDY has received multiple international awards, it is accredited by Microsoft and is on the list of Roblox's official educators.
With CODDY's franchise you have opportunity to open your own school and join the leading team in IT education for children.
The business model of CODDY has been successfully proven in more than 180 cities and 23 countries around the world. Our schools are present in Europe(Germany, Cyprus, France and other countries), CIS (Armenia, Kazakhstan, Belarus, etc.), China, Turkey and the United States.
CODDY's brand and trademark is officially registered in more than 30 countries around the world.
CODDY is an innovator in the field of IT education, with over 90 courses developed for various levels of programs (from beginner to advanced) and for children of all ages (from 4 to 16 years old). The course programs are very popular,they are project-based, and cannot be found anywhere else in the world.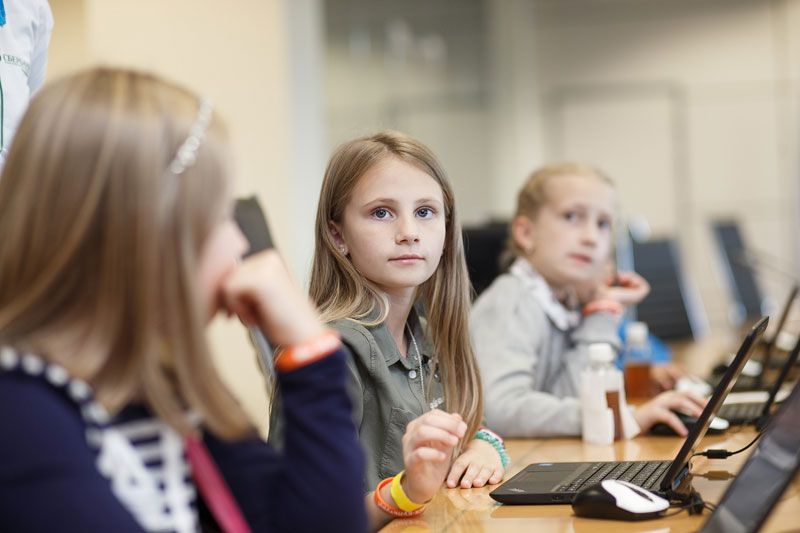 In our classes, the students learn:
How to develop games, make websites and applications, create cartoons;
How to become a master of public speaking and create and promote a video blog;
Come up with business ideas and develop entrepreneurial skills;
Improve computer literacy, learn about online security
and much more!
Request Free Info

CODDY is:
Courses for different interests and ages of children
You can choose the courses that you launch in your geographical area and the age of the audience you want to work with. It can be the basics of programming for the little ones, programming languages or complex design courses. It can be a creative direction for young designers or a way to learn about cybersecurity.
Unique no-analogue courses that are not found anywhere else!
Coddy is the first and the only school classified on the Harvard University educator map as an educational institution that teaches children and teenagers the world-famous Harvard CS50 computer course.
Coddy has a range of unique courses, as well as educational programs developed with the support of Google, in partnership with Acer and Wacom.
Attractive methodical materials
Our teaching materials are designed specifically to teach your teacher, how to teach every course from scratch. A detailed description of each lesson and tips for working with children will help your teachers make classes interesting and exciting!
High level of client service
Our model has been launched in different countries and we know how to make the client satisfied and happy, regardless of where he is and how he interacts with us, offline or online. We care about our clients and we have developed an entire system of service standards to maintain the high quality of our services. We will provide these materials to you as well.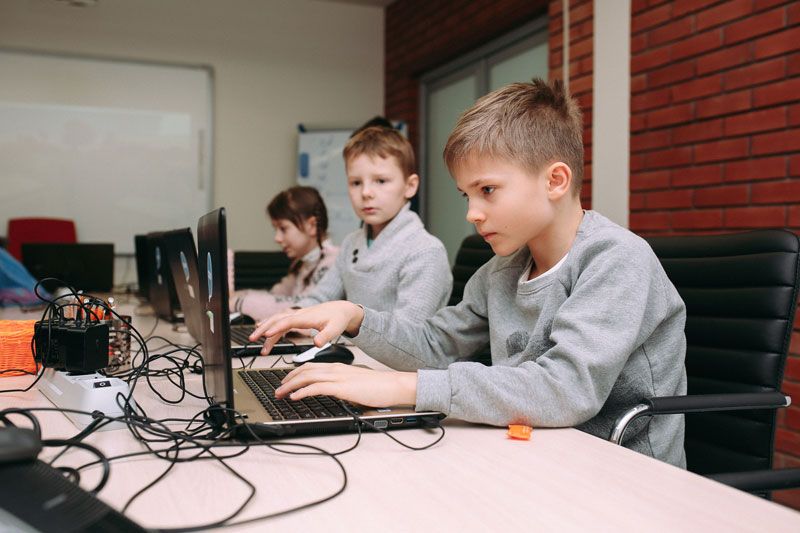 Flexible learning formats
At Coddy, there are different learning formats to choose from, that are equally effectively:
offline groups - held in modern offices of our partners, such as at IT companies, so that our students immerse into the atmosphere of the tech business;
online both in groups and individually, 1:1 with a teacher and even according to an individual program;
online intensives - weekly courses that give children an opportunity to see fast results in practice in the form of a short-term period.
LOCATION REQUIREMENTS
At CODDY, classes are held mainly at the offices of our partner tech companies. The venue itself should resemble a co-working space, and the atmosphere as close to IT as possible. In terms of interior design, if possible, it should have a modern vibe.
One of CODDY's main tasks is to immerse kids in the tech world.
LOCATION
Option 1 - On premises
Option 2 - At offices of tech companies
Option 3 - In co-working spaces
Option 4 - In children/community centers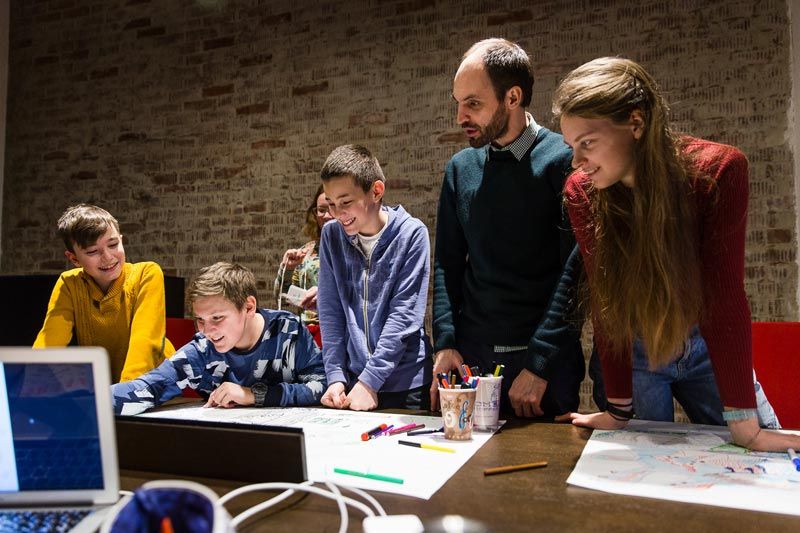 FRANCHISE OFFER
Both the franchise investment and revenue depend on the population size of the area you are interested in:
| Amount of population | Lump Sum | Subscription for monthly course fee | Number of course |
| --- | --- | --- | --- |
| up to 50 thousand people | $1 875,00 | $134,00 | 4 |
| up to 100 thousand people | $3 125,00 | $134,00 | 4 |
| from 100 to 200 thousand people | $3 959,00 | $142,00 | 4 |
| from 200 to 500 thousand people | $5 000,00 | $150,00 | 4 |
| from 500 to 1 million people | $9 375,00 | $225,00 | 6 |
| from 1 to 2 million people | $13 542,00 | $300,00 | 8 |
| over 2 million people | $19 792,00 | $300,00 | 8 |
How much does the CODDY franchise cost?
CODDY has a franchise fee ranges from $1,875, with a total initial investment from $5,000.
Initial investments: starts from $5,000
Marketing expenses – from $800 per month
Teachers wage – $20 per class
Sales manager salary – $500-100 per month
Rent – $850$ per month
CRM – $25 per month user
Buying equipment (computer, projector) – from $5000
Buying furniture and renovation of the premises – from $4000
Monthly course fees – $134-300 per month
Payback period: 11-12 months
Average turnover per month: $2,500-3,000
Royalty: none
Franchise fees: from $1,875 to $19,792, depending on the population of the city in which the business is planned to be launched
Other current payments: none
Request Free Info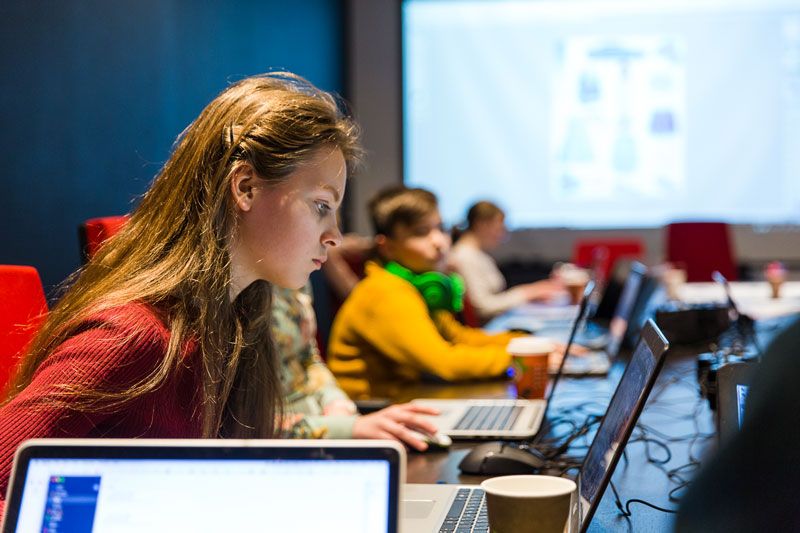 REQUIREMENTS TO BUY FRANCHISE
Our ideal partner:
focus on results;
is not afraid and ready to make a decision;
is ready to take responsibility for doing business, developing and exploring new areas;
appreciates knowledge and seeks to share it with children.
Entrepreneurial or managerial experience is a plus.
FRANCHISE ADVANTAGES
Freedom of decision making. You are independent and can freely determine the pricing and development path of your business.
No royalty. We do not charge you a percentage of your profits and we do not impose penalties if you are not in a hurry to launch the business. You pay only for teaching materials, which we constantly update and improve.
Great practical experience. We are not one of those who sell a pig in a poke. The head office successfully manages more than 10 of its own offline schools and provides online education around the world. Our annual revenue is over $1 million.
Help and support. Your personal business mentor will tell you how to start your business, and in your personal account you will find a lot of useful materials for starting and following up.
Up-to-date and practical courses. Our program directors are constantly learning and collaborating with international IT companies, so our courses are as practical as possible, constantly updated and only contain relevant knowledge.
Your clients will stay with you for a long time. Our programs are designed for long-term periods from 1 to 5 years. Thanks to our modular system, children can always choose for themselves any course they are interested in, regardless of how their interest changes with their age.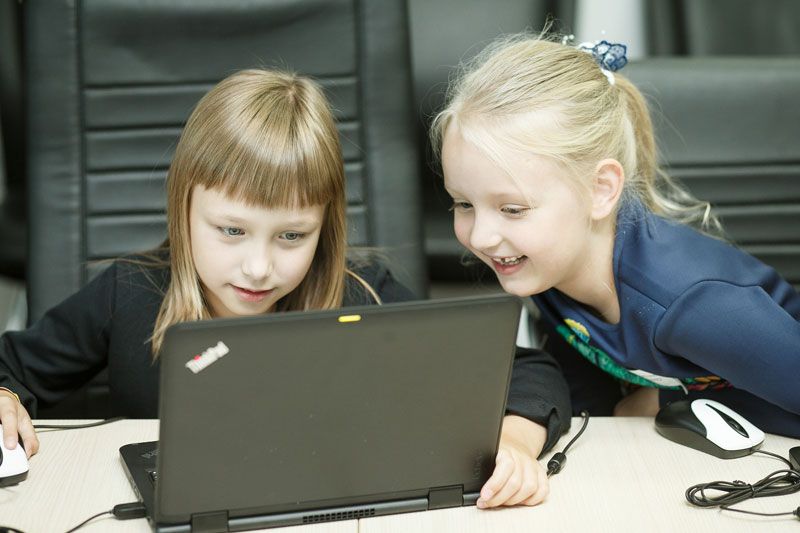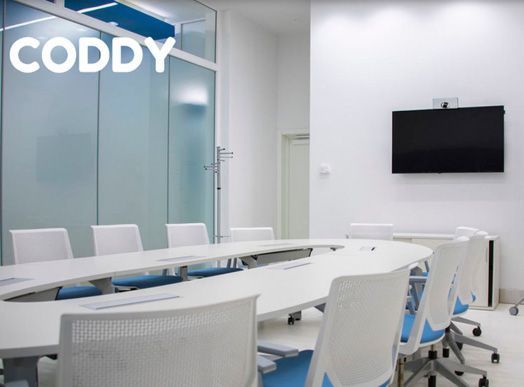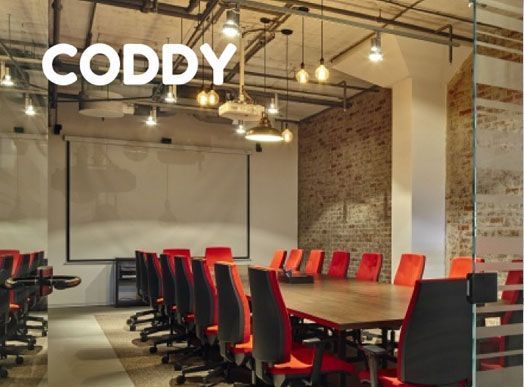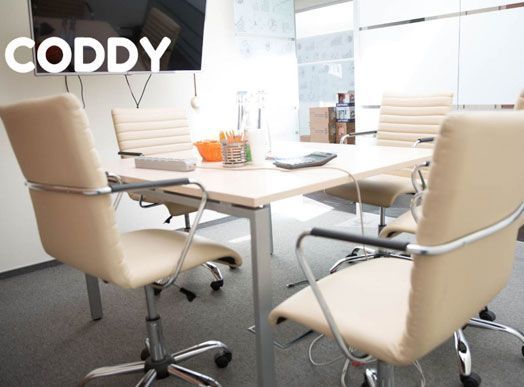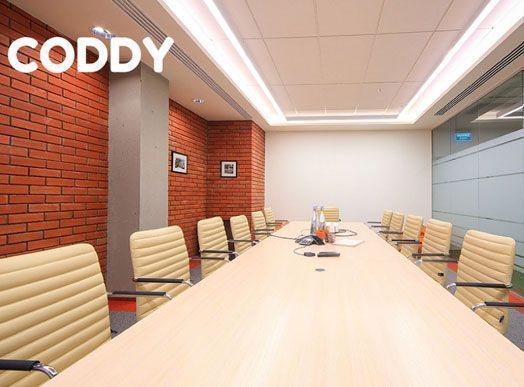 Starting investments from:

$5,000

Company type:

Education center

The year of company was established

2016

The year of launching franchise

2018

Number of country members

23

Number of city members

180

Financing assistance

Available

Training

Provided

Home-based

Yes
You need more information?
Send a request to get free consultation from the official representative of the company
Selendeeva Oxana
CODDY Founder
Complete your request
Information provided: Individual entrepreneur Selendeeva Oksana Nikolaevna
Interested? ASK QUESTIONS ABOUT THE FRANCHISE
Oxana Selendeeva
CODDY Founder
Feedback
Ask a question about the franchise