ROBBO CLUB international network of children's programming and robotics clubs
ROBBO CLUB international network of children's programming and robotics clubs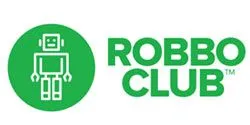 Description of Franchise Robotics Robboclub
ROBBO CLUB is an international network of educational centers for children from 5 to 15 years old, where they study:
open-source programming, open-source programming, nocode programming, Python, Game Development, App Development.;
robotics, VR, Internet of Things technologies, creation of own devices;
3D modeling and 3D printing.
More than 150 clubs in 27 countries
ROBBO - the multi-discipline training center for kids, won the EdTech Breakthrough Awards in the category of the Next-Gen Schools Solution of the Year, in 2021.
Fukuoka StartUp Cup Award (arranged by the Government of Japan)
Double winner of Google RISE Awards (Roots in Science and Engineering)
«FINLANDING» business contest winners (arranged by the Government of Finland)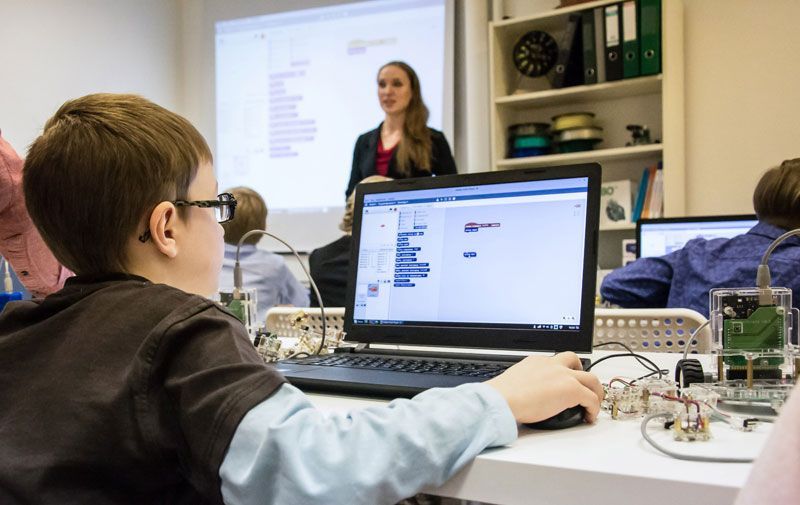 ROBBO CLUB mission is to prepare children for a high-paid creative IT profession of the future, where every monotonous work will be carried out by robots.
Students obtain skills and knowledges, that help them to become:
Robot programmer.
Robot service engineer.
Robot Developer, Robot Designer.
IT developer.
Industrial 3D architect.
Metaverse Designer, VR/AI specialist.
Technology Entrepreneur.
Key message for parents of our students:
Give a child - take the young engineer!
Exceptional features of the Company and the Franchise:
A detailed curriculum for a period of 7 years, which is constantly updated by our methodological and author team.
Own production - robots, smart home systems and the Internet of things, kits for robots assembling, 3D printers, quadcopters and neuro helmets.
All season business model with regular classes during the school year and additional programs during the holidays.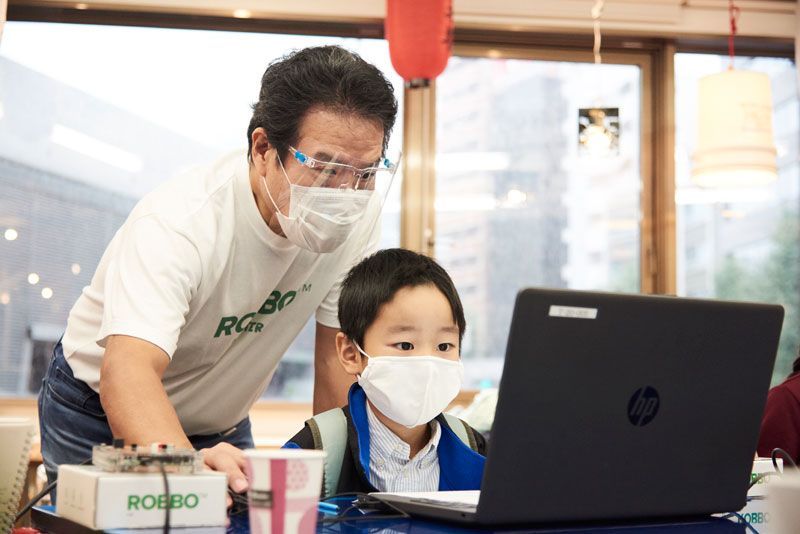 ROBBO CLUB franchise advantages
Year-round contant income. ROBBO CLUB has an all season business model - during the academic year you conduct regular classes, during the holidays - workshops and Summer Camps;
High LTV (lifetime value) of clients. ROBBO CLUB has a step-by-step curriculum for a period of 7 years for children from 5 years old, and 5 years for children over 8 years old.
No software subscription fees. ROBBO CLUB teaching materials are based on the open-source software.
High quality teaching methods. ROBBO CLUB helps to select and train teachers, provides hardware and software support.
No business or teaching background needed. Our franchisees are provided with:
Personal assistant and start-up manager, who helps you to manage the process of starting a new business;
Approbated marketing strategy from ROBBO specialists in the first months after you started the business,
High durability of ROBBO equipment and technical support of your employees.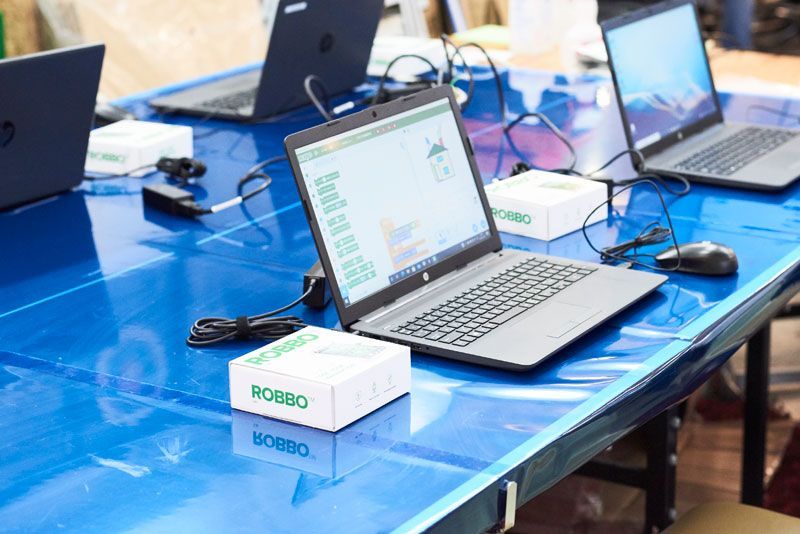 Franchise offer
Franchise fee 13 500 USD
Total investments start from 35,000 USD (including Franchise fee)
Royalties 390 USD per month, 2 months of royalty-free period
Request Free Info

Business model
You will earn by selling subscriptions for regular training at the club, as well as by selling workshops and Summer Camp programs.
100 students - is the average students quantity in a club with one class.
80% of our students transfer to the next academic year with ROBBO CLUB.
40% - is ROBBO Club' profitability rate.
3 months spends our franchisee to get to a break-even point.
12-18 months is an average payback period.
How much does Robboclub franchise cost?
Terms of purchasing an online school franchise:
Initial investments: $35000
Franchise fee: $13 500
ROBBO equipment and computers 10 pscs: $12500
Premises rental: $2000–$6000 (Depends on country rental conditions)
Advertising Campaign on start: $2000–$4000 (Depends on location's possible advertising channels and market volume in your location)
Classroom interior design, TV, and furniture (tables, chairs, sofa, reception zone, etc.): $2000-$4000
Payback period: 12-18 months
Average turnover per month:$8000-$11 000
Royalty:$390 per 100 students
Franchise fee:$13500
Total investment: $32000-$40000

Our partners receive the following:
Working under the international robotics brand
Brandbook and description of corporate workstandards
Unified business accounting and management systems access (CRM system)
Personal start up manager for 3 months & regular supervising support
Support in location analysis and classroom design
Teachers hiring and training support
Personal website and customer relations management system
Approbated marketing strategy and Marketing specialist support for 2 months
Access to detailed and regularly updating curriculum and methodology for 5-15 years old students
Methodological, technical and software support on regular base.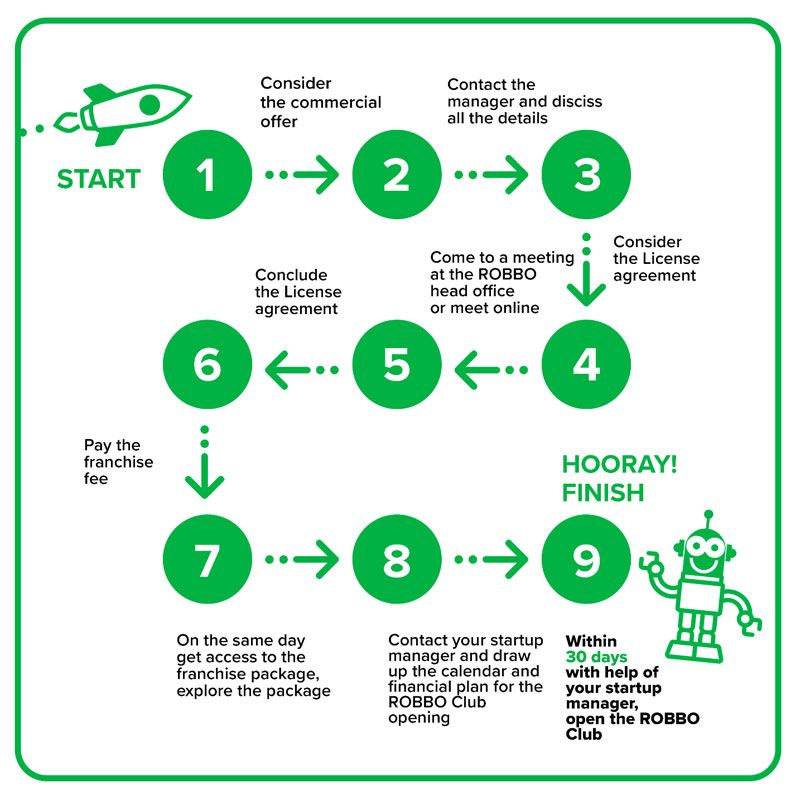 Request Free Info

Success Story
Requirements for buying the franchise
Citizenship or Residence permit
Legal entity or Individual Entrepreneur status
Funds for investments
Requirements for the room and location
from 60 to 100 sq.m.
Reception area and waiting area for parents from 15-20 sq.m.,
Training classes of 30 sq.m.,
Utility rooms from 10 sq.m.

At the moment we can not connect you to the representative of this franchise.

Find other similar franchises in our catalog!
You need more information?
Send a request to get free consultation from the official representative of the company
Maria Hakkarainen
Complete your request
The information is provided from public sources on the Internet
Ask a question about the franchise