TOP 10 Cleaning Franchise Business Opportunities in Australia in 2023
Update: 05.11.2021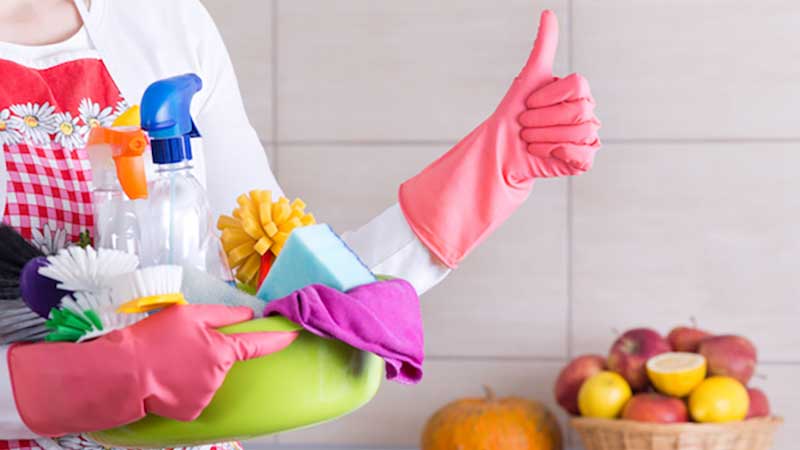 Cleaning franchises are forecasted to be among the most successful investments of 2022 in Australia. Regardless of some changes related to new cleaning demands which the industry is experiencing now, the strongest brands are still remaining at the top. We can only spot a minor rotation in the rating of the market leaders for the last year.
Looking for the best cleaning franchises in Australia? Discover top opportunities on the list below. It includes the brands which have already launched dozens of units and gained perfect reputation within the industry. The franchisors are ready to share their unique ideas and concepts, trainings and assistance at all stages of doing the business with their franchise partners. Some of the cleaning franchises offer low initial investments, the others no royalties. You can find the businesses which provide residential and commercial services, upholstery cleaning franchise chains, car cleaning companies and others on our list of popular cleaning franchise opportunities in Australia.
Here is TOP 10 Cleaning Franchise Opportunities in Australia:
Ovenu
Founded in: 1994
Franchising since: 1999
Franchise units: 30
Franchise Fee: 25,170 AUD
Initial investment: 47,110 - 61,032 AUD
Royalty Fees: 415 AUD/month
Ovenu is Australia's premium oven cleaning and detailing business opportunity that offers world-class customer service to homes around Australia. The international brand has a global presence across social media channels and also invests in external marketing platforms to provide a wide range of coverage and exposure for the brand. All of the Franchise territories that the company offers include exclusive access to use the Ovenu brand in a territory of between 35,000 – 40,000 homes.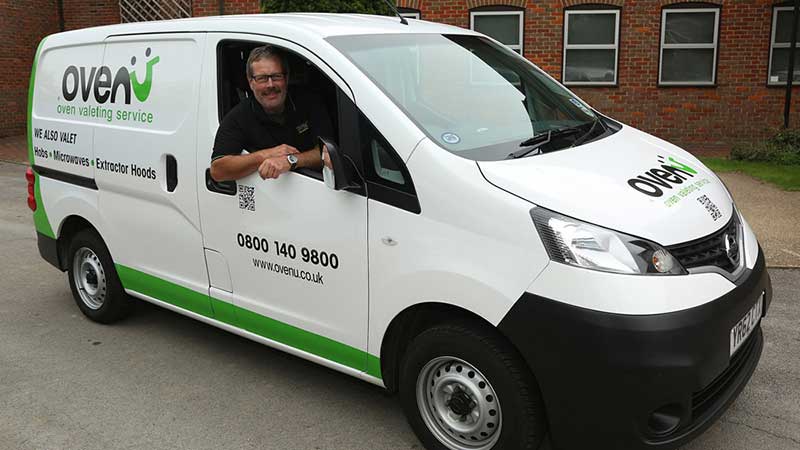 ---
V.I.P. Home Services - Cleaning, Lawn & Garden
Founded in: 1972
Franchising since: 1979
Franchise units: 1100+
Franchise Fee: 3,230 AUD
Initial investment: 14,045 - 63,200 AUD
Royalty Fees: 7%
V.I.P. Home Services proudly offers Home Cleaning, Office Cleaning, Lawn Mowing & Gardening Maintenance nationwide. V.I.P. was the first company to introduce franchising to the lawn and garden maintenance industry. At the company there are NO lead generation fees and NO commissions on profit, just an award-winning system with a solid support structure, helping franchisees every step of the way.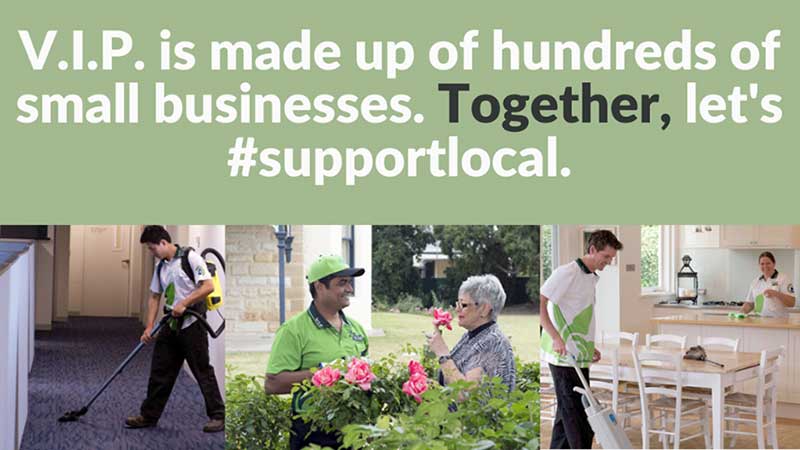 ---
Urban Clean
Founded in: 2009
Franchising since: 2014
Franchise units: 100+
Initial investment: 26,345 - 168,600 AUD
Royalty Fees: N/A
Urban Clean is a commercial cleaning company committed to providing outstanding commercial cleaning services across Australia, including Brisbane, Melbourne, Adelaide, Canberra and Sydney. Their unique cleaning and marketing methodology that is focused on client needs has allowed Urban Clean to become a National Brand. The company does not have a royalty fee but franchisees pay a percentage out of everything their customers pay them. This is payable only when the partners receive funds from their customers.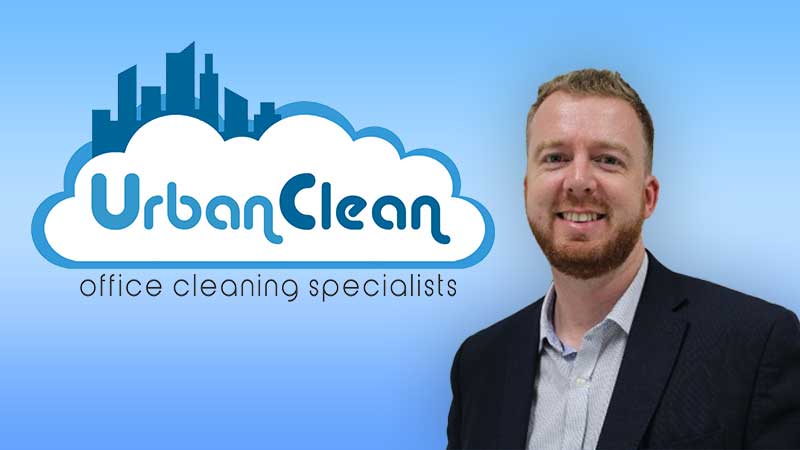 ---
Jani-King
Founded in: 1969
Franchising since: 1974
Franchise units: 9000+
Initial investment: 17,990 - 306,420 AUD
Royalty Fees: 10%
Jani-King is the world's largest commercial cleaning franchise with over 900 franchisees already operating in Australia and New Zealand. Franchise owners will benefit from brand power, proven business systems, new account offerings, equipment and uniform programs, advertising, insurance, technology, operations support and administrative aid. The company offers two commercial cleaning franchise opportunities: Unit Franchise and Master Franchise.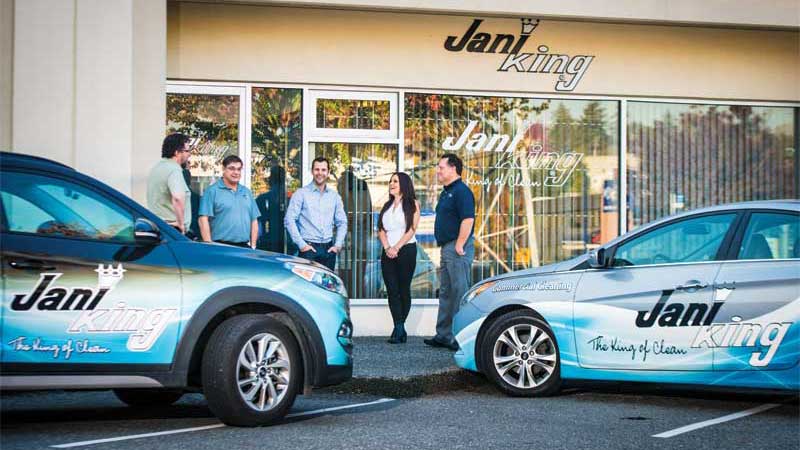 ---
Swimart
Founded in: 1983
Franchising since: 1984
Franchise units: 76
Initial investment: 252,760 - 351,050 Australian dollars
Established in 1983, Swimart is a fully-owned subsidiary of ASX-listed Waterco Ltd (ASX: WAT). Swimart Australia offers a wide range of products and services for the best swimming pool experience. The company technicians provide a range of essential maintenance services from a full vacuum to water balancing and equipment checks, to ensure customers' pools remain in tip top condition. Swimart franchisees enjoy direct access to this industry expertise, knowledge and skill and also benefit from Waterco's huge buying power with all major industry suppliers.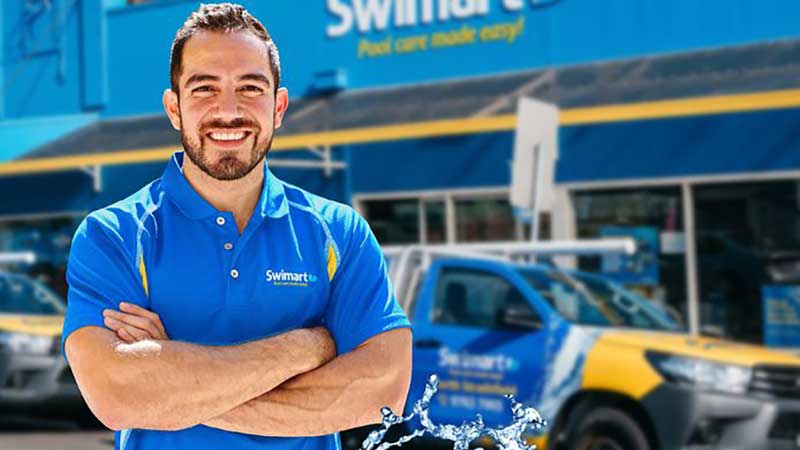 ---
Keen to Clean
Founded in: 2003
Franchising since: 2008
Initial investment: 18,955 - 91,240 AUD
Keen to Clean is a national and international cleaning service who provides residential and commercial properties alike. The Keen to Clean Group offers potential franchise owners a number of different investment levels to start their franchise. These packages are designed to suit the type of work franchisees wish to do personally, whether they wish to employ contractors or work by yourself and also the level of investment they are comfortable to make and their future income expectations.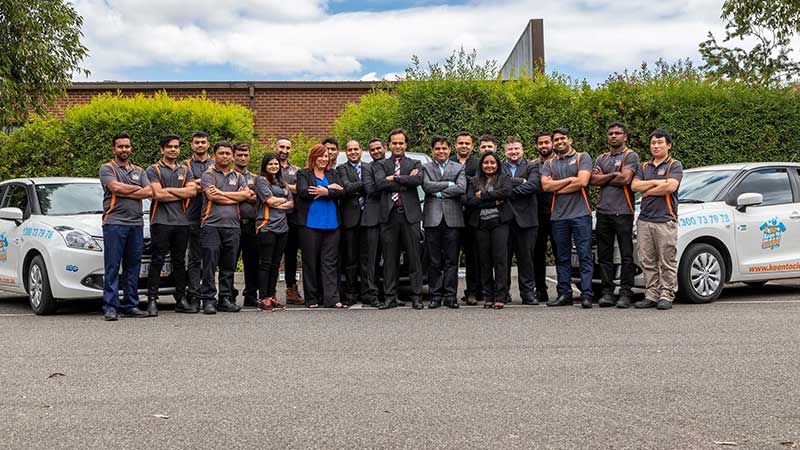 ---
Pro Cleaning Group
Founded in: 2010
Franchising since: 2016
Franchise units: 7
Initial investment: 14,040 - 28,075 AUD
Royalties: 23.5%
Pro Cleaning Group offers commercials and office cleaning services that include a diverse range of industries including Show rooms, Medical centres, General office, Colleges, Warehousing, Gyms. All Pro Cleaning Home cleaners use green-rated chemicals, biodegradable products, and cleaning products that meet Good Environmental Choice Australia standards are used where possible, along with energy-efficient machinery. The company also aims to minimise water and power consumption through the use of state-of-the-art equipment and cleaning methods.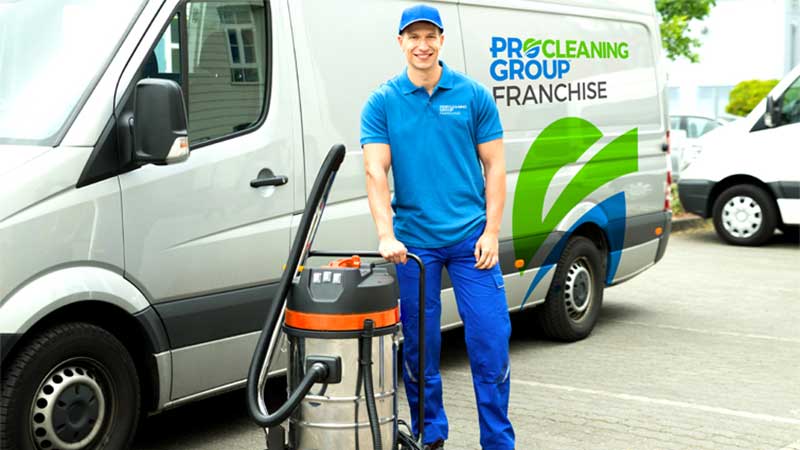 ---
Jim's Cleaning Group
Founded in: 1989
Franchising since: 1994
Franchise units: 700+
Initial investment: From 42,110 AUD
Royalty Fees: 940 AUD
Jim's Cleaning Group Servicing all of Australia & New Zealand and their services include General Residential and Commercial Cleaning, Carpet Cleaning, Car Detailing, Windows & Pressure Cleaning, Blind Cleaning & Repairs. Unlike other franchise models, the company doesn't just give out opportunities to anyone who 'wants in'. The company ensures that all of their franchisees are good, hard-working people with integrity and a drive to succeed.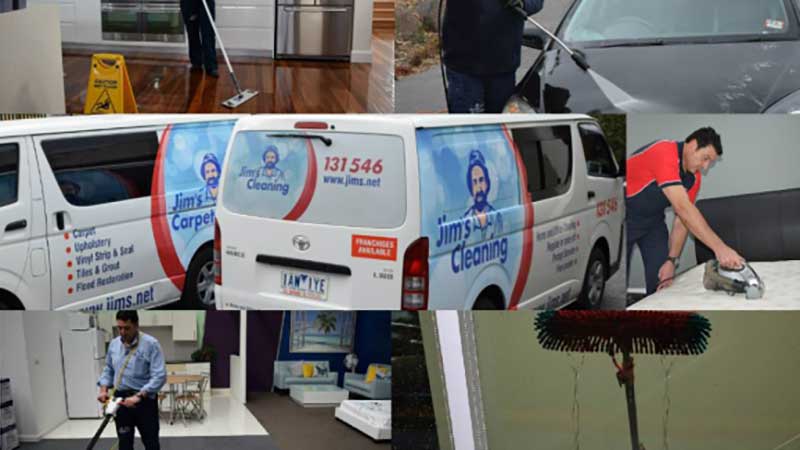 ---
Bebrite
Founded in: 1994
Franchising since: 1995
Franchise units: 200+
Initial investment: 37,260 Australian dollars
Bebrite is one of Australia's most successful home cleaning services and franchising company's, wholly Australian owned and managed for over 20+ years. The purchase price includes all the training and know-how franchise owners will require plus leads in the area of their choosing, as well as cleaning materials, stock and all the tools needed to succeed in their new business. Bebrite franchisees enjoy one of the fairest, most affordable franchise systems in the industry.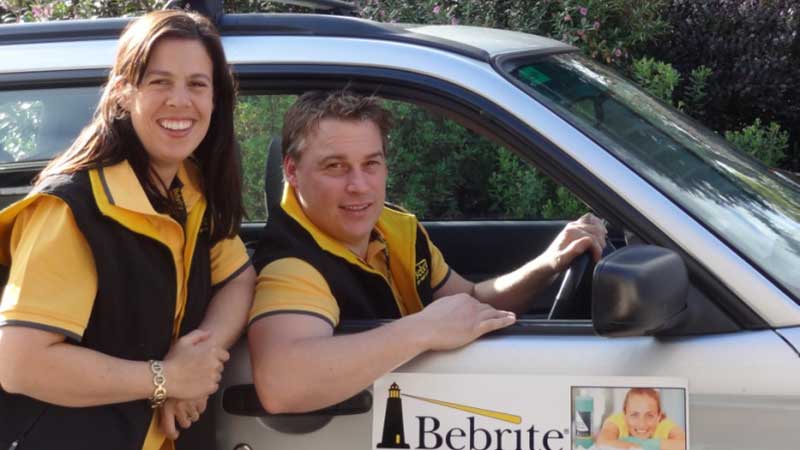 ---
Chem-Dry Australia
Founded in: 1977
Franchising since: 1978
Franchise units: 3577
Initial investment: 94,970 - 268,860 AUD
Royalty Fees: 575 AUD
Chem-Dry is a carpet cleaning and upholstery cleaning franchise chain with over 3,500 franchises worldwide and over 35 years' experience making people's homes cleaner and healthier/ The company has locations throughout Australia and is ready to serve residential or commercial cleaning needs. Chem-Dry franchise owners have the flexibility to operate a single van when starting a cleaning business or expand their single territory into a carpet cleaning empire.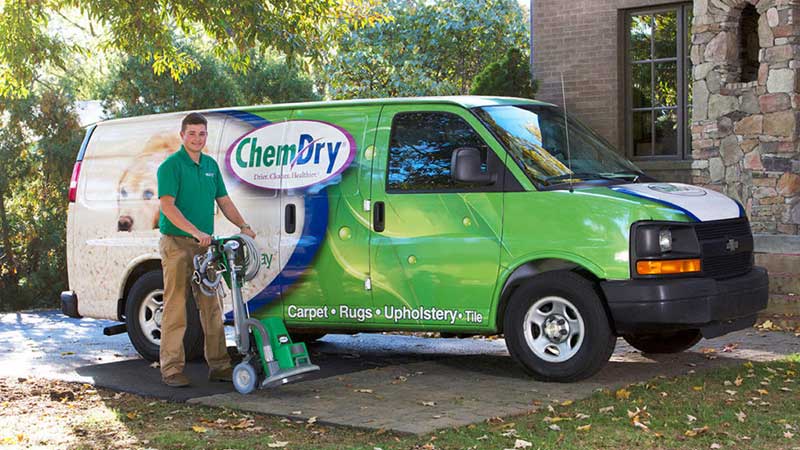 ---
Conclusion
To summarize, we can say any of the listed above сleaning franchises is worth buying. But there is a lot to consider while choosing the best one for you. Pay attention to the reputation of the brand, what training and support are offered, check if the other franchisees are successful. But the main thing you need to do is to align your budget with investment requirements of the brand. In order to ease the challenge, we have made the comparison flowchart of the best сleaning franchises in Australia for you. It shows the minimum estimated initial investment and initial franchise fee of each brand. By using it, you can figure out the difference in financial requirements for each franchise, and decide which one fits you the most.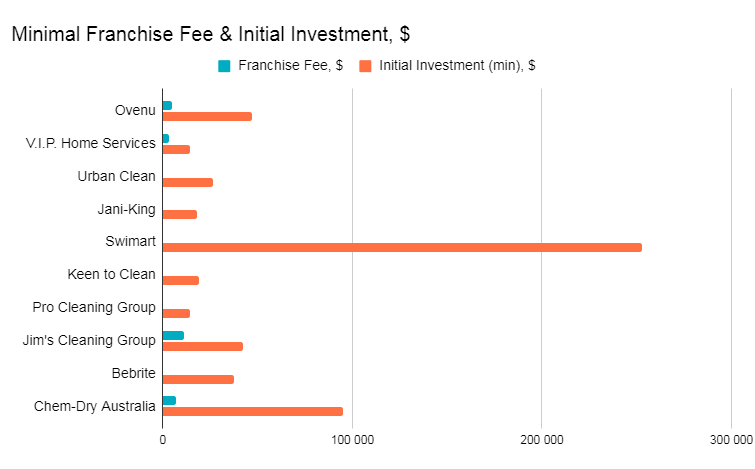 View all cleaning franchises
Want to advertise your franchise with us and successfully boost your business?
Please send us your request and we will get back to you shortly!
DIDN'T FIND WHAT YOU WANT?
ASK THE EXPERTS