Top 10 Food Franchise Business Opportunities in Australia in 2023
Update: 12.11.2021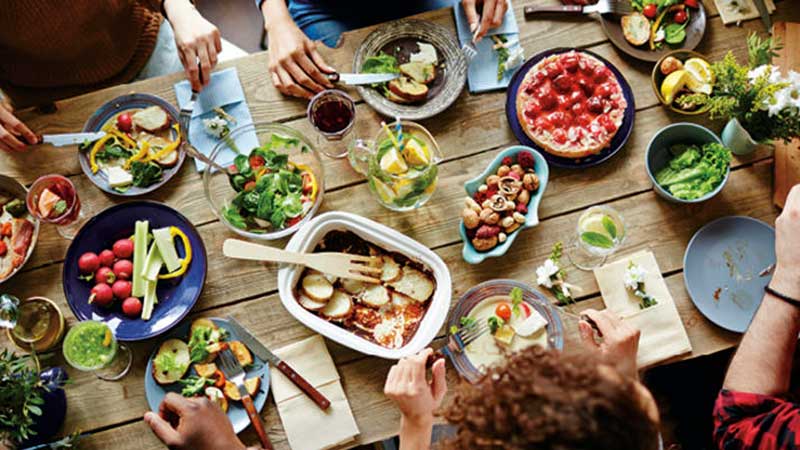 The revenue of the food market is expected to go on growing in Australia 2022. Tough competition is constantly changing the rating of Food Franchise Businesses. However, in general the list of top brands is the same in terms of companies. It means that the best food franchises retain their stability and success on the Australian market.
Food franchise market is one of the most competitive. It means that the owner of the business should put a lot of effort, skills and knowledge to win the competition. However, there is always a constant demand for new food franchise concepts which creates the best opportunities for new businesses. Nevertheless, if you are a newbie who is looking for the best food franchise in Australia to own, pick up the one with famous brand name, several years of experience on the market, and some successfully operating franchise units. Our list of top 10 food franchises in 2022 includes only proven concepts, and the franchisors are ready to help their partners in order to make a mutual profit. Make the right choice here!
Here is TOP 10 Food Franchise Opportunities in Australia:
Naked Foods
Founded in: 2012
Franchising since: 2014
Franchise units: 21
Initial investment: $150,000 - $250,000
Naked Foods is Australia's destination for sustainable, organic bulk wholefoods with a focus on sustainability, health, wellbeing and zero waste shopping. Joining the Naked Foods team gives franchisees the great opportunity to own their own business - a proven business with a strong values, clear operations, flexible floor plans, national support, marketing and advertising, staff training, ongoing learning for their owners and their staff, store development assistance, design support; lease negotiations, construction guidance and much more.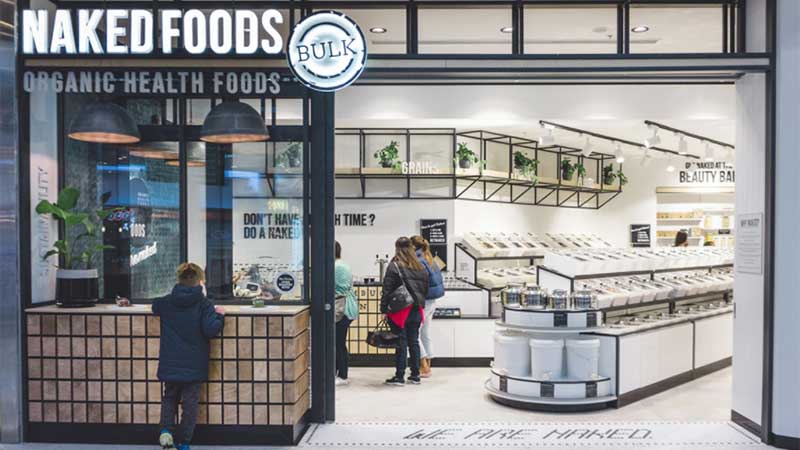 ---
Mad Mex
Founded in: 2007
Franchising since: 2009
Franchise units: 78
Initial investment: $250,000 - $550,000
Royalty Fees: 6%
Mad Mex is an Australian chain of fast-food restaurants based in Sydney, Australia that purveys Mexican cuisine with a mission to bring people the best healthy Mexican food experience possible. The company is looking for franchisees who are passionate about food and delivering exceptional customer experiences. Mad Mex provides franchisees a comprehensive six-week training course and support for the first two weeks of the restaurant's opening with the MAD TEAM, in addition to access to the brand's proven processes and operations manual, online training tools and materials.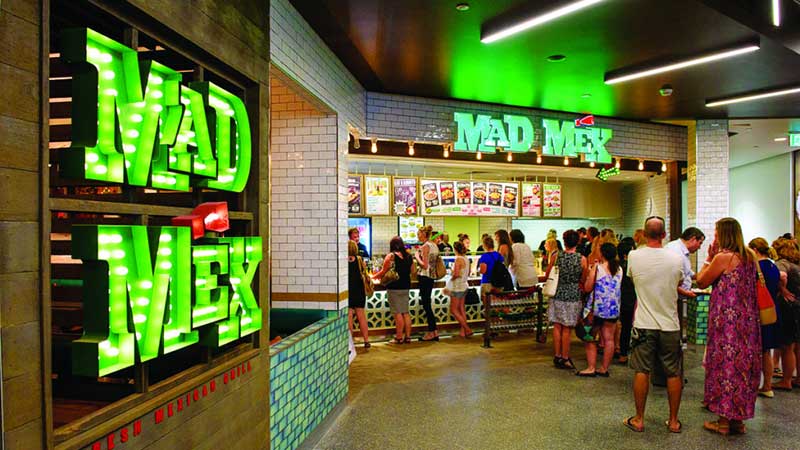 ---
Chicken Treat
Founded in: 1976
Franchising since: 1980
Franchise units: 10
Initial investment: From $300,000
Chicken Treat is the ultimate corner chicken store, famous for their generously sized meals of slow cooked rotisserie chicken, lightly spiced country-style fried chicken products, chicken rolls, burgers and wraps. Having first opened in WA back in 1976, Chicken Treat has become an iconic Australian chicken brand with a network of over 60 stores across Western Australia and Queensland, and growing. There is a protocol in place for how franchising agreement procedures are carried out which includes certain processes that must be followed and particular information that must be provided.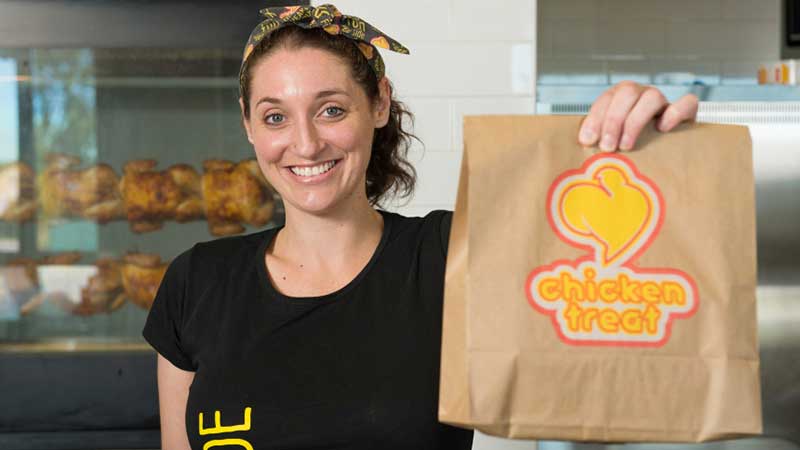 ---
Salsas
Founded in: 2004
Franchising since: 2008
Franchise units: 46
Initial investment: $430,000 - $650,000 + GST
Royalty Fees: 7%
Salsa's Fresh Mex Grill is an Australian chain of fast-food restaurants which specialises in fresh, flavoursome and fast Mexican food with no regrets. Salsas was acquired by Retail Zoo Pty Ltd (the holding company for Boost Juice and CIBO Espresso) and Janine and Jeff Allis in 2007 and started franchising in 2008. The company's energetic and personalised customer service enhances its reputation as Australia's Mexican food franchise leader. Salsas is looking for focused, persistent and determined candidates with a strong understanding of the term 'partnership'.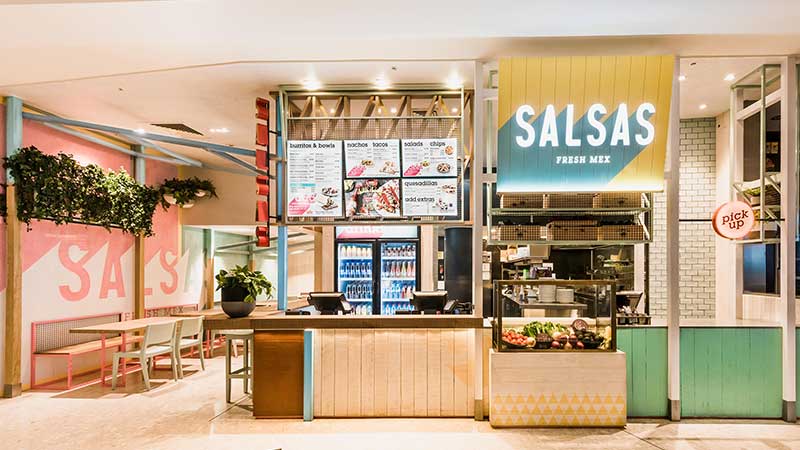 ---
Baker's Delight
Founded in: 1980
Franchising since: 1990
Franchise units: 700
Initial investment: $500,000 - $600,000
Royalty Fees: 7%
Established as a single bakery in Melbourne in 1980, Bakers Delight is now the largest Australian-owned bakery franchise, with more than 700 franchise units/locations across Australia, Canada, USA and New Zealand. Bakers Delight The company operates on a franchise model, meaning potential business owners can purchase a bakery from the franchisor or another franchisee. The new owners will then need to manage the business day to day.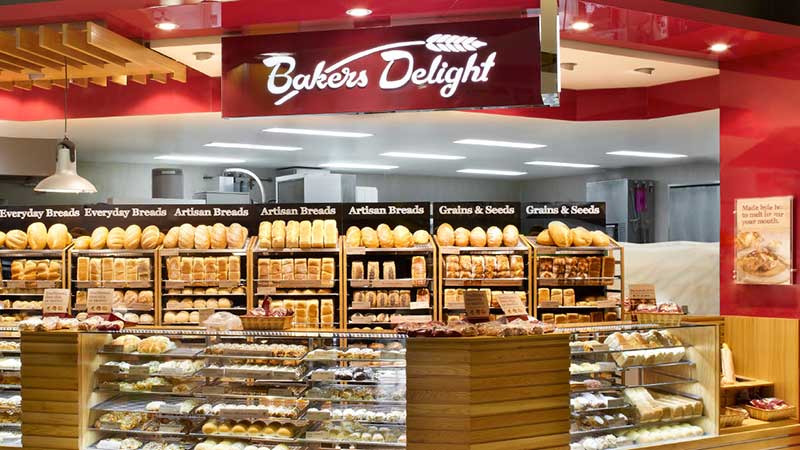 ---
Foodco
Founded in: 1989
Franchising since: 1991
Franchise units: 375+
Initial investment: From $250,000
Royalty Fees: Varies
The Foodco Group comprises of 378 franchise business retail outlets globally, trading through the Muffin Break bakery café franchise and Jamaica Blue café franchise. With over 30 years' experience, Foodco is one of the leading food and coffee franchises in Australia, establishing its name in the franchise industry with its hands-on training, superior marketing and operational support, and award-winning signature coffee.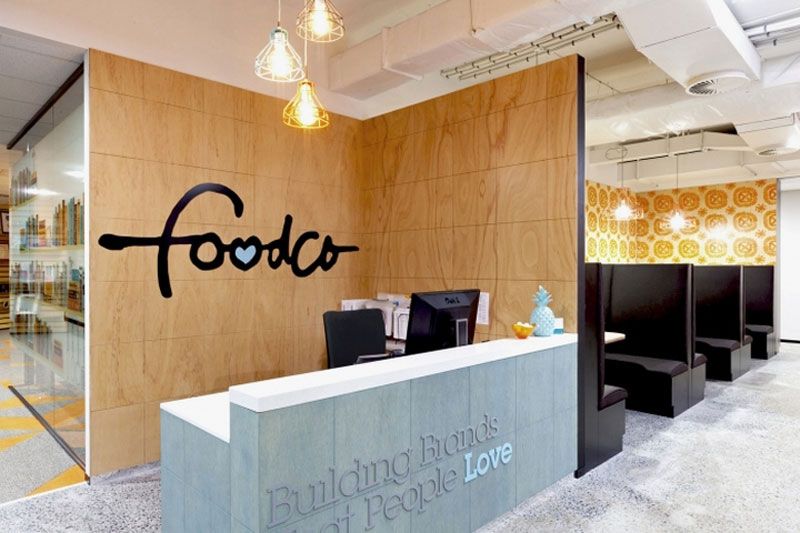 ---
Gelatissimo
Founded in: 2002
Franchising since: 2004
Franchise units: 40+
Initial investment: From $50,000
Royalties: $250 per week
Gelatissimo is an Italian-style, leading hand-crafted gelato franchise in Australia, outlets of which make authentic gelato fresh in store every day with over 45 flavours to choose from. Gelatissimo offers franchisees three styles of gelaterias (outlets): shopfront, kiosk and cafe. All gelaterias trade seven days a week and produce gelato fresh on premises daily. The company provides franchisees independence of operating their own business while being part of an established business system based on proven methods.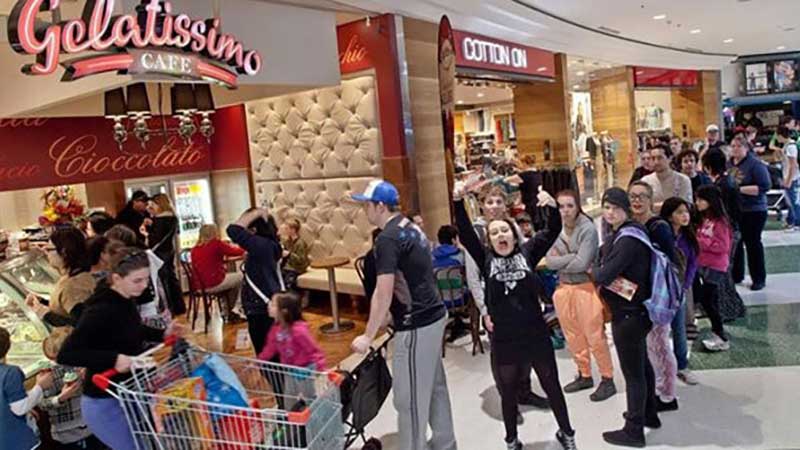 ---
Boost Juice
Founded in: 2000
Franchising since: 2000
Franchise units: 185+
Initial investment: $220,000 - $350,000 + GST
Royalty Fees: 8%
Boost Juice Bars is an Australian retail outlet that specialise in selling fruit juice and smoothies. About 70 percent of Boost Juice outlets are franchised. In case of a lack of necessary business experience in managing juice bars, a Boost franchise gives initial and ongoing support and training to help run the store. Franchise locations are limited, so franchisees will first need to consult the Boost Juice website to see if there is a franchise opportunity nearby that is appropriate for them.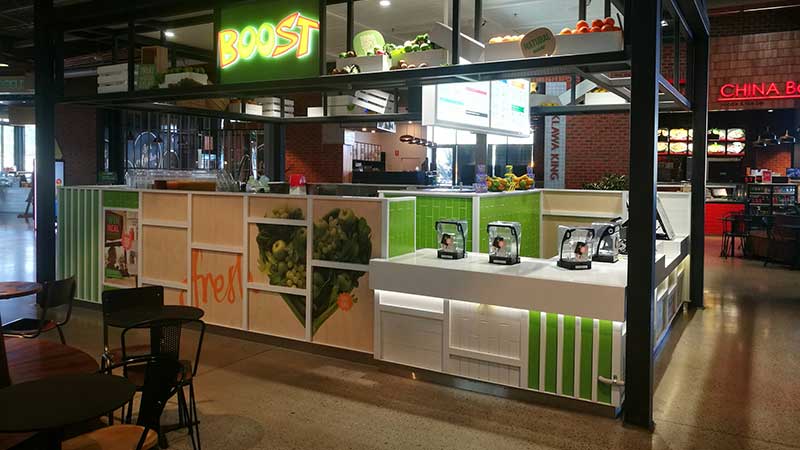 ---
Roll'd
Founded in: 2012
Franchising since: 2012
Franchise units: 85+
Initial investment: $400,000 - 500,000 + GST
Royalty Fees: 7%
Roll'd offers vietnamese street food bringing the flavours and customs of Vietnam to Australian audiences. The company was founded in 2012 and currently has a store network of over 85 stores with representation in all major Australian cities. In vision of Roll'd founders franchise systems are like a marriage – it is important that both parties (franchisor and franchisee) set expectations, communicate clearly and continually add value to each other. And, like any happy marriage, it should also involve enjoying lots of great food together!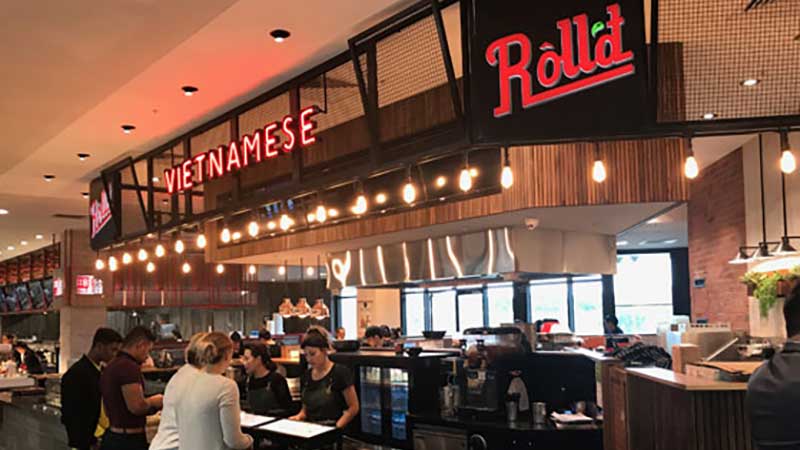 ---
Soul Origin
Founded in: 2011
Franchising since: 2014
Franchise units: 100+
Initial investment: $300,000 - $400,000 + GST
Royalty Fees: 9%
Soul Origin is currently one of the fastest growing QSR franchise brands in Australia with over 100+ stores in operation. The company has been producing and selling fresh nutritious food and specialty coffee since 2011 with a simple brand vision: Australians eating in a hurry won't have to compromise on quality. The franchising concept is simple. It is an innovative and efficient method of distributing goods and services.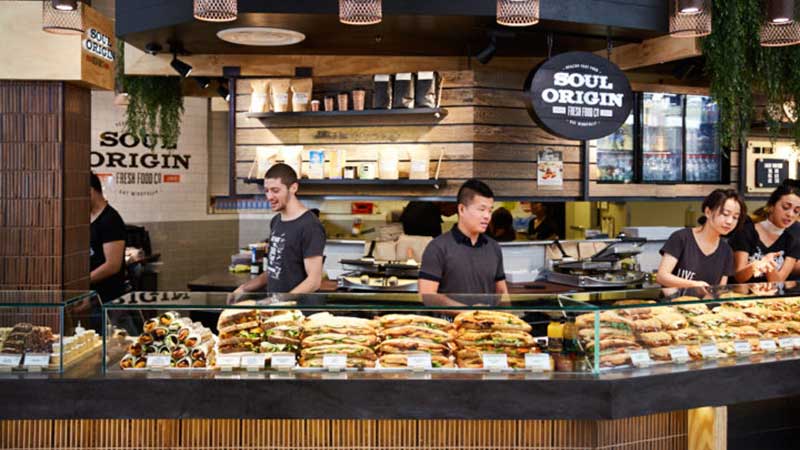 ---
Conclusion
To summarize, we can say any of the listed above food franchises is worth buying. But there is a lot to consider while choosing the best one for you. Pay attention to the reputation of the brand, what training and support are offered, check if the other franchisees are successful. But the main thing you need to do is to align your budget with investment requirements of the brand. In order to ease the challenge, we have made the comparison flowchart of the best food franchises in Australia for you. It shows the minimum estimated initial investment of each brand. By using it, you can figure out the difference in financial requirements for each franchise, and decide which one fits you the most.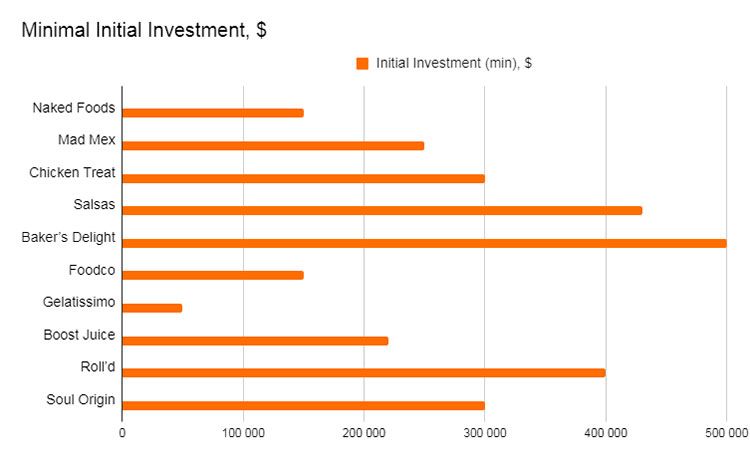 View all Food Franchises
Browse franchises by countries

USA

India

Canada

The UK

Indonesia

The Philippines

Australia

The UAE

Saudi Arabia

South Africa

Germany

Pakistan

Singapore

Malaysia
Other countries
Want to advertise your franchise with us and successfully boost your business?
Please send us your request and we will get back to you shortly!
DIDN'T FIND WHAT YOU WANT?
ASK THE EXPERTS