Franchise opportunities in the United Kingdom
Popular franchise directions in The United Kingdom
List of franchises for sale available in The United Kingdom
Attractiveness of the United Kingdom for the development of franchise business
Economy shows a small but steady growth rate of 0.3-0.4%. The most prominent spheres of business and economy include finance and banking, information technology, oil and gas, construction, manufacturing, wholesale and retail, transportation and logistics, education.
Being a highly-developed country where urban dwellers make up the majority. The most densely populated area is the south-east of the country. The largest cities are London (8.17 mln), Birmingham (1.13 mln), Liverpool (984,333), Leeds (784,800), Nottingham (729,977), Bristol (724,000), Sheffield (685,368), Glasgow (621,020), Manchester (545,500), Leicester (508,916), and Edinburgh (488,050).
Franchising is a dynamically developing branch of the British economy. The annual turnover of the franchise industry in the UK is £15.1 billion. Opportunities are really vast as over 900 franchisor brands and over 44,000 franchisee outlets are currently operating on the territory of the country. Another interesting fact is that 97% of these franchising units are profitable.
The franchising sector of the UK continues to mature and it now employs over 621,000 people and more than half of the businesses claim the annual turnover of more than £250,000.
The most popular business areas for franchising in the UK include food and drinks, home improvement, consulting, services. As the franchising market is well developed, franchise opportunities range from those requiring less than £15,000 of investments to those, which need over £75,000 to launch.
There are high investment business opportunities, as well as cheap franchises in the UK presented for review, the choice is yours.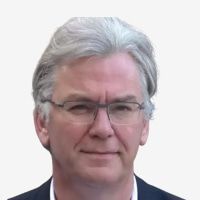 Felix de Wit
Official representative of Topfranchise in Europe
Indicators of Business Market in the United Kingdom
Capital: London

Currency: Pound sterling (£)

Education Index (2013): 0.860

Official languages: English

Per capita GDP (PPP): $42,514

Quality-of-life index (0-10): 7.01

Population: 65.64 mln

Total GDP (PPP): $2.79 trillion

Ease of Doing Business Ranking, Rank: 7

Gini: 31.6

Human Development Index (HDI): 0.909

Largest Cities: London, Birmingham, Liverpool, Leeds, Sheffield, Bristol
Franchising articles and ratings in The United Kingdom
Franchising news in The United Kingdom
DIDN'T FIND WHAT YOU WANT?
ASK THE EXPERTS