Edu3Dcation – 3D printing for children
Edu3Dcation – 3D printing for children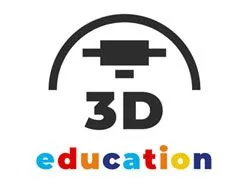 About the brand Edu3Dcation
Edu3Dcation is the only in the market company where children can learn about designing, printing, and scanning, all in 3D. More than 100 lesson scenarios developed to ensure at least 2-years course.
The Edu3dkacja company was established to conduct innovative education for children and teenagers in the field of 3D design, 3D printing and 3D scanning. As industry experts in these fields, we see a growing need to educate future generations of engineers.
Our imagination combined with the ability to design and 3D printing gives us unlimited possibilities, even today 3D printing is used, among others in medicine, automotive, aviation, archeology, construction, and this is just the beginning.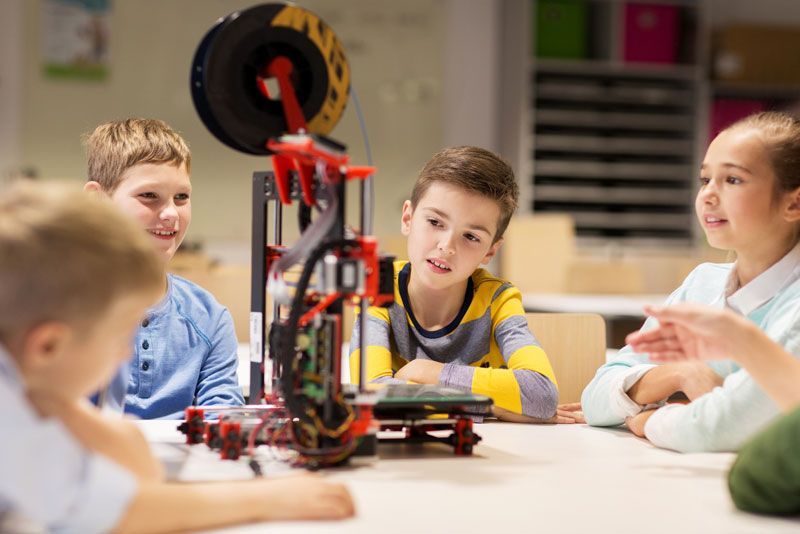 The owner of the company is Arkadiusz Markowski - a graduate of the Faculty of Mechatronics at the Warsaw University of Technology, who has been involved in 3D scanning and printing in industry for almost 10 years. "For over 10 years we have been observing a continuous increase in the popularity of robotics and programming classes for children, currently there are several dozen companies specializing in robotics / programming for children on each market."
Will it be the same with 3D design, printing and scanning? We already know that the answer to this question is YES. How do we know that?
First, from an industry in which a huge branch related to rapid prototyping is growing.
Secondly, from universities and high schools, where the first courses related to 3D printing are being developed.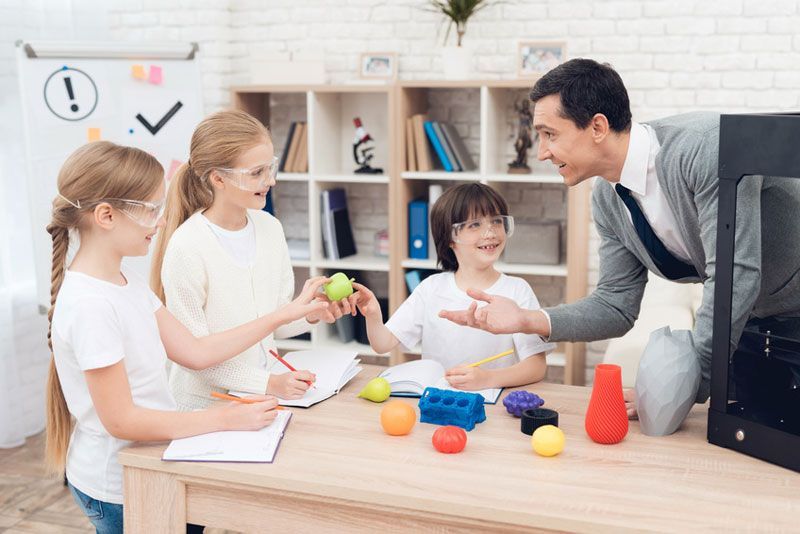 What exactly You can do with Edu3Dcation?
Cyclical course – developed curriculum for 3 years course. Once a week we meet with our participants for 75 minutes, during this time everyone carries out the project in accordance with the instructions. All projects are printed in 3D and handed out at the next class. Groups up to 12.
One-time classes – mostly for entire class (up to 30), where we present and teach 3D printing and designing based on the topics connected with some holidays: christmas tree, snowman, pumpkin…
One-time classes in kindergartens, specially developed scenarios for younger children, where new 3D technologies are presented
Training for the teachers in primary schools
Animations at outdoor events, birthdays
Shows/scientific demonstrations on camps for larger group (up to 200)
Request Free Info

Edu3Dcation Franchise Offer
Depends on the model of cooperation: master franchise or unit franchise and region. A detailed offer will be tailored to the needs and requirements of the interested company.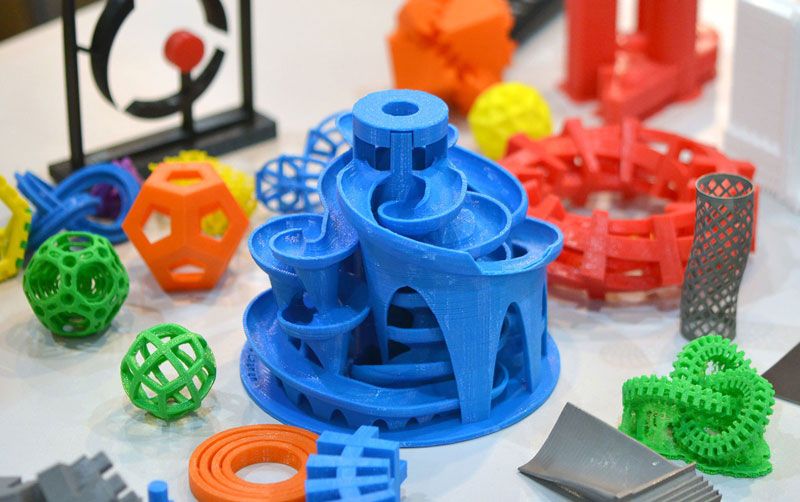 Size of stores
You don't need to have Your own office/training center. Our main idea is to be close to the children, it means that most of our classes are directly at schools or cultural places.
How much does Edu3Dcation franchise cost?
Initial investments: $8,000
At the beginning Franchisee needs to buy at least one 3D printer and 3D scanner, other investments depends on the model of cooperation (master franchise or unit franchise). More information after phone/e-mail contact.
Payback period: 3 months
Average turnover per month: unit franchise - $15,000, master franchise depends on the region.
Royalty: depends on model of cooperation, average 10%
Franchise fee: only initial investment + royalties
Include:
know-how, in details how to run the business
the use of the brand
package of more than 100 lesson scenarios
marketing materials
4 or more days of training
help with purchasing 3D printer, 3D scanner
Request Free Info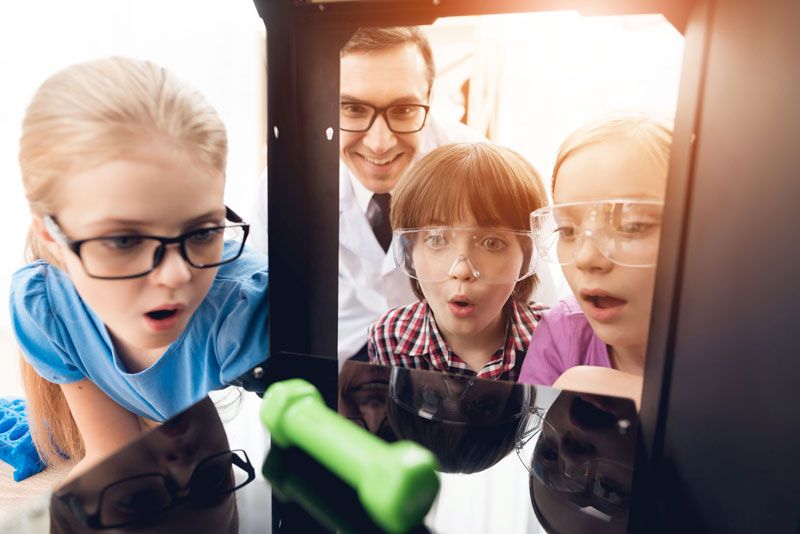 Additional information
We do not require knowledge in the field of 3D printing, 3D design and 3D scanning, it is our responsibility to pass the knowledge on to our partners.
Success story
Wojtek is a businessmen from Poland, he had no previous experience in the education aera, he trusted in our business plan and started cooperation with Edu3Dcation in July 2021. From September 2021, he started cyclical classes, after three months, about 400 children a week took part in his classes. In November, Wojtek expanded the franchise area for three more cities.
In December 2021, the "Laboratory of the future" program was launched in Polish primary schools, under which each primary school was equipped with a 3D printer. Wojtek, as an expert in this field, installed and trained teachers in over 20 schools. The period September-December 2021 ended with $ 70,000 profit, so their initial investment paid back several times.
Business Model
2 FRANCHISE MODELS:
Master franchise,
Unit franchise.
Master franchise earning ways:
own region, own classes: fees from course participants
initial license fees paid by the sub-franchisees,
monthly royalties from the facilities run by franchisees.
Unit franchise earning ways:
fees paid by participants of different kind of courses offered.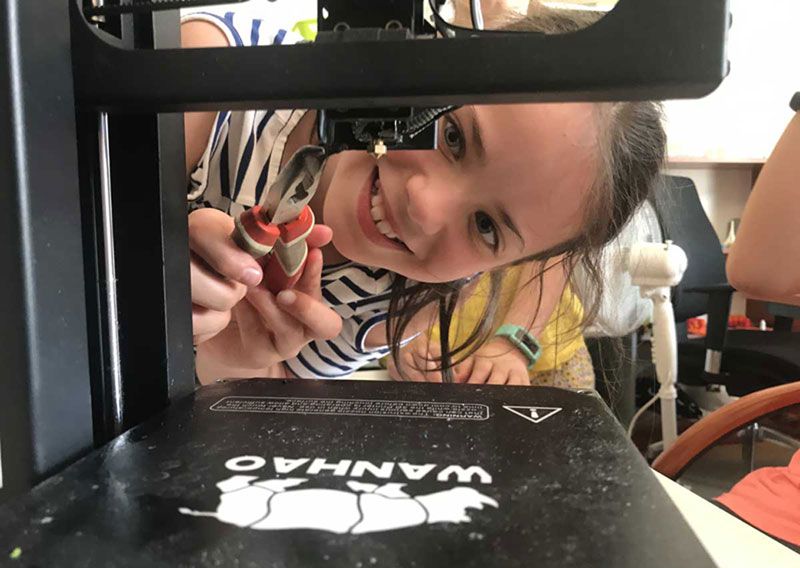 Requirements to buy franchise
running a business or willing to establish one,
highly developed communication skills,
ability to work with children,
good knowledge of the local education sector,
organizational and management skills,
providing high-quality courses, in accordance with the Edu3Dkacja methodology,
reliability in conducting educational activities in their region, and thus building the Edu3Dkacja brand.
Request Free Info

Franchise advantages
The only in the market
Great for children as a next step after lego or programing classes
Interesting variation for popular programming and lego schools
4-days training for beginners in 3D
Ready-to-use concept with all materials prepared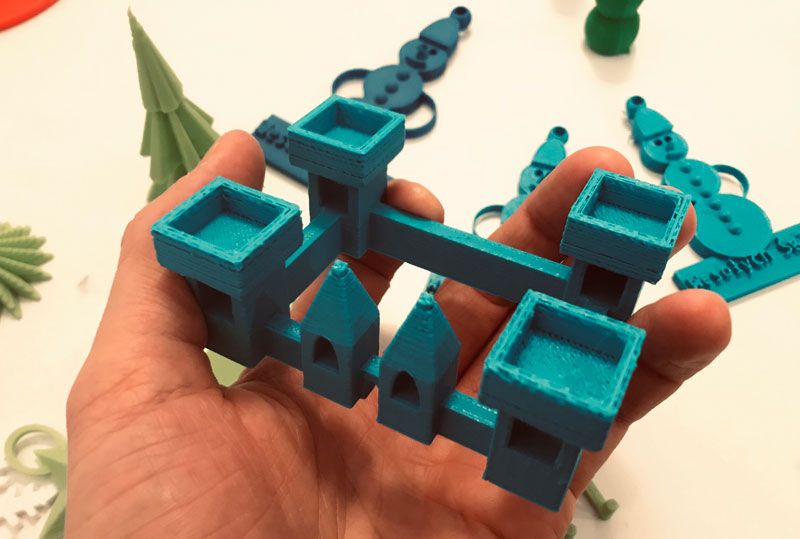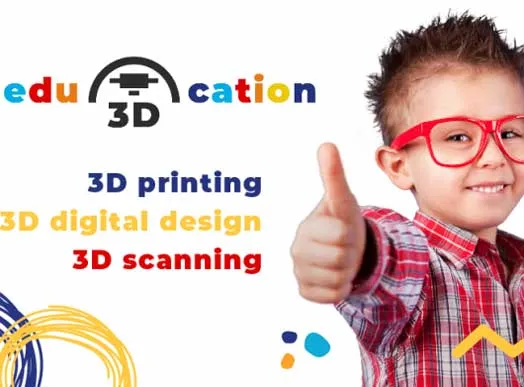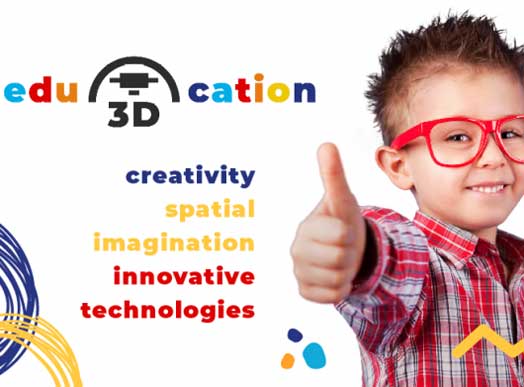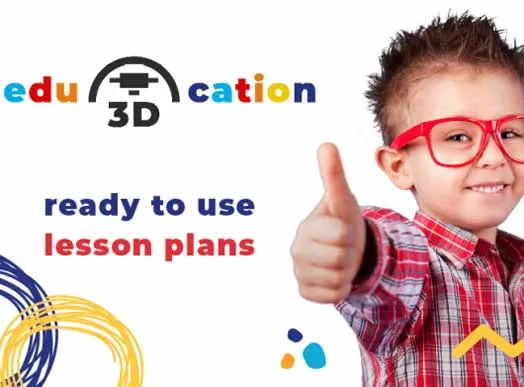 Starting investments from:

$8,000

Company type:

School

Year company was founded

2014

Year of launching franchise

2020

Franchised companies

28

Owned companies

1
You need more information?
Send a request to get free consultation from the official representative of the company
Markowski Arkadiusz
CEO
Complete your request
Information provided:
Interested? ASK QUESTIONS ABOUT THE FRANCHISE
Feedback
Ask a question about the franchise