Kutu Franchise - Income Generating Smart Lockers
Kutu Franchise - Income Generating Smart Lockers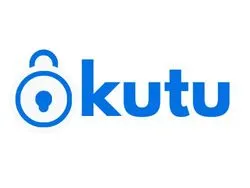 About the brand «Kutu»
Explore Kutu, the innovative cloud-based locker platform, now inviting entrepreneurs worldwide to join as franchisees. With ready-to-earn customizable lockers and ready to use software, 24/7 accessibility, and seamless mobile transactions, Kutu offers an unmatched opportunity to redefine convenience and generate revenue effortlessly.
Kutu presents an exciting franchise opportunity for our innovative cloud-based locker platform. Our lockers, accessible via a hassle-free mobile app, redefine modern storage. With customizable options and 24/7 availability, Kutu lockers offer unparalleled convenience. Renters can pay securely through mobile devices, enhancing customer satisfaction. Our globally applicable model ensures revenue generation anywhere. Join us to tap into a global market and provide innovative storage solutions. Embrace the future of storage with Kutu – your path to a successful franchise venture!
Welcome to Kutu: Unlock a Stream of Income with Kutu's Modern Locker Franchise.
Convenience Meets Profits
At Kutu, we revolutionize storage convenience through our cutting-edge cloud-based locker platform. Our customizable lockers, accessible 24/7 via a user-friendly mobile app, redefine modern storage experiences. No downloads required—simply rent lockers effortlessly and securely from your mobile device.
Why Choose Kutu?
Innovative Cloud Technology: Kutu leverages advanced cloud technology, ensuring seamless and real-time locker rentals without any hassle.
Tailored Solutions: Our lockers are fully customizable, allowing franchisees to adapt locker size and quantity based on local demands, maximizing revenue potential.
Mobile Payment Convenience: Enable users to pay swiftly and securely through their mobile devices, enhancing overall customer satisfaction and boosting your revenue stream.
Global Accessibility: Kutu's lockers are ready to generate revenue anywhere in the world.
Become a franchisee and tap into a global market hungry for secure and smart storage solutions.
Proven Business Model: Kutu offers a proven and profitable business model with a track record of success in the storage industry.
Comprehensive Support: Benefit from our dedicated support system, including training, marketing assistance, and ongoing operational guidance to ensure your franchise thrives.
Lucrative Opportunity: Join Kutu and embark on a lucrative journey in the rapidly growing smart storage market, offering convenience to individuals and businesses alike.
Partner with Kutu and be at the forefront of the storage revolution. Don't miss this opportunity to own a business that delivers modern, secure, and accessible storage solutions. Embrace the future of storage with Kutu!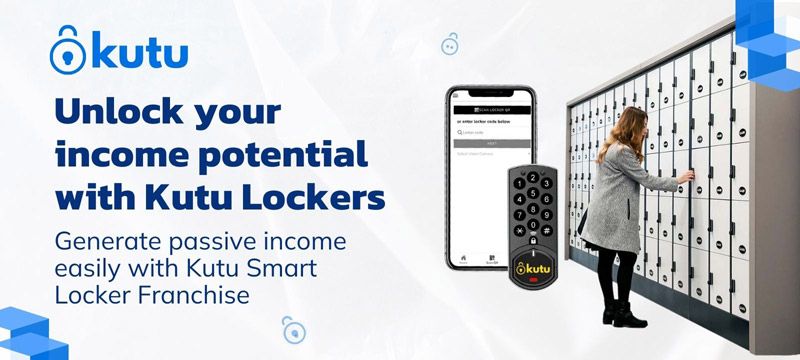 FRANCHISE OFFER
Innovative Locker Technology: Access to Kutu's state-of-the-art cloud-based locker platform, equipped with cutting-edge technology for seamless and secure locker rentals.
Customizable Locker Options: Franchisees can tailor the size and number of lockers based on local demand, maximizing revenue potential and catering to diverse customer needs.
User-Friendly Mobile App: A user-friendly mobile app that allows customers to easily rent lockers, make payments, and manage their storage needs without the need for additional downloads or complexities.
Mobile Payment System: Integrated mobile payment system, enabling secure and convenient transactions for renters, enhancing customer experience and trust.
Global Revenue Potential: Franchisees have the opportunity to tap into a global market, generating revenue from diverse locations and communities around the world.
Comprehensive Support: Dedicated support from Kutu, including training, marketing assistance, and ongoing operational guidance, ensuring franchisees are well-equipped for success.
Proven Business Model: Benefit from a proven and profitable business model in the rapidly growing smart storage market, with a track record of success in the industry.
Brand Recognition: Leverage the Kutu brand, known for innovation and convenience in the storage industry, to attract customers and build a strong local presence.
Opportunity for Growth: Franchisees have the opportunity to grow their businesses by expanding their network of lockers, reaching more customers, and increasing revenue streams.
This comprehensive franchise offer provides entrepreneurs with the tools, support, and technology needed to establish and grow a successful business in the smart storage industry under the trusted Kutu brand.
How much does the Kutu franchise cost?
Initial Investment: 199 USD / per locker door (6 doors minimum order)
The franchisee finds a suitable location for the lockers to operate i.e shops,small businesses, restaurants, cafes, beaches, terminals, city centers,malls, events..etc. Kutu only once at the beginning charges the hardware.
Payback period: 3 months
Average turnover per month: 75 USD /per locker door - 2,250 USD per location with 30 doors
Royalties: 10% + POS commission
Franchise fees: 0 USD
Other current payments: 0 USD
Request Free Info

BUSINESS MODEL
Initial Investment



Franchisees purchase an initial set of 6 locker boxes from Kutu at $199 per locker door, totaling $1,194.
Transaction Revenue Share



Franchisee earns 90% of the transaction amount paid by the customer for using each locker service.
Kutu retains a 10% commission from each transaction.
A franchisee who bought one set of 6 doors of lockers makes around $450/month, based on an estimation of 15 rentals per door per month with a daily $5 rental fee.
Franchisee's Monthly Costs



Based on the location agreement made between the franchisee and the location owner/realtor, these fees may be monthly rental costs or revenue share.
There's no other cost by Kutu other than those mentioned above.
Return on Investment



With a very low investment, the franchisee has the potential to earn a substantial monthly income, resulting in a strong return on investment which can be as less as 3 months depending on the traffic and popularity of the location.

REQUIREMENTS TO BUY FRANCHISE
At Kutu, we welcome entrepreneurs with a vision for success and a passion for providing innovative storage solutions to their communities. Our franchise program is designed to empower individuals and businesses interested in joining our network of esteemed partners.
We believe in inclusivity and accessibility; therefore, we have set minimal requirements to facilitate your entry into the Kutu family.
Financial Commitment:
Franchisees are expected to make a financial commitment by purchasing at least one column Kutu locker which comes with 6 locker doors. The initial investment cost is defined by the prevailing price per locker door unit.
Business Vision:
Prospective franchisees should demonstrate a clear business vision and commitment to delivering exceptional customer service. A passion for leveraging technology to enhance storage experiences is highly valued.
Operational Excellence:
Franchisees are expected to adhere to Kutu's operational standards, ensuring the lockers are maintained, accessible, and operational 24/7.
Local Compliance:
Compliance with local regulations and laws related to operating locker services is essential. Franchisees must obtain necessary permits and licenses as required by the local authorities.
Brand Representation:
Franchisees are ambassadors of the Kutu brand. They should uphold the brand's values, integrity, and customer-centric approach in all business dealings.
Collaborative Spirit:
Franchisees should be open to collaboration and actively engage with Kutu's support and training programs. A collaborative spirit ensures mutual growth and success.
At Kutu, we understand that growth often starts with a single step. Therefore, we are pleased to offer franchising opportunities to individuals and businesses interested in purchasing even one column Kutu locker. We believe that your success contributes to our collective achievement.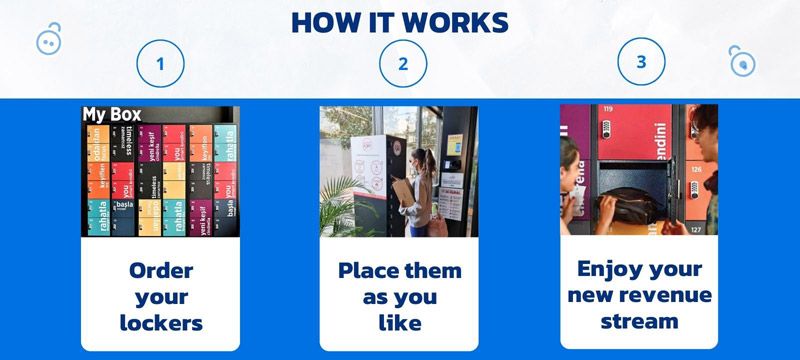 KUTU FRANCHISE ADVANTAGES
Ready-to-Earn Lockers
Kutu's lockers are pre-configured and poised to start generating revenue instantly. Say goodbye to time-consuming setups or the need for electricity and data lines.
Customizable
Tailor the size and quantity of lockers to perfectly match the unique needs of your local market. Flexibility is key to your success with Kutu.
Income Sharing Model
Earn a portion of the income with every single transaction, ensuring a steady and profitable business model for franchisees and resellers.
24/7 Accessibility
Kutu lockers are accessible round the clock, allowing your customers to rent them at their convenience. This translates to more profits for you, day and night.
Seamless Cloud-Based App
Our user-friendly cloud-based app ensures that customers can access lockers with ease, no downloads required.
Secure Mobile Payments
Effortless and secure payment processing through mobile devices guarantees a smooth and reliable income stream for you.
Profitable Business Model
As a franchisee or reseller, you can tap into the growing demand for secure and convenient storage solutions. Kutu's profitability ensures a quick return on investment, typically within 3-6 months.
Perfect Side Hustle
Our business model ensures that you earn a portion of the income with every single locker rental even when you are sleeping! It's a side hustle that keeps the cash flowing.
Proven Success
Kutu's cloud-based locker platform is already a hit in various markets, and we have a track record of helping our partners thrive.
Comprehensive Support
From initial setup to ongoing marketing assistance, our dedicated team is committed to helping you succeed at every step.
Cutting-Edge Technology
We're at the forefront of technology trends, ensuring your lockers and app are always up to date.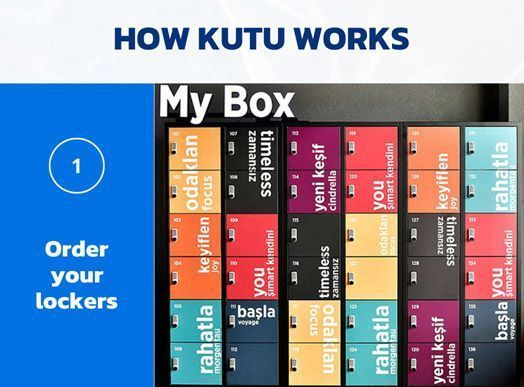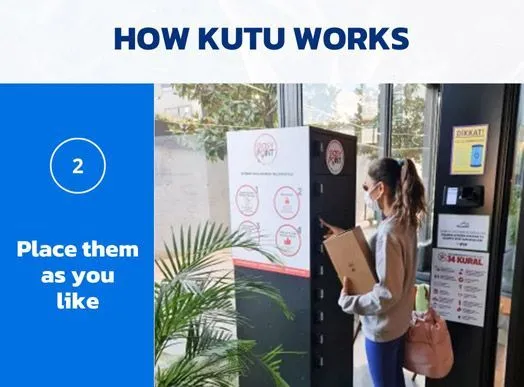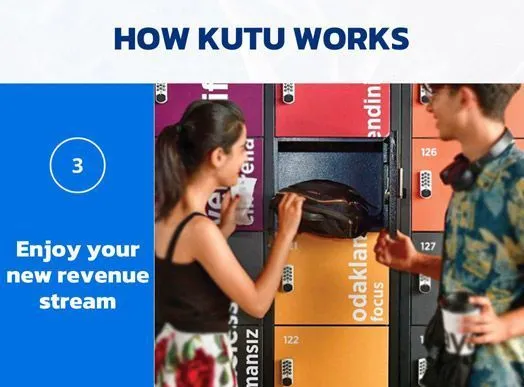 Starting investments from:

$1,194

Company type:

Service

Year company was founded:

2021

Year of launching franchise:

2023

Franchised companies:

3

Owned companies:

1
You need more information?
Send a request to get free consultation from the official representative of the company
Deniz Dilekoz
Managing Partner
Complete your request
Information provided: Ongun Yazılım ve Donanım A.S.
Interested? ASK QUESTIONS ABOUT THE FRANCHISE
Deniz Dilekoz
Managing Partner
Feedback
Ask a question about the franchise