TOP 10 Coffee Franchises For Sale in Australia in 2023
Update: 12.11.2021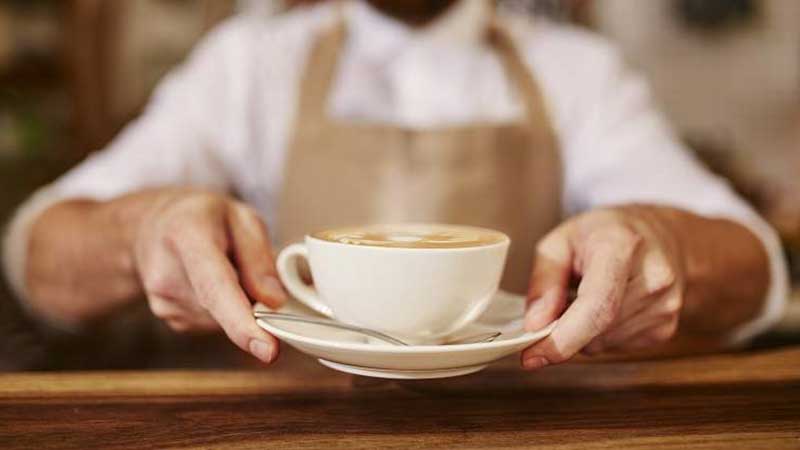 The Australian coffee market is projected to reach a CAGR of 2.19% in the next 5 years. As consumers change their habits to getting coffee via online delivery channels, the Top 10 Coffee Franchises are growing in Australia even faster. They are seen to improve their position on the market in 2022.
Australians consumed up to 1.91 kilograms of coffee per person on average last year. The most of it was drunk in cafes, restaurants, coffee shops. Which means that the demand for quality coffee franchises in the country is really high. A lot of the top brands offer their concepts for new smart franchise partners. They promise favourable conditions for cooperation and constant assistance. Coffee franchise business involves plenty of profitable concepts, such as traditional coffee shops and restaurants as well as up-to-date mobile coffee services. We have prepared a list of popular coffee franchise opportunities in Australia which can help get to know more about the industry.
Here is TOP 10 Coffee Franchise Opportunities in Australia:
Xpresso Mobile Cafe
Founded in: 2013
Franchising since: 1995
Franchise units: 42
Initial investment: $122,500 + GST
Ongoing Royalties: $159 + GST per week from month 6
Xpresso Mobile Café is a privately owned, 100% Australian family business and a premium mobile coffee cart franchise system that prides itself on upholding traditional values in customer service and quality. Their products range from high-end, hot and cold specialty coffee products, to a full range of cold beverages and food items.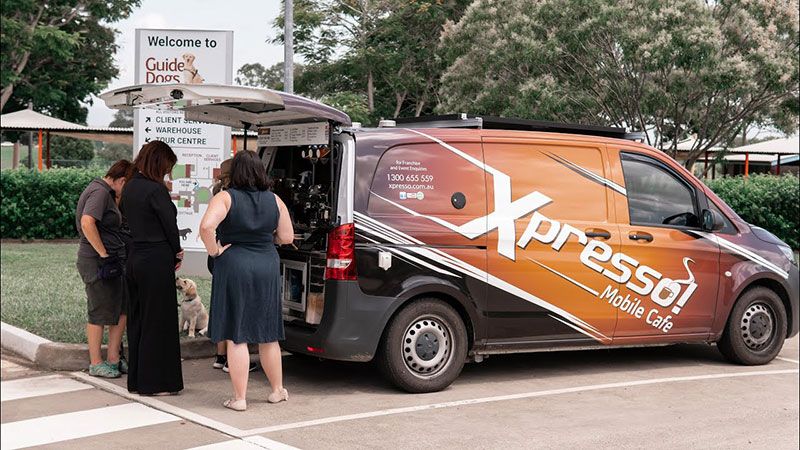 ---
Mrs. Fields
Founded in: 1977
Franchising since: 1990
Franchise units: 40
Franchise Fee: $30,000
Initial investment: $180,000 - $247,000
Royalties: 6%
Cookies Australia Pty Limited is the Australian Master Franchisee for Mrs. Fields Famous Brands LLC USA. A typical Mrs. Fields Bakery Cafe franchise is located in a busy shopping centre or mass transit location including airports and rail stations. Mrs. Fields core product range may have originated in the United States, but the company have customised their offer over the years to include premium espresso coffee, roasted and blended by their Master Roaster, at their factory located in Mt Kuring-gai, Sydney and exclusive to Mrs. Fields franchised stores.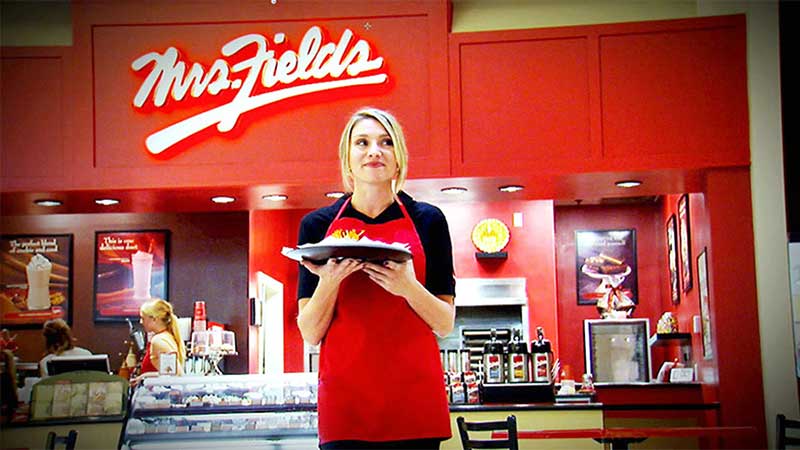 ---
The Coffee Guy
Founded in: 2006
Franchising since: 2013
Franchise units: 22
Investment level: From $44,000 + GST
Royalties: $150
The Coffee Guy is Australia's newest mobile coffee franchise with low cost set up and low running cost. The business model generally operates on a Monday to Friday schedule servicing workplaces within a specific territory. The primary franchise model is a mobile coffee van delivering quality coffee daily to customers within a set territory. Each van is custom-fitted with the finest Italian espresso hardware and finished in sleek stainless steel. The company's vans are fully self-sufficient, meaning they can operate without access to power or water.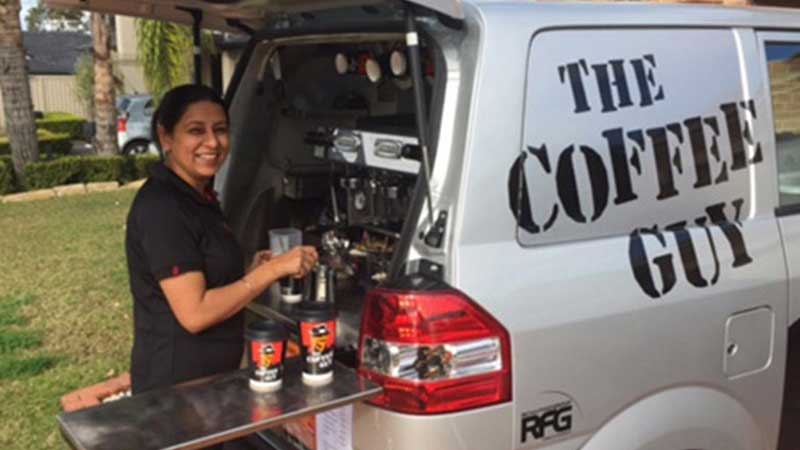 ---
Xpresso Delight
Founded in: 2003
Franchising since: 2004
Franchise units: 200+
Initial investment: From $59,900
Royalty Fees: $0.11 to $0.15 per cup distributed through any machine operating under the Xpresso Delight Marks, based on the volume of Cups Per 4-Week Billing Cycle ("CP4W") dispensed across all units in service.
Xpresso Delight is an innovative franchise that places commercial-grade coffee machines into workplaces for free but charges by the cup for the coffee. XD is proud to disrupt the espresso coffee industry with their Coffee-as-a-Service model. They provide state-of-the-art Swiss made Coffee Machines and a proprietary 100% Arabica coffee bean blend. The company specializes in providing coffee systems and their exclusive proprietary premium blend of coffee to the high-end corporate market in Australia, New Zealand and the United States.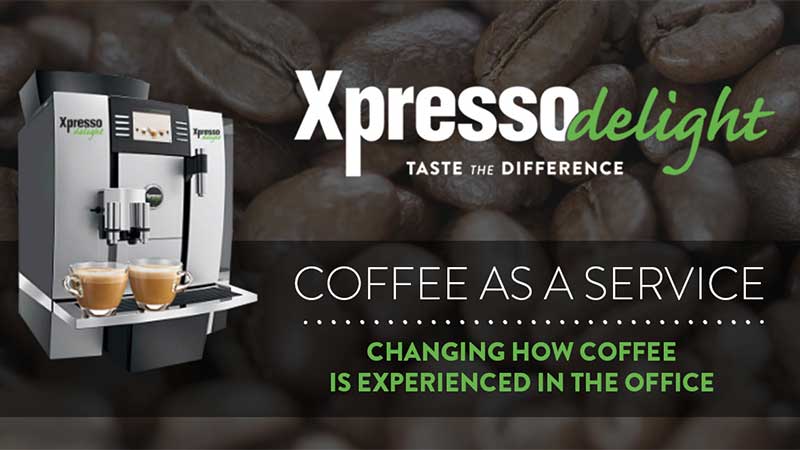 ---
Hudsons Coffee
Founded in: 1998
Franchising since: 2003
Franchise units: 65
Franchise Fee: $60,000 + gst
Initial investment: From $350,000
Royalty Fees: 8%
Over the past 21 years, Hudsons Coffee have established a reputation for providing a quality coffee experience consistently across all of their stores using their much loved Premium Blend. Now Hudsons has over 90+ stores across Australia and now globally into Singapore & New Zealand. All Franchise Partners contribute 2% of gross sales to a marketing pool to give Hudsons the best possible marketing avenues to pursue in the view to promote customers to all stores.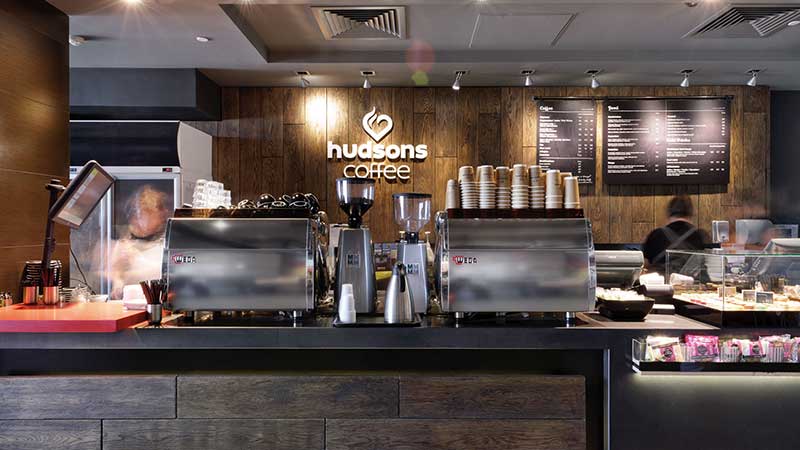 ---
Cafe2U
Founded in: 2000
Franchising since: 2005
Franchise units: 160
Initial investment: From $136,000 + GST
Cafe2U is Australia's first - and now the world's largest - mobile coffee franchise in the fast growth coffee industry. The company has pioneered the mobile coffee industry, now boasting more than 240 vans worldwide, including Australia, New Zealand, the UK and South Africa. Cafe2U provides opportunities for small business entrepreneurs who deliver great coffee and food to businesses, events and functions.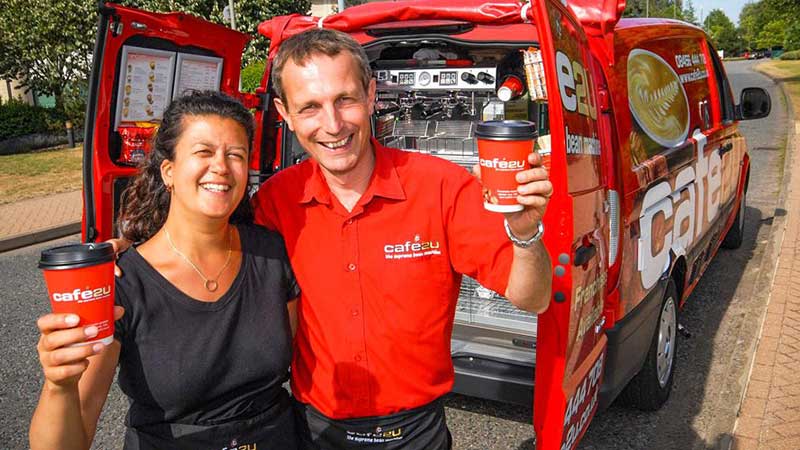 ---
Lava Carts
Founded in: 2008
Franchising since: 2011
Franchise units: 9
Investment level: From $180,000
Royalties: $50,000
Lava Carts offer an innovative new concept for retail coffee in the form of kart and kiosk retail systems. Their mission is to position the finest coffee possible to strategic locations delighting customer and retailer in terms of satisfaction and profitability. Before merging to become Lava Coffee in January 2016, the team operated the highly successful Cafe2U mobile coffee business.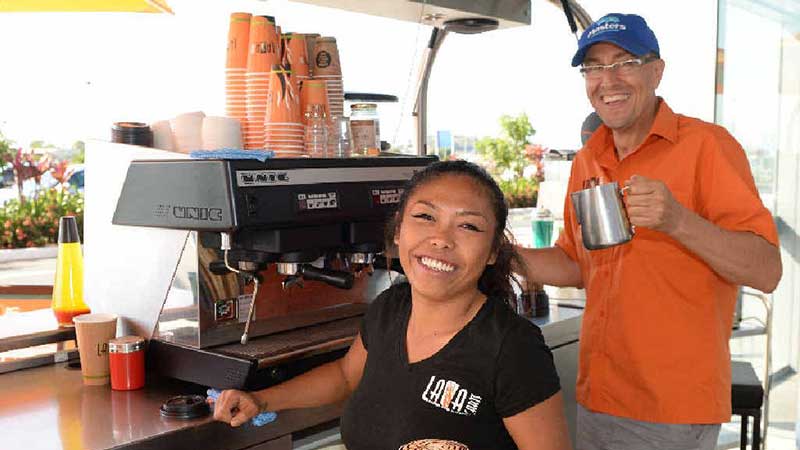 ---
Degani
Founded in: 1999
Franchising since: 1999
Franchise units: 55
Initial investment: $125,000 - $650,000
Royalty Fees: 5%
Degani is the award-winning cafe, coffee shop and restaurant that is bringing Melbourne coffee culture to the rest of Australia. Degani has always been about delighting local customers by becoming a part of each community. Just like their coffee, they know that every customer deserves a tailored experience, so every cafe design and every menu is created so that every customer walks out happier than when they walked in.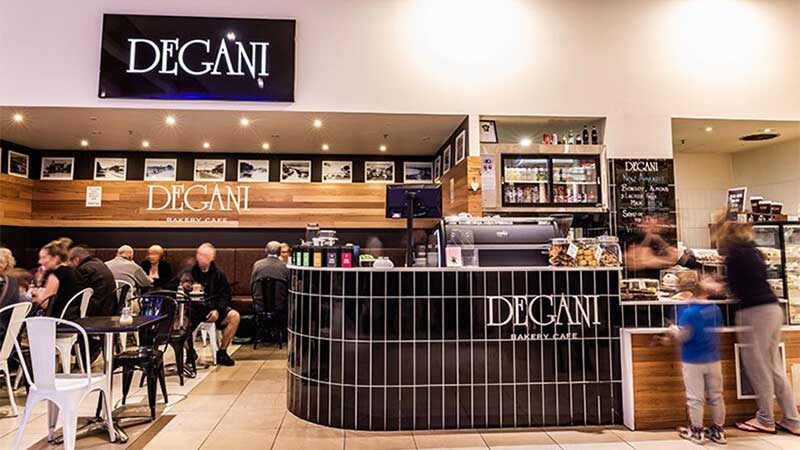 ---
Fibonacci Coffee
Founded in: 1999
Franchising since: 2009
Franchise units: 19
Initial investment: From $100,000
Royalty Fees: N/A
Fibonacci Coffee is a franchise coffee company located in Sydney, that caters to Australian-wide locals and businesses. Founded in 1999 by Boaz Keeda and later joined by his two brothers Noam and Haggai, the three brothers embarked on a journey to change the coffee industry from the inside. With perseverance and passion to succeed and impact Australia, the company has grown into one of the leading Coffee Franchise in Australia.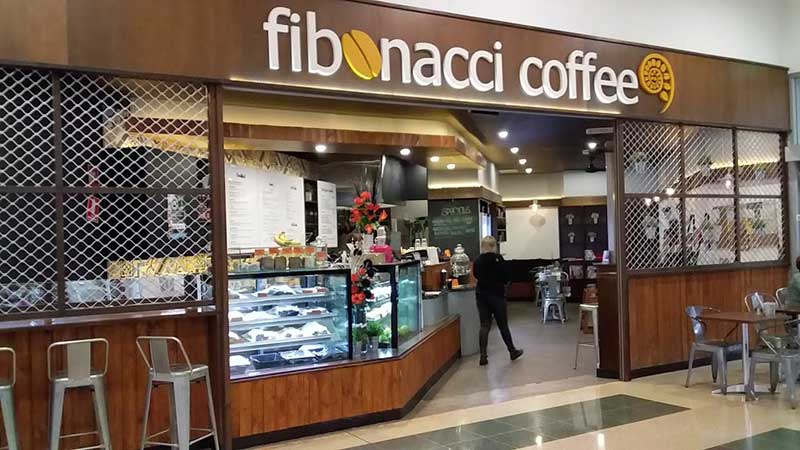 ---
Coffee Club
Founded in: 1989
Franchising since: 1994
Franchise units: 200+
Franchise Fee: $22,000
Initial investment: $450,000 + GST - $750,000 + GST
Royalty Fees: 6%
The Coffee Club, with more than 300 outlets spread across ten countries that include Australia, New Zealand, China, and Bali, is one of Australia's leading franchise businesses, with 25 years experience in delivering high industry standards for their franchisees and customers. Once a franchise partner's store opens, he will have a personal Franchise Business Coach (FBC) to guide him through his business venture.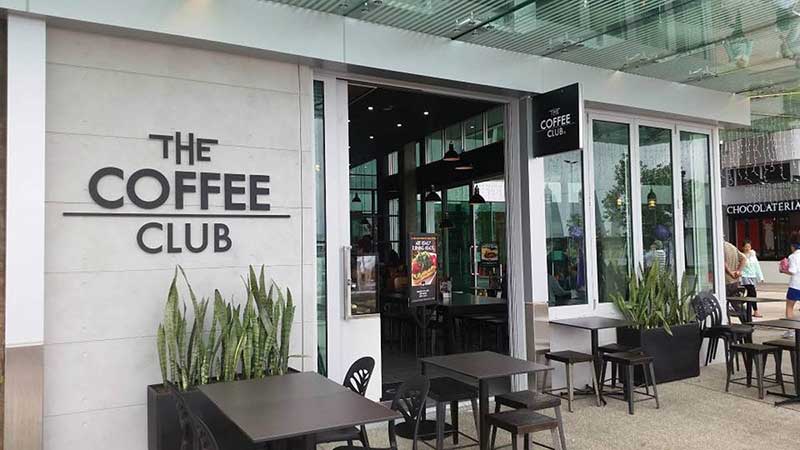 ---
Conclusion
To summarize, we can say any of the listed above coffee franchises is worth buying. But there is a lot to consider while choosing the best one for you. Pay attention to the reputation of the brand, what training and support are offered, check if the other franchisees are successful. But the main thing you need to do is to align your budget with investment requirements of the brand. In order to ease the challenge, we have made the comparison flowchart of the best coffee franchises in Australia for you. It shows the minimum estimated initial investment of each brand. By using it, you can figure out the difference in financial requirements for each franchise, and decide which one fits you the most.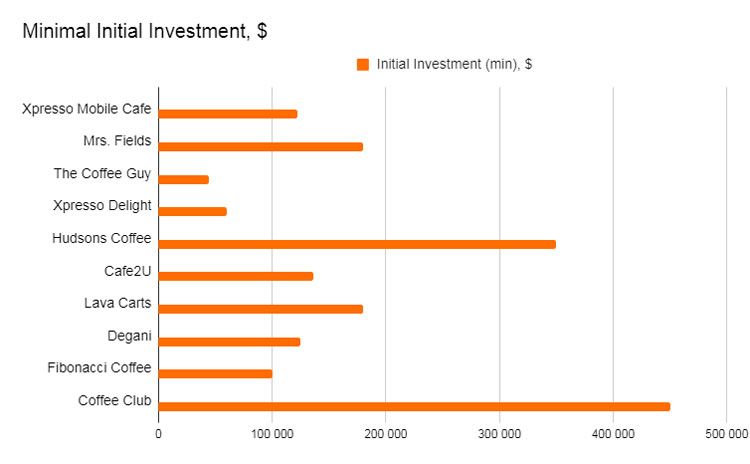 View all Coffee Franchises
Browse franchises by countries

USA

India

Canada

The UK

Indonesia

The Philippines

Australia

The UAE

Saudi Arabia

South Africa

Germany

Pakistan

Singapore

Malaysia
Other countries
Want to advertise your franchise with us and successfully boost your business?
Please send us your request and we will get back to you shortly!
DIDN'T FIND WHAT YOU WANT?
ASK THE EXPERTS