Top 10 Beauty Salon Franchise Opportunities in USA for 2022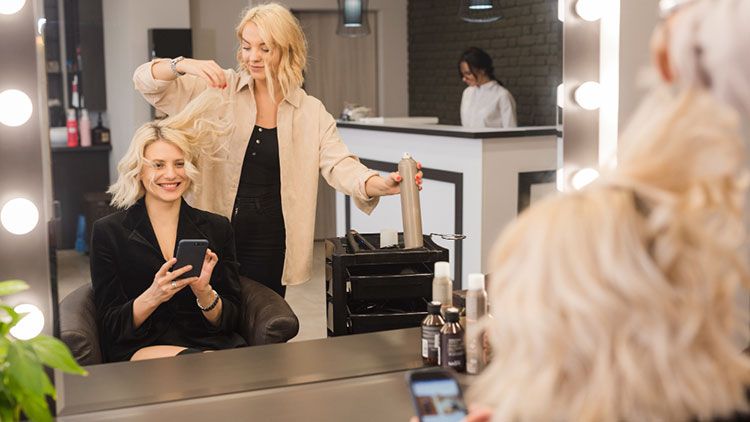 They say that " beauty will save the world." But we know that it can also bring a good profit and pleasure to deal with. Especially if you do it with a proven beauty salon franchise. The industry is really attractive as it involves a lot of various concepts. Just have a look at a list of beauty salon franchise businesses! Here you can see beauty studios, wax centers, barber shops, tanning salons and a lot of other bizes. The list includes franchises for various preferences, demands and budgets. But if you want to be sure that you buy a brand with a good reputation, successful business and marketing strategies,choose the one out of the top beauty salon franchises for sale here. If you do it, you will join a team who will always support you. The franchisors offer their franchisees training, assistance at selecting the location, help at grand opening, and even provide you with a coach who will help you to overcome any obstacle on your way to success.
Here is the best 10 Beauty Salon franchise businesses in USA
Sola Salon Studios
Founded in: 2004
Franchising since: 2005
Franchise units: 576
Initial investment: $545,470 - $1,737,520
Franchise Fee: $55,000
Royalty Fees: 5.5%
Salon professionals choose Sola for many reasons: to create a one-of-a-kind salon culture, set their own schedule, experience more privacy with guests and make more money, for starters. But mainly, it's about freedom and control. We provide high-end, move-in-ready studios combined with the support and tools you need to experience the freedom and benefits of salon ownership. From beautiful studios to exclusive deals, education and technology, Sola empowers you to live your best life, both personally and professionally. So, join our community of more than 16,000+ independent salon owners to get one step closer to living the life you love!
---
European Wax Center (EWC)
Founded in: 2004
Franchising since: 2006
Franchise units: 808
Initial investment: $358,485 - $571,840
Franchise Fee: $45,000
Royalty Fees: 6%
At its very heart, European Wax Center (EWC) believes that revealing beautiful skin is the first step to revealing your best self. It reveals a more radiant you; a more honest you; a more confident you. Not only does European Wax Center promise a luxurious experience for guests, it is equally committed to delivering the ultimate franchise experience. From its headquarters in Hallandale Beach, Florida, to the marketing office in New York City, to over 730 centers nationwide, EWC's unique company culture embraces the values and lifestyle of good business. Not surprisingly, the company leads the out of home waxing industry, with a thriving national footprint in over 40 states.
---
Image Studios
Founded in: 2010
Franchising since: 2015
Franchise units: 19
Initial investment: $579,420 - $1,328,250
Franchise Fee: $54,750
Royalty Fees: 5.5%
IMAGE Studios® builds modern and luxurious salon-suite studios for professionals looking to open their own business, but may not want to undertake the typical investment to build-out a traditional brick and mortar salon (plus manage all those employees). Our proven business model provides a flexible, needs-based platform for health and beauty professionals to open their own salon easily, without the typical investment required to open their own business. We also provide ongoing training and education to your professionals through our IMAGE Pro Business training program that assists them in effectively running their own business. First-time entrepreneurs and experienced business owners alike can benefit from this incredible opportunity.
---
Blo Blow Dry Bar
Founded in: 2007
Franchising since: 2009
Franchise units: 91
Initial investment: $214,440 - $337,350
Franchise Fee: $40,000
Royalty Fees: 6%
Blo Blow Dry Bar is a well-styled machine. Our beautifully crafted business model is designed to help our Franchise Partners achieve reliable and consistent results. The Blo corporate team wants nothing more than to see you succeed. Our Franchise Partners are what hold the Blo brand together and keep it looking its best, day in and day out. From the minute you sign the franchise contract, we will be there to guide and assist you. Our comprehensive training and coaching programs cover the entire spectrum of your business.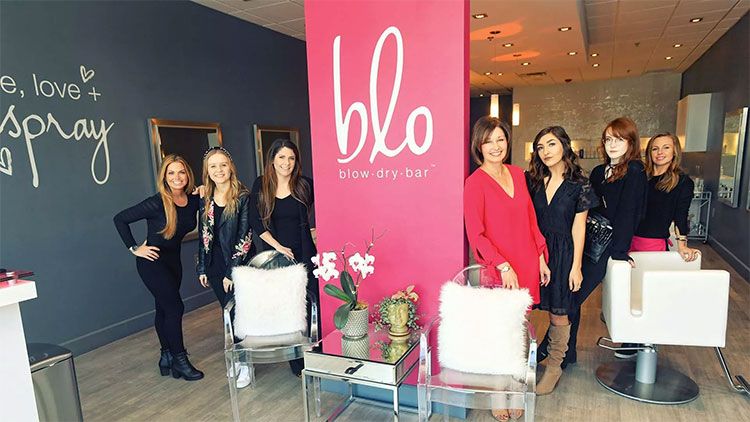 ---
Diesel Barbershop
Founded in: 2011
Franchising since: 2017
Franchise units: 30
Initial investment: $338,900 - $452,240
Franchise Fee: $50,000
Royalty Fees: 7.5%
According to this 2017 Forbes article, barbering is the fastest-growing profession in the U.S. with a rough growth estimation of 10%. Revenues for barbershops are expected to reach $867 million in 2018 and up to $910 million by 2020. Diesel Barbershop gives customers a place to relax – and get an awesome haircut experience. Customers enjoy services and also watch sports on TV, play video games, and enjoy a local craft beer or soda if they wish. This is a very attractive business model that offers a low investment, good ramp-up, small number of staff, and strong potential return on investment. We're completely dedicated to helping franchisees be successful and we are here to help make that happen in all aspects of the business.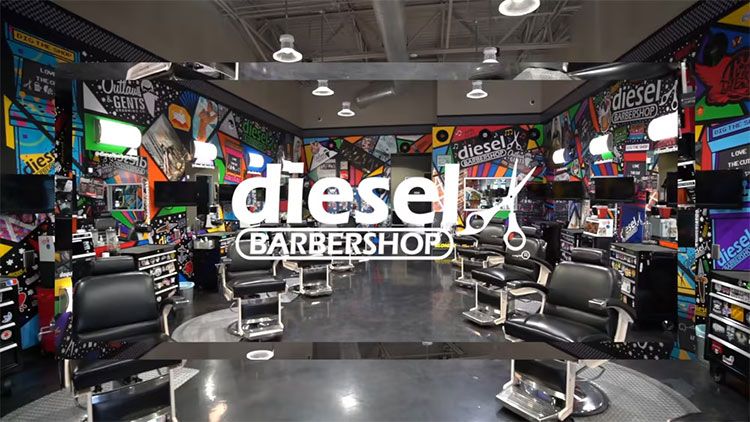 ---
iTan Franchising Inc.
Founded in: 2001
Franchising since: 2009
Franchise units: 30
Initial investment: $326,000 - $650,000
Franchise Fee: $15,000 - $30,000
Royalty Fees: 6%
iTAN offers a fresh approach to franchising in the tanning industry. Today's tanners expect their salon to provide the best in customer service, equipment, memberships and aesthetics. iTAN not only created the programs in place to exceed these expectations but also developed the foundation for a concept that thrives on minimal infrastructure and decor that's easy to obtain. The salons offer UV tanning services, spray tanning services, and self-administered spa treatments, creating a daily retreat that's accessible for the masses. iTAN sets itself apart from the competition by providing a stellar salon experience in addition to the results-driven services offered.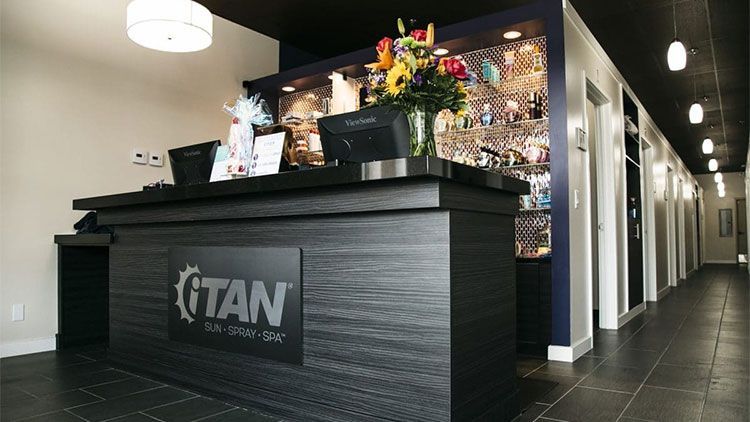 ---
Prose Nails
Founded in: 2017
Franchising since: 2017
Franchise units: 11
Initial investment: $430,850 - $680,180
Franchise Fee: $45,000
Royalty Fees: 6%
With over 60K existing nail salons in the industry, there is still room for innovation and an experience that goes beyond pedicure and manicure maintenance. There is an abundant supply of more than 390K nail artists in the U.S., but at PROSE Nails, we have the perfect formula to become the national market leader in a $9 billion industry. Our goal is to move away from the traditional nail salon setting to a more thoughtfully inspired boutique experience that keeps clients happy and committed. The PROSE Nails franchise process is simple. From preconstruction to opening your doors and beyond, you can expect our team to be there to extend support and cheer you on. We have a transparent step-by-step process that's streamlined, organized, and easy to manage whether you are new to franchising or have years of experience.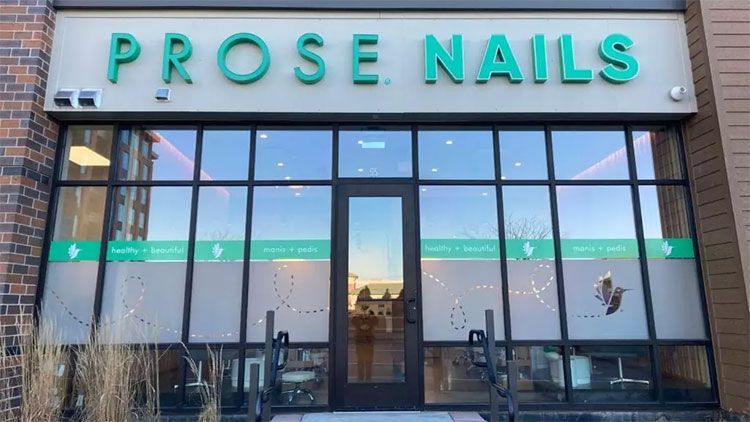 ---
Sugaring NYC
Founded in: 2015
Franchising since: 2017
Franchise units: 26
Initial investment: $118,650 - $200,600
Franchise Fee: $29,900
Royalty Fees: 5%
You may be new to beauty industry, but we're not. After showing amazing financial results in corporate-owned locations we took the company to the next level – offering our future business partners to open franchise locations in virtually any city in United States. Since the beginning of 2019 we had granted 11 Franchises in many states – Florida, Texas, Alabama, Arkansas, Washington. Many States and Cities are still available – DO NOT LOOSE YOUR CHANCE to own America's #1 Fastest Growing Beauty Franchise. We know what it takes to help you be successful in hair removal industry. We're here for you every step of the way with complete training, ongoing support, lifetime coaching and the strongest guarantees in the industry.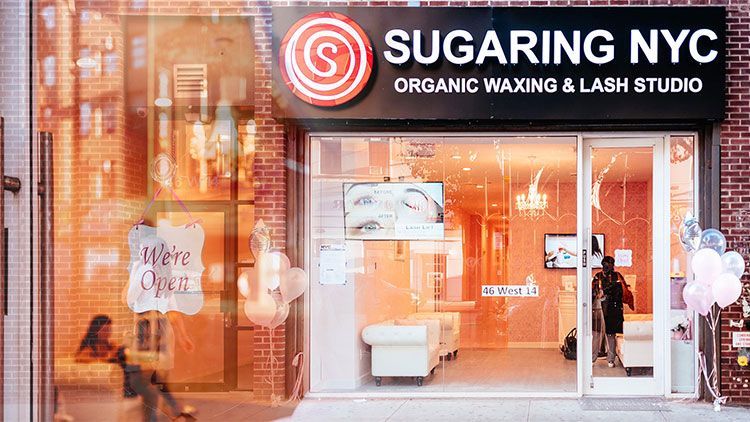 ---
The Ten Spot
Founded in: 2006
Franchising since: 2011
Franchise units: 42
Initial investment: $295,000 - $399,000
Franchise Fee: $30,000 - $50,000
Royalty Fees: 6%
THE TEN SPOT® is the fastest growing brand in the beauty biz. Since launching our first store in Toronto twelve years ago, we've exploded with growth from coast to coast. Basically, we're driving the massive growth in this industry, and you can be a part of it. We want to coach you to success. From the moment you sign on the dotted line, we assign you a business coach who is your main point of contact for support. Your coach holds regular calls with you to focus on your goals, review metrics and help you overcome any challenges you may be facing.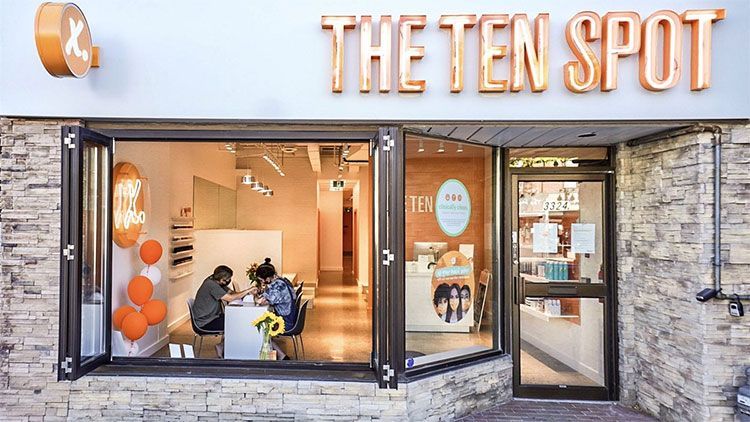 ---
Phenix Salon Suites
Founded in:2007
Franchising since: 2010
Franchise units: 308
Initial investment: $493,570 - $1,480,900
Franchise Fee: $52,500
Royalty Fees: $0.06 per square feet
Join a leader in the beauty and salon suites industries and you will be part of one of the fastest-growing franchises in the country. When you become a Phenix Salon Suites Franchise Owner, you're actually in the property management business – renting out your property's suites to motivated salon professionals with their own book of business. Salon professionals are enthusiastically embracing the salon suite concept, because it empowers them to control their own hours and keep more of their earnings for themselves. Our Franchise Owners say that one of the most rewarding parts of their business is giving others the opportunity to be their own boss and run their businesses how they like. Happy salon professionals share their enthusiasm with their friends in the industry which means you can enjoy lower than expected turnover and a high occupancy rate.
---
Conclusion
To summarize, we can say any of the listed above beauty salon franchises is worth buying. But there is a lot to consider while choosing the best one for you. Pay attention to the reputation of the brand, what training and support are offered, check if the other franchisees are successful. But the main thing you need to do is to align your budget with investment requirements of the brand. In order to ease the challenge, we have made the comparison flowchart of the best beauty salon franchises in the USA for you. It shows the minimum estimated initial investment and initial franchise fee of each brand. By using it, you can figure out the difference in financial requirements for each franchise, and decide which one fits you the most.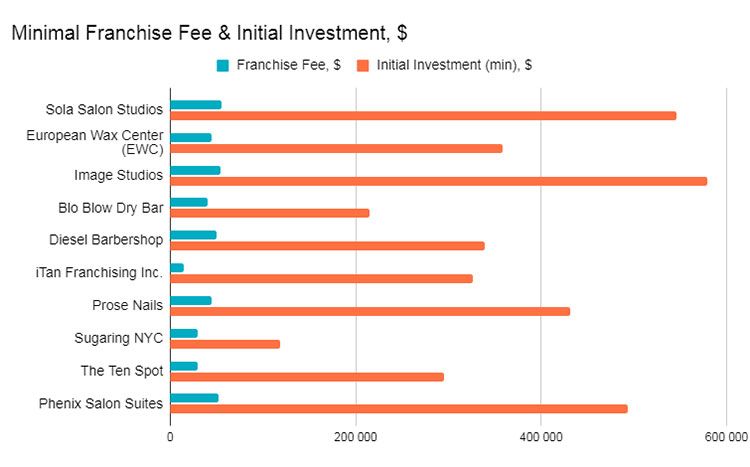 View all Beauty Salon franchises
DIDN'T FIND WHAT YOU WANT?
ASK THE EXPERTS