TOP 10 Pizza Franchises in The Philippines for 2023
Update: 03.06.2021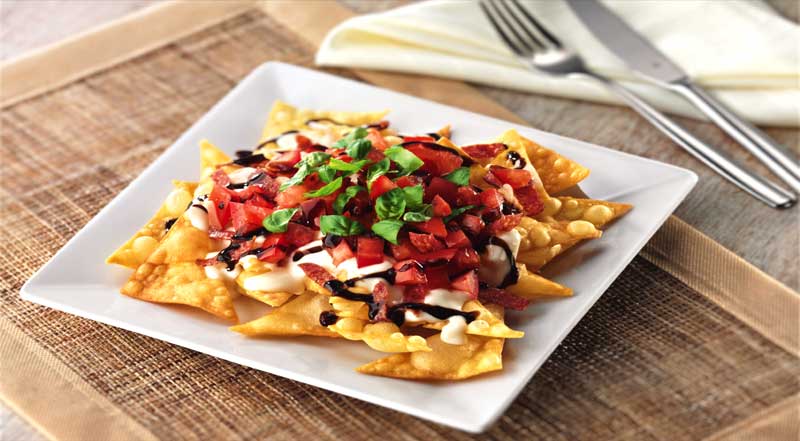 Pizza franchise in the Philippines offers various formats, including pizza parlors, casual restaurants, takeaways and many others. The market is quite saturated, however a numerous population and a number of tourists coming to the island create a huge demand for the delicious dish. In order to open a successful pizza restaurant franchise and remain competitive on the market, an entrepreneur should invest in a famous brand name. However, it doesn't mean that it will cost them an arm and a leg. There are also cheap pizza franchises like kiosks or parlors which are offered by well-known companies for those who are on a tight budget. In addition to thousands of loyal customers, an experienced franchisor also provides a checked business model, well-established marketing and management approaches, trainings and other support to their partners. Here is the list of the best pizza franchises in the Philippines. Choose the one that caters to your needs!
Here is Top 10 Pizza Franchises in The Philippines:
Yellow Cab Pizza Co.
Founded in: 2001
Franchising since: 2016
Franchise units: 145
Initial investment: PHP 8,000,000 - PHP 13,000,000
Royalty Fees: 6%
Yellow Cab Pizza Co. is an innovative restaurant concept specializing in New York- style pizzas. We are positioned as a quick casual restaurant serving Great Pizza using fresh, premium quality ingredients. Our dedication to delivering value has created, in a relatively short period, a loyal and growing customer base that consistently insists on the Yellow Cab Pizza brand.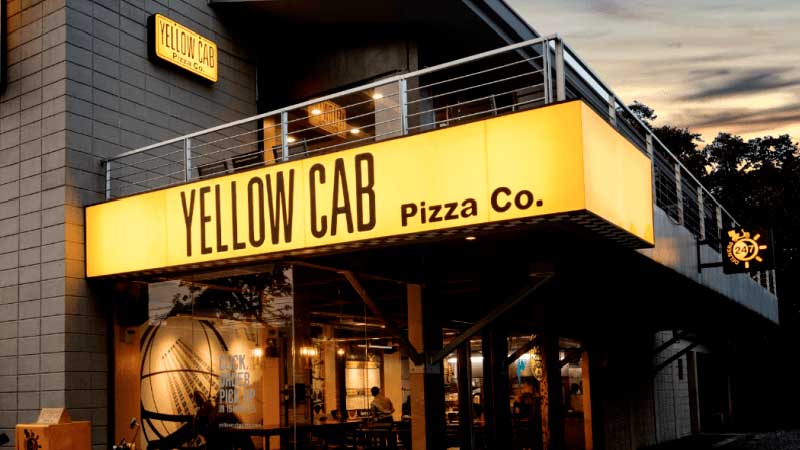 ---
Shakey's Pizza
Founded in: 1954
Franchising since: 1957
Franchise units: 220
Initial investment: PHP 16,000,000 - PHP 23,000,000
Royalty Fees: 7.5%
The history of Shakey's Pizza Parlor begins in 1954, when Sherwood "Shakey" Johnson opened the first Shakey's Pizza Parlor® in a remodeled grocery store on 57th and J Street in Sacramento, California.
Good times and great memories are what the company wants to impart each and every guest that visits the store. Indeed, it is one of the biggest and most reputable brands in the food industry to date.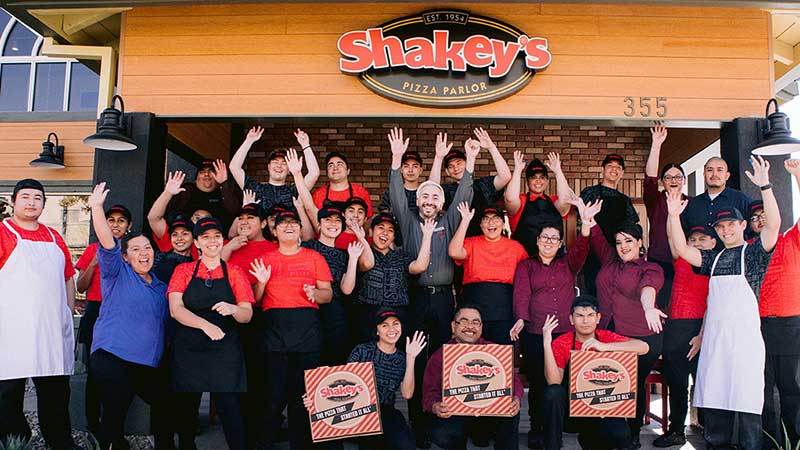 ---
Lot's A Pizza
Founded in: 1986
Franchising since: 2000
Franchise units: more than 150
Initial investment: From Php 300,000
Lot's A Pizza is known in the country as one of the longest running pizza brand. It has been in the food industry since the 1980s and since then pizza has never tasted good before. Filipinos loves Lots' A Pizza because of its taste and for being economical. Lots' A Pizza is invented by the husband and wife tandem in a small food stall at the Mendiola area. From its humble beginnings, Lot's A Pizza now has over 215 operational outlets all over the country.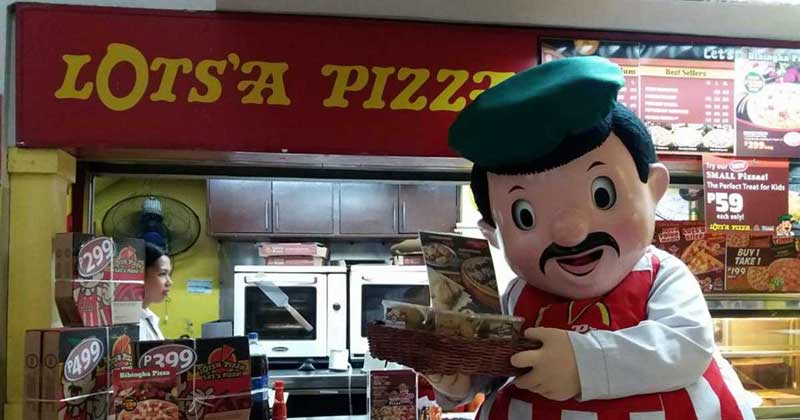 ---
3M Pizza Pie
Founded in: 1969
Franchising since: 2007
Franchise units: more than 40
Initial investment: PHP 270,000 - PHP 450,000
Royalty Fees: 5%
3M Pizza Pie formally opened its doors to franchising their product in 2007. It was founded by Merle B. Hemedes after coming back from the US in 1969. They were the first commercialized Filipino pizza that pioneered pizza kiosks in the Philippines. It became instantly a hit since they opened.
Franchising system was developed by Francorp and they are also a member of the Philippine Franchise Association (PFA).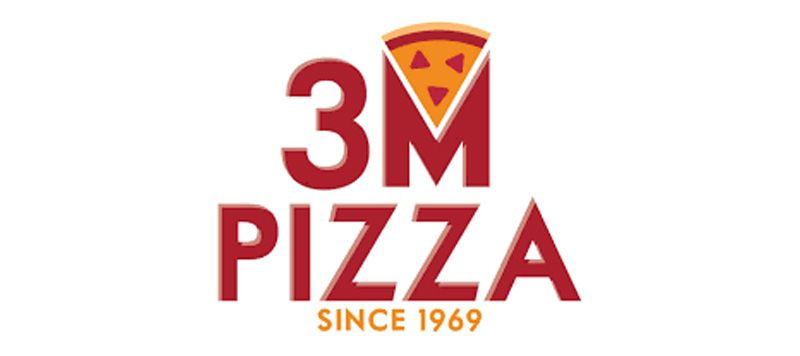 ---
Domino's Pizza
Founded in: 1960
Franchising since: 1967
Franchise units: more than 15100
Initial investment: From PHP 7,000,000
Royalty Fees: 6%
Known as the pizza delivery expert and the world's leading pizza delivery company, Domino's Pizza has re-opened its first branch in Marvin's Plaza in Pasong Tamo, Makati City last January 2011. They don't like their name being associated with fast food as they offer delivered meals that are made to order using high quality ingredients and freshly prepared hot meals delivered on time, every time.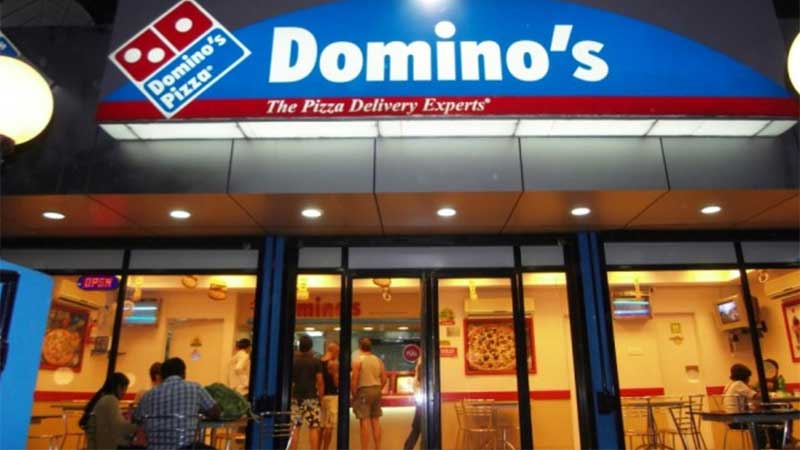 ---
Alberto's Pizza
Founded in: 2008
Franchising since: 2013
Initial investment: PHP 300k - 1m
Franchise Fee: PHP 300,000
Royalty Fees: N/A
Alberto's Pizza, a Cebu grown Pizza Company has its beginning at B.Rodriguez., Cebu City across Vicente Sotto Memorial Medical Center Hospital. The owners, a group of friends, wanted the business to be different from existing competition thus the creation of a very affordable yet high-quality pizza. Because of limited space, they concentrated on delivery and soon after, doctors, interns, nurses and staff of neighboring hospitals craved pizza delivery. Initial term of an Alberto's Pizza franchise agreement is 5 years. Franchisees should have a minimum required space of 40 sqm.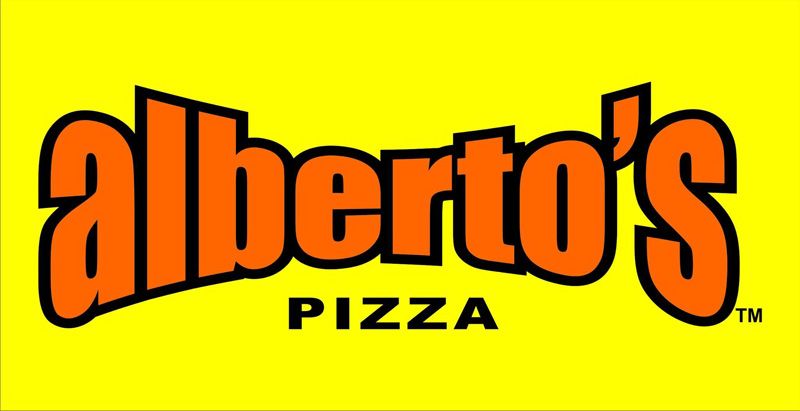 ---
Angel's Pizza
Franchise units: 35
Initial investment: PHP 270,000 - PHP 3,600,000
Royalty Fees: 4,25%
As a franchise business, franchising Angel's Pizza lets you earn in multiple income channels - Dine In, Take Out and Deliveries. Compared to other big brands, Angel'z Pizza outlets can strongly compete in sales even if not inside malls! It offers aspiring franchisees to earn successfully with high profit margins, multiple income channels and excellent franchise and store support.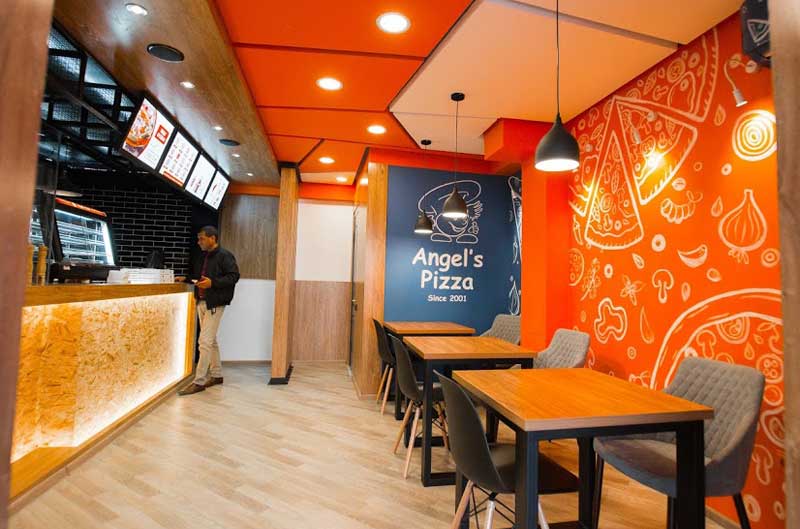 ---
Greenwich (Pizzas and Pastas)
Founded in: 1971
Franchising since: 1994
Franchise units: more than 330
Initial investment: PHP 18,000,000 - PHP 23,000,000
Royalty Fees: 5%
If you are fond of supporting native brands of the Philippines, Greenwich is a pizza chain owned by a Filipino. This restaurant is very popular for group meals made affordable to friends and families, who'd like to celebrate and bond together, without spending too much.
Greenwich's mission is to strengthen every relationship, through bonding and sharing their must-try and best value pizzas and pasta.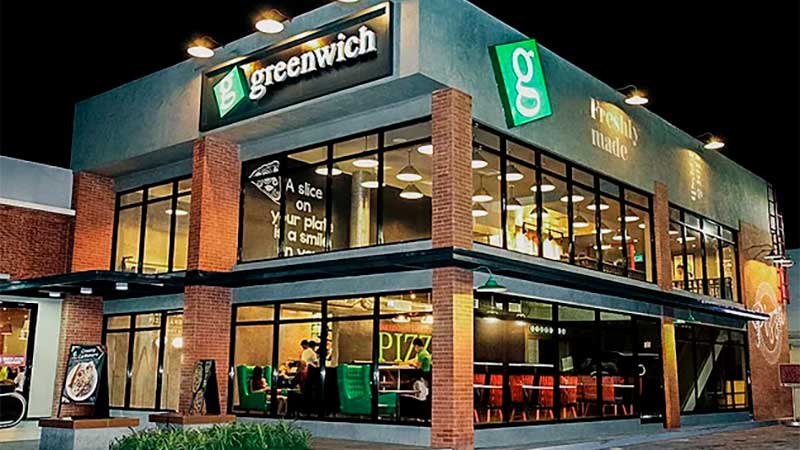 ---
Santino's (Jimini Foods Group)
Founded in: 1996
Franchising since: 2012
Initial investment: From Php 350,000+
Franchise Fee: Php 50,000
Monthly support fee: Php 5,000.00
JIMINI WHOLE PIZZA, launched in 1996 by Kerwin Tansekiao, created different brands catering to different segments: Jimini Whole Pizza for kids; Pizza Pedricos for sharing with barkada or family; and Santino's Supreme Slice, a grab-and-go slice pizza brand for the budget-conscious and time-starved individuals, was . The Philippine's Largest Pizza Cart Brand with over 200 outlets and fast growing launched in october 2012 Santino's Supreme Slice, the country's most franchised pizza in cart/kiosk format with more than 200 branches and delighting more and more pizza lovers across the archipelago.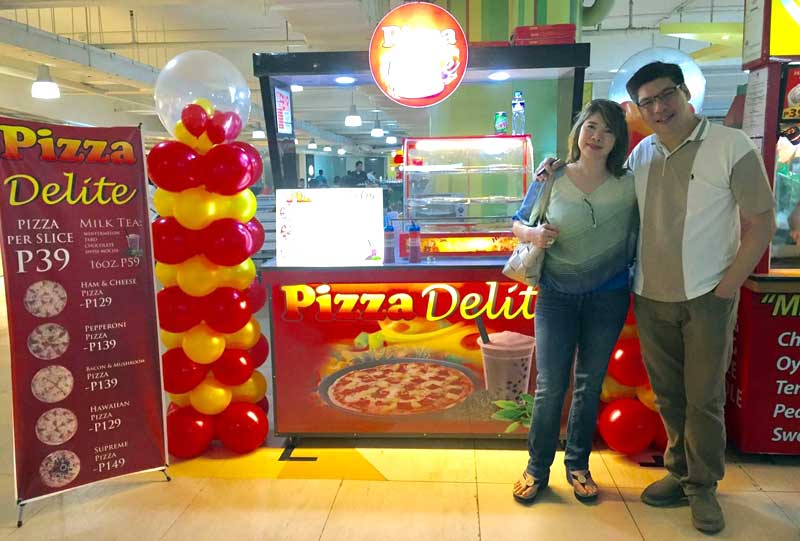 ---
Fat Boy's Pizza Pasta
Initial investment: $8,600 - $19,000
Royalty Fees: None
Fat Boy's Pizza Pasta is a promising hub for Pizza, Pasta and Fried Chicken lovers, that offers Honest-to- Goodness (Budget Friendly) impeccably delicious variety of pizza ranging from our classic pizzas which is a the reinvention of our very own Classic Pizzas, that has a sweet tangy blend of special tomatoes and spices with our special mozzarella cheese, on our famous original handmade par-baked crust.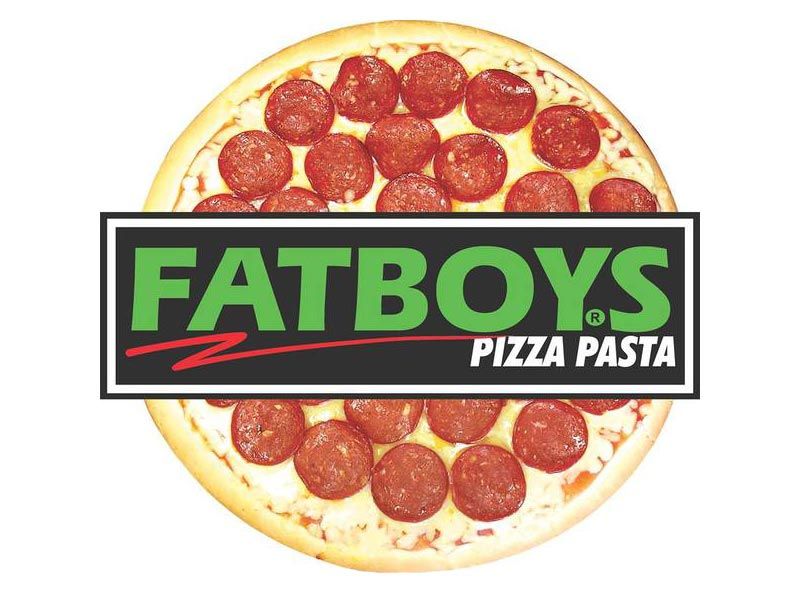 ---
View all Pizza Franchises
To know more about all stages of franchise development read our article Franchise development. How to develop a franchise.
Want to advertise your franchise with us and successfully boost your business?
Please send us your request and we will get back to you shortly!
DIDN'T FIND WHAT YOU WANT?
ASK THE EXPERTS