Franchise development. How to develop a franchise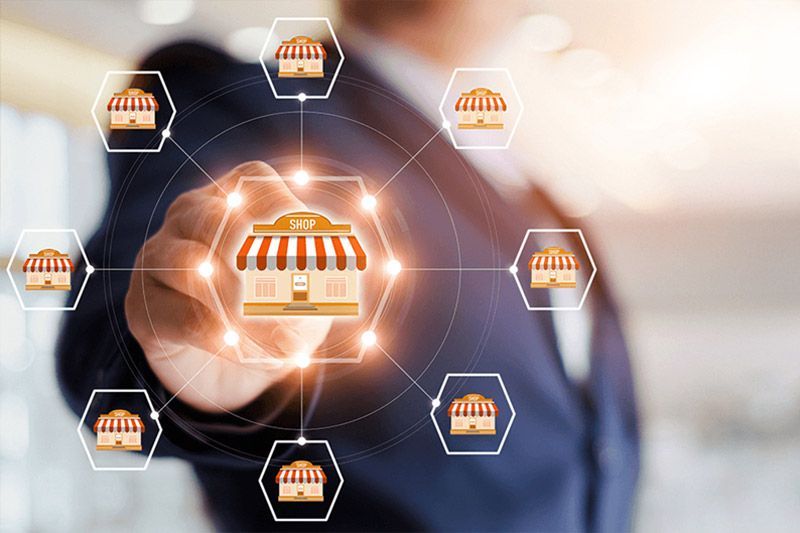 In search of tools to scale their business, many companies and brands turn to franchising. This type of business relationship has successfully established itself over the last quarter century. Today, it is one of the most popular ways to grow a business, in which the technological and intellectual property of the company are made available for the use of the franchise buyer. The best example is McDonald's franchise.
At first glance, it may seem that the franchise doesn't require significant investments, but at the same time opens up opportunities for rapid growth in the most prospective markets. In practice, however, the franchisors must get ready to invest a lot of money to be entitled to franchise their business in individual states. Below you will see in which cases franchising can be really helpful for a company and when this tool isn't worth it.
Definition of a franchise
A franchise is a type of business relationship between a franchisor and a franchisee. The transfer of a franchise implies a release of information that is the licensee's intellectual property. Operational compliance is monitored to avoid a violation of franchise regulations.
The licensor (franchisor) gives the licensee (franchisee) an opportunity to establish new businesses with the use of:
logos;
commercial systems;
providers;
learning scheme;
head office auxiliary functions.
A licensee pays a seller a commission - down payment and current costs. Both parties act on mutually agreed terms and in conformity with the regulations.
Regulation of franchise in the USA
All franchises are controlled by the federal statutes. A subject of any franchise contract is a legal disclosure document. According to the regulations, the licensor has to give the acquiring party the disclosure document consisting of 23 mandatory sections (clauses) at least two weeks prior to the conclusion of the contract and transactions. Every item informs the potential franchisee of the business, franchising terms, contract obligations, royalties, territories, initial costs, and other points you should take into account prior to starting a franchise. The licensor must have all these papers before selling the franchise business.
Note: The disclosure document should be renewed by the licensor at least once a year. In each state, this paper should be authorized by the state regulatory authorities. Certain states demand the licensing of a franchise or trade opportunities.
Features of franchising in Asia
In most Asian countries, franchising is not regulated by special laws. At the same time, the industry itself is developing. It has its own specifics, which should be considered when developing a franchise in Singapore, Thailand, and other promising Asian countries. Among the main factors to consider when developing a franchise in Asia:
Living conditions. An investor should consider the specifics of the political, social, technological, and economic environment before launching a brand in a specific region.
The level of government regulation. First of all, it is important to understand the specifics of taxation and the state's fiscal policy as a whole.
Language and culture. Asia is a region that is home to many ethnic and dialectal groups. Therefore, before entering the market with a brand, you need to understand how the brand name and its positioning fit into the cultural characteristics of a particular region.
The target audience. When entering the Asian market, it is important to understand the purchasing power and taste preferences of potential buyers.
Location. When developing franchising, it is necessary to take into account the specifics of the real estate market. Often, it is simply unprofitable to develop a franchise in a certain country due to the specifics of the business, which requires a lot of space.
Competitors. In Asia, any brand has every chance to meet its "clones". Before leaving, it is worth analyzing any successful players in the niche who fully or partially copy the franchisor's style.
Franchisee. When entering the Asian market, it is important to understand where the flow of franchisees will come from and what kind of people they will be. There are often cases when competitors, disguised as decent franchisees, simply adopted the franchisor's experience and then returned to their own business, leaving the franchisor without a partner.
Asia is a huge market with great potential. For a franchisor, joining means a noticeable scaling of their business.
Features of franchising in the EU
Despite the fact that today the European economy is experiencing a particular recession, companies that want to master franchising have the opportunity to take advantage of the crisis - a period when raw materials and goods are cheaper, and the number of competitors is not so great. Franchising in Europe can provide rapid growth and market entry and delegate some functions to independent contractors and franchisees.
To expand your franchise to the European market, you need:
Prepare documents for a franchise;
Find an industry-oriented consultant;
Register a trademark;
Develop a marketing strategy for selling franchises;
Attract responsible and motivated franchisees.
The European franchise market is just as heavily regulated as the American one. When entering it, it is worth having experienced lawyers and franchise specialists as consultants.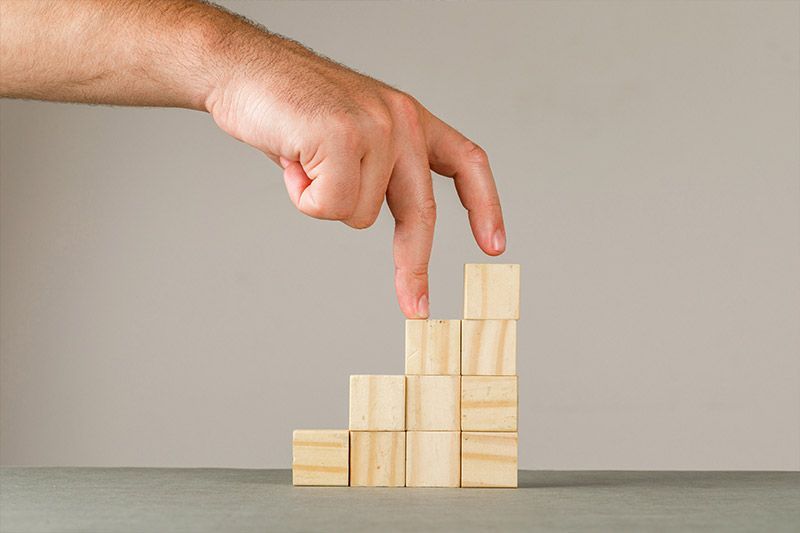 Stages of franchising
Franchise development implies the enterprise's willingness to perform specific actions, systematically helping the licensee or comprehensively promoting the brand. That's what you need to do to develop a franchise:
Stage 1. Ensure that the franchise is suitable for a specific company. During this stage, you should define whether the chosen franchising is consistent with the company's objectives and whether the enterprise is prepared to accept responsibility for hiring, learning, and helping the licensee during all stages of business development.
Stage 2. Draw up the disclosure document that meets all state regulations. FDD must be consistent with the company's objectives defined in the previous paragraph.
Stage 3. Write and draw up the complete operating manual. This confidential paper should notify the licensee of all data and system requirements necessary to start, regulate and promote any franchise.
Stage 4. Make sure to register your brand at the USPTO.
Stage 5. Create a separate corporate body, which will trade and help your franchise, as well as building systems for network development. Usually, an organizational structure of the company/LLC is used for these purposes.
Stage 6. Make sure to register your disclosure document in the countries where you are going to trade franchises. You can sell franchises in such states as Virginia, California, Texas, and Florida.
Stage 7. Create an original marketing strategy within the established budget. This stage is relevant when all juridical issues will be resolved. Your task is to determine the target licensees and potential marketplaces, assess the level of interest in your business and plan an optimal budget for engaging, learning, and helping buyers.
This process can last up to several months (based on the field of activity). Prior to hiring the sales staff, you should conduct an audit and ensure maximum transparency of your activity. Each licensor must have an impeccable reputation so that potential partners can trust him/her.
Is it expensive to franchise a company?
The total price of launching a franchise campaign is based on different factors, including the choice of partners. To assess the price of a franchise, you have to consider the stages of its franchise's development:
Opening- a set of actions aimed at legalizing franchisor's status;
Sale - a period within one year following the registration of the disclosure document, when the licensor sells his/her franchise to buyers.
While starting a franchise is a one-off task required to initiate a process, trading the franchise is something you'll need to deal with constantly. In general, the franchise is an ongoing process of development and change of your company.
Sales channels used (such as PPC, media, brokers, etc.) also affect the price of franchise promotion. Your budget should vary from $20,000 to 80,000 based on tactics/strategy chosen by the management. The final cost will be based on the choice of the counsel and an area developer. The most affordable options (costing up to $10,000) usually turn out more expensive due to the identification of violations or missed opportunities in the future. At the same time, offers over $80,000 don't give you anything extraordinary.
Note: It's not legal for an area developer to own a private lawyer to draw up his/her disclosure document. It's you who must hire a franchise attorney.
Another expense will be the creation of an operating manual. If the company has its own management, it significantly reduces the price of franchise development. If you need to outsource such task as software design, you will have to spend additional costs (about $18,000).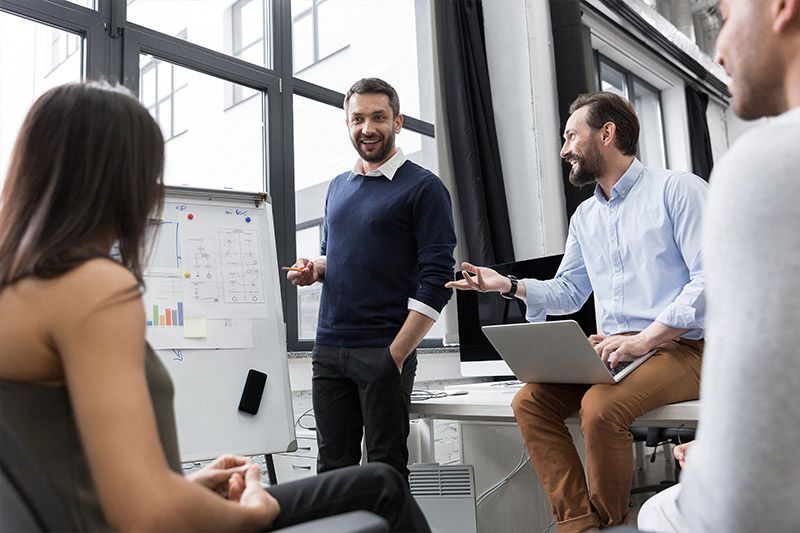 Growth strategies
In order to succeed in franchising your business, you need to take the steps mentioned below.
Strategy 1: establish a reachable goal
Franchising is a lengthy process, so before starting it, you should consider the feasibility of the objectives that you plan to reach using it. Your planning horizon must be within 36-48 months. Franchising must be included in your company's 5-year working plan.
Strategy 2: study your competition
The franchise market is competitive, so the company entering this niche must offer something different. The franchisor needs to understand whether the conditions it offers to a potential licensee in the prepared disclosure document are competitive.
Strategy 3: multicomponent proposal
The licensee should be able to access all flexible propositions to start several branches, which makes it possible to promote several commercial properties at places that interest the licensee.
Strategy 4: verification of FDD conformity with federal regulations.
Your company's FDD must include all required sections, additions, as well as modifications designed for each state where you need to trade franchises. These documents should comply with the regulations of different states.
Strategy 5: develop the franchise business
If you want your franchise to succeed, your company should systematically explore this niche, as well as collaborate with the experienced franchise associations, providers, etc.
How to advertise a franchise?
A franchise marketing strategy represents the main driving force of business development.
When creating this strategy, you should determine:
Franchise development goals for the coming year;
Portrait and features of your target audience;
Unique selling proposition for licensees;
Right way of investments;
External suppliers that increase interest, as well as credibility in your business.
Moreover, it is important to have an official website that fully reveals the history or benefits of your enterprise. Every site should include the data collection form for giving access to further details about your company. Interesting stories about the success of other franchisees also positively affect the client's decisions, so it's essential to post such content on the website.
The creation of the marketing strategy and trademark positioning will allow the developing of this area consistently and effectively. The brand represents the backbone of any franchise. Therefore, it is worth investing time, human and financial resources in its development (namely, its history and value proposition). Without brand promotion, all marketing activities such as pay-per-click, visiting exhibitions, posting on web portals, or broker cooperation will run at idle.
The franchise development starts with brand building. The brand must be unique and differ from hundreds of competing proposals. Therefore, the franchisor must continuously develop his/her trademark.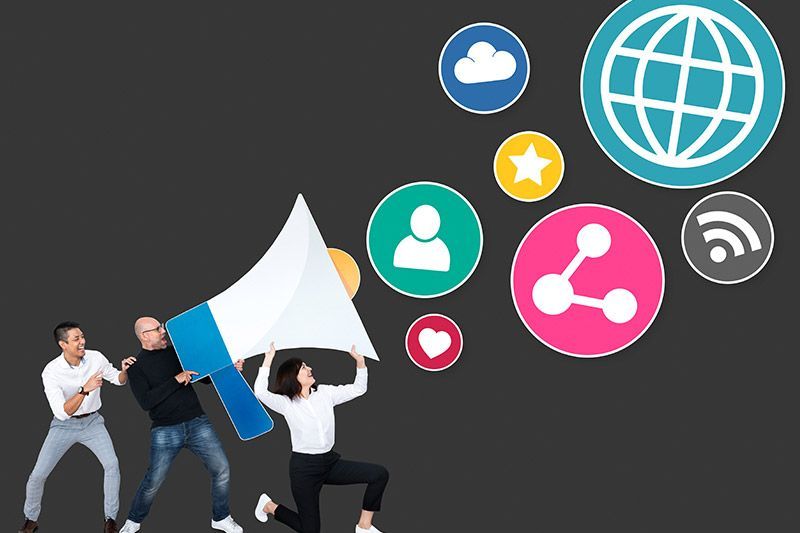 Sales channels
The main sales channels (as well as their features) can be found below.
Broker. This can be a private consultant and an employee of the professional association that provides select business services in accordance with the licensee's budget and preferences. A benefit of this channel is the possibility to engage skilled partners, and a drawback is a high broker charge.
Site. The creation and design of a site represent a long-range but fundamental investment. The company's website trading your franchise should contain detailed brand data and an original selling proposition for prospective customers. A benefit of this channel is the attraction of organic and shareware web traffic, and a drawback is a long-range investment and the payback period exceeding one year.
PPC. Pay-per-click is easy to configure. It is characterized by shareware web traffic. A benefit of this channel is an instant attraction of the target audience, while its disadvantages are the huge advertising expenses and huge risks of negative ROI.
Social network advertising. Social networks represent the best platforms for franchising. A great benefit of this channel is high traffic and targeting options, and the drawbacks are huge competition and huge advertising costs.
At the time of franchise development, you should (particularly in the of a non-promoted brand) create target pages for each marketing channel or product. You don't need to drive the traffic to the franchise website. You should create a separate landing page designed to sell a certain franchise business to a specific potential client. The use of target pages makes it possible to conduct split testing to increase the conversion rate.
Another essential point is customer data collection. The main objective is not to trade the franchise right now but allow your customers to find skilled partners and cause them to complete the contact form. Customer data permits you to begin a gentle marketing campaign.
Why do you need a franchise?
Franchising as a way to expand a business has a whole range of advantages for a franchisor. Among them:
Dynamic business expansion in promising regions without significant costs;
Minimization of risks associated with the opening and operation of new commercial units;
Increasing brand awareness and popularizing the company without additional investment;
Making a profit from the sale of real estate.
At the same time, it is worth considering the risks. One of them is reputational risks. The franchise seller must develop its own system for monitoring the fulfillment of the terms of the franchise. Another risk is the disclosure of trade secrets, which can happen when working with a dishonest franchisee. In general, franchising opens up a lot of opportunities for companies to scale.
Browse franchises by countries

USA

India

Canada

The UK

Indonesia

The Philippines

Australia

The UAE

Saudi Arabia

South Africa

Germany

Pakistan

Singapore

Malaysia
Other countries
---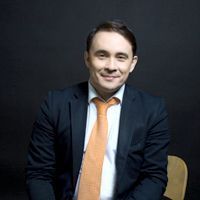 Written by
Vasil Gazizulin
Founder of Topfranchise.com
CEO Expedition 2009 - 2014
Author of a book «GROW WITH A FRANCHISE»
Want to advertise your franchise with us and successfully boost your business?
Please send us your request and we will get back to you shortly!
DIDN'T FIND WHAT YOU WANT?
ASK THE EXPERTS