The 10 Best Pharmacy Franchise Businesses in India for 2023
Update: 26.07.2023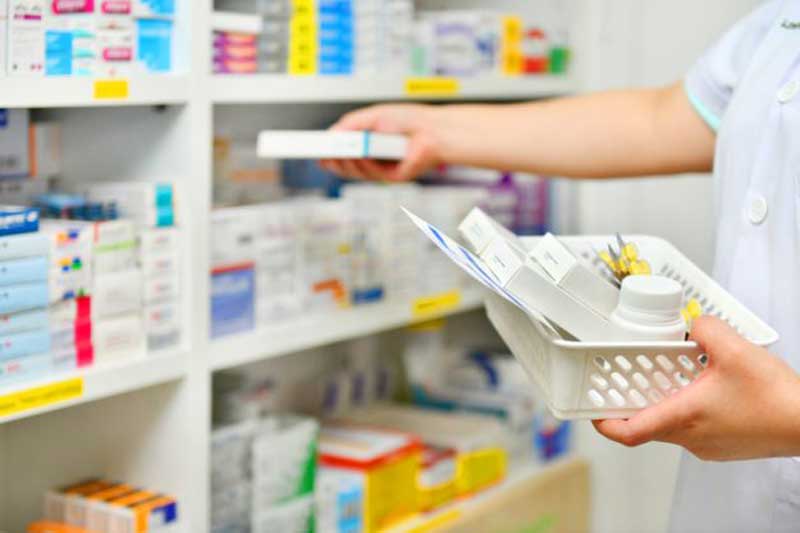 Whereas the effect of Covid-19 is devastating to a lot of businesses, pharmacy franchises continue to thrive. India has always been known as a country specializing in manufacturing drugs at low costs. And today pharmacy industry is getting a boost in the country. Starting own medical store is a great challenge as it requires licences and permits, a good product line, appropriate knowledge and relevant experience. In this case, buying a pharmacy franchise in India has a lot of benefits. A franchisee receives a well-known brand name, access to the existing network of reliable suppliers, an opportunity to get goods at a better price, and access to proven business processes. An entrepreneur can open either a medical store or start an online pharmacy franchise. The latter is a highly popular concept nowadays. It allows a franchisee to have a flexible schedule of work and save on renting or buying store premises. However, it requires excellent delivery & flexible payment mechanisms to be used.
Here are the top 10 best pharmacy franchises in India
PharmEasy
Founded in: 2015
Franchising since: 2022
Store: over 200
Initial investment: INR 11-12 lakhs
Franchise Fee: Rs 2.5-3 lakhs
PharmEasy began operation in 2015, and achieved great results right away. The need for quality medications and affordability of products are what drives customers to the PharmEasy franchise. The company strives to provide a wide array of affordable health medications and pharmaceutical drugs to people in need of those. Customers can order necessary drugs online and PharmEasy will have it delivered. For opening a PharmEasy unit one would need 200-500 sq. ft. space and enough investment to cover PharmEasy franchise cost.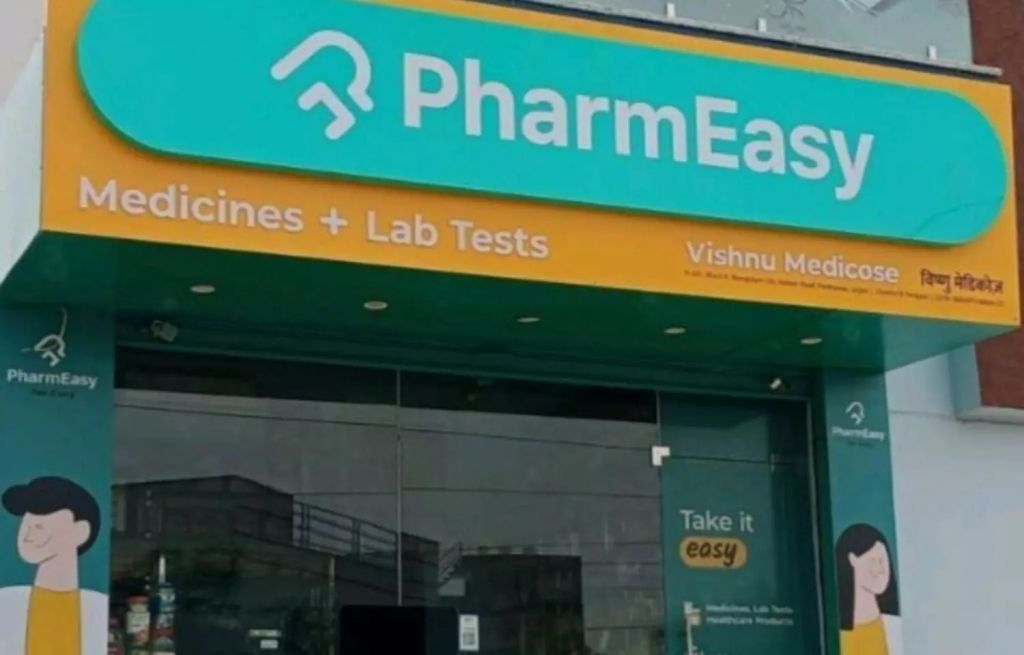 ---
Genmart Generic Pvt. Ltd.
Founded in: 2018
Franchising since: 2019
Franchise units: Less than 10
Initial investment: From Rs 20 Lakhs
Royalty Fees: Rs 5 Lakhs
GenMart was established in 2018 by GenMart Genric Pvt. Ltd., GenMart is a one-stop-shop pharmacy for prescribed drugs as well as other healthcare and wellness requirements. Genmart envisions passing the benefits of low marketing costs associated with generic pharmaceutical products to the last leg of the consumer shop.

---
Care Pharmacy
Founded in: 2017
Franchising since: 2018
Franchise units: Less than 10
Initial investment: From Rs 5 Lakhs
Royalty Fees: Rs 2 Lakhs
Established in 2017, Care Pharmacy is one of Gujrat's largest & fastest growing chain of pharmacy stores. It offers a wide range of more than 4,000 products in different categories & over 1000 generic molecules. It retails in medicines from various reputed companies like Cipla, Zydus, Heinz, Glenmark, etc. with 24/7 services.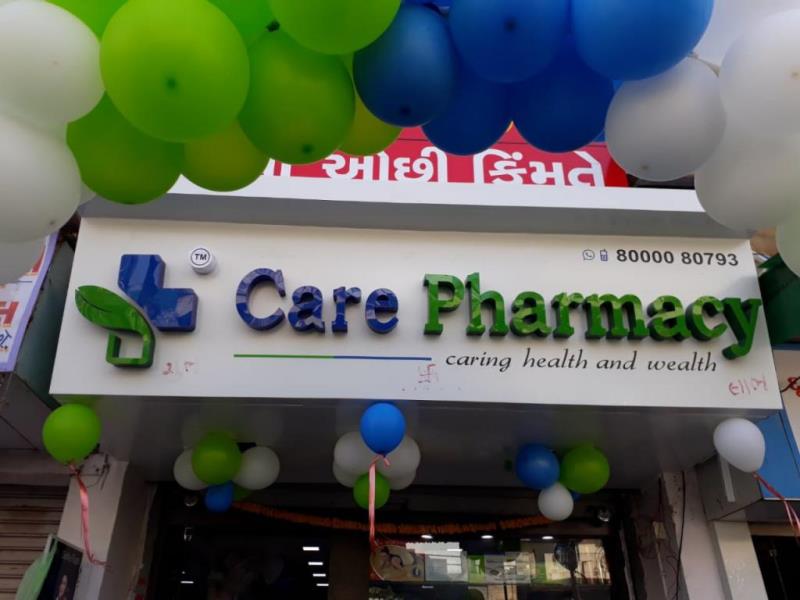 ---
Living Healthy 24
Founded in: 2016
Franchising since: 2019
Franchise units: Less than 10
Initial investment: From Rs 20 Lakhs
Royalty Fees: 4%
Living Healthy 24, a venture of Kolkata-based Culmination Healthcare Private Limited, is an integrated healthcare solution & service provider. Formed with the motto "Healthcare for All", Living Healthy 24 offers genuine medicines, doctor consultation, and health diagnostic services under one roof. The brand is also coming up with its health portal and mobile app for the benefit of the people.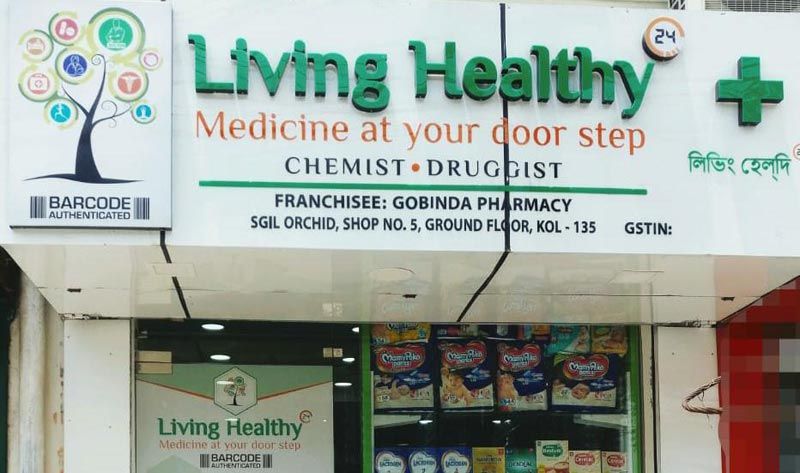 ---
Sanjivani
Founded in: 2006
Franchising since: 2015
Franchise units: 20-50
Initial investment: From Rs 10 Lakhs
Royalty Fees: Rs 3.5 Lakhs
Sanjivani is a well-known name in the pharmacy segment of the country providing comprehensive, world-class solutions in the field of pharmaceutical retail and distribution. Sanjivani specializes in providing a complete bouquet of products under its store, particularly in the pharmaceutical industry. The company is a reputed name in the field of distribution and aims to provide people with complete solutions catering largely to their health care needs.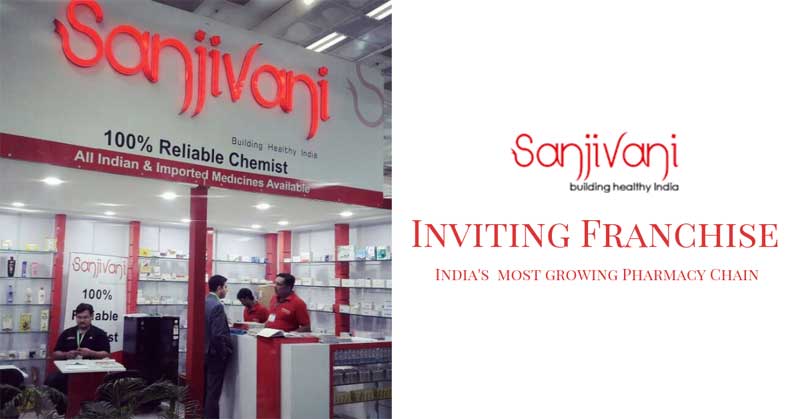 See more franchises in India in the catalog →
EMEDIX
Founded in: 2016
Franchising since: 2018
Franchise units: 20
Initial investment: From Rs 5 Lakhs
Royalty Fees: 1%
Today, with the growing population and changing lifestyles, the rising burden of various health hazards has become a key challenge. Though the urban part of India has diversified a lot into pharma retailing business still people living in the remotest village are forced to travel to nearby towns to access health care services. Established in 2016 as an online pharmaceutical company that sights to offer an excellent delivery & flexible payment mechanism, EMEDIX captivates itself as a medical store that delivers medicinal products by providing even an e-copy of the prescription.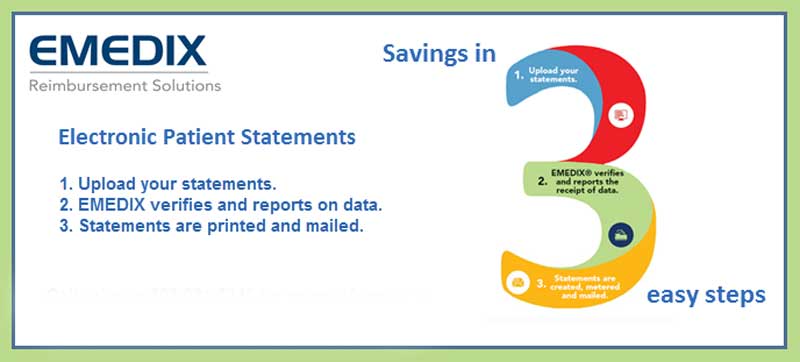 ---
SastaSundar
Founded in: 2013
Franchising since: 2013
Franchise units: 100-200
Initial investment: From Rs 0.5 Lakhs
SastaSundar is an innovative digital pharmacy and health care store. We are ensuring the supply of genuine medicines at low cost at the doorstep, free of cost to your customers. Apart from medicines, we also offer most of the brands related to Personal Care, Healthcare, Beauty Care, Herbal and Organic products, currently available in India. The model is highly appreciated and our Health Buddies are getting a very good business response. Grab the business model now to achieve your future dreams.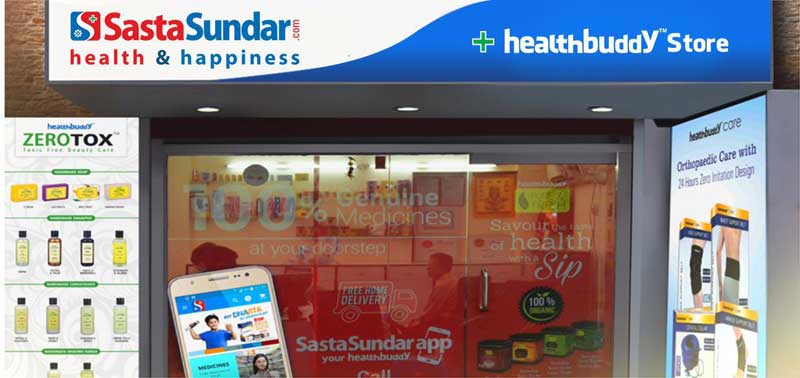 ---
DavaIndia
Founded in: 1995
Franchising since: 2017
Store: More than 550
Initial investment: INR 6-7 lakhs
Franchise Fee: Rs 1.5 Lakhs
Davaindia Generic Pharmacy, part of Zota Healthcare LTD, is India's leading medicine platform which specializes in generic medicines letting people get the same ingredient medicine at a very cheap rate. Brand is going to take a leadership position in transforming the global healthcare industry by making quality health & wellness products available for all. DavaIndia pilot store was launched in 2017 and expanded to more than 550 stores across 23 states for 2021. For starting a store franchisee needs a minimum 200 sq ft area with total investment amount of 6-7 lacs. Davaindia Generic Pharmacy franchise is a nice business opportunity for the Pharmaceutical, Ayurvedic and Nutraceutical medicines market.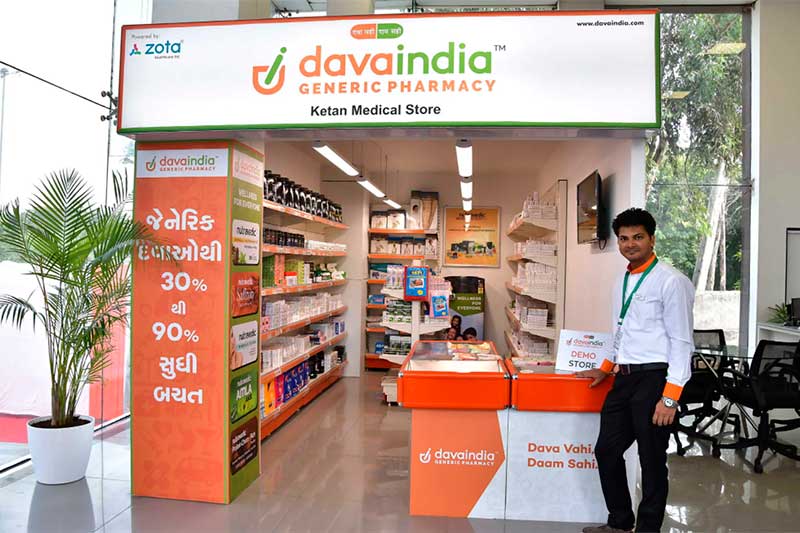 ---
Medlife
Founded in: 2014
Franchising since: 2017
Franchise units: More than 800+
Initial investment: INR 1 - 3 lakhs
Franchise Fee: Rs ₹20,000
Medlife International Pvt.Ltd, established in Bangalore in 2014 by Mr. Tushar Kumar and Mr. Prashant Singh and doing business as MedLife, is India's largest online pharmacy store. The store makes an delivery of about 20000 medicines across 29 states but the company recently announced its plans to establish an offline presence by opening retail pharmacy stores. Starting a Medlife pharmacy franchise is a profitable business. Interested persons should pass requirements, so to start a franchise, an agent needs to have at least a physical store area of around 120 sq. ft along with a minimum of 2 x1.5 feet of space outside the shop to display the Medlife signage board. The maximum size of the board can extend up to 6×3 ft.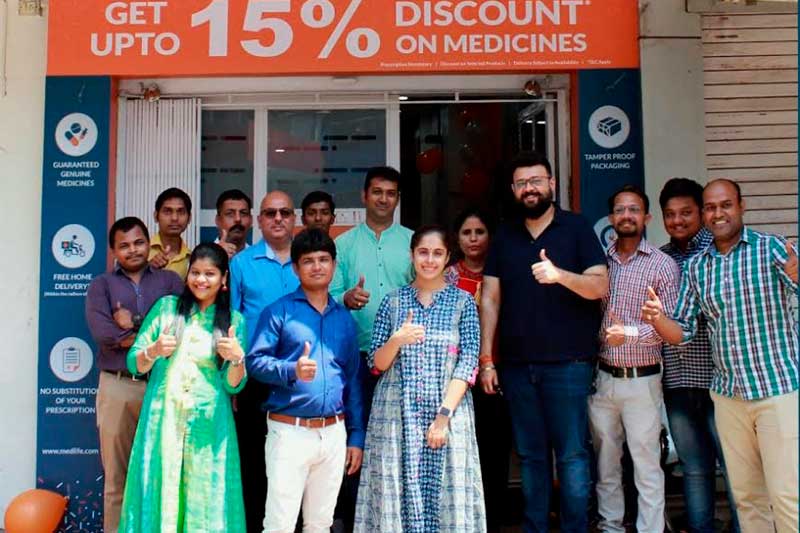 ---
MedPlus Pharmacy
Founded in: 2006
Franchising since: 2015
Franchise units: 20-50
Initial investment: From Rs 10 Lakhs
Royalty Fees: Rs 0.1 Lakhs
MedPlus is a highly recognized and well-trusted brand for its integrity and the great benefits it offers to its customers. It has successfully built the largest retail pharmacy chain in India in the shortest time and operates a network of stores across 12 states and over 150 cities with over 1350 successful pharmacies. Medplus franchise is well known for providing quality and genuine medicines, superior customer service, and great value for money. The company offers support in assistance with selecting the right location for the store, training for the franchisee and its staff, operational & audit support.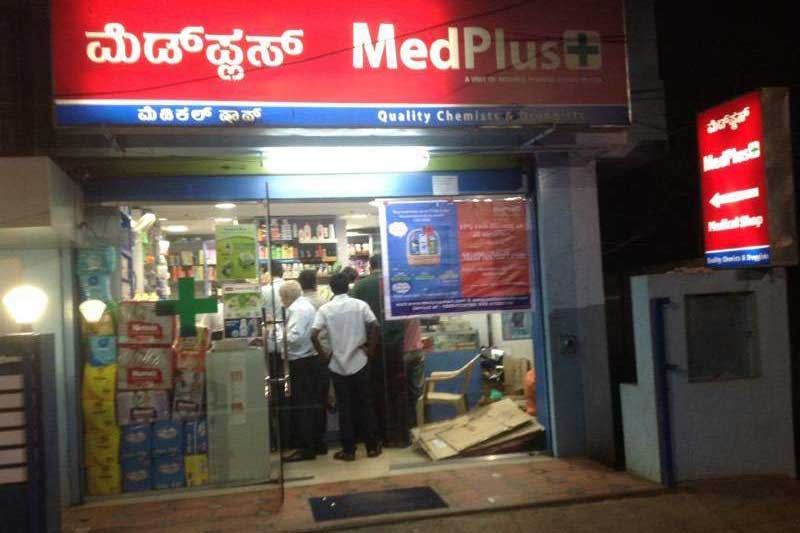 ---
View all franchises
Browse franchises by countries

USA

India

Canada

The UK

Indonesia

The Philippines

Australia

The UAE

Saudi Arabia

South Africa

Germany

Pakistan

Singapore

Malaysia
Other countries
Want to advertise your franchise with us and successfully boost your business?
Please send us your request and we will get back to you shortly!
DIDN'T FIND WHAT YOU WANT?
ASK THE EXPERTS