The 10 Best Mobile Franchise Businesses in Canada for 2023
Update: 12.11.2021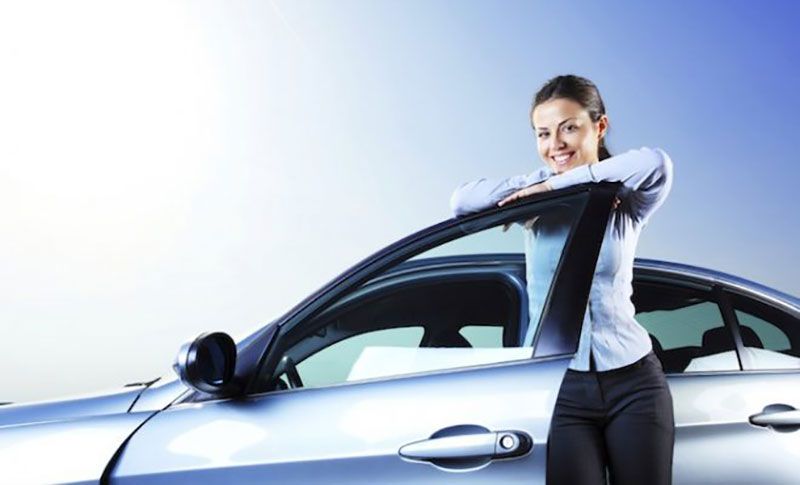 The pandemic forced a new style of life which made plenty of companies become mobile. Therefore, the Mobile franchise business segment is seen among the most developing in 2022. There are top 10 the most reliable mobile franchise brands which have been successfully expanding in Canada for years.
Mobile franchises have several significant benefits over storefront businesses. They require lower startup costs, no rent expenses, fewer employees and a more flexible work schedule. The best mobile franchise opportunities in Canada could be found in the home décor industry, rental construction equipment, vending, property management, home inspection businesses. Here is the list of the most reputed mobile franchises which are expanding their business by inviting smart entrepreneurs with business acumen to join their team. Starting your own mobile company with the assistance and support of an experienced franchisor is easy and fast!
Here is the top 10 mobile franchises in Canada
Lazymeal
Founded in: 2011
Initial investment: from $10,000
Royalty Fees: 5.5%
Lazymeal is an online food marketplace featuring high quality photos founded in Vancouver BC, serving consumers, offices and local restaurants. Lazymeal's goal is to offer an online food ordering experience that is second to none. Eating is a daily event for everyone. As our Regional Partner or business owner, you'll build and foster relationships with local businesses. The App and team at Lazymeal look after the day to day details. No need to worry about managing customer service, website maintenance or technical support. The platform is a game changer, offering more delivery options and better efficiency for both merchants and users. It's a win-win for everyone.

---
Canadian Residential Inspection Services
Founded in: 1988
Franchising since: 2001
Franchise units: 37
Initial investment: from $25,000
Royalty Fees: 0%
With 31 years of experience conducting home inspections, Canadian Residential Inspection Services is one of the oldest home inspection franchises in Canada. Canadian Residential Inspection Services is a full service home inspection franchise with excellent support. Our certified training program includes real hands-on field training in home inspections. A home inspection franchise offers several advantages over most other business models. You don't need an office, equipment inventories, or a large staff. It can be home-based, and even a good choice for a family venture.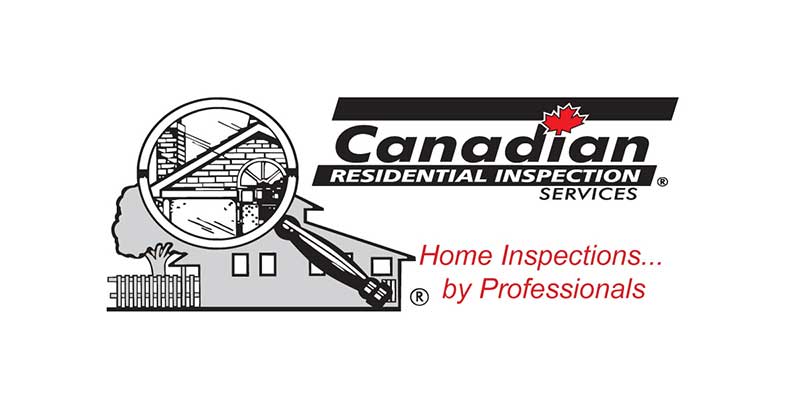 ---
Snack 4 Health
Founded in: 1987
Initial investment: from $10,000
Snack 4 Health Vending does not just sell machines with has the state of the art technology, but we are also committed to your success in the Healthy Vending business. Healthy Vending is the Hottest business opportunity in the vending business and we want you to be successful because your success is our success. Snack 4 Health also sets you up with wholesalers to purchase your product. Snack 4 Health vending has the most advanced machine in the market. Our manufacturer has been around since 1987 and the quality of machines is second to none. You are in good hands at Snack 4 Health. We go the extra mile.

---
Pringles Vending Business
Initial investment: from $10,000
Royalty Fees: 0%
As a Pringles Vending Business Partner you will be provided with our proven business system. A system designed to put you on the fast track to success. The Pringles Vending Business Program is available in 3 different startup levels. Choose the level that best suits your needs and enjoy your profits for years to come! Start your own home-based vending business today!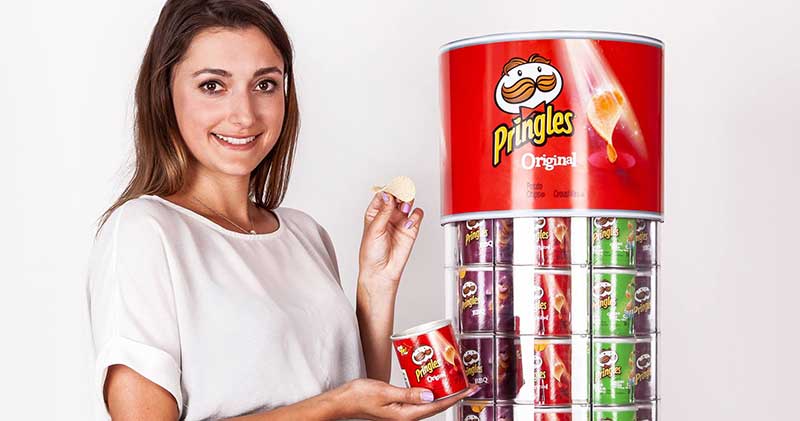 ---
TheRentalGuys.ca
Founded in: 2013
Franchising since: 2016
Franchise units: 5
Initial investment: from $200,000
Royalty Fees: 7%
TheRentalGuys.ca is quickly becoming known as Canada's foremost go-to for high quality, fast, easy and reliable rental construction equipment. As Canada's only web-based equipment rental company offering better, faster, and cheaper solutions, we're revolutionizing the industry. Together with our franchise owners, we make equipment rental easy and affordable, from coast to coast. With so many great territories available, now is the time to take your first steps with TheRentalGuys.ca.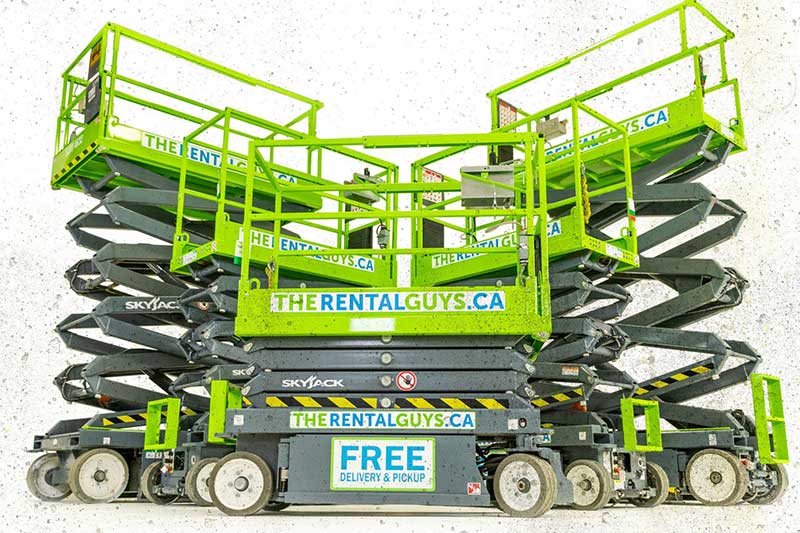 ---
Healthy Cravings Snack Vending
Founded in: 1987
Franchising since: 2012
Initial investment: from $10,000
The current trends in healthier lifestyles has created demands for healthy snack options in vending machines. We have answered the demands by creating Healthy Cravings. Our company has been in the industry for nearly 30 years and have helped thousands of people around the globe excel. We don't just sell machines and walk away. With our experience and knowledge, we teach our operators everything there is to know about operating a successful vending business. Join the Healthy Snack Vending industry for a low cost investment starting from $10,000!

---
Go Nourished
Franchising since: 1970
Initial investment: from $25,000
Premium & healthy products are the future of vending and locations across Canada love the Go Nourished Smart Market. Your Go Nourished Smart Markets are a route of automated salesmen working for you while you carry on your normal daily activities. Our unique vending machines are designed with a graphic display serving as a live billboard for the great products that we all know, love and want. Enjoy the tax write-offs for your car, gas, insurance, home office, phones, computers, entertainment expenses and more!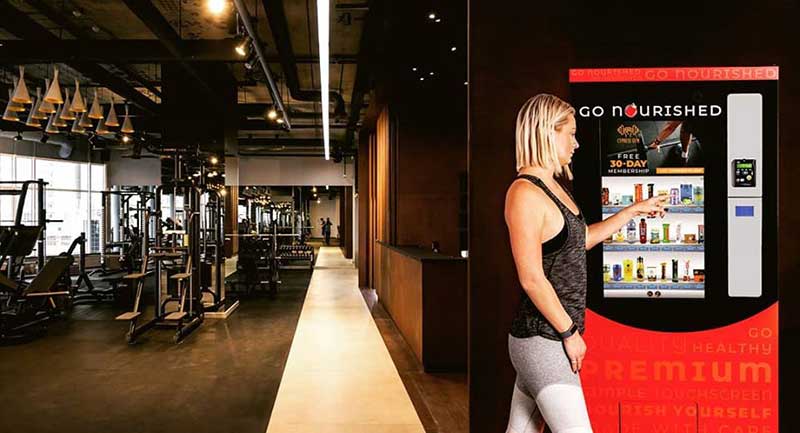 ---
Filta Environmental Kitchen Solutions
Founded in: 1996
Franchising since: 1996
Franchise units: 147
Initial investment: from $100,000
Royalty Fees: $750 per month
For over 20 years, the Filta Group has offered unsurpassed service around the world to restaurants and other commercial kitchens. With increasing concern over climate change, and economic stresses, Filta's services remain at the forefront of the food and hospitality industry. Customers are understanding more than ever the countless benefits that our services provide. We're looking for people with excellent communication skills who want to develop, own and manage a multi-van business, to provide commercial kitchens a range of proven environmental services.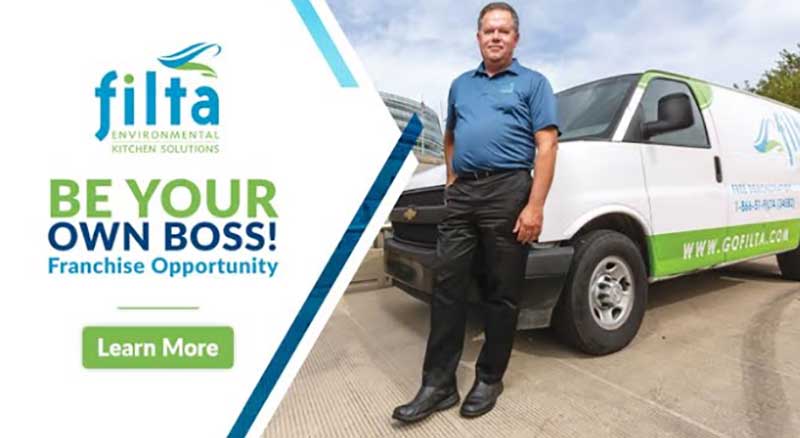 ---
Cricket Property Management
Founded in: 2018
Initial investment: from $10,000
Royalty Fees: 0%
Cricket is Canada's leading property management company headquartered in Vancouver, BC. Drawing on over 20 years of experience in residential rental management, Cricket provides exceptional customer service and has a reputation for delivering results for our clients. Cricket is an ideal franchise opportunity for entrepreneurs looking to start a business with a guaranteed recurring revenue stream, flexible schedule, and the ability to work from home. No property management experience is required. Property management is one of the fastest growing industries in Canada and is one of the few industries with a recurring revenue component. This allows business owners to have a consistent and predictable cash flow.

---
The Shutter Professionals
Founded in: 2014
Franchising since: 2019
Franchise units: 1
Initial investment: from $50,000
Royalty Fees: 5%
The Shutter Professionals enjoys a market niche in the home décor industry that offers our franchisees abundant opportunities with both residential and commercial business. Our unique advantage compared to our competitors is that we are a full-service retailer. The Shutter Professionals franchisees enjoy multiple revenue sources with reputable brands, low overhead and no inventory to maintain. You don't need any design or business background as we offer full training and ongoing support. We are the first 100% Canadian owned and operated Full-Service custom window covering franchise in Canada.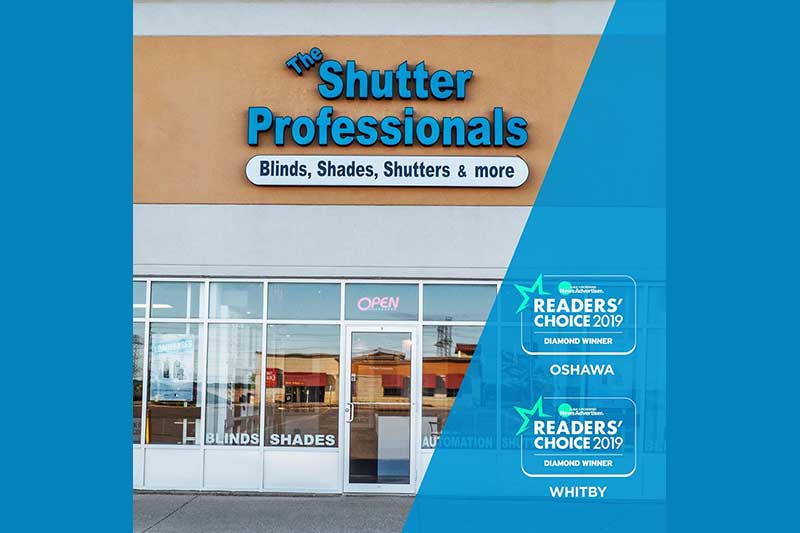 ---
Conclusion
To summarize, we can say any of the listed above mobile franchises is worth buying. But there is a lot to consider while choosing the best one for you. Pay attention to the reputation of the brand, what training and support are offered, check if the other franchisees are successful. But the main thing you need to do is to align your budget with investment requirements of the brand. In order to ease the challenge, we have made the comparison flowchart of the best mobile franchises in Canada for you. It shows the minimum estimated initial investment of each brand. By using it, you can figure out the difference in financial requirements for each franchise, and decide which one fits you the most.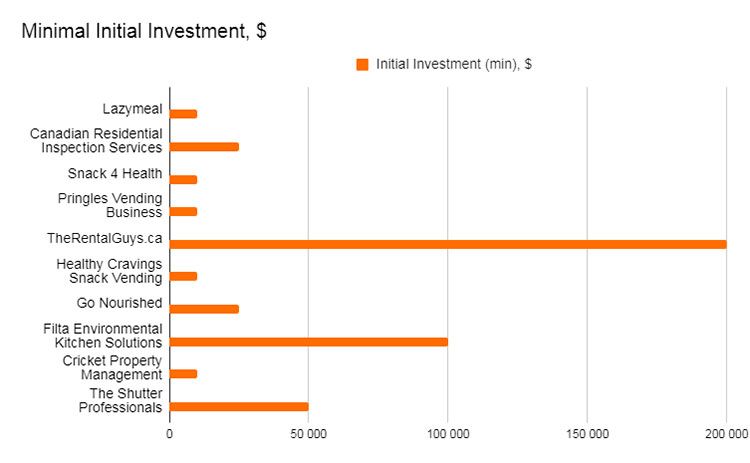 View all Mobile Franchises
Browse franchises by countries

USA

India

Canada

The UK

Indonesia

The Philippines

Australia

The UAE

Saudi Arabia

South Africa

Germany

Pakistan

Singapore

Malaysia
Other countries
Want to advertise your franchise with us and successfully boost your business?
Please send us your request and we will get back to you shortly!
DIDN'T FIND WHAT YOU WANT?
ASK THE EXPERTS