The 10 Best Fast Food Franchise Businesses in Canada for 2021
Update: 04.06.2021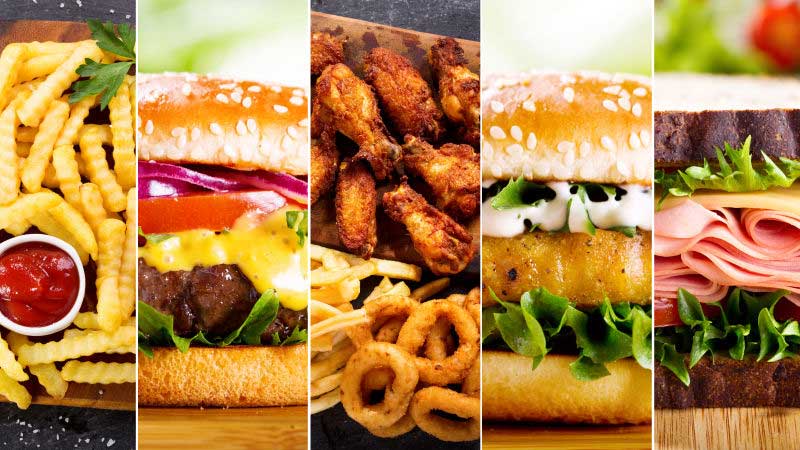 Fast food businesses have been gaining traction in Canada. In the last five years, the sector has shown an average annual growth rate of 3.4 %. However, tough competition and constantly changing tastes of consumers make the market more demanding for the quality of food, smart marketing approaches and outstanding concepts. The best fast food franchises in Canada for 2021 know how to build a successful business, attract a lot of loyal customers and get fast return on investment. If you are looking for a profitable business with an experienced franchise partner, we suggest considering the list of popular fast food franchise opportunities in Canada.
Here is the top 10 fast food franchises in Canada
Firehouse Subs
Founded in: 1994
Franchising since: 1995
Franchise units: 1171
Initial investment: from $150,000
Royalty Fees: $30,000
Firehouse Subs is a fast-casual restaurant chain with a passion for Hearty and flavorful food, heartfelt service and public safety. Founded by brothers and former firefighters Chris Sorensen and Robin Sorensen, Firehouse Subs is a brand built on decades of public service, steaming hot subs piled higher with the highest quality meats and cheeses, and its commitment to saving lives through the creation of Firehouse Subs Public Safety Foundation. Now seeking franchise partners in Ontario.
---
Mary Brown's Chicken & Taters
Founded in: 1969
Franchising since: 1969
Franchise units: 160+
Initial investment: from $250,000
Royalty Fees: $25,000
Mary Brown's Chicken & Taters is the largest Canadian-owned quick-serve chicken restaurant and one of the fastest-growing franchises in Canada. Our Signature Chicken is Made Fresh from Scratch in-store from whole, Canada Grade A Chicken; our tasty Taters are hand cut from real, farm fresh Canadian potatoes. Mary Brown's processes are time-proven, delivering a delicious, consistent menu and genuine hospitality that brings Guests back again and again.
---
Big Smoke Burger
Founded in: 2007
Franchising since: 2012
Franchise units: 18
Initial investment: from $300,000
Royalty Fees: 6%
Since 2007, we have consistently delivered a high-quality, flame-grilled burger to our guests that keep them coming back for more. They continue to choose Big Smoke burger because of our commitment to hand-crafted, hand-cut and homemade – quality food. As Big Smoke Burger owners, you will gain access to our highly-trained, experienced team. You will receive comprehensive management training, hands-on pre-opening and post-opening support and complete vendor selection. You will also receive intuitive, local and national marketing support, purchasing power and a support system for your new business that will enable you to effectively manage your business.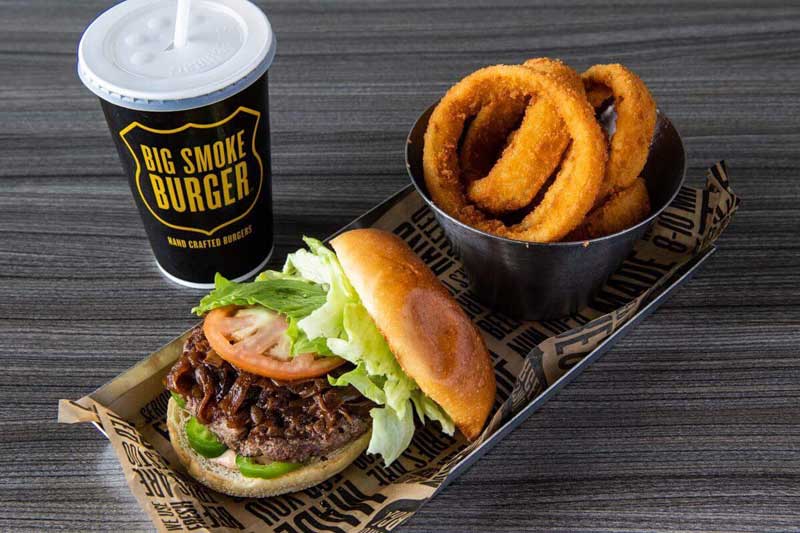 ---
Basil Box
Founded in: 2014
Franchising since: 2018
Franchise units: 10
Initial investment: from $500,000
Royalty Fees: 6%
Basil Box is a fast-casual restaurant created for today's sophisticated consumer. Basil Box is perfectly suited to entrepreneurs who seek a food industry opportunity with simple, efficient operations that offers alternative and compelling menu options. Basil Box meets the needs of its guests and its franchisees by providing its unique menu options through a business model that can be managed simply and efficiently, while still leveraging profitably and sustainably over the long-term.
---
Panago Fresh Pizza
Founded in: 1986
Franchising since: 1986
Franchise units: 192
Initial investment: from $200,000
Royalty Fees: $25,000
With 200+ locations and system wide sales over $165 million, Panago has built a reputation as one of Canada's premiere delivery takeout pizza franchises over the last 30 years. Because we believe better pizza starts with quality ingredients, Panago offers wide selection of recipe pizzas and a variety of fresh, quality toppings, including vegan and vegetarian options. Our diverse menu and customer experience set us apart, allowing Panago to successfully expand into new markets.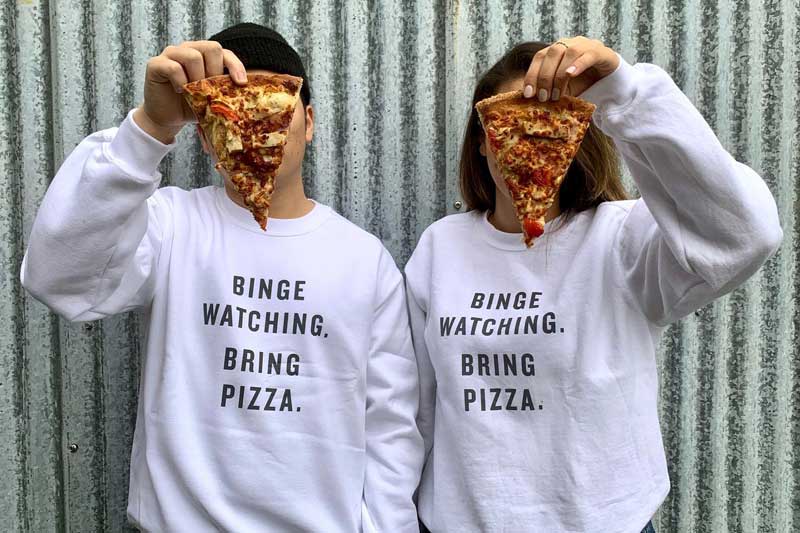 ---
strEATS Kitchen
Founded in: 1992
Franchising since: 2017
Franchise units: 4
Initial investment: from $331,000
Royalty Fees: $25,000
strEATS is an exciting new brand introduced by Joey's Only Franchising Ltd. Globally inspired street Tacos, Burritos and gourmet Poutine create a menu that appeals to a younger generation and families alike. The atmosphere of strEATS is modern, vibrant and hip. The open kitchen accentuates the high quality, freshly prepared ingredients in our fast-casual environment. Our three-week training program takes you through every aspect of restaurant management at an established corporate restaurant. Our hands-on approach will teach you how it's done whether you've worked in restaurants before or not.

---
A&W Food Services of Canada Inc.
Founded in: 1956
Franchising since: 1957
Franchise units: 974
Initial investment: from $250,000
Royalty Fees: $55,000
A&W offers the rare opportunity to partner with an award winning and forward thinking restaurant brand committed to good food farmed with care. We are Canada's original burger chain with over 974 restaurants and sales of $1 billion. Single franchise opportunities are available with an unencumbered cash investment from $250K - $450K plus. We have a special interest in candidates that are "moveable" anywhere in Canada that would be interested in our opportunities in smaller towns.
---
Fatburger
Founded in: 1952
Franchising since: 2005
Franchise units: 53
Initial investment: from $425,000
Royalty Fees: 6%
Put a Fatburger in your life – it's a good tasting business! The first Fatburger Canada opened in 2005 in Vancouver, BC and we've been going strong ever since. We're proud to be Canadian owned and operated. If you are looking to own a successful business franchise in partnership with a brand that is experiencing significant growth and have a passion for serving high quality food in an upbeat friendly environment, then Fatburger may be the choice for you. Restaurant experience is beneficial but not essential – Fatburger Canada has an excellent ongoing training and support system.

---
Arby's Canada Inc
Founded in: 1964
Franchising since: 1967
Franchise units: 3419
Initial investment: from $700,000
Royalty Fees: $37,500
Since we opened our first restaurant in Boardman, Ohio, in 1964, we've been serving quality meats on handcrafted sandwiches. We call this transformation from a cut of meat to a delicious sandwich "Meatcraft" and our dedication to Meatcraft forms every decision we make. From the sandwiches we serve to our curly fries, shakes and sides, everything we do is in service to the meats. Arby's opened the first Franchised Restaurant in Canada over 30 years ago. We are currently in 7 Provinces.
---
MR.SUB
Founded in: 1968
Franchising since: 1971
Franchise units: 267
Initial investment: from $275,000
Royalty Fees: $25,000
When MR.SUB® surfaced in Toronto in 1968, it opened the door to a healthy way of eating, especially for people on the go. Still Canadian owned and operated, MR.SUB® is an icon in the quick service restaurant sector, serving great food at over 250 locations from coast to coast. MR.SUB® is owned by the MTY Group.
---
View all fast food franchises
Want to advertise your franchise with us and successfully boost your business?
Please send us your request and we will get back to you shortly!
DIDN'T FIND WHAT YOU WANT?
ASK THE EXPERTS