The 10 Best Decorating Franchise Businesses in Canada for 2023
Update: 04.11.2021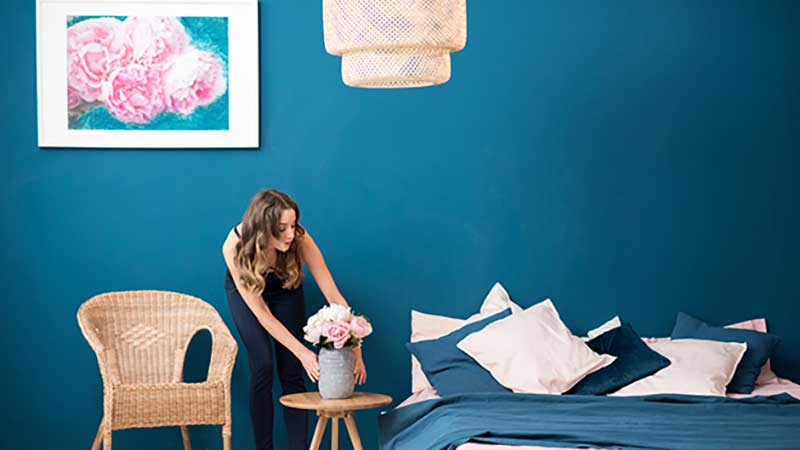 Decorating Franchise Business offers a spectrum of services. Some of the companies provide commercial and residential painting services, the others sell home furnishings, the third ones do decluttering and remodeling. The success of a decorating franchise mostly depends on a proven business model and a unique concept. The best decorating franchises in Canada are distinctive brands with a successful business model. They offer their franchisees a complete training and ongoing support in order to make them achieve high goals in the business. Here's a list of 10 top decorating franchise opportunities available right now.
Here is the top 10 best decorating franchises in Canada
Caring Transitions
Founded in: 2006
Franchising since: 2006
Franchise units: 172
Initial investment: from $76,000
Royalty Fees: 5%
Caring Transitions franchisees offer a range of services, including de-cluttering, downsizing, document organization, estate sales, online auctions, total household liquidations, and senior relocation and resettling. A majority of clients are seniors and their families, but the company also serves empty-nesters and individuals facing a major transition in their lives, such as death, divorce or downsizing.
---
CertaPro Painters
Founded in: 1991
Franchising since: 1992
Franchise units: 478
Initial investment: from $179,000
Royalty Fees: 5%
Join the market leader and leverage 26 years of experience in the $56B commercial and residential painting industry. Our customers and franchise owners have made the CertaPro brand the most trusted, most referred and most reliable in the industry. A strong fit for skilled business professionals, your crews do the painting. Ranked #1 by Entrepreneur magazine in a category we established. Ranked #1 in Franchisee Satisfaction by Franchise Business Review in all of Home and Property Services.
---
Christmas Decor Canada
Founded in: 1986
Franchising since: 1986
Franchise units: 366
Initial investment: from $20,000
Royalty Fees: 4%
Professional Christmas lighting and decorations on both residential and commercial sites. We offer a variety of specialty themes that are custom-fit. This is a seasonal business and an excellent addition for anyone interested in operating a profitable winter addition to an existing business. It's also a great way to retain key employees in the slower months.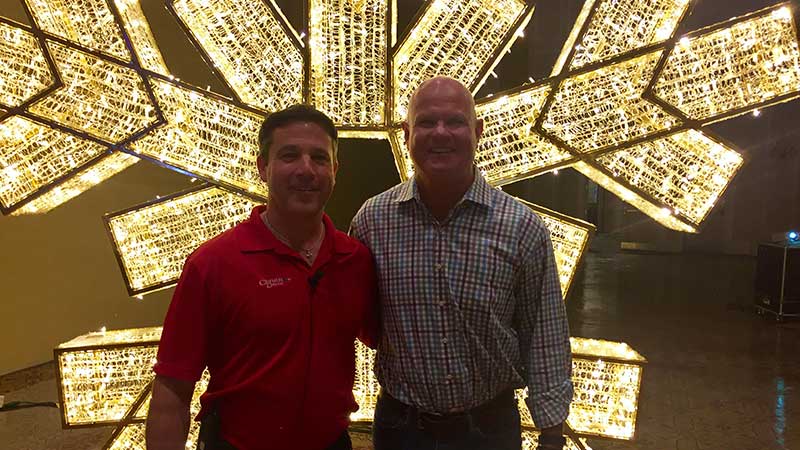 ---
Decor&You
Founded in: 1994
Franchising since: 1998
Franchise units: 70
Initial investment: from $54,000
Royalty Fees: 10%
Decor&You offers exciting opportunities in the growing $200 billion dollar home furnishings industry. We are primarily looking for managing partners to develop decorating firms staffed by teams of certified professional decorators who provide interior decorating services to clients. Our decorators have the advantage of our proven DecorPlan System, quality vendor manufacturer partnerships, and C.I.D.I. certified Professional Education Programs. In addition, our state of the art computerized sampling and presentation system, window treatment design tools, and more saves decorators time and insures greater profitability.

---
Five Star Bath Solutions
Founded in: 2013
Franchising since: 2015
Franchise units: 30
Initial investment: from $65,000
Royalty Fees: 6%
Bath Solutions is in the 50 Billion dollar bathroom remodeling industry. We have proprietary technologies to allow our franchisees to differentiate themselves from all competitors and scale their business. We have a full in-house marketing and advertising company. 70%-90% of our leads come through online Franchisor supported sources. We have cutting edge proprietary Sales Center and quoting technology/software to help build your brand an ensure greater success. Our in-house Call/ Sales Center allows our Franchisees to duplicate themselves, augment wealth, and create lifestyles that are compelling.
---
Five Star Painting
Founded in: 2007
Franchising since: 2007
Franchise units: 161
Initial investment: from $70,000
Royalty Fees: 5%
From our online_db_users in Alberta, Canada to our expansion in the United States, Five Star Painting has remained focused on becoming the best painting system in the service industry. Our goal is to provide our franchisees with the proven systems and support they need to succeed, regardless of their backgrounds. Recognized as a 2017 top franchise by Franchise Business Review.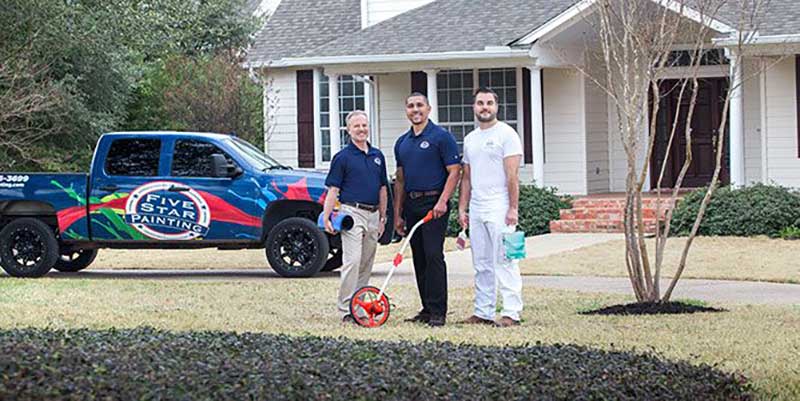 ---
Fresh Coat
Founded in: 2005
Franchising since: 2005
Franchise units: 131
Initial investment: from $77,000
Royalty Fees: 6%
Fresh Coat franchises offer interior and exterior residential and commercial painting services. Fresh Coat will paint a whole house or just one room, is referral-based and eco-friendly. Franchisees don't need painting experience; instead, they hire and manage experienced painters. Fresh Coat franchises are located in the U.S. and Canada, and the company is expanding internationally.
---
Gotcha Covered
Founded in: 2001
Franchising since: 2007
Franchise units: 62
Initial investment: from $70,000
Initial franchise fee: $66,000
A Gotcha Covered franchise provides a lifestyle business with extraordinarily profit potential through high margins and extremely low operating expenses, all within a very cash flow friendly model. We sell virtually everything for the interior of a window, both for the residential and commercial markets, including blinds, shades, shutters, window film and fabric treatments like draperies, curtains, swags & cascades and hundreds of other custom window treatments and accessories.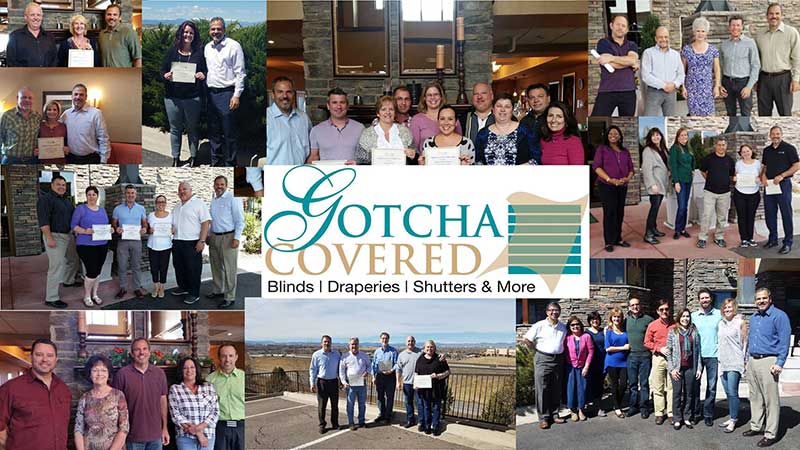 ---
Prep'n Sell
Founded in: 2002
Franchising since: 2015
Franchise units: 5
Initial investment: from $35,000
Initial franchise fee: 7%
Prep'n Sell is a unique home improvement franchise. We operate in a niche market, building win-win relationships with local professionals. We offer a full spectrum of home improvements and our convenient One Call Does It All service sets us apart. We take on jobs of all sizes - from minor handyman repairs to complete renovations. Prep'n Sell is an emerging Canadian home-based franchise with a low initial investment and low overhead costs, but huge potential returns. If you love renovating, design, real estate and helping people, Prep'n Sell could be right for you. Our distinctive brand, proven business model, complete training, ongoing support and professional marketing make this a rewarding, profitable, turn-key business opportunity!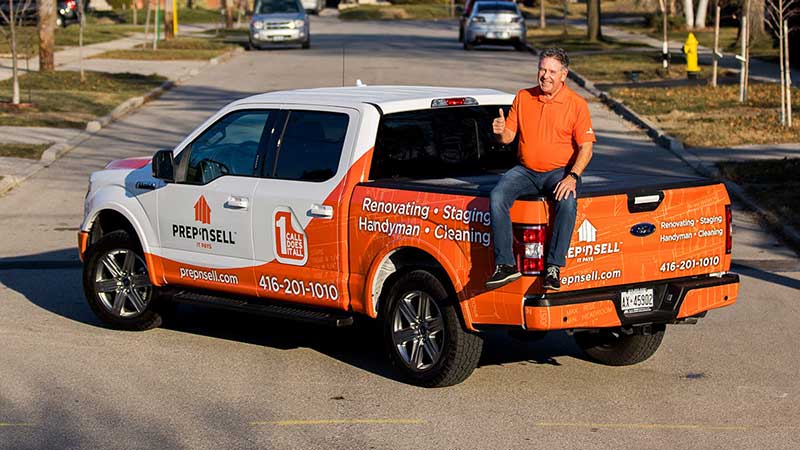 ---
Wow 1 Day Painting
Founded in: 2010
Franchising since: 2011
Franchise units: 51
Initial investment: from $65,000
Initial franchise fee: 6%
How is Wow 1 Day Painting different? Our name says it all. Unlike other painting companies that may take several days, if not weeks, to complete a painting project, we do it in one day. Our formula is simple: Speed + Quality = WOW! Imagine leaving for work in the morning and when you return, your home has been completely transformed. We make it easy, from start to finish. We are disrupting the painting industry by bringing professionalism to an industry that is ripe for reinvention. By using a perfected system, our customers receive the quality they expect in a timeline that's unexpected. It is our primary objective to leave our customers with a feeling of WOW, each and every time.
---
View all decorating franchises
Want to advertise your franchise with us and successfully boost your business?
Please send us your request and we will get back to you shortly!
DIDN'T FIND WHAT YOU WANT?
ASK THE EXPERTS