The 5 Best Vending Machine Franchise Businesses in Canada for 2023
Update: 16.12.2021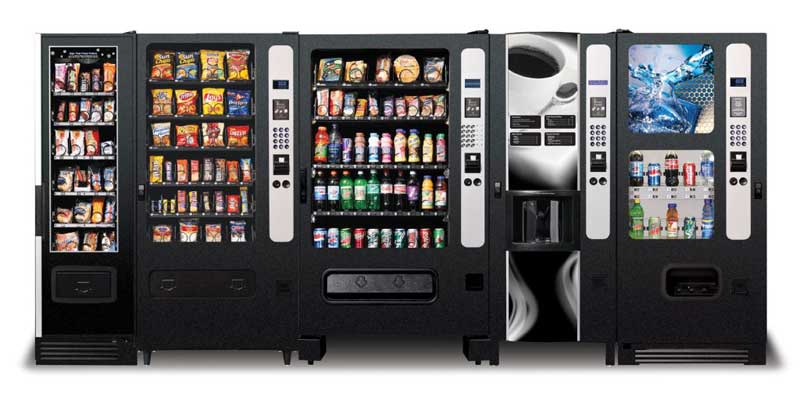 Driven by demands for hygiene caused by the pandemic, vending machine, as well as other cashless payment services, become more popular. That gives an edge to Vending machine franchises. We`d like to pay your attention to the list of the best in Canada in 2022. The leaders are still the same as two years ago.
The main advantages of vending machines are convenience and accessibility to customers. Therefore, vending machine franchises are becoming popular among entrepreneurs as they bring fast return on investment. They offer a wide variety of concepts, including ATMs, coffee makers, healthy snack machines, etc. The best vending machine franchises in Canada provide their franchisees with all necessary tools and know-hows in order to make them become fully set up in business. If you find vending machine business to be right for you, check out the list of popular vending machine franchise opportunities in Canada.
Here is the top 5 vending machine franchises in Canada
Snack 4 Health
Founded in: 1987
Initial investment: from $10,000
Snack 4 Health Vending does not just sell machines with has the state of the art technology, but we are also committed to your success in the Healthy Vending business. Healthy Vending is the Hottest business opportunity in the vending business and we want you to be successful because your success is our success. Snack 4 Health also sets you up with wholesalers to purchase your product. Snack 4 Health vending has the most advanced machine in the market. Our manufacturer has been around since 1987 and the quality of machines is second to none. You are in good hands at Snack 4 Health. We go the extra mile.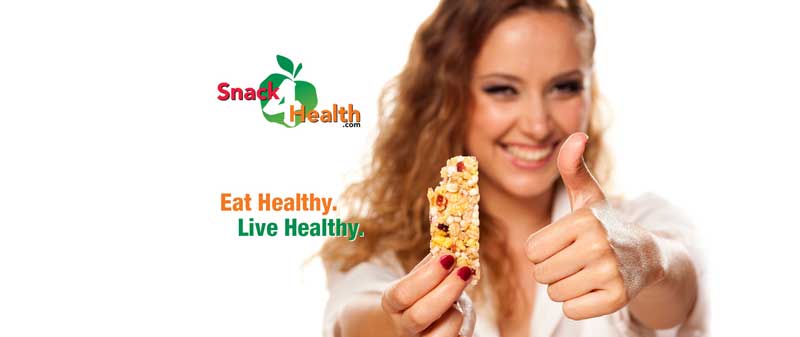 ---
Pringles Vending Business
Franchising since: 1970
Initial investment: from $10,000
Royalty Fees: 0%
As a Pringles Vending Business Partner you will be provided with our proven business system. A system designed to put you on the fast track to success. The Pringles Vending Business Program is available in 3 different startup levels. Choose the level that best suits your needs and enjoy your profits for years to come! Start your own home-based vending business today!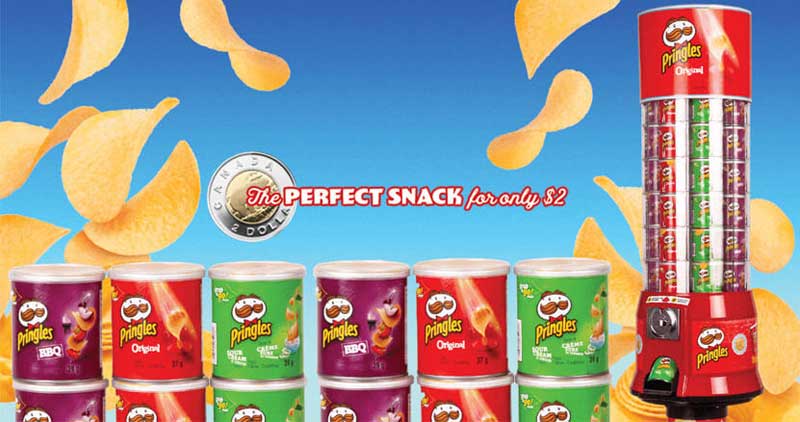 ---
MTI Telecom
Franchising since: 2006
Initial investment: from $10,000
MIT Telecom is pleased to present Canada's most exciting business opportunity with their prepaid products business. Now you can quickly generate wealth at a very low start-up cost! Available across Canada, the MTI system's prepaid products are the best value in the industry, and we have plenty of locations available in your area. The MTI system is the easiest way to generate income without having to maintain a retail office, or pay ongoing expenses associated with retail franchises. This is a simple cash-based business that you can run Minimum time, Part time or Full time and there's no selling required.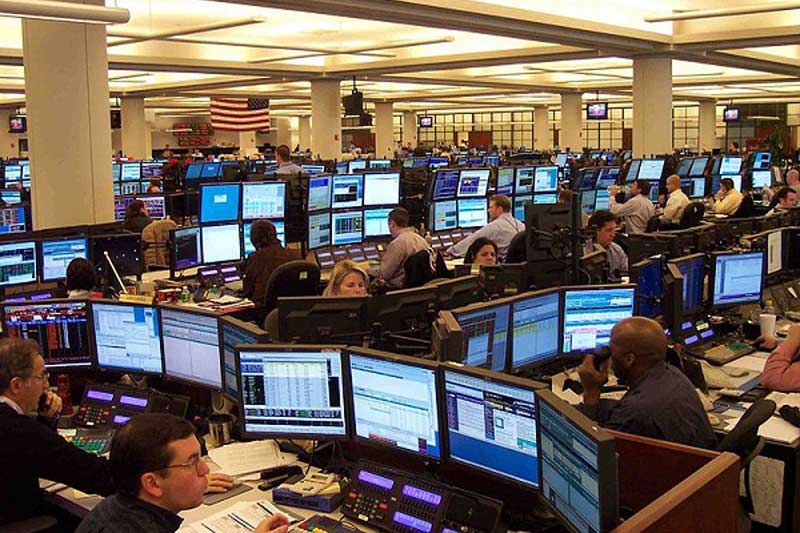 ---
Healthy Cravings
Founded in: 1987
Franchising since:1987
Initial investment: from $10,000
Franchise Fee: $5,000
Healthy lifestyles have created demands for healthier snacks in vending machines. Today, people from all walks of life are looking for "Healthy Atmospheres" in their workplace environments. We have answered their demands with "Healthy Cravings." Our machines are filled with low calorie, low carb, whole food snacks such an organic nuts, custom trail mixes and a variety of healthier snacks. Instead of dispensing candies that satisfies the sweet tooth, our machines are providing healthier snack options that satisfies the taste buds and waist lines. With nearly 30 years of manufacturing and industry experience, we have the tools and know-how to assist and help you become 100% set up in business in this growth industry.

---
Go Nourished
Founded in: 1970
Initial investment: from $25,000
Premium & healthy products are the future of vending and locations across Canada love the Go Nourished Smart Market. Your Go Nourished Smart Markets are a route of automated salesmen working for you while you carry on your normal daily activities. Our unique vending machines are designed with a graphic display serving as a live billboard for the great products that we all know, love and want. Enjoy the tax write-offs for your car, gas, insurance, home office, phones, computers, entertainment expenses and more!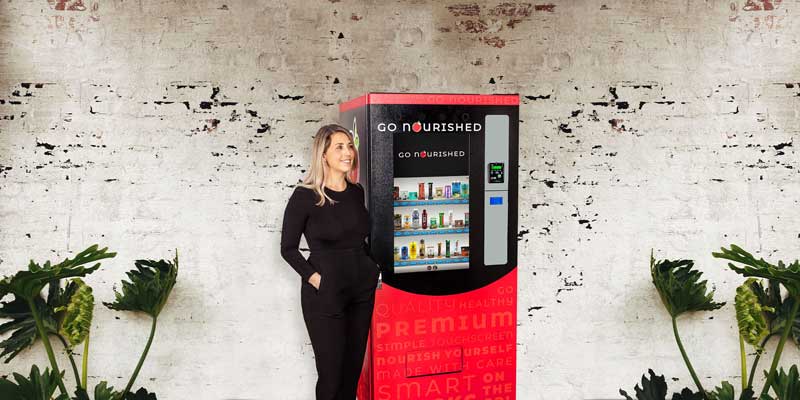 ---
Conclusion
To summarize, we can say any of the listed above vending machine franchises is worth buying. But there is a lot to consider while choosing the best one for you. Pay attention to the reputation of the brand, what training and support are offered, check if the other franchisees are successful. But the main thing you need to do is to align your budget with the investment requirements of the brand. In order to ease the challenge, we have made the comparison flowchart of the best vending machine franchises in Canada for you. It shows the minimum estimated initial investment of each brand. By using it, you can figure out the difference in financial requirements for each franchise, and decide which one fits you the most.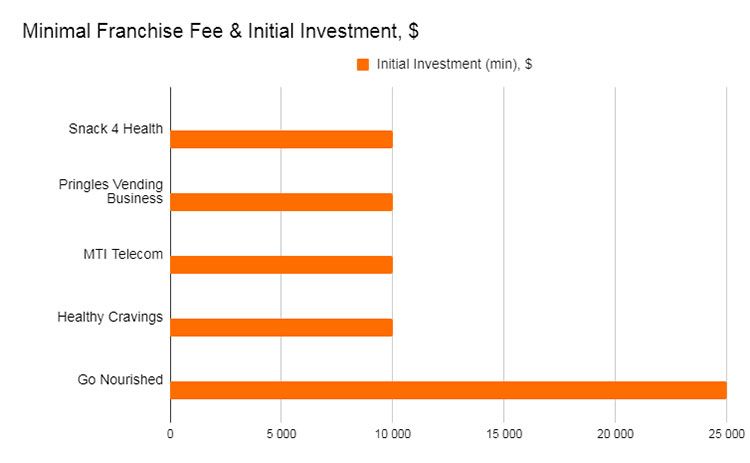 View all Retail Franchises in Canada
Browse franchises by countries

USA

India

Canada

The UK

Indonesia

The Philippines

Australia

The UAE

Saudi Arabia

South Africa

Germany

Pakistan

Singapore

Malaysia
Other countries
Want to advertise your franchise with us and successfully boost your business?
Please send us your request and we will get back to you shortly!
DIDN'T FIND WHAT YOU WANT?
ASK THE EXPERTS