Top 10 Most Popular Pizza Franchises in Canada for 2023
Update: 25.03.2021
Pizza is one of the most popular food in the world especially when it comes to takeout and delivery. Canada is not an exception. There is even Canadian pizza which comes with tomato sauce, mozzarella cheese, bacon, pepperoni, and mushrooms. A lot of pizza franchises are available for sale in the country, however, they cannot fully cover the demand for this delicious dish. If you`d like to start your own profitable business which will always be in high demand, invest in a pizza restaurant franchise. Canadians prefer eating pizza from famous brands such as Domino`s Pizza and Pizza Hut. Therefore, choosing the concept to own, opt for a well-known reputable company rather than a low cost pizza franchise. A mature franchisor offers a proven business model, successful marketing and advertising techniques, unique recipes and menu, and many other perks. Here is a list of the best businesses operating in the segment. Pick the one you want!
Here are the top 10 best pizza franchises 2021 in Canada
Pizza Pizza
Founded in: 1967
Franchise units: 724
Initial investment: from Can$ 330,000
Franchise Fees: Can$ 36,000
Pizza Pizza offers you the best opportunity to be your own boss. We have over 750 locations across Canada, operated by professionals who share the same core values that have made Pizza Pizza one of the most successful pizza Franchises in the country.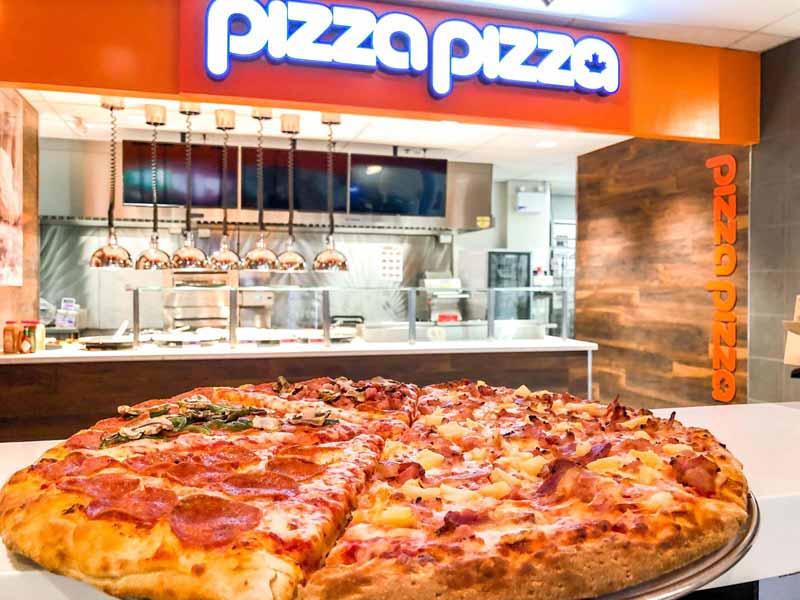 ---
Boston Pizza
Founded in: 1964
Franchise units: 348
Initial investment: from Can$ 1,800,000
Franchise Fees: Can$ 72,500
Royalty Fees: 7%
For more than 50 years, BC-based Boston Pizza has made a name for itself through over-the-top pizza creations and earnest connections with its communities through charity and service. The chain's dedication to passion and innovation has helped Boston Pizza secure its place as one of Canada's most coveted franchises.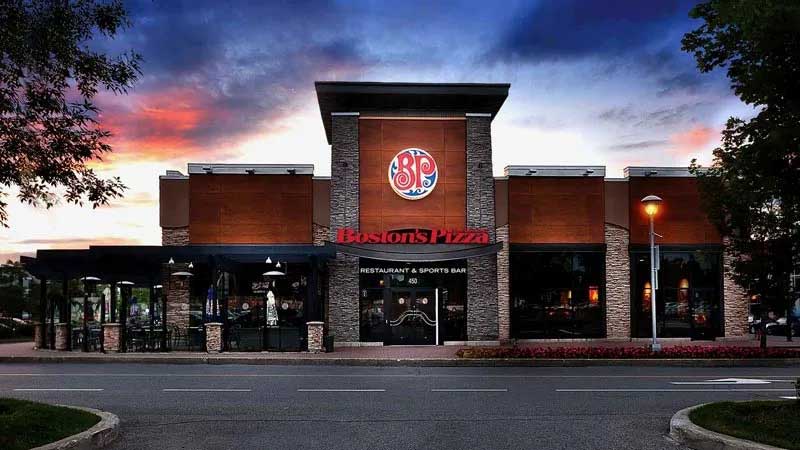 ---
Freshslice Pizza
Founded in: 1999
Franchising since: 1999
Franchise units: 75
Initial investment: Can$ 240,000 - Can$ 360,000
Royalty Fees: 0%
Freshslice Pizza opened its first franchise in 1999 at the corner of Commercial and Broadway by founder Ray Russell. Our Canadian owned and operated franchise system is more than 70 restaurants strong with franchises in British Columbia. There are hundreds of franchises for you to invest in, Freshslice is the only company that doesn't charge a royalty or advertising fee, saving you tens of thousands of dollars each year.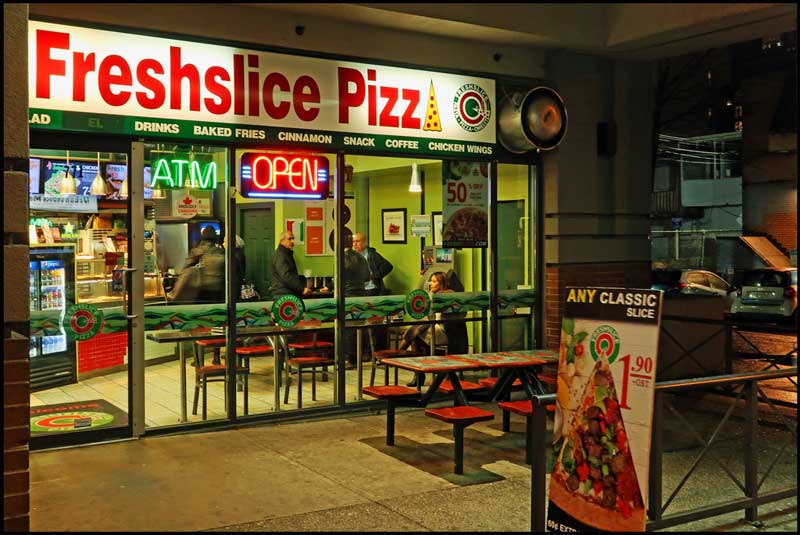 ---
Pizza Hut
Founded in: 1958
Franchising since: 1959
Franchise units: 17000+ (Globally)
Initial investment: Can$ 444,000 - Can$ 2,500,000
Franchise Fees: Can$ 30,000
Pizza Hut, a division of YUM! Brands, Inc. (NYSE: YUM), founded in 1958 in Wichita, Kansas, is an American restaurant chain and international franchise which provides pizza and other Italian-American dishes, including pasta, side dishes and desserts. Franchise Management Inc. is the largest Pizza Hut franchise operator in Canada and currently owns and operates more than 175 Pizza Hut locations in Canada and the United States. There are 163 Dine-in locations, 149 locations that offer take-out and delivery, with a grand total of 330 Pizza Hut locations in Canada!
---
Greco Pizza
Founded in: 1977
Franchising since: 1981
Franchise units: 100+
Initial investment: Can$ 180,000 - Can$ 220,000
Franchise Fees: Can$ 18,000
In 1977 the first Greco Pizza Restaurant opened in Moncton, New Brunswick featuring a delicious line of pizzas. Today there are over 100 outlets operating in Atlantic Canada, Ontario and Quebec.Each Greco Pizza is a professionally designed, low investment restaurant that serves quality products at reasonable prices.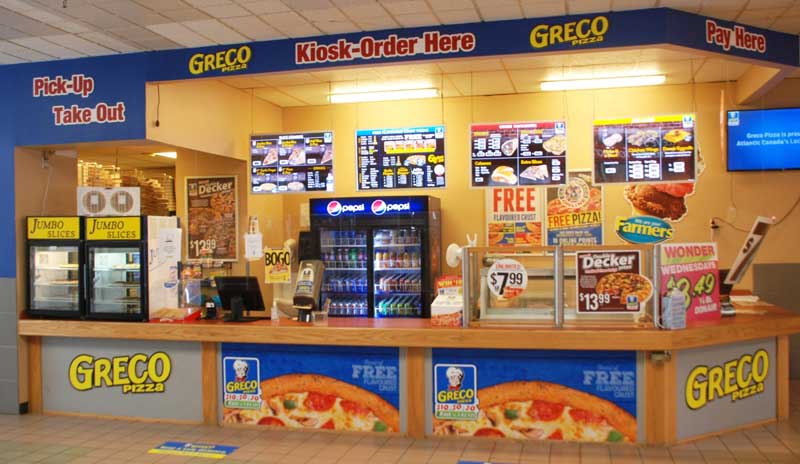 ---
Domino's Pizza
Founded in: 1960
Franchising since: 2007
Franchise units: 17800+ (Globally)
Initial investment: Can$ 144,650 - Can$ 557,630
Franchise Fees: Can$ 30,000
Domino's Pizza is an American multinational pizza restaurant chain founded in 1960 which features a variety of Italian-American main and side dishes. Pizza is the primary focus, with traditional, specialty, and custom pizzas available in a variety of crust styles and toppings. Domino's opened its first international store in Winnipeg, Manitoba, Canada on May 12, 1983. As of the first quarter of 2021 and through its global footprint, primarily made up of locally-owned and operated franchises, Domino's operated a network of more than 17,800 franchised and company-owned stores in the United States and over 90 international markets.
---
Panago
Founded in: 1986
Franchise units: 150+
Initial investment: Can$ 302,000- Can$ 435,000
Franchise Fees: Can$ 30,000
Royalty Fees: 5%
With over 150 locations and system sales in excess of $110 million, Panago has built a reputation as one of Canada's premiere delivery takeout pizza franchises. Our chef-created original pizzas, salads, wings and breadsticks appeal to today's evolving consumer, satisfying their expanding culinary tastes and demand for quality and convenience. Our unique products and customer experience set us apart, allowing Panago to successfully expand into new markets.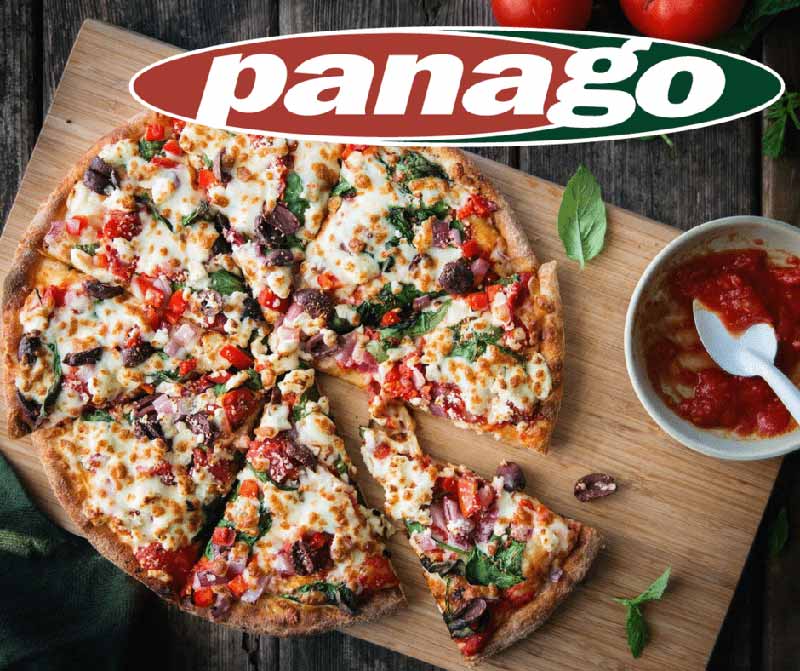 ---
Pizza Nova
Founded in: 1963
Franchise units: 140+
Initial investment: Can$ 272,000-Can$ 302,000
Franchise Fees: Can$ 24,000
Royalty Fees: 6%
The Pizza Nova story began in 1963 in Toronto, Ontario, when a young Italian family opened the very first Pizza Nova restaurant. Still family-owned, Pizza Nova today represents over 140 locations where we pride ourselves on the simple fact that we deliver quality.

---
Papa John's
Founded in: 1985
Franchising since: 1986
Franchise units: 5000+
Initial investment: from Can$ 157,000 - Can$ 1,020,500
Royalty Fees: 5%
Papa John's Pizza is an American restaurant franchise company. It runs the third largest take-out and pizza delivery restaurant chain in the United States and Canada. Quality is at our core. It's the foundation we started with, from the first Papa John's pizza that was made in a broom closet in Jeffersonville, IN, to now more than 5,000 locations in 44 countries and territories around the world.
---
Little Caesars
Founded in: 1959
Franchising in Canada since: 1969
Franchise units: 5,400+
Initial investment: from Can$ 544,000
Royalty Fees: 6%
Little Caesars Pizza, the fastest-growing pizza chain in America, continues rapidly to expand its brand worldwide, providing an opportunity for independence in a franchise system. Little Caesars is an international brand and household name - and it has come a long way since its start as a single store in Garden City, Michigan, a suburb of Detroit in 1959, and the opening of its first Canadian franchise in 1969. Little Caesars is growing, looking for franchisees to help bring HOT-N-READY pizza to communities nationwide. There are opportunities in nearly every province across Canada.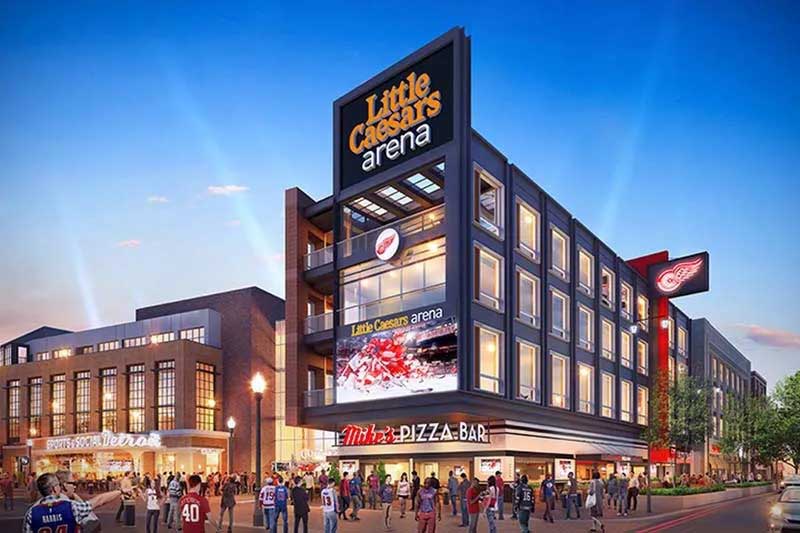 ---
View all pizza franchises
Want to advertise your franchise with us and successfully boost your business?
Please send us your request and we will get back to you shortly!
DIDN'T FIND WHAT YOU WANT?
ASK THE EXPERTS