Top 10 Low-Cost Franchise Businesses in Canada for 2023
Update: 04.06.2021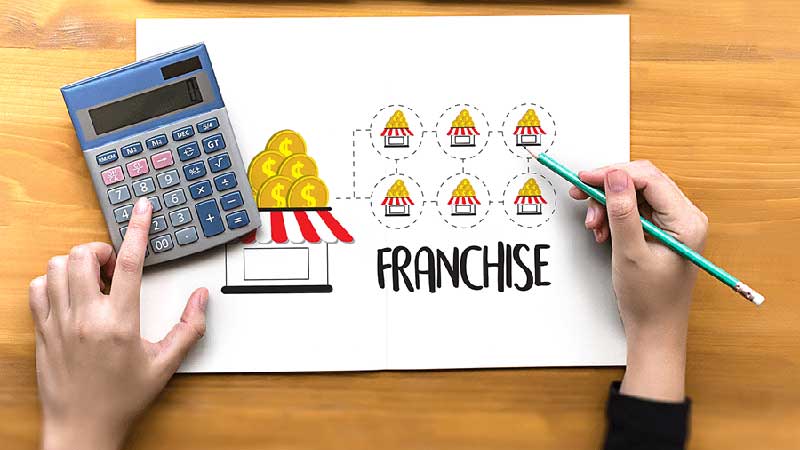 A low-cost franchise is a good option for entrepreneurs with a tight budget or those who would like to try themselves in the type of business. The best low-cost franchises offer opportunities for growth. Besides, cheap franchises can be run from home, don`t require numerous staff and allow the owner to work at their own pace. Top cheap franchises to own in Canada could be found in coffee, restaurant, home dog training, auto repair, tax service businesses. No matter if the franchise is expensive or cheap it offers a proven business concept, well-established management and continued support of a professional team! Find the hottest Low-Cost Franchises in Canada for 2021 in the list below.
Here are the top 10 best franchises to start with low investment in Canada
Coffee News
Founded in: 1988
Franchising since: 1993
Franchise units: 709
Initial investment: from $11,000
Royalty Fees: 0%
Put your entrepreneurial and community spirit to work! Coffee News is a fun little restaurant publication with a secret: extremely effective ads! You sell the ads, we provide the weekly content to keep your readers thoroughly entertained and coming back for more! Ongoing training and support! An ideal home-based business that was established in 1988, Coffee News has become the world's largest franchised publication.
---
JDI Cleaning Systems Inc
Founded in: 1992
Franchising since: 1992
Franchise units: 130
Initial investment: from $3,000
Royalty Fees: 0%
Come thrive with us! Master franchises are available across Canada to those with management and sales experience. The master franchise program is an executive franchise opportunity for those looking to make above-average returns. You manage the business while your local service franchisees do the cleaning. Our local franchise program was created for entrepreneurs interested in starting a service-based business in the commercial cleaning field. Janitorial contracts, equipment, and an extensive training program are all included.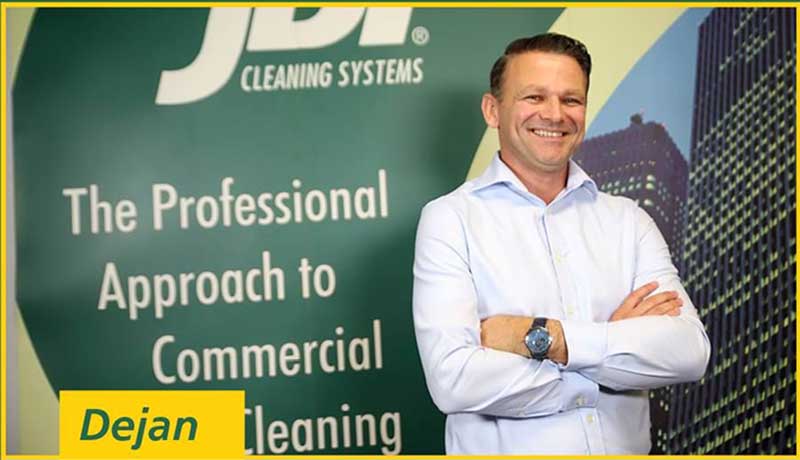 ---
Bark Busters Home Dog Training
Founded in: 1989
Franchising since: 1994
Franchise units: 235
Initial investment: from $25,000
Royalty Fees: 11%
Bark Busters' mission is to improve the lives of dogs and the families that love them. We are looking for people who share this passion. The most successful Bark Buster franchisees are great communicators who are confident in their ability to promote themselves and succeed at something new. Our highly effective training techniques, intensive training program, support network, an excellent reputation, international scale, infrastructure and systems, web presence, and proven business model provide our franchisees a huge competitive advantage in the dog training industry.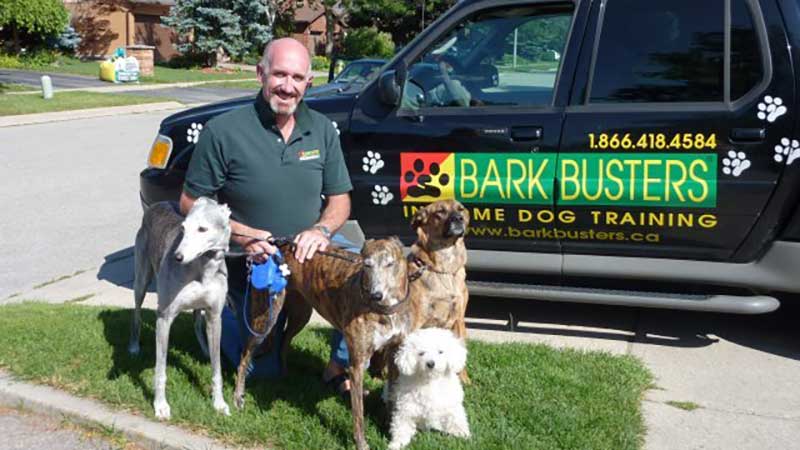 ---
Enviro Masters Lawn Care
Founded in: 1987
Franchising since: 1994
Franchise units: 45
Initial investment: from $30,000
Royalty Fees: 5%
Enjoy the Great Outdoors and be part of a great new approach to lawncare. Join Canada's fastest-growing organic and environmentally considerate lawn care franchise. Full training, marketing and ongoing support programs, covering infield training, business and turf management. Our ORGANIC & ENVIRO considerate programs provide a beautiful deep green lawn at a lower price than it would cost customers to create themselves, guaranteed. Great business for you and your family to enjoy for years to come.
---
Fix Auto
Founded in: 1992
Franchising since: 1992
Franchise units: 630+
Initial investment: from $25,000
Royalty Fees: 0%
Fix Auto is part of Canada's largest automotive aftermarket services network with over 270 locations across the country. Celebrating 25 years of excellence, each Fix Auto centre is owned and operated locally offering hassle-free care and services that return vehicles to their pre-collision luster and performance. Our company and our network continue to grow nationally and globally, thanks to a solid foundation based on entrepreneurship and innovation. With more than 630 locations around the world, Fix Auto is the global body shop network.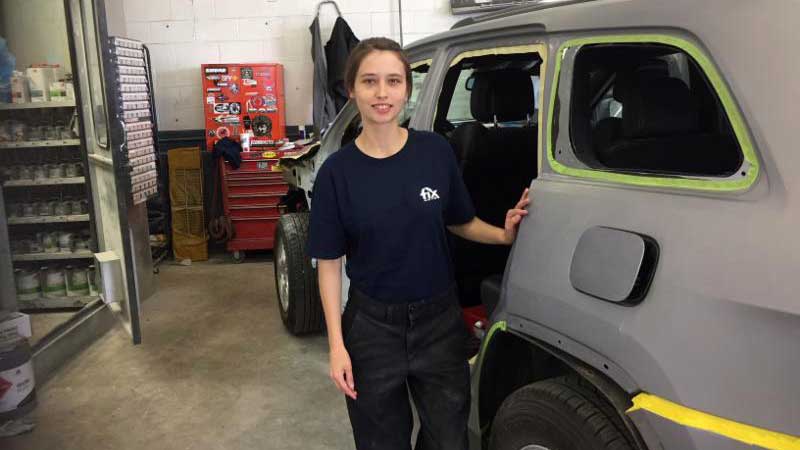 ---
Garage Door Depot
Founded in: 2005
Franchising since: 2010
Franchise units: 8
Initial investment: from $33,000
Royalty Fees: $3,000
The Garage Door Depot is Canada's only nationally licensed garage door sales, service and installation business. GDD License Group provides licenses for existing overhead door companies or other related businesses to re-brand or co-brand as a Garage Door Depot location. For "start-up" Garage Door Depot locations where full training and support is required, after training with a designated existing Garage Door Depot location, the new business may then operate under license as a Garage Door Depot and enjoy all the benefits of being part of the organization.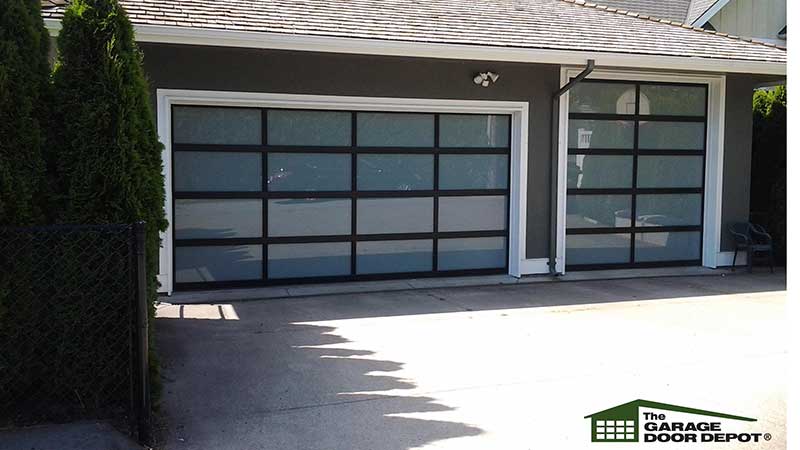 ---
H&R Block Canada Inc
Founded in: 1964
Franchising since: 1964
Franchise units: 389
Initial investment: from $20,000
Royalty Fees: 30%
H&R Block has been serving Canadians for over 50 years. As the country's leading income tax service provider, we endeavor to help our clients build a better financial future any way that we can. From providing fast and accurate tax preparation services, to offfering reliable bookkeeping accounting support, Corporate and US tax preparation sevices, our experts are committed to delivering assistance and solutions that are second to none.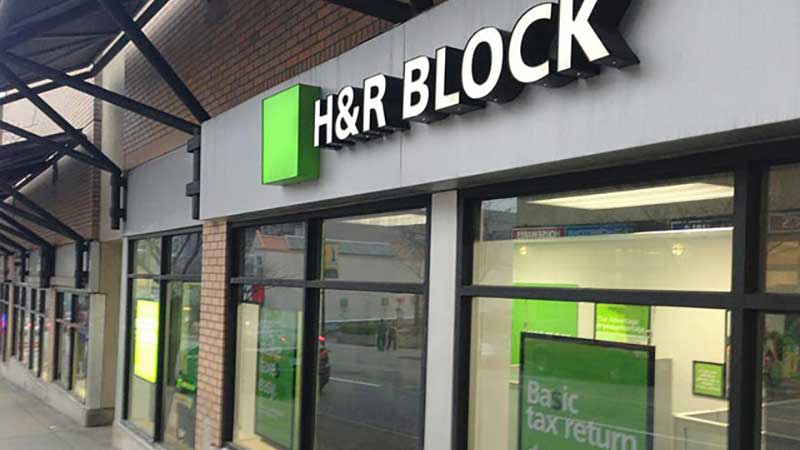 ---
Lemon Heaven Beverages Inc
Founded in: 2000
Franchising since: 2000
Franchise units: 80
Initial investment: from $34,000
Royalty Fees: 5%
Lemon Heaven concepts allow our customers' senses to come alive with our delicious freshly squeezed lemonade and cotton candy made fresh before their eyes. Everything is produced within our award-winning portable kiosks, carts, and trailers designed for high traffic locations such as malls, stadiums, arenas, convention centers, zoos, festivals, concerts, fairs and sporting events. Our franchisees are operating 80 units in Canada and the USA. Lemon Heaven franchise businesses are a great fit for outgoing and dedicated people that love to have fun!

---
Young Drivers of Canada
Founded in: 1970
Franchising since: 1970
Franchise units: 90
Initial investment: from $20,000
Royalty Fees: 6%
Young Drivers of Canada is Canada's largest Driver Training Franchise with 133 classrooms across Canada. Our 48-year history has produced 1,300,000 drivers and a reputation as the industry leader. We provide YD programs for new drivers, CollisionFree! programs for fleet drivers and Senior Driver programs for Seniors.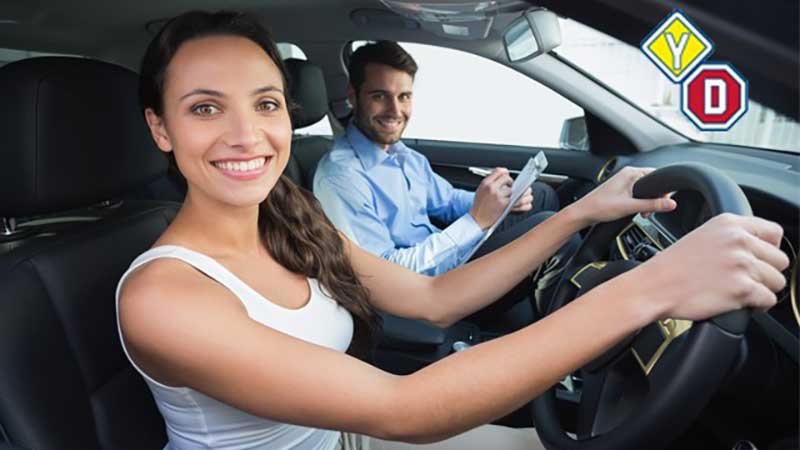 ---
Yogi Bear's Jellystone Park Camp-Resorts
Founded in: 1969
Franchising since: 1969
Franchise units: 85
Initial investment: from $10,000
Royalty Fees: 3%
Leisure Systems Inc. is the franchisor for the Yogi Bear's Jellystone Park Camp Resort concept. This franchise opportunity includes campsite and cabin properties who cater to the family market in the outdoor hospitality industry. Strong ancillary revenues includes the sales of a proprietary line of Yogi Bear merchandise as well as water park, mini golf and assorted outdoor activities with a focus on entertainment as part of the guest experience.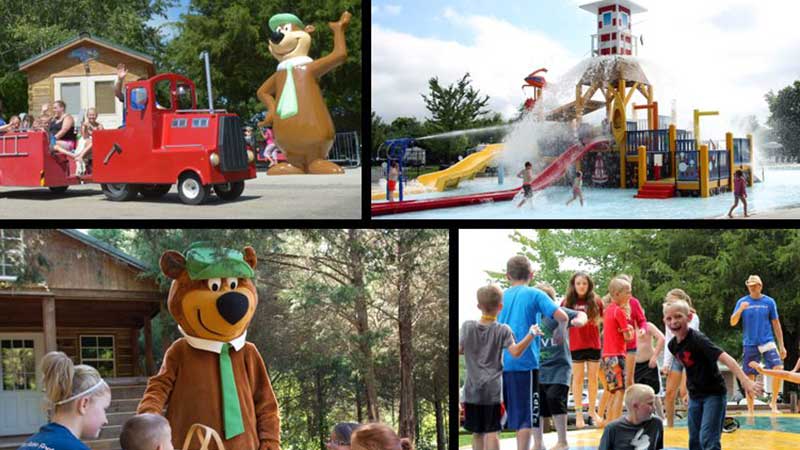 ---
View all low-cost franchises
Browse franchises by countries

USA

India

Canada

The UK

Indonesia

The Philippines

Australia

The UAE

Saudi Arabia

South Africa

Germany

Pakistan

Singapore

Malaysia
Other countries
Want to advertise your franchise with us and successfully boost your business?
Please send us your request and we will get back to you shortly!
DIDN'T FIND WHAT YOU WANT?
ASK THE EXPERTS