The 4 Best Convenience Store Franchise Businesses in Canada for 2022
Update: 04.12.2021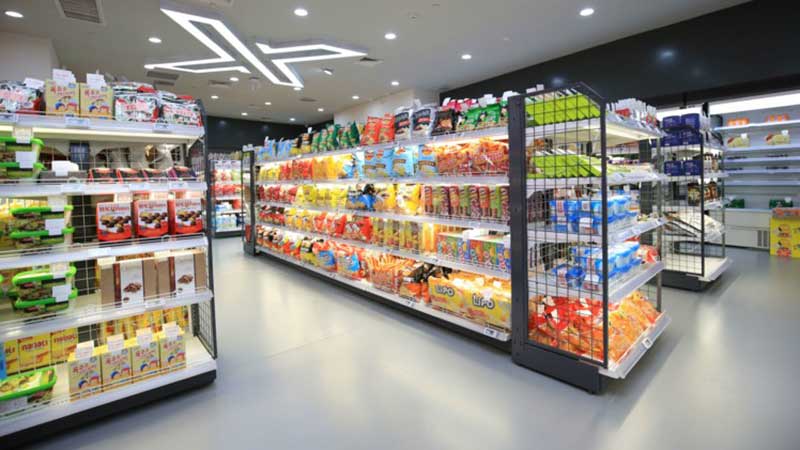 Convenience store franchises are among the most resilient businesses. Even pandemics did not affect them so much as the others. We have compared the list of the best franchises of previous years operating in the field in Canada with the one for 2022. We see no change; which means the stability of the brands.
Convenience Store can be profitable if it has the right location, items in stock, and pricing structure. To start the business an entrepreneur needs to find reliable suppliers and obtain all necessary licenses and permits; which is not simple as it seems. Buying a Convenience Store Franchise, a new franchisee will get all recommendations on how to start the business quickly and manage it without wasting money, time and efforts. Our list of the best convenience store franchises in Canada includes leading brands with unique product assortment; knowledgeable, motivated, and energetic staff and a well-established business model. Choose the hottest franchise opportunity for you here!
Here is the top 4 best convenience store franchises in Canada
Shefield Express
Founded in: 1976
Franchising since: 1976
Franchise units: 63
Initial investment: from $110,000
Franchise Fee: $10,000
Royalty Fees: 2%-8%
Shefield Express is a convenience store within the safe and secure environment of a shopping centre with realistic hours of operation ideal for the current tight labour market. We offer unique product assortment management and strong margins, allowing us to be competitive within our retail category. Our long-standing relationship with the upper echelon of Canadian commercial landlords allows us to secure Grade prime retail locations. Employees of other mall tenants provide an instant source of sustainable traffic. The Shefield Express business model provides broad product assortment to appeal to an expanded demographic.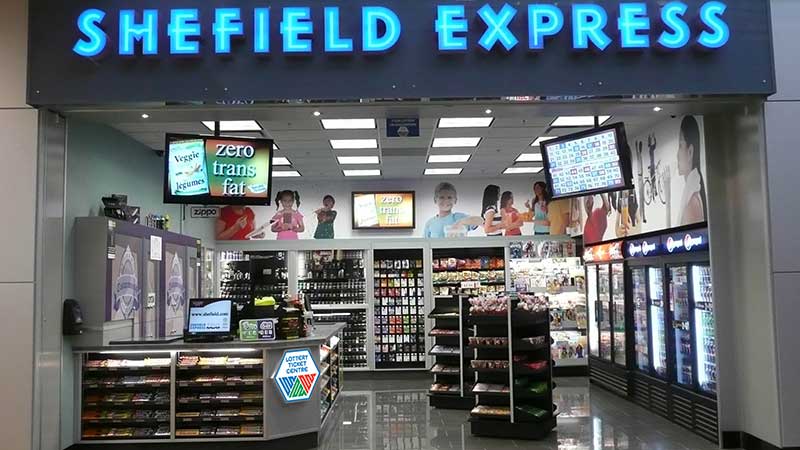 ---
Petro-Canada
Founded in: 1975
Franchise units: 1,686
Initial investment: from $25,000
Franchise Fee: n/a
Our Associates are knowledgeable, motivated, and energetic individuals who are service-focused and possess exceptional leadership skills. They have pride in their business, the Petro-Canada brand, and demonstrate exceptional dedication to their community and guests. When you become a Petro-Canada Associate, you will be responsible for operating a location which includes a fuel offering and a convenience store, and may also include a Car wash and/or A&W restaurant. To become a Petro-Canada Associate, you must be financially capable of making a substantial working capital investment. Investment varies and depends on the location, product and service offering and size of the site.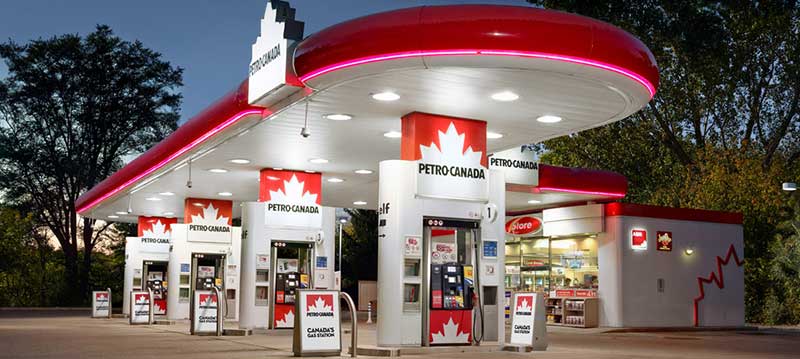 ---
Circle K
Founded in: 1951
Franchising since: 1995
Franchise units: 2,651
Initial investment: from $189,000
Franchise Fee: $25,000
Royalty Fees: 2.5-5.5%
In 1999, the Circle K Franchise program was introduced to support operators looking to build their businesses with a leading convenience store brand. Since it's inception, the U.S. franchise program has expanded to more than 650 stores, spanning three separate brands: Circle K, On the Run, and Kangaroo Express. In early 2018, Alimentation Couche-Tard announced that they would be offering full-service franchise opportunities in Canada. The expansion marked the first time the Circle K brand was franchised in Canada with the offer initially targeting the Ontario province.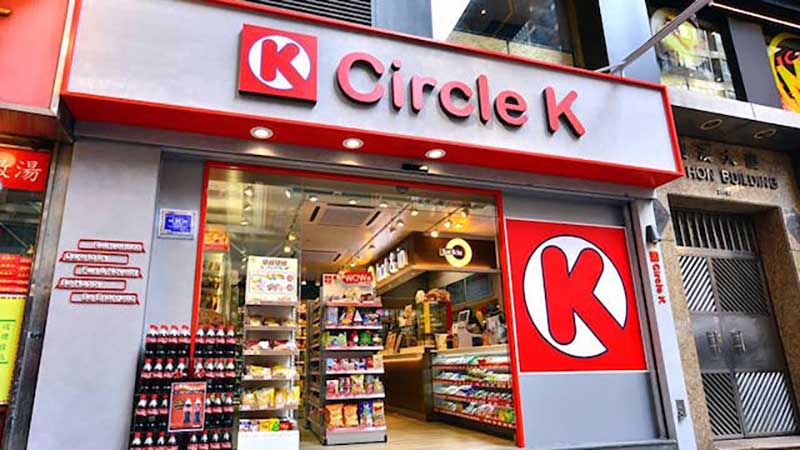 ---
Buck or Two Plus!
Founded in: 1987
Franchising since: 1990
Franchise units: 47
Initial investment: from $250,000
Franchise Fee: $19,000
Royalty Fees: 6%
Buck or Two Plus!, a Canadian chain of extreme value retailers, offers a unique franchise opportunity. The company continues to expand across the country and is looking for qualified business owners to join its team. Smart, self-motivated, community-minded entrepreneurs with a desire to succeed and the ability to work in a bustling environment are some of the qualities Buck or Two Plus! looks for in its franchisees. In turn, the franchisor provides site selection assistance, store layout design, bulk buying power, comprehensive training, ongoing support, a point-of-sale (POS) management system, and more.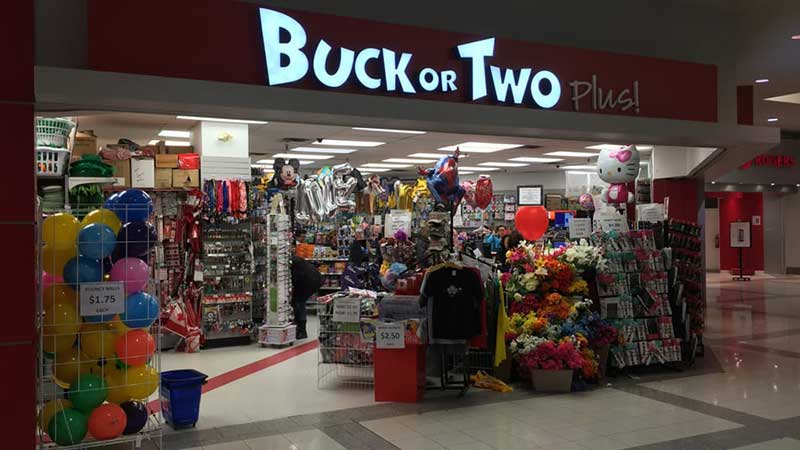 ---
Conclusion
To summarize, we can say any of the listed above convenience franchises is worth buying. But there is a lot to consider while choosing the best one for you. Pay attention to the reputation of the brand, what training and support are offered, check if the other franchisees are successful. But the main thing you need to do is to align your budget with investment requirements of the brand. In order to ease the challenge, we have made the comparison flowchart of the best convenience franchises in Canada for you. It shows the minimum estimated initial investment and initial franchise fee of each brand. By using it, you can figure out the difference in financial requirements for each franchise, and decide which one fits you the most.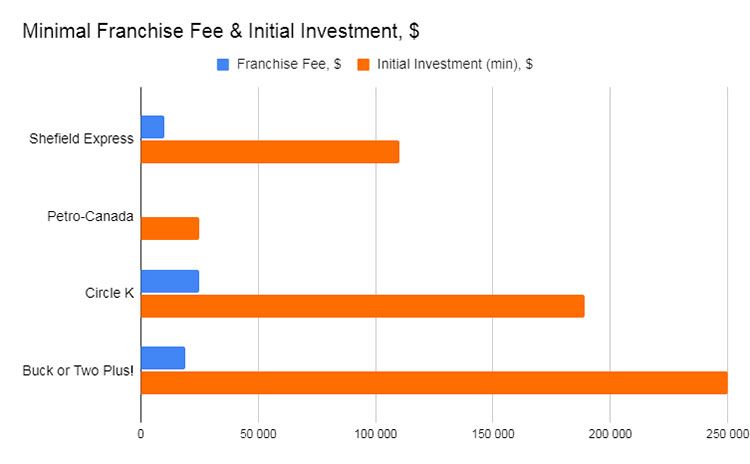 View all Convenience Store Franchises
Browse franchises by countries

USA

India

Canada

The UK

Indonesia

The Philippines

Australia

The UAE

Saudi Arabia

South Africa

Germany

Pakistan

Singapore

Malaysia
Other countries
Want to advertise your franchise with us and successfully boost your business?
Please send us your request and we will get back to you shortly!
DIDN'T FIND WHAT YOU WANT?
ASK THE EXPERTS