The Top 10 Coffee Franchise Businesses in Canada for 2023
Update: 04.06.2021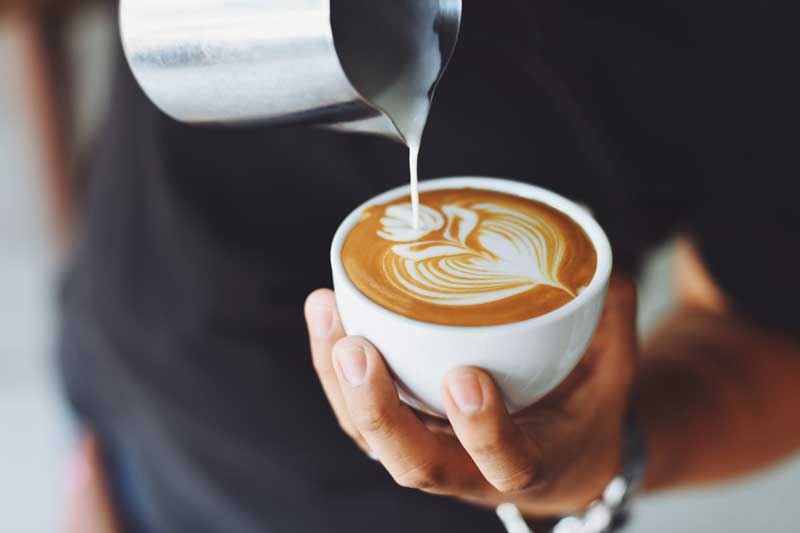 According to the Coffee Association of Canada, the country has a coffee per capita consumption of more than 7 kg a year which makes the average at 3.2 cups a day. Canada creates a huge consumer market for coffee businesses, including franchises. The best coffee franchises in Canada represent various concepts such as coffeehouses, retailing, cafes, etc. The top 10 coffee franchises for 2021 offer their franchisees a proven experience, a great brand recognition; constant and consistent support. Browse the list of popular coffee franchise opportunities in Canada and seize the one which fits you best.
Here is the top 10 best coffee franchises in Canada
Second Cup Coffee Co.
Founded in: 1975
Franchising since: 1980
Franchise units: 250
Initial investment: $175,000
Royalty Fees: $40,000
Second Cup Coffee Co.™ is Canada's largest specialty coffee retailer. From our humble beginnings in 1975 as a kiosk in a shopping mall, selling only whole bean coffee, we have continued towards our goal of being the Canadian specialty coffee brand of choice. Join the coffee brand most passionately committed to quality and innovation and ignite customers' passion for the ultimate coffee experience. Be one of the first to own our innovative, beautifully re-designed and re-branded neighborhood cafes.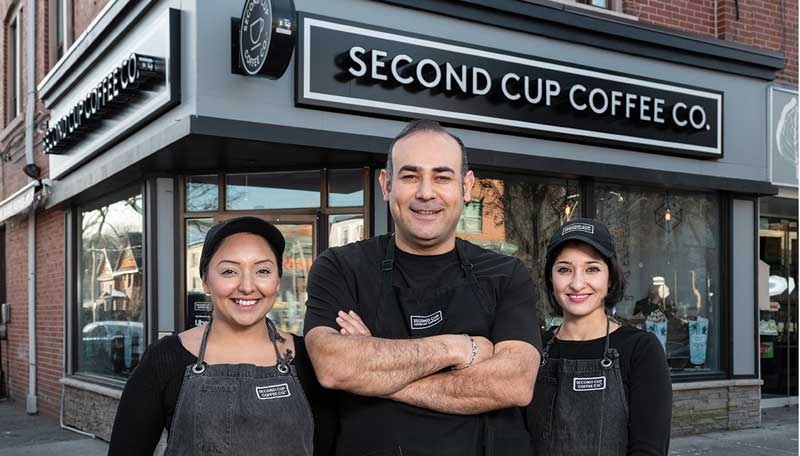 ---
Coffee Culture Cafe & Eatery
Founded in: 2006
Franchising since: 2006
Franchise units: 37
Initial investment: $150,000
Royalty Fees: $35,000
For over a decade Coffee Culture has been providing a fresh take on business as an innovative leader in the coffee sector. We're different and that's a good thing. We take pride in our unique concept and ways that we differ from our competition. At Coffee Culture, our elegant European style ambiance, with soft, dim lighting, comfortable seating with booths, a fireplace, TV's, and light jazz music playing in the background sets the mood right for our guests. At Coffee Culture, we make sure to provide our Franchisees with training and ongoing support in order for them to lead their own successful and rewarding business while providing an exceptional experience for all guests.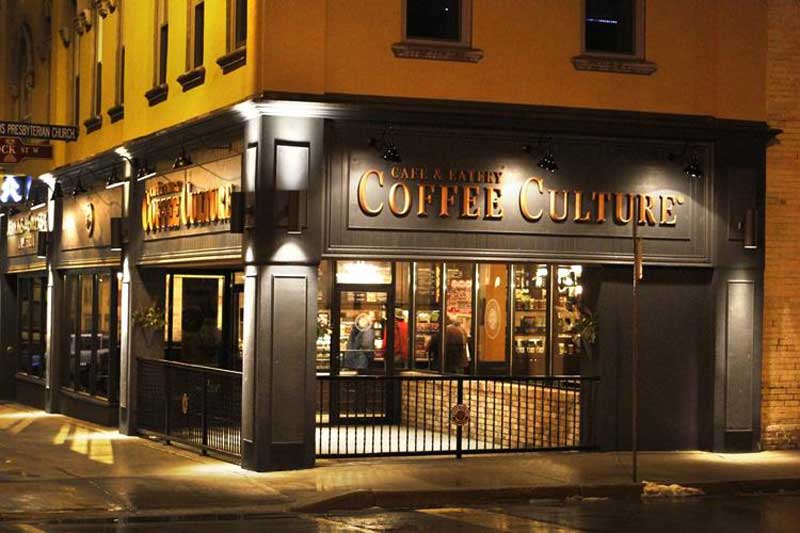 ---
Good Earth Coffeehouse
Founded in: 1991
Franchising since: 2005
Franchise units: 53
Initial investment: $225,000
Royalty Fees: $35,000
At Good Earth, we've been creating authentic community coffeehouses since 1991, serving exceptional coffee sourced through Direct Trade. Coffee and espresso are the heart of our business. We believe in exceptional coffee quality, responsible farming, direct trade and small-batch roasting. We seek out farmers who promote environmental sustainability and we establish direct trade practices to help improve communities where coffee is grown. We attract franchise partners, customers, and landlords who share our values. It's not what we do, but "why" we do it that matters.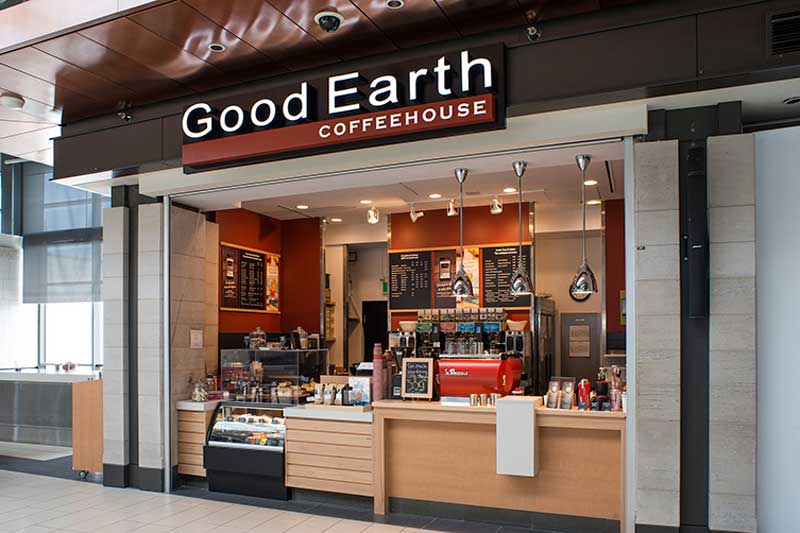 ---
Coffee Time
Founded in: 1982
Franchising since: 1986
Franchise units: 45
Initial investment: $210,000
Royalty Fees: $25,000
Since our inception in 1982, the focus at Coffee Time has been on our customers, our products, and our business partners. Almost 40 years later Coffee Time continues to deliver the finest blends of coffee, innovative specialty drinks, freshest baked goods, hearty soups and sandwiches. Quality specifications and recommended sources of equipment and supplies are provided to each franchisee. The franchisee purchases specified supplies through a designated food distributor.

---
Country Style
Founded in: 1962
Franchising since: 1963
Franchise units: 328
Initial investment: $275,000
Royalty Fees: $30,000
In 1963, the first County Style opened in Toronto featuring a delicious combination of great-tasting coffee and over 50 varieties of freshly baked doughnuts, served in a friendly environment. Country Style now offers a wide assortment of fresh baked goods plus an all-day breakfast and deli lunch menu. We have a range of restaurant concepts from free-standing, shopping mall and fuel/convenience locations. We are currently looking for new franchise partners to expand across Canada!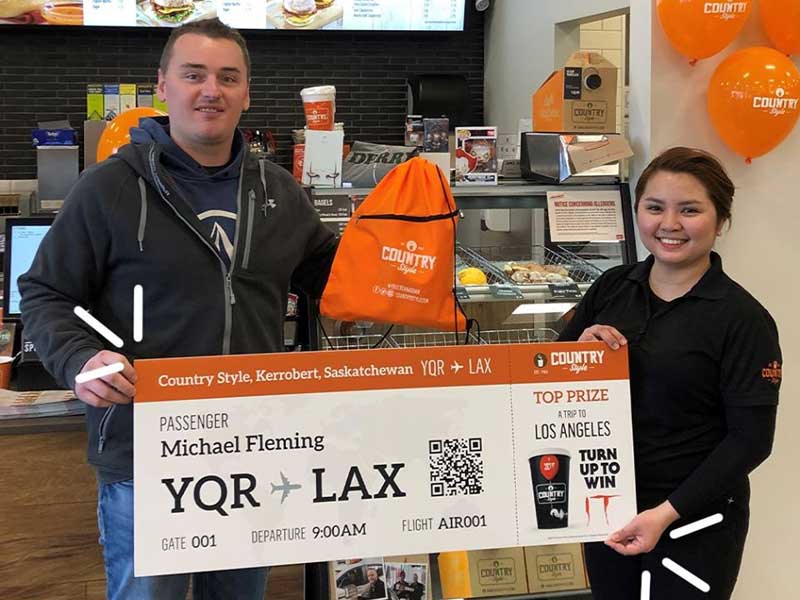 ---
Blenz Coffee
Founded in: 1992
Franchising since: 1992
Franchise units: 65
Initial investment: $200,000
Royalty Fees: 8%
BLENZ is a Canadian specialty coffee company that was founded here in the west. We proudly offer premium coffee, tea, chocolate and other innovative beverages as well as baked goods, sandwiches and merchandise. If you're outgoing, entrepreneurial, and love connecting with customers and building relationships with people, a Blenz franchise could be a great fit for you. Take advantage of our experience and great brand recognition as you start an exciting new venture in specialty coffee.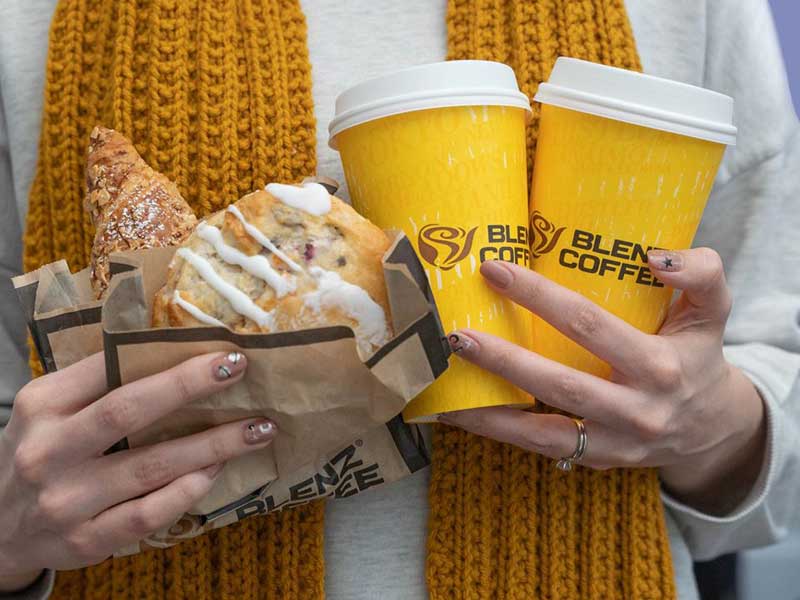 ---
Deville Coffee
Founded in: 2008
Initial investment: Available on request
Royalty Fees: $25,000
Deville Coffee is a proud member of 98 Food Co. which, between their 4 brands, has over 40 locations in Western Canada with more than 10 currently in development. Brewing the finest direct trade coffee beans, our lattes and espresso beverages have been carefully crafted by hand since day one, with ingredients like organic vanilla and house-made chocolate ganache. Backed by comprehensive training and full ongoing support, ideal franchise partners will have a passion for our brand and menu offerings, strong business skills and a commitment to provide excellence in customer service.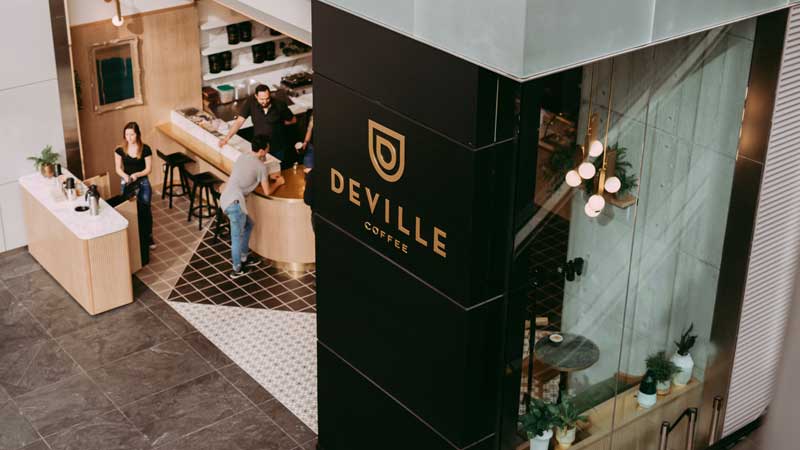 ---
Timothy's World Coffee
Founded in: 1975
Franchising since: 1979
Franchise units: 33
Initial investment: from $33,000
Royalty Fees: 30%
Timothy's World Coffee offers over 30 selections of Straight Origin, K-Cups, flavored, Estate and ethical coffees that are unique or rare purchases. Every beverage prepared in cafes, served with premium pastries and sandwiches, exemplifies our passion for the highest quality Arabica coffee available. We maintain various socially responsible partnerships, sustainable conservation programs in coffee growing countries throughout South America. Our cafes are an integral part of local communities.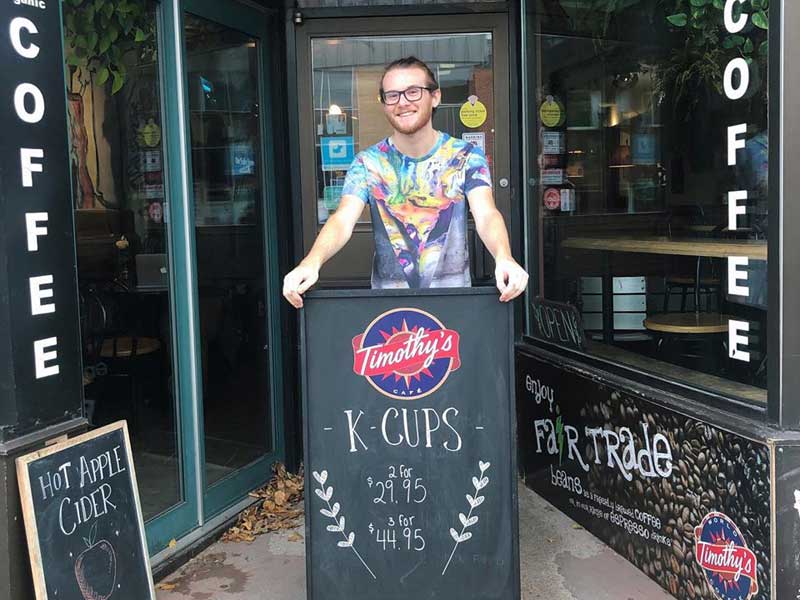 ---
Serious Coffee
Founded in: 1994
Franchising since: 14
Franchise units: 50-100
Initial investment: from $325,000
Royalty Fees: $35,000
Are you interested in becoming a Serious Coffee Franchisee? Does opening a new cafe or purchasing a ready-to-go site appeal to you? Serious Coffee may be the perfect match for you. Franchising is a more secure way of becoming an entrepreneur by providing a proven product, ongoing training and support, increased purchasing power, and greater marketing capacity. Serious Coffee has all of these components and more.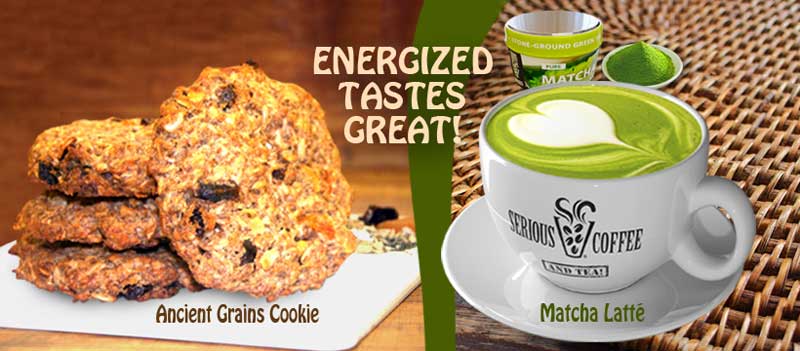 ---
Van Houtte Cafe
Founded in: 1919
Franchising since: 1976
Franchise units: 50
Initial investment: from $250,000
Royalty Fees: 5%
Van Houtte Cafes serve coffee blends and a wide variety of espresso-based beverages, featuring the choicest beans roasted according to traditional European methods. Cafes also offer an array of pastries, salads, sandwiches and small platters all prepared with the freshest ingredients. New design, new products, new marketing and merchandising concepts - if franchisees pursue this franchise opportunity, their customers will continually be stimulated by what they have in store.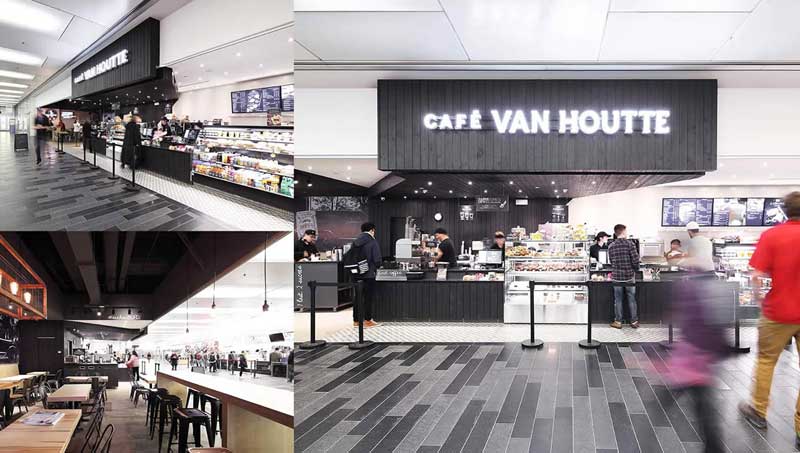 ---
View all coffee franchises in Canada
To know more about all stages of franchise development read our article Franchise development. How to develop a franchise.
Browse franchises by countries

USA

India

Canada

The UK

Indonesia

The Philippines

Australia

The UAE

Saudi Arabia

South Africa

Germany

Pakistan

Singapore

Malaysia
Other countries
Want to advertise your franchise with us and successfully boost your business?
Please send us your request and we will get back to you shortly!
DIDN'T FIND WHAT YOU WANT?
ASK THE EXPERTS