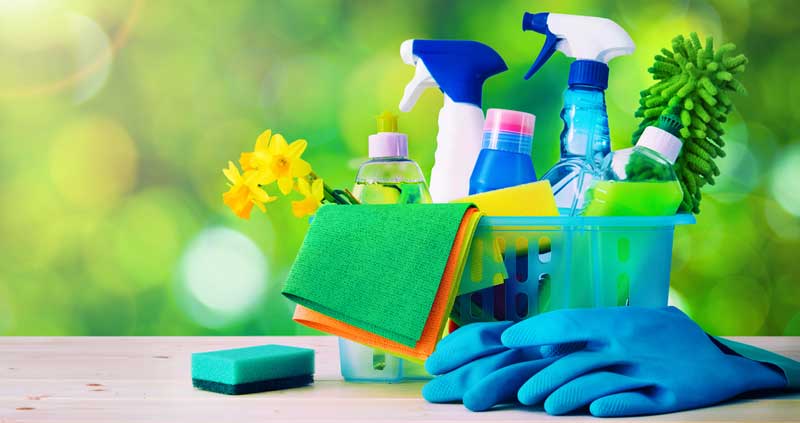 Cleaning franchises will always be lucrative businesses to run. As there are always homes and offices which need to be cleaned as well as busy people who are looking for cleaning services. The list of popular cleaning franchise opportunities in Canada includes carpet and upholstery cleaning, services that are needed around the house, environmentally conscious cleaning, property damage emergency services, etc. With the abundant choice, a promising franchisee can easily find the business for them. The best cleaning franchises in Canada are the flagmans on the Canadian market which cherish their franchisees and provide them with full support. Join one of the top 10 cleaning franchises for 2020!
Here is the top 10 best cleaning franchises in Canada
Chem-Dry
Founded in: 1977
Franchising since: 1978
Franchise units: 3,500
Initial investment: from $50,000
Royalty Fees: $525 per month
Chem-Dry is the world's largest carpet cleaning franchise — and one of the most economical, multi-unit franchise opportunities you can own. At Chem-Dry, we back our best-in-class products and services with unparalleled training and support that prepares new franchise owners not just for great cleaning, but on successful business ownership, with marketing and operations guidance from the best in the business. It's impossible to find a better cleaning franchise opportunity.

---
ChemStation
Founded in: 1965
Franchising since: 1977
Franchise units: 63
Initial investment: from $500,000
Royalty Fees: 4%
ChemStation is a manufacturer of environmentally-friendly, high-quality industrial cleaning products. The ChemStation System operates with a unique process of delivery into refillable containers at our customers' facilities. As the owner of a ChemStation Manufacturing Center, you are able to offer your customers safety, convenience, and local service delivered directly to their door, removing the inefficiency and unwanted waste of drums and totes. Our key markets include the food and beverage industry, odor control, parts washing, floor care, concrete and asphalt, and vehicle cleaning. ChemStation serves a vast array of other industrial markets as well.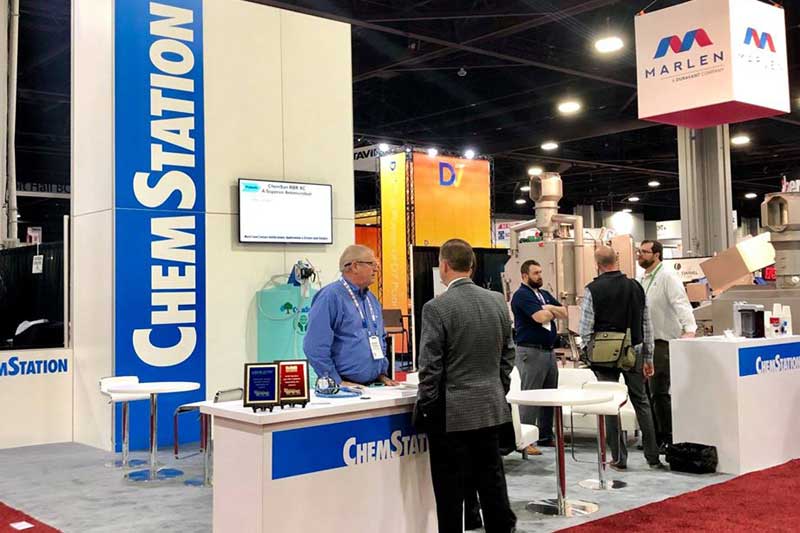 ---
Filta Environmental Kitchen Solutions
Founded in: 1996
Franchising since: 1996
Franchise units: 147
Initial investment: from $100,000
Royalty Fees: $750 per month
For over 20 years, the Filta Group has offered unsurpassed service around the world to restaurants and other commercial kitchens. With increasing concern over climate change, and economic stresses, Filta's services remain at the forefront of the food and hospitality industry. Customers are understanding more than ever the countless benefits that our services provide. We're looking for people with excellent communication skills who want to develop, own and manage a multi-van business, to provide commercial kitchens a range of proven environmental services.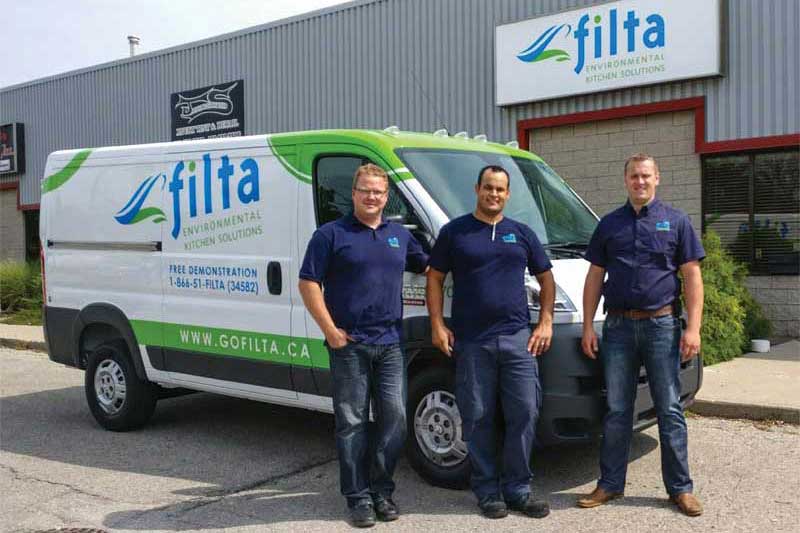 ---
Life Maid Easy
Founded in: 2010
Franchising since: 2018
Franchise units: 5
Initial investment: from $50,000
Royalty Fees: 7%
At Life Maid Easy we care about your health as well as the environment. Our professional home cleaning service exclusively use non-hazardous, non-toxic, environmentally friendly products that are safe for your children, pets and the atmosphere. Our established business model with proven techniques and excellence in customer service has allowed us to grow into an award winning company. Our dedication to being fully sustainable from the products we use to our eco-friendly fleet of Life Maid Easy branded vehicles is what sets us apart and propels us into the future of home cleaning standards. Owning a Life Maid Easy franchise comes with the lifestyle you deserve!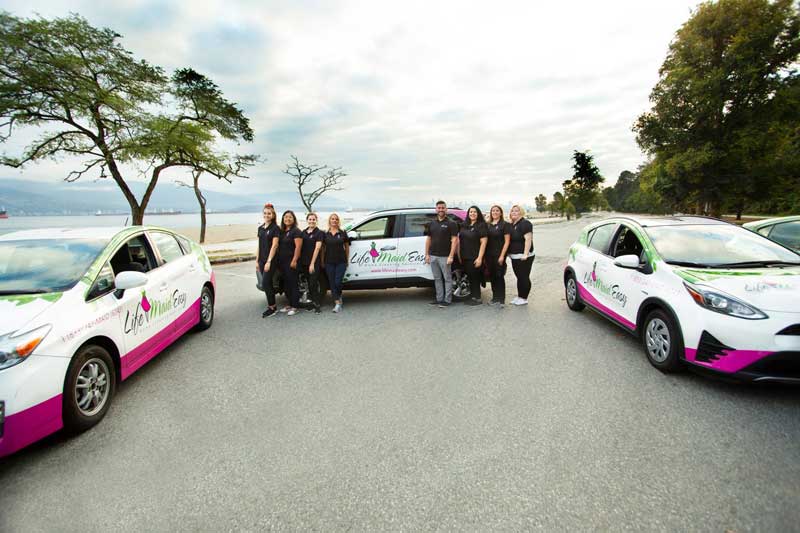 ---
Maid Right
Founded in: 2012
Franchising since: 2012
Franchise units: 5
Initial investment: from $50,000
Royalty Fees: 6%
Maid Right is a residential cleaning company providing professional-grade cleaning services. Maid Right is one of four franchises under Premium Service Brands. We are proud to offer non-toxic, eco-friendly, and specialized house cleanings designed to meet our customers' every cleaning need. Our proprietary Enviro-Mist disinfection technology and an exclusive Maid Right cleaning system gives partners a competitive edge. Say YES today to joining one of the nation's fastest-growing cleaning franchises and "clean up" the competition. Be your own boss, chart your own future, and build a thriving business with Maid Right.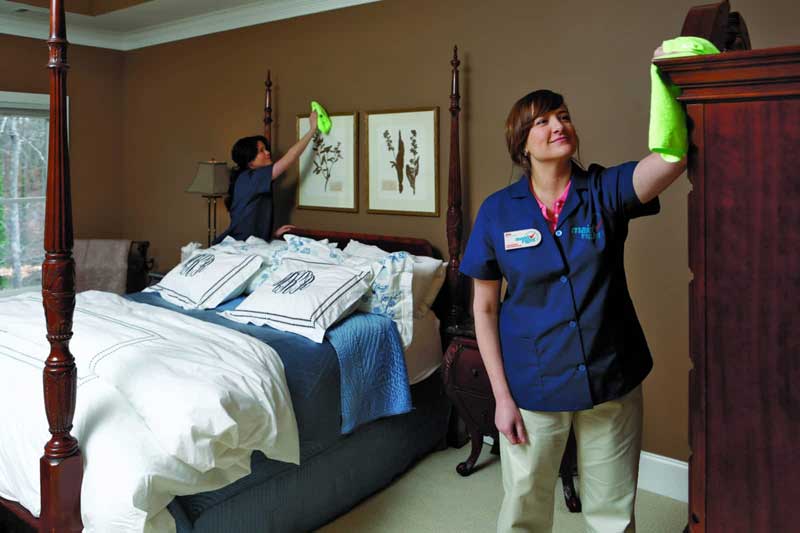 ---
PuroClean
Founded in: 1990
Franchising since: 1991
Franchise units: 37
Initial investment: from $100,000
Royalty Fees: 10%
PuroClean is one of the fastest growing franchises in Canada, specializing in property damage emergency services. PuroClean Franchisees provide specialized mitigation services for homes and businesses following water, fire, smoke and mould damage. PuroClean has become a property restoration provider of choice for insurance professionals and property owners, having the highest customer satisfaction ratings in a B2B recession-proof industry. Imagine yourself in a career with unlimited potential for personal, professional and financial growth. PuroClean offers a unique franchise business opportunity to entrepreneurs who possess excellent interpersonal skills and business experience.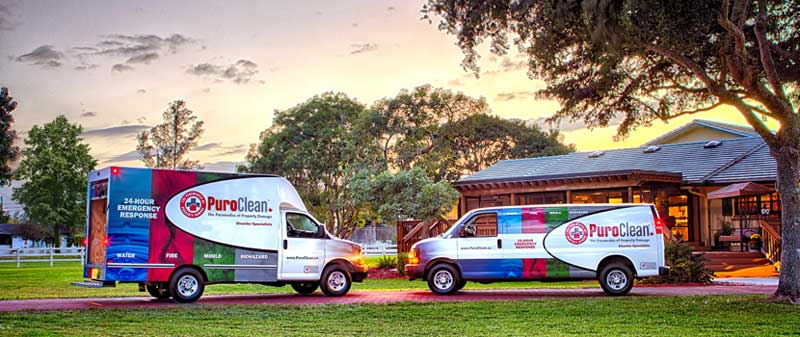 ---
Servepro
Founded in: 1967
Franchising since: 1969
Franchise units: 1,754
Initial investment: from $100,000
Royalty Fees: 3-10%
Since 1967, SERVPRO has helped individuals realize their dreams of business ownership. With over 1,700 Franchises nationwide in the U.S. and now dynamically expanding in Canada, the SERVPRO franchise professionals provide 24/7 Emergency Services. SERVPRO has created the brand, system and support to help people from diversified educational, vocational and financial backgrounds take control of their own future and live their dreams. The SERVPRO Franchise opportunity allows you to take advantage of our proven track record while being in business for yourself, but not by yourself. This is the opportunity to build a business to fit your personal goals and lifestyle.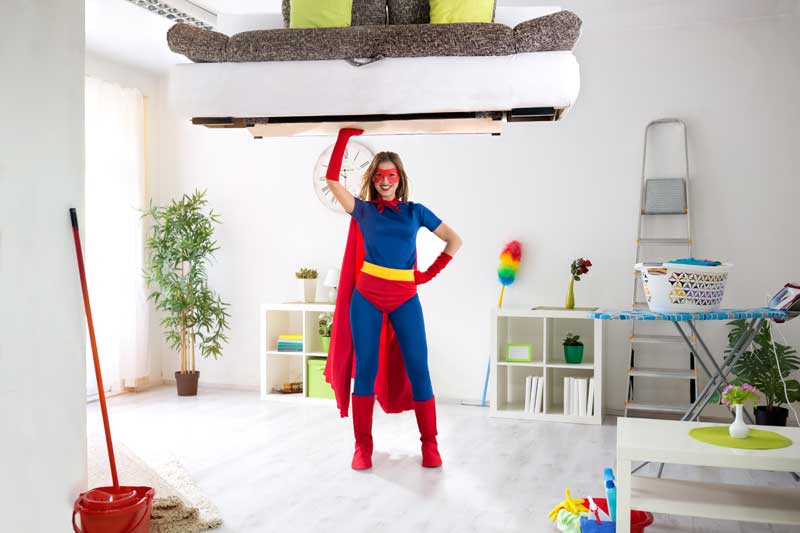 ---
terra20
Founded in: 2010
Franchising since: 2019
Franchise units: 1
Initial investment: from $200,000
Royalty Fees: 5%
Our mission is to make it easier for everyone to live a healthier, more sustainable lifestyle. terra20 is an industry leader in the fast-growing market of healthy, environmentally conscious products. We offer a trusted selection of healthy everyday essentials including non-toxic and sustainable Personal Care, Cosmetics, Cleaning, and Kitchen products. terra20's established infrastructure makes it easy for entrepreneurs to open their businesses. We equip franchisees with the tools they need to hit the ground running the day their doors open, and provide ongoing support as their businesses grow.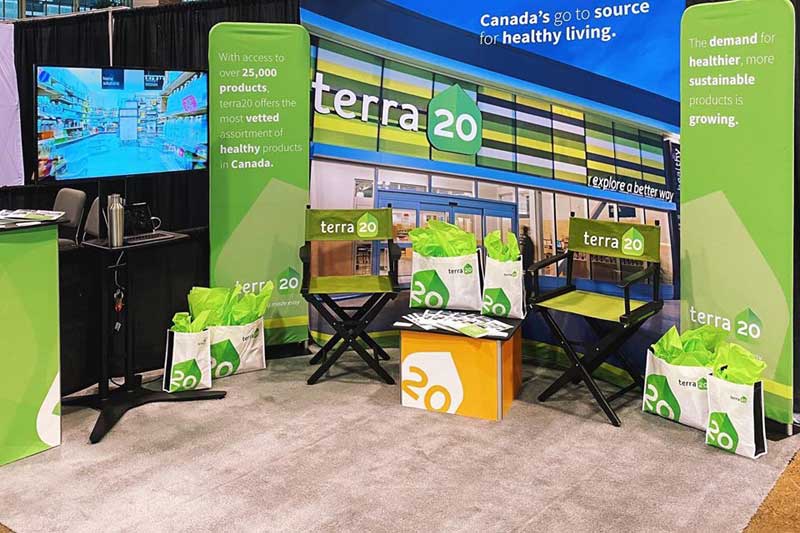 ---
Aurum Window and Property Care
Founded in: 2009
Franchising since: 2017
Franchise units: 9
Initial investment: from $65,000
Royalty Fees: 7%
Aurum Window and Property Care has positioned itself as an industry leader in the Property Maintenance Market. We truly are a one stop shop when it comes to taking care of your home/property. Rather than searching for a contractor for each service that is needed around the house, we are offering you a solution of dealing with one company for all of your home's maintenance requirements. Aurum Window and Property Care provides the following commercial and residential property maintenance services: interior/exterior window cleaning, power washing, gutter cleaning, window caulking, festive lights installation, solar panel cleaning, chandelier cleaning.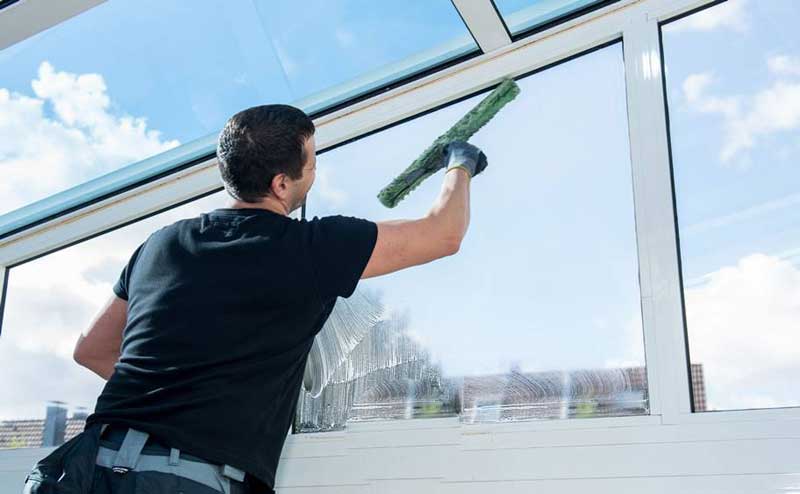 ---
Heaven's Best Service Group
Founded in: 1983
Franchising since: 1983
Franchise units: 606
Initial investment: from $35,000
Royalty Fees: None
Heaven's Best is a carpet and upholstery cleaning franchise using a unique low moisture cleaning system and exclusive, environmentally safe cleaning products. Our goal is your success! We provide a large exclusive territory, first rate training with ongoing technical and marketing support and low fixed royalty fees. The complete turnkey package includes equipment, training and supplies, right down to the smallest detail. This is a high demand business and potential for high growth.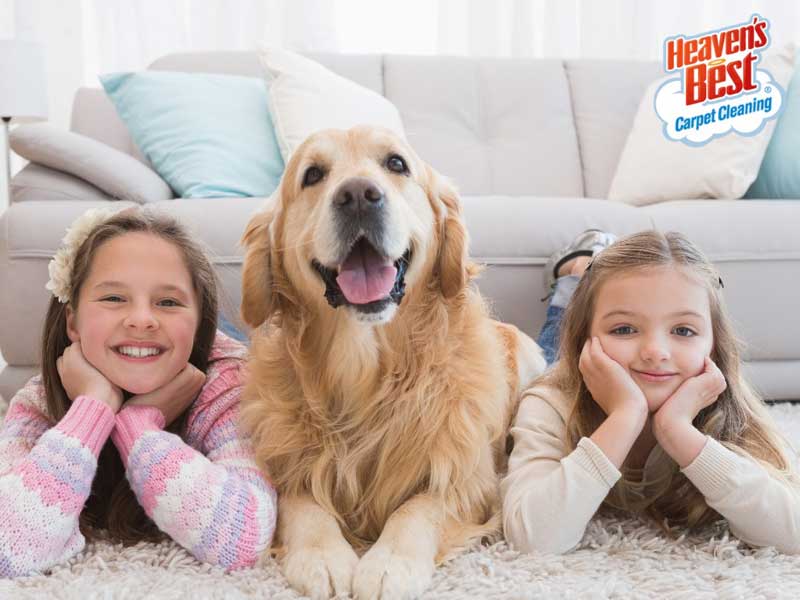 ---
View all cleaning franchises