The Top 10 Cleaning Franchise Businesses in India for 2022
Update: 20.11.2021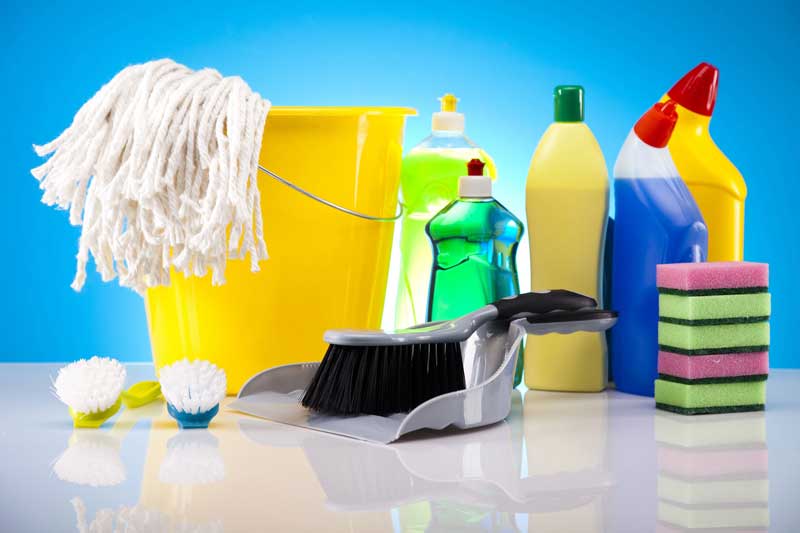 Cleaning franchise businesses are evolving by adding eco-friendly products, more efficient approaches, and new services. But the market is quite stable in terms of the leading brands. Comparing the list of top Cleaning franchise businesses of previous years with a current one, we see the same names among the leaders for 2022.
Buying a Cleaning Franchise Business in India requires minimal costs whereas promises fast ROI. An entrepreneur who starts the business needs some cleaning supplies and a willingness to learn from a franchisor. The Best Cleaning Franchises in India offer a proven marketing strategy, operational and training materials, and constant support to their franchise partners. Cleaning franchises vary in types of services, scope and formats. The sector includes laundry and dry cleaning, repairing clothes, water tank cleaning, carpet cleaning, pest control, and other services. Choose the hottest franchise for you out of the Top 10 list below.
Here are the top 10 best cleaning franchises in India
Total Trading Solutions & Services
Founded in: 1980
Franchising since: 2015
Franchise units: 30
Initial investment: From Rs 2 Lakhs
We take care of all your everyday laundry and dry clean items so you can spend the time doing the things you really want to. And we'll pick it up from your home or workplace and return it free of charge. Whether it's personal laundry such as shirts, tops, trousers and skirts or household items like bedding, table linen and towels, we can do it. We can even wash your socks. If there's a special finish on something or a delicate material, we'll handle it with great care. Total Trading Solutions & Services - an opportunity to run your own laundry & dry cleaning business!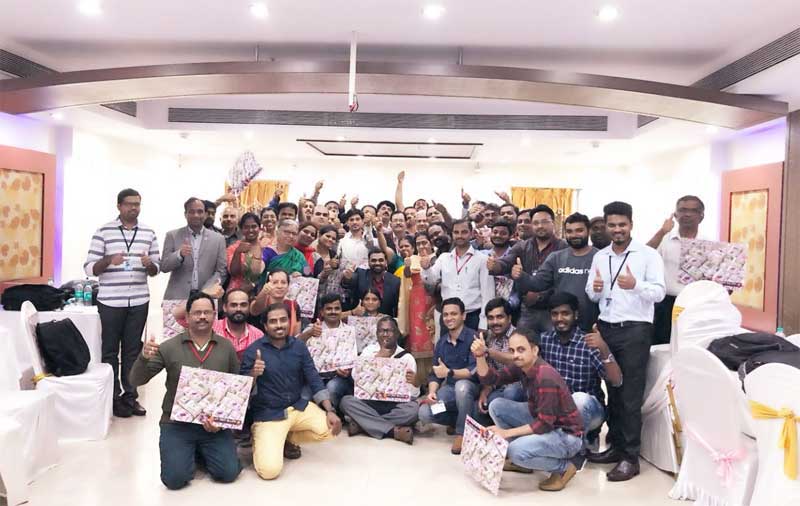 ---
EASY TANK CLEAN
Founded in: 2015
Franchising since: 2015
Franchise units: Less than 10
Initial investment: From Rs 2 Lakhs
Royalty Fees: Rs 5000 PM to 10000 PM
We are pleased to inform you that we are exclusively promoting the EASY TANK CLEAN(TM) Entrepreneur Program for the sole benefit of aspiring Social Entrepreneurs like your good-self who are convinced with the idea of supporting this initiative by making this basic need available to a cross-section of our society in your city, thereby benefiting lacs of citizens of our country especially children who are easily prone to dangerous water-borne diseases. The franchisee program has been discontinued looking at the high investment and convenience of prospective entrepreneurs like your good-self.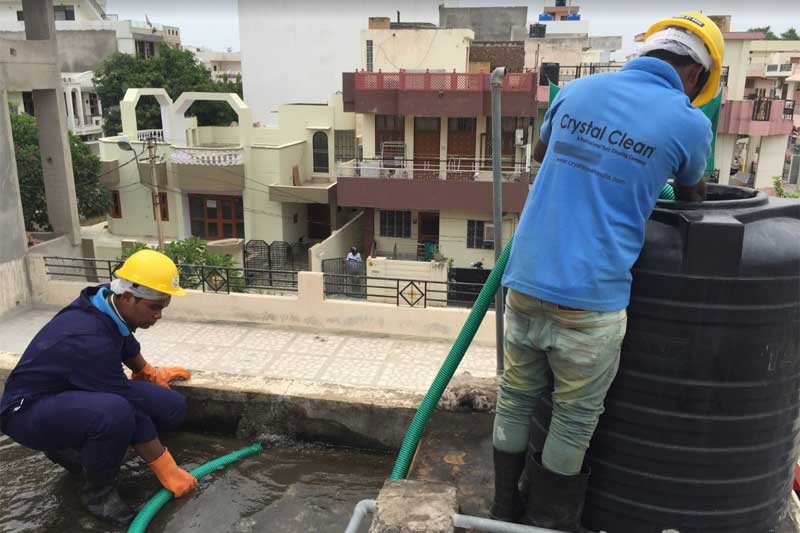 ---
Press 2 Drycleaning & Laundry Pvt ltd
Founded in: 2008
Franchising since: 2015
Initial investment: From Rs 30 Lakhs
Franchise Fee: Rs 10 Lakhs to 15 Lakhs
Royalty Fees: 6%
Pressto is a globally renowned and respected brand in the field of wardrobe care including cleaning, repairing and restoring garments, shoes, bags, upholstery, leather, and accessories with exclusive retail stores across Mumbai and Delhi-NCR regions. Pressto in India operates through its master franchisee, Press2 Drycleaning and Laundry Pvt Ltd which is now expanding the Pressto network through franchise-owned company-operated (FOCO) business model across Maharashtra & Delhi/NCR.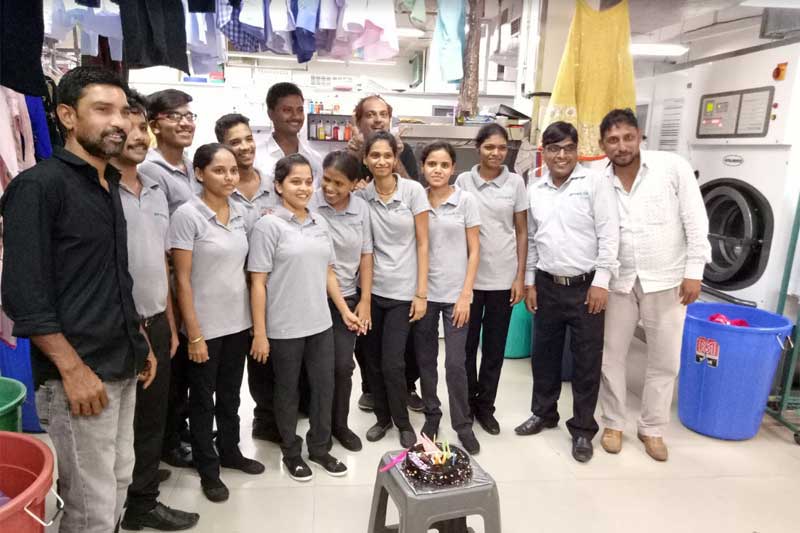 ---
Item Secure Private Limited
Founded in: 2008
Franchising since: 2018
Franchise units: Less than 10
Initial investment: From Rs 5 Lakhs
Royalty Fees: 2 Lakhs
ITEM Secure Pvt. Ltd. provides the best pest control and termite solutions in Vadodara. We are an independent entity affiliated with Pestcone Pest Control Services and offer long-lasting solutions to pest and insect problems across India. We strongly believe in quality work and always strive to provide our customers the best possible solution to their pest and termite problems. Our professional and dedicated team is one of the reasons that we are one of the best pest control companies in India.
---
U clean
Founded in: 2016
Franchising since: 2016
Franchise units: 10-20
Initial investment: From Rs 10 Lakhs
Royalty Fees: 7%
At UClean, we are building India's first organized chain of laundromats (laundry stores) focused on fostering the DIY (Do It Yourself) culture. With technology at the heart of the brand, UClean also enables the time crunched customer to avail pick-n-drop service from the comforts of his home or office. UClean is committed to work with other entrepreneurs and investors and co-build the UClean brand with them through the franchise route. The entrepreneurs are trained, equipped and handheld in building and operating their own UClean franchise store.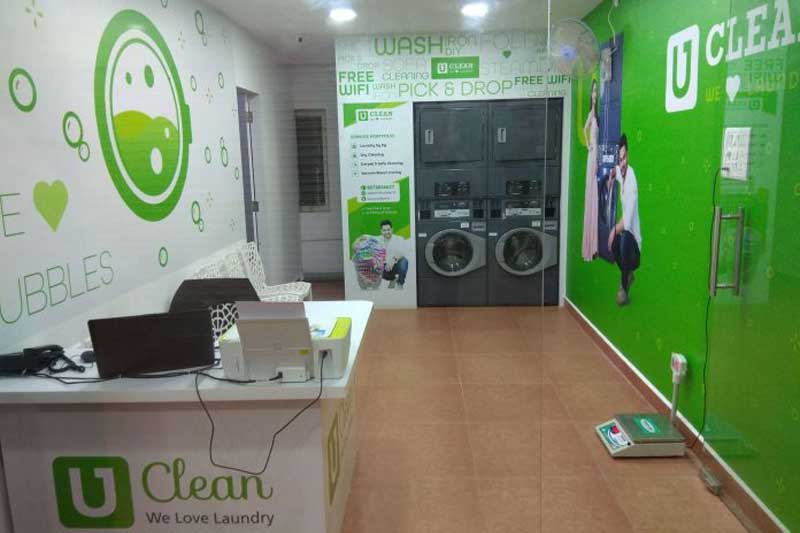 ---
German Laundry
Founded in: 2015
Franchising since: 2019
Franchise units: 10-20
Initial investment: From Rs 10 Lakhs
Royalty Fees: 8%
German Laundry stands firm as the trusted brand in Dry Cleaning stems. From our commitment to quality, personalized services, continual investment in technology, staff training to improved customer focus, we ensure that our clients receive the best qualitative service and support. We welcome the budding franchisees to take the franchising opportunities available with German laundry. From day one, you'll work with a dedicated management team, whose job is to help you make the most of your investment by providing outstanding training and support.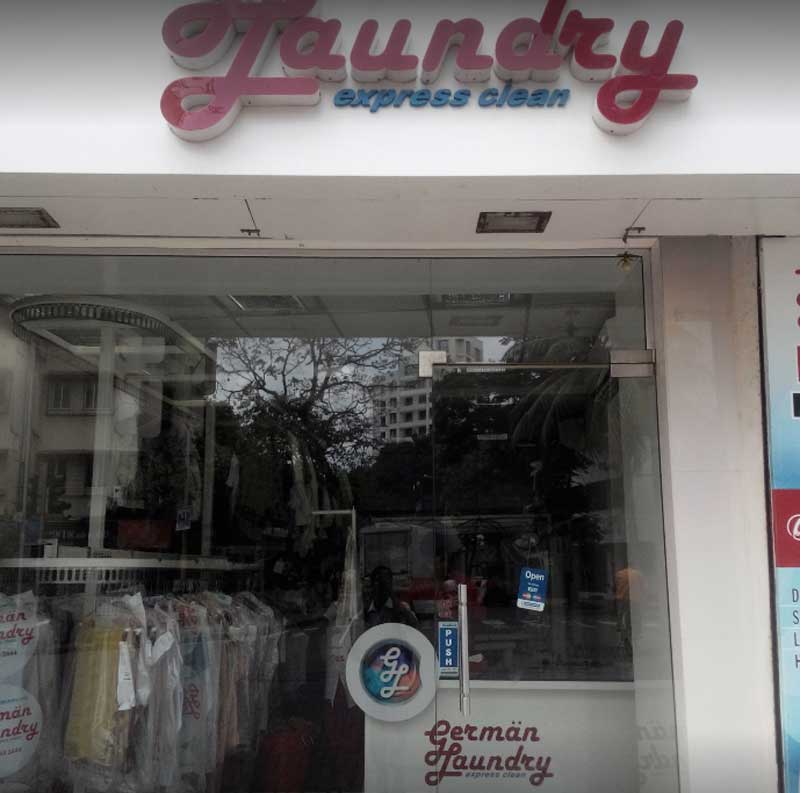 ---
iCleaners
Founded in: 2012
Franchising since: 2012
Franchise units: 2
Initial investment: From Rs 2 Lakhs
Royalty Fees: 8.5%
iCleaners is built on a foundation of integrity and reliability with quality service ethics, charged with a passion for excellence and desire to improve our quality with each passing day. We offer professional, environment-friendly, effective, efficient and affordable housekeeping services. The iCleaners franchise is the best choice for anybody who wants to be their own boss in the least amount of money, Join today!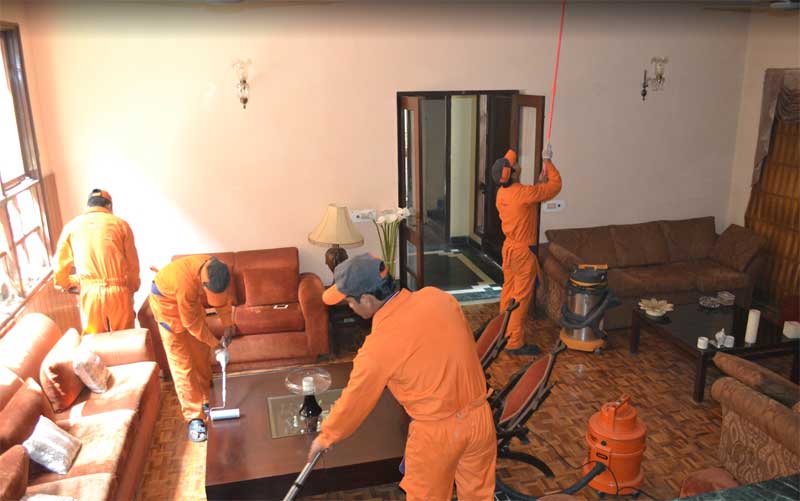 ---
Stadhawk Services
Founded in: 2017
Franchising since: 2017
Franchise units: 20-50
Initial investment: From Rs 10 Lakhs
Royalty Fees: 6%
Stadhawk Laundry is one of the Fastest Growing Launderette Brand across North India aiming Pan India Expansion. Currently, we have around 20+ Outlets processing close to 1 tonne of load per day. Our innovative soft wash technology and the specialized team creates the perfect mix for success in business across different geographies. Our service covers end-to-end home & corporate cleaning for catering to a larger audience.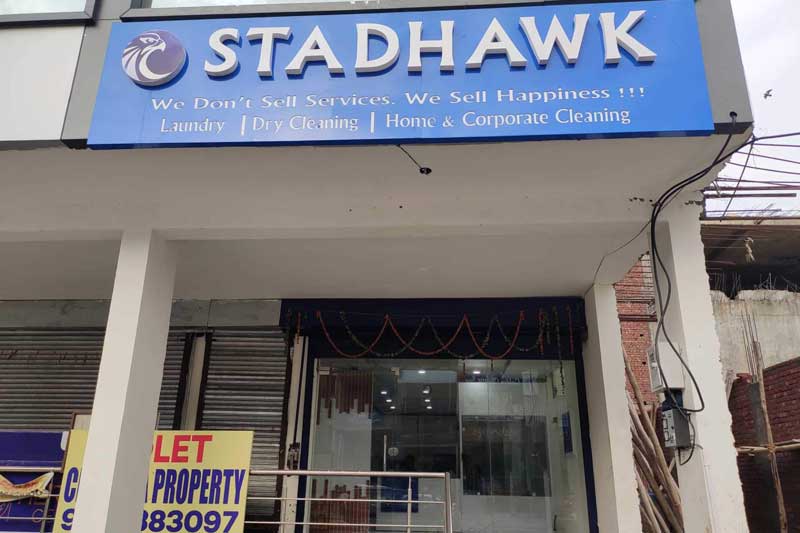 ---
GD Water Consult
Founded in: 2013
Franchising since: 2019
Franchise units: From Rs 5 Lakhs
Initial investment: 4%
Royalty Fees: 6%
GD Water Consult, a unit of Delhi School of Advance Studies Pvt Ltd, is India's first mechanized water tank cleaning service provider. It uses specially designed devices to clean water tanks at residential, commercial and industrial spaces while preserving most of the water within tanks.

---
Chem-Dry
Founded in: 1977
Franchising since: 1978
Franchise units: 3576
Initial investment: From Rs 10 Lakh
Royalty Fees: 10%
Chem-Dry is the world's largest carpet cleaning franchise — and one of the most economical, multi-unit franchise opportunities you can own. Our Master Franchisees have been establishing Chem-Dry in the Global marketplace, since 1987. For entrepreneurs thinking about opening a Master Franchise, the benefits go beyond effective cleaning. Chem-Dry removes some of the biggest obstacles to starting your own business with a proven track record, global presence, benefits of a franchise (Marketing, Operational and Training materials) along with the support from the International office in America to fellow Master Franchisees.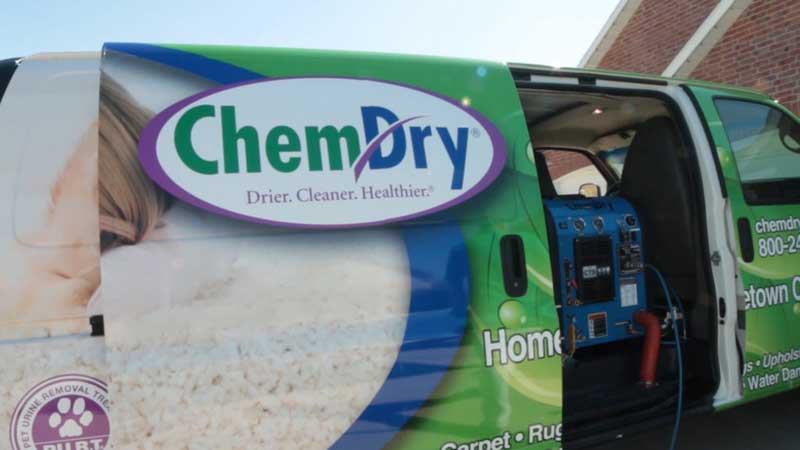 ---
Conclusion
To summarize, we can say any of the listed above cleaning franchises is worth buying. But there is a lot to consider while choosing the best one for you. Pay attention to the reputation of the brand, what training and support are offered, check if the other franchisees are successful. But the main thing you need to do is to align your budget with investment requirements of the brand. In order to ease the challenge, we have made the comparison flowchart of the best cleaning franchises in India for you. It shows the minimum estimated initial investment of each brand. By using it, you can figure out the difference in financial requirements for each franchise, and decide which one fits you the most.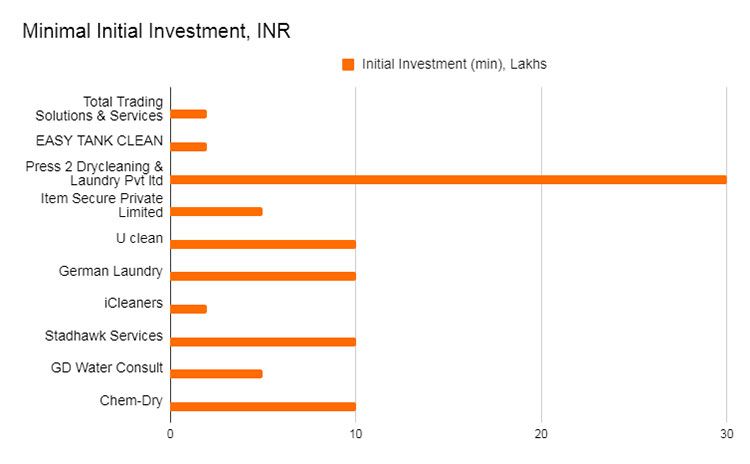 View all Cleaning Franchises
DIDN'T FIND WHAT YOU WANT?
ASK THE EXPERTS