The 10 Best Retail Franchise Businesses in India for 2023
Update: 03.06.2021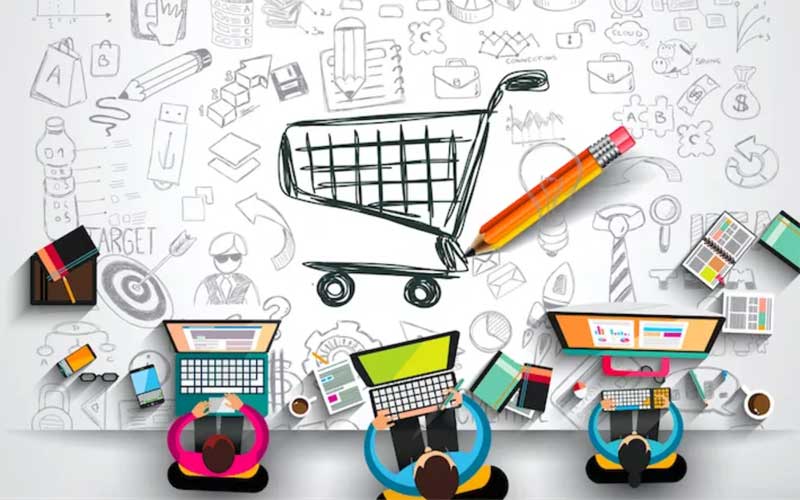 Indian retail market is dynamically growing. Due to numerous and still growing population in the country, consumer spending is constantly increasing. The tendency made India one of the world's largest global destination in retail space. Franchising contributes a lot into the development of the segment. Which is actually diverse in terms of types of business models, formats and goods. There are both online retail franchises which sell clothes, food, jewelry, tobacco products which also provide home delivery services. And brick-an-mortar retail store franchises like supermarkets, medical stores, interior and exterior wood flooring showrooms. In order to stay competitive on the market, quickly start and easily run the business, an entrepreneur needs to join a proven retail shop franchise in India. Such companies offer a solid reputation, tried-and-true training and constant support, regional and national advertising campaigns and lower prices associated with group purchasing.
Here are the top 10 retail franchises in India
Truemart supermarkets
Founded in: 1977
Franchising since: 2007
Franchise units: Less than 10
Initial investment: From Rs 50 Lakhs
Royalty Fees: 8%
Truemart Supermarkets is Gwalior based Supermarket chain. The company is in this business for more than 42 years and running all our stores with a good profit margin. Truemart has captured a large marketshare by providing premium quality products which has eventually helped in maintaining goodwill. The candle manufacturing plant business is subsequently handled within the family. All stores are managed by the family members but soon we are planning to open franchise stores across India and the Middle East. We will assist franchisees to setup and run the stores along with other benefits.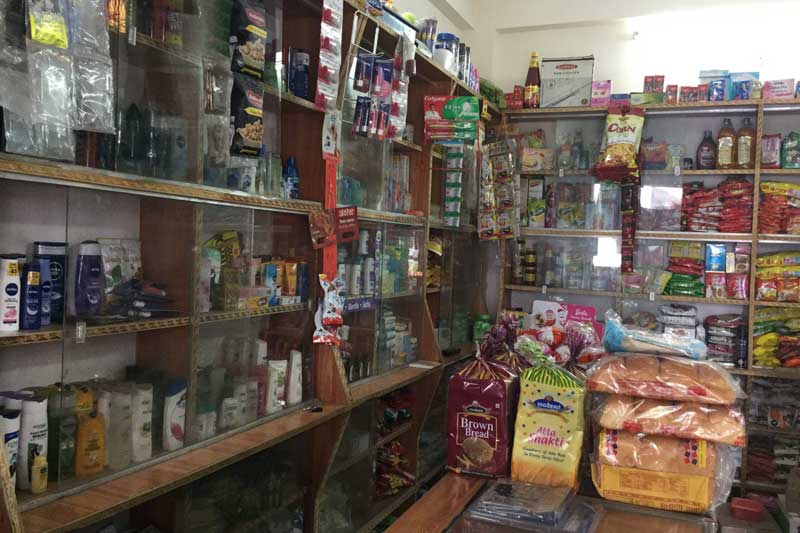 ---
Vajor
Founded in: 2014
Franchising since: 2018
Franchise units: 10-20
Initial investment: Rs 20 Lakhs
Royalty Fees: 5 Lakhs
Vajor came into being in 2014 with a very clear concept in mind. As an e-commerce women's wear Fashion & Lifestyle brand, we deal in women's wear clothing, footwear, bags, jewelry & other accessories. And after two years of its inception, Vajor now has a Home Decor line as well which brings to you a range of Kitchen & Dining, Garden, Lighting, Bath and Room & Decor merchandise as well. We are proud to say that a majority of all these products are made in India.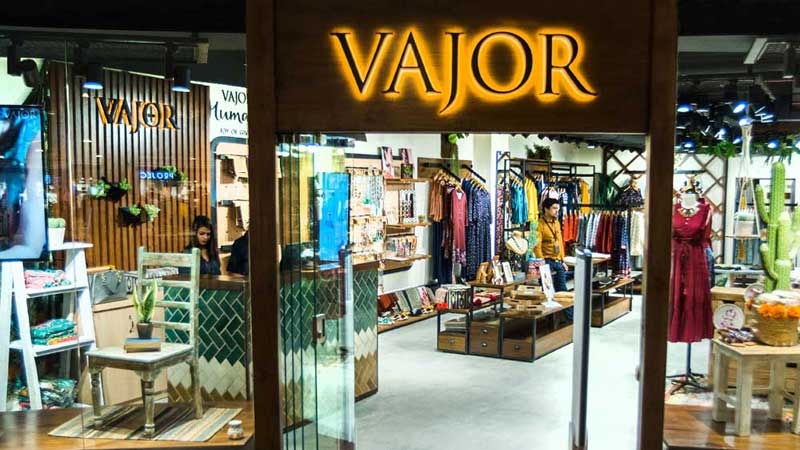 ---
Kohler India
Founded in: 2006
Franchising since: 2006
Franchise units: 500-1000
Initial investment: From Rs 5 Lakhs

Founded in 1873 and headquartered in Kohler, Wisconsin, KOHLER Co. is one of America's oldest and largest privately held companies that is comprised of more than 30,000 associates. Kohler launched its innovative range of bathroom products including toilets, lavatories, faucets, bathtubs, whirlpools and showers in India in May 2006. With its headquarters based in Gurgaon, Haryana, Kohler India is expanding its operations across the country and employs more than 2,200 people in India now.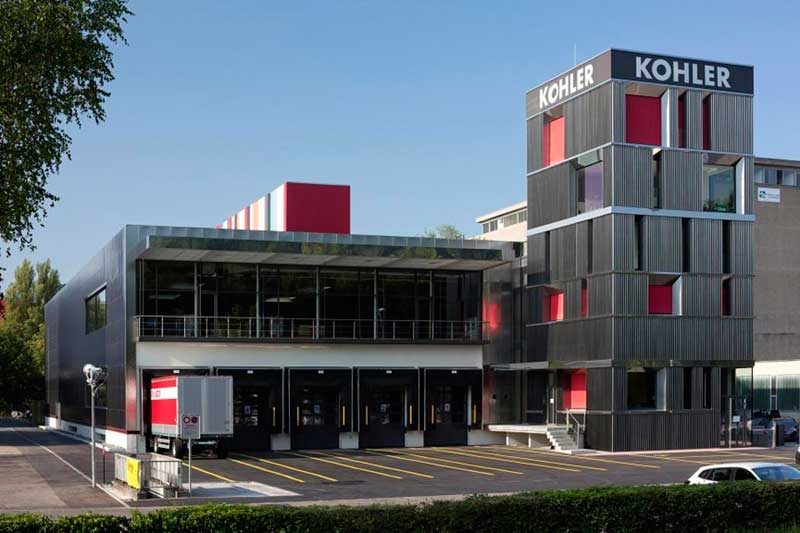 ---
Siyaram's Silk Mills
Founded in: 1978
Franchising since: 2006
Franchise units: 200-500
Initial investment: From Rs 20 Lakhs
Siyaram's Silk Mills Limited is committed to the promise of creating world-class fabrics for the fashion-forward trendsetters. With a rich legacy of over 30 years, our bespoke menswear fashion is synonymous with high quality, continuous innovation and iconic futuristic designs, which are local at heart and international in appeal. Our integrated distribution network, with over 0.1 million retail footprints across the country, makes high-octane fashion accessible to the masses and the classes. Partner with Siyaram Silk Mills Ltd - one of the trusted fabric brands in India to be a market leader!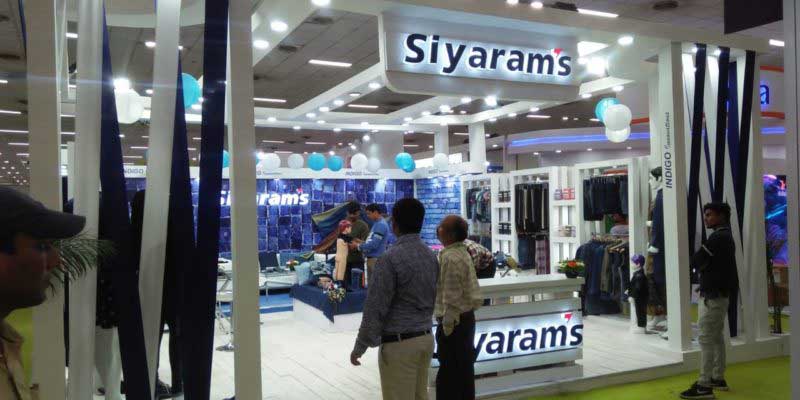 ---
PC Jeweller
Founded in: 2005
Franchising since: 2016
Franchise units: 10-20
Initial investment: From Rs 5 Cr

PC Jeweller is India's leading jewelry platform where every product is crafted to a standard of perfection. Whether it is elaborate wedding jewelry or affordable wearables, PC Jeweller has fashioned exceptional designs with unmatched quality. Over time, classic treasures from PC Jeweller have helped intimate moments become lifetime memories. Today we have a physical presence at 87 showrooms across 71 cities and 19 states.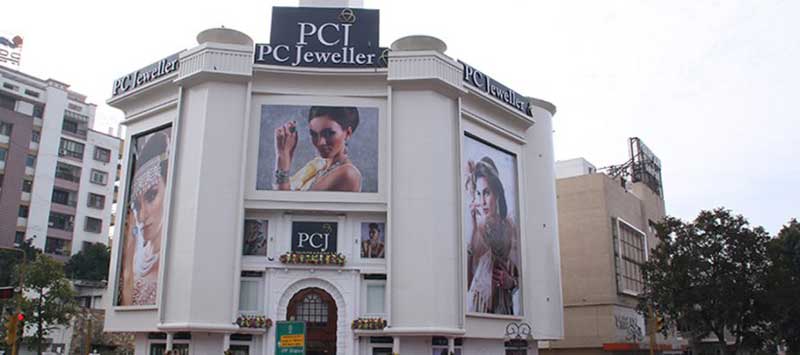 ---
Big Mart
Founded in: 2007
Franchising since: 2013
Franchise units: 200-500
Initial investment: From Rs 30 Lakhs
Royalty Fees: 10%
The Big Mart is an international brand & started its journey in 2007, with free home delivery services of food and grocery. We stock an extensive range of daily need items including groceries, candies, personal care products, soft drinks, ready-to-eat food, ice-cream, toiletries, tobacco products, magazines, and newspapers, etc. Besides everyday essentials, we also offer additional services like phone recharge and wire transfer. Looking for like-minded entrepreneurs to join hands. We are looking for passionate people to team & partner us and grow as a team.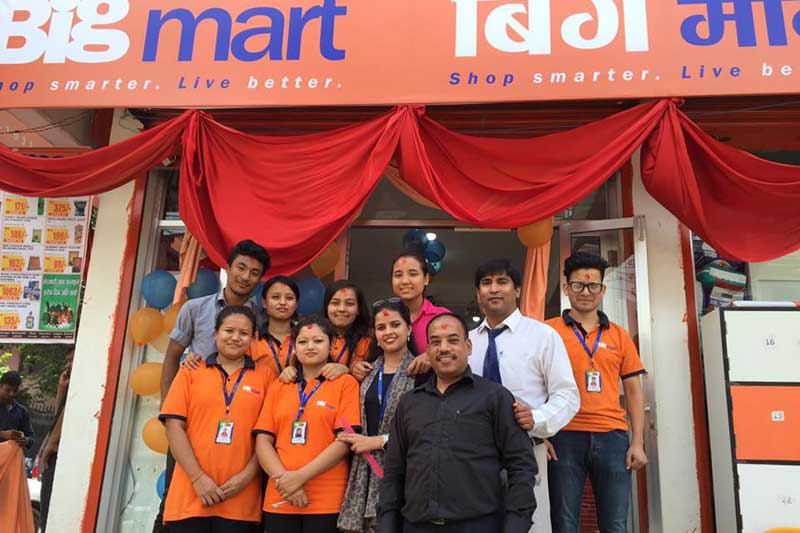 ---
NOTION - luxury flooring
Founded in: 2002
Franchising since: 2013
Franchise units: 20-50
Initial investment: From Rs 8 Lakhs

NOTION - luxury flooring is the INDIA'S leading brand with a clear focus to offer a qualitative and durable product. It is known for its premium quality and customized solutions for interior and exterior wood flooring concepts. Today, the flooring has become such a popular product that it is widely been used in residences, housing projects, hotels, retail showrooms, office complexes and much more. NOTION is inviting franchisees to join hands and earn high profits to be a successful entrepreneur.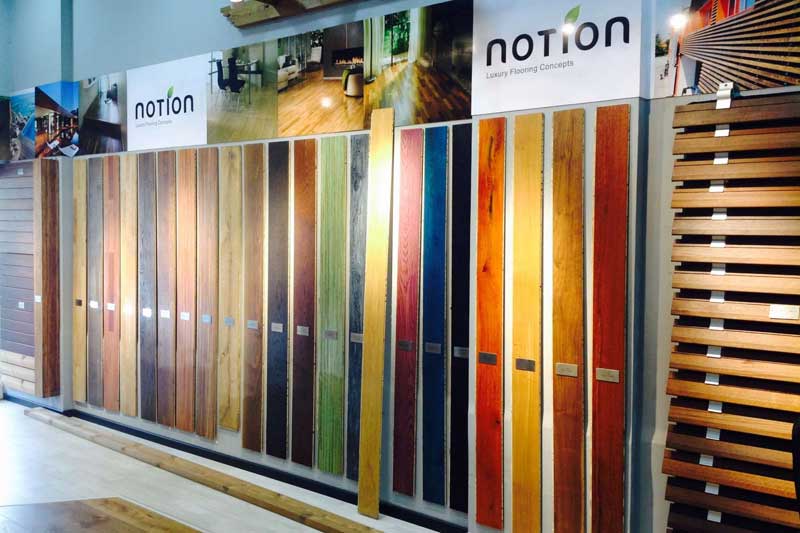 ---
Patanjali Ayurved
Founded in: 2006
Franchising since: 2007
Franchise units: More than 20
Initial investment: From Rs. 50 - 60 Lakh
Franchise Fee: 5 Lakhs (security deposit)
Patanjali Ayurved, founded in 2006 and located in the industrial area of Haridwar, is an Indian multinational consumer packaged goods company. The company manufactures more than 2,500 products including 45 types of cosmetic products and 30 types of food products. According to the company, all their products are made from Ayurveda and natural components. Patanjali has become a household brand in India in a few years and has expanded remarkably across the country in both rural and urban areas. For starting a megastore franchisee should have a minimum area of 2000 Sq. ft. and needs to have a Vaidya (Ayurvedic Doctor).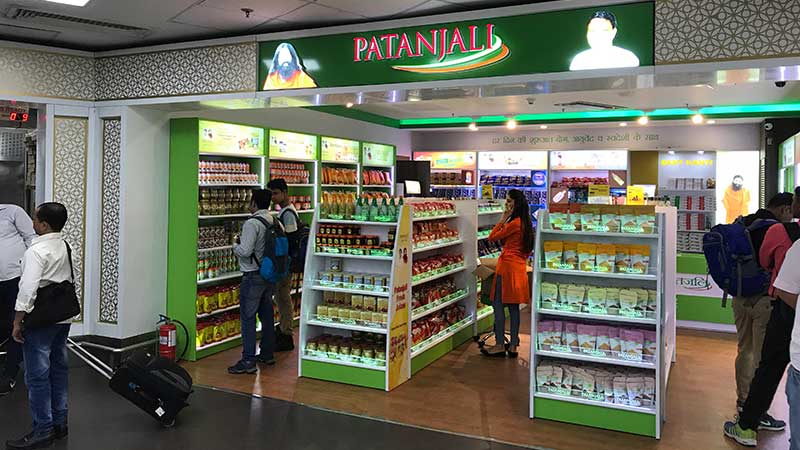 ---
Shell Retail
Founded in: 1907
Franchising since: 1928
Distribution networks: 189
Initial investment: From Rs 18 Lakhs
Royalty Fees: pre-agreed
Shell Retail is one of the most recognized brands in the world with more than 43,000 service stations in more than 75 countries. Shell Retail is currently present in India across eight states - Andhra Pradesh, Assam, Gujarat, Karnataka, Maharashtra, Meghalaya, Tamil Nadu and Telangana. As a franchisee, you should keep service stations open 24X7, 365 days a year. The retailer receives a commission on all fuel sales and is entitled to the income generated from all shop transactions but is expected to pay pre-agreed royalties to Shell for all non-fuel sales.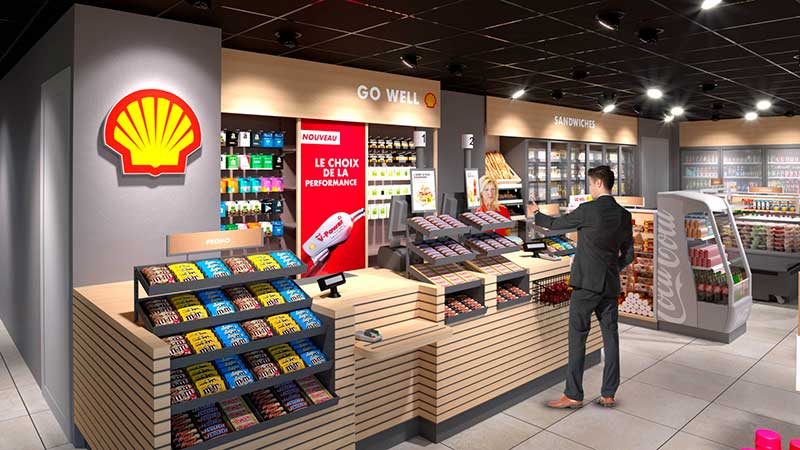 ---
Country Mall
Founded in: 2015
Franchising since: 2018
Franchise units: 500-1000
Initial investment: From Rs 10 Lakhs
Royalty Fees: 5 Lakh
It started in 2015 itself with a good prospect to establish small retail outlets. Country Mall is the wing of Akhil Corporation Pvt. Ltd. which is formed with a team having more than 20 years of experience in Real Estates and Product Marketing Industry. They are into Grocery, Exclusive electronics, herbal and ayurvedic products. We established the system by taking 3 years time.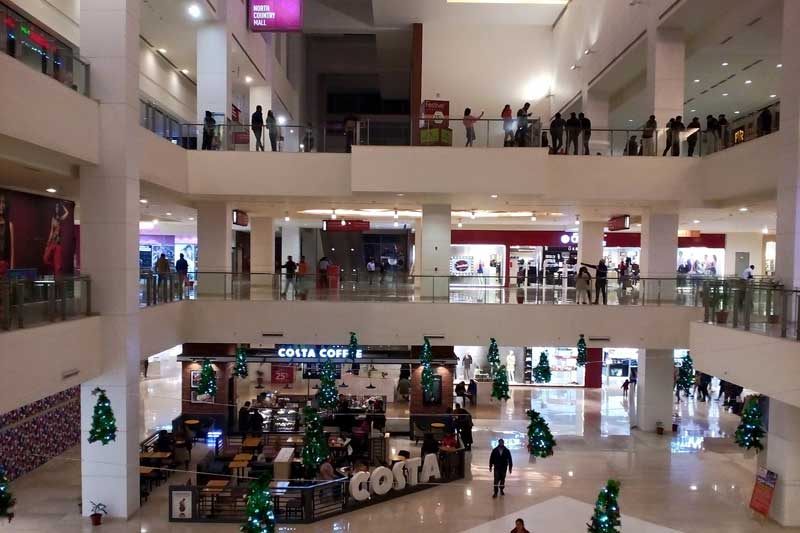 ---
View all retail franchises
Want to advertise your franchise with us and successfully boost your business?
Please send us your request and we will get back to you shortly!
DIDN'T FIND WHAT YOU WANT?
ASK THE EXPERTS