TOP 10 Salon Franchises in India for 2023
Update: 26.07.2023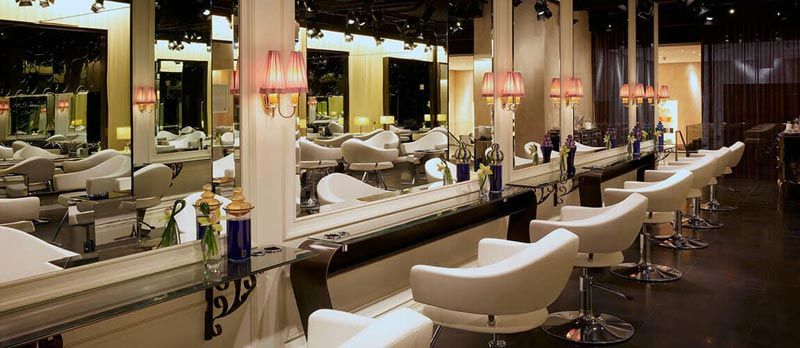 Whether you are an entrepreneur looking for a profitable, trendy and interesting concept to own or a beautician willing to turn your talent into diverse and lucrative business invest in a salon franchises in India. Beauty industry is one of the most rapidly developing in the country impacted by social media, urbanization of population, growing number of tourist arrivals, etc. However, it requires a lot of time, effort and experience to open a salon. An entrepreneur should create a business strategy and an outstanding concept as the competition is really tough. Then the businessperson needs to find a good location, create beautiful design of the space and cosy atmosphere, find and hire skilled work force, promote and advertise the services, etc. All the steps are easier to do with the help of a beauty salon franchise team. They have a proven experience which will stand you in good stead. Salon franchise opportunities are really vast. They include spa, hair, beauty, wellness, nail, lash extension and other services. Choose the right concept for you!
Here are the top 10 salon franchises in India
Jawed Habib Hair & Beauty
Founded in: 2006
Franchising since: 2014
Franchise units: 484
Initial investment: Rs. 20 - 30 Lakhs
Royalty Fees: INR 15000 + INR 2500
Jawed Habib Hair and Beauty Limited is one of the leading Hair & Beauty salon chains in India which offer a full range of hair and beauty services carrying the hallmark of quality that is synonymous with Jawed Habib. The Company has 45 Academies (owned and franchised) course duration of which ranges from a full time six months professional course to short one week courses on specialized aspects of hair dressing & beauty.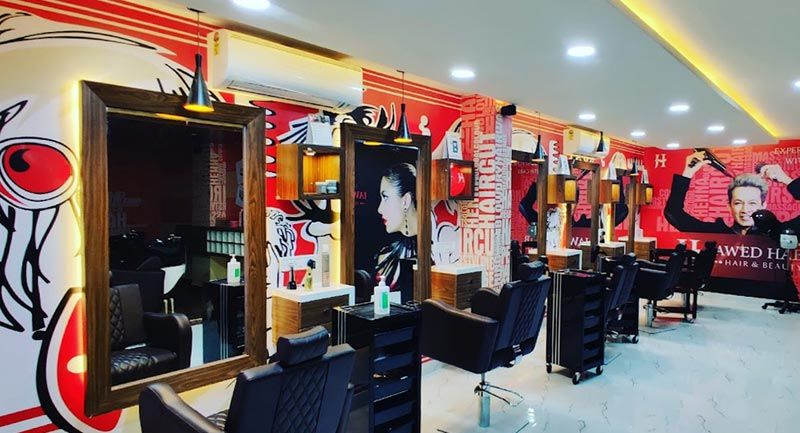 ---
TRUEFITT & HILL
Founded in: 1805
Franchising since: 2015
Franchise units: 10 40
Initial investment: Rs. 0,5 - 1 crore
Royalty Fees: 10% of Service Revenue
Established in 1805, Truefitt & Hill is a London-based oldest barber shop chain which starts expanding its business in India. Lloyds Luxuries Ltd (LLL) has successfully acquired the Master Franchise License for Truefitt & Hill and is presently also in the process to acquire other exclusive distributions for various luxury brands related to men's products.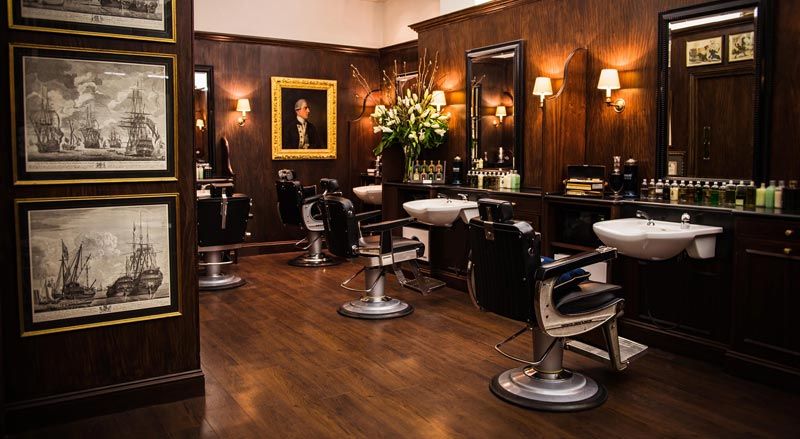 ---
STUDIO11 Salon & Spa
Founded in: 2012
Franchising since: 2013
Franchise units: 100 - 200
Initial investment: Rs. 30 - 50 Lakhs
Royalty Fees: 10%
Studio11 Salon & Spa, Founded in 2013 with a vision to create an Industry leader in the wellness sector and to bring international salon and spa experience to every neighborhood in India, is the fastest emerging full-service unisex salon and spa in India now.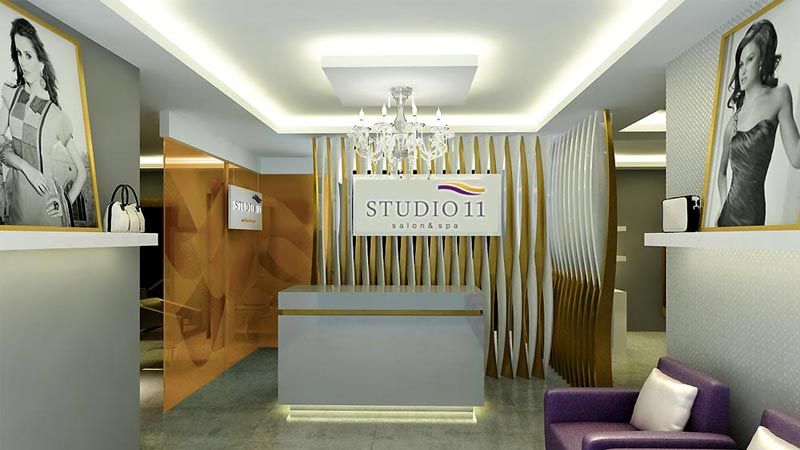 ---
Shahnaz Husain
Founded in: 1970
Franchising since: 1975
Franchise units: 200
Initial investment: Rs. 20 - 30 Lakhs
Royalty Fees: 10%
The Shahnaz Husain Group is India's leading company in the field of natural beauty and anti-aging treatments. The group has activities as diverse as beauty salons, beauty training academy, growing of its own herbs to manufacturing of its cosmetics line to retail to specialized treatments through its chain of over 200 beauty centres in India and abroad. Franchise opportunities are available with the group in Herbal Beauty Salon and also in International Beauty Training space.

---
Lakmé Salon
Founded in: 1952
Franchising since: 1998
Franchise units: 170
Initial investment: Rs. 50 - 60 Lakhs
Royalty Fees: 5%
Lakme is a chain of salons, dedicated to the Indian woman and her exploration of beauty, which offers a wide range of high performance colour cosmetics and skincare products. Lakme comes with an extremely sustainable and profitable franchise business model for people interested to start a business in the beauty retail industry.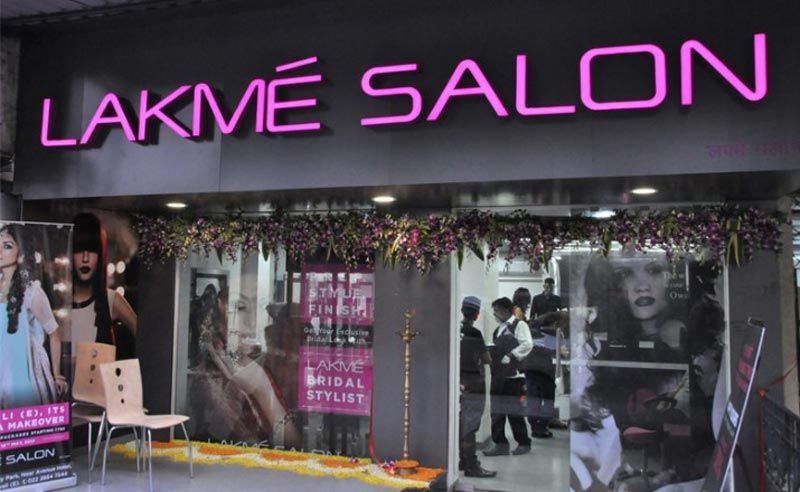 ---
Green Trends
Founded in: 2002
Franchising since: 2010
Franchise units: 200 - 500
Initial investment: Rs. 30 - 50 Lakhs
Royalty Fees: 5%
Green Trends Unisex Hair & Style Salon is one of the fastest growing salon brands in the country which offers trendy haircuts and colour services, complete skin care solutions and bridal packages, at affordable rates. Green Trends is the pioneer in Family Salon Concept, offering full range of grooming solutions. Green Trends is a business opportunity in salon sector with high ROI!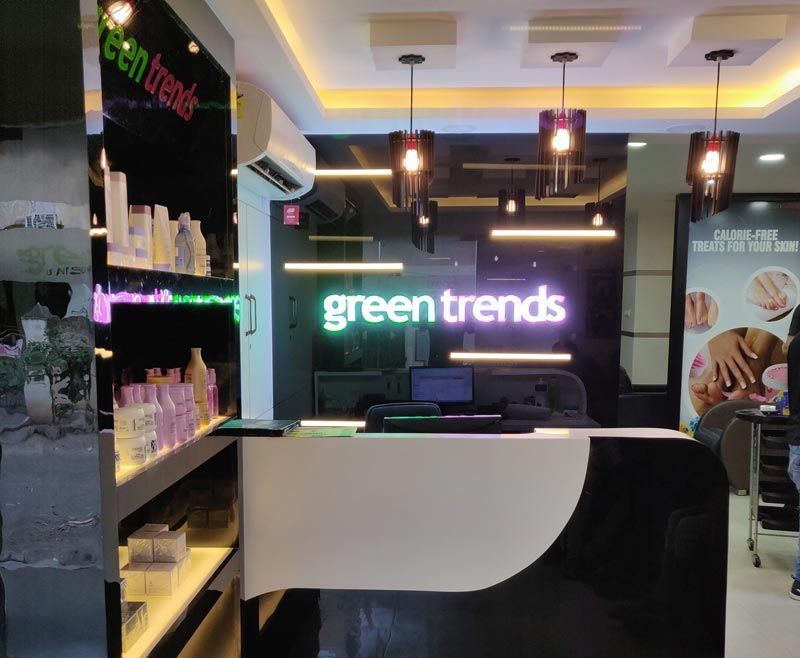 ---
Looks Salon
Founded in: 1989
Franchising since: 2003
Franchise units: 118
Initial investment: Rs. 1.2 - 1.5 crore
Looks Salon is a pioneer in hair, beauty and nail services and is amongst top 10 brands with pan India presence. The brand bears a sense of responsibility to ensure premium quality of services in each salon. The set up of a Looks Unisex Salon can be established in any geographical region in India with area required: 1500 – 2000 sq. feet. The company provides Franchise with the overall consulting, training and development needs as their franchisees are the key to their success. Looks Salon franchise team will help set up the complete operations as per their standards and help maintain it effectively.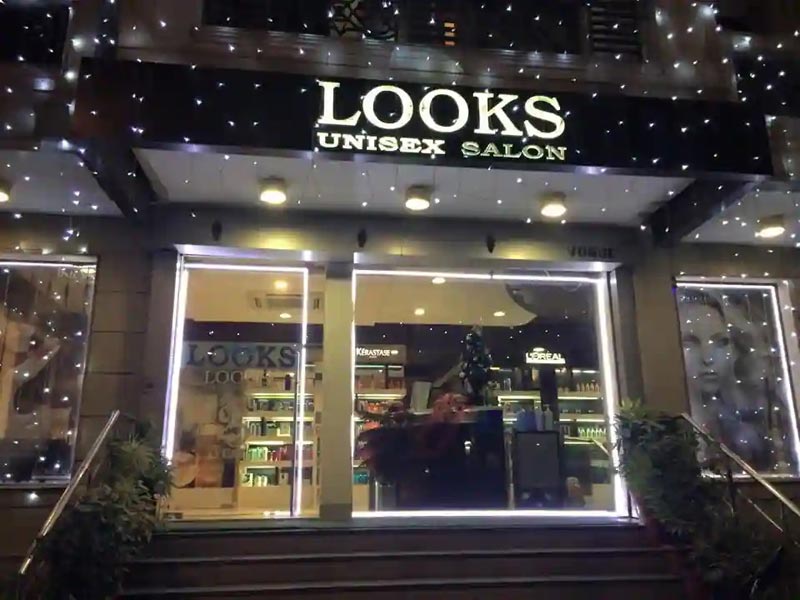 ---
Naturals
Founded in: 2000
Franchising since: 2006
Franchise units: 400+
Initial investment: Rs. 50-55 Lakhs
Franchise fee: INR 5 Lakh + Service tax
Naturals, founded by Veena and her husband CK Kumaravel in 2000, is India's No.1 unisex hair and beauty salon with a strong network of more than 650+ salons evenly spread across the country! It is one of the fastest growing chains of salons. Besides the Unisex Salons, the brand has Naturals Lounge (premium salon), Naturals W (women salon), Page 3 (luxury salons). Starting a franchise with Naturals presents an opportunity to increase investment in a systematic and steady manner. The most attractive part is that the franchisee will get the appropriate training and support for the first timers venturing into business. The Pay-back period will be 2.5 to 3 years.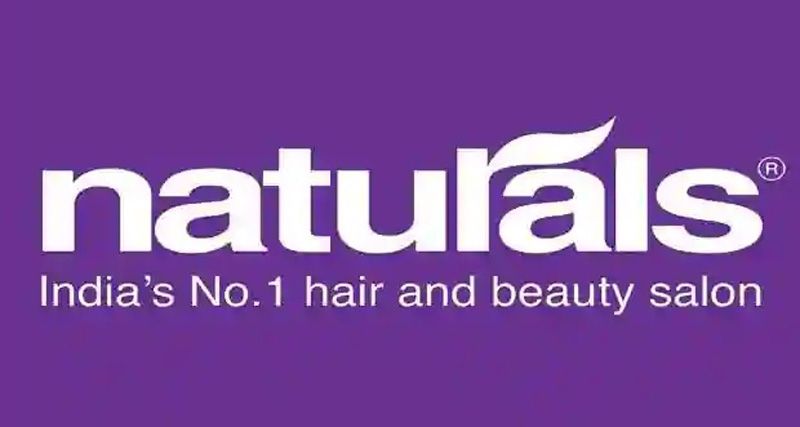 ---
NEELDAVID'S INTERNATIONAL SALON
Founded in: 2006
Franchising since: 2014
Franchise units: 50 - 100
Initial investment: Rs. 10 - 20 Lakhs
Royalty Fees: 15%
The Neeldavid's International Salon – A brand, devoted to fashion & trends, offers a full range of Hair and Beauty services carrying the hallmark of quality, Hair fashion has now come to the forefront in India. Making a hair fashion statement is now increasingly becoming a trend. The Neeldavid's International Salon has a successful business model to give franchisee good potential income.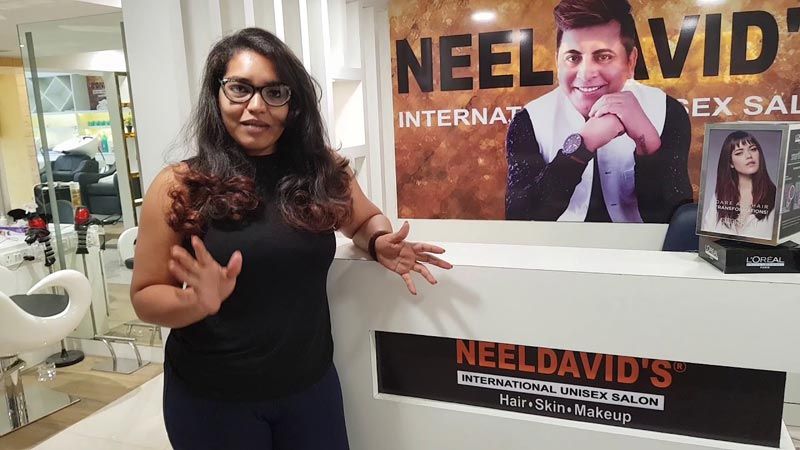 ---
Strands Salons
Founded in: 2005
Franchising since: 2007
Franchise units: 50 - 100
Initial investment: Rs. 2 - 5 Lakhs
Royalty Fees: 6%
Strands Salons Pvt. Ltd is one of the biggest salon chains of India which is gradually working on its expansion internationally to become one of the best salon chains all over the world. The salon provides a vast range of skin, beauty, hair, make up and spa treatments by trained experts from Wella professional, L'Oreal, Matrix, Aroma Treasure, Krylon, Casmara, O3, H20 and Strands Academy. Strands Salon Pvt. Ltd. brings premium business model for all franchisee to become a successful entrepreneur!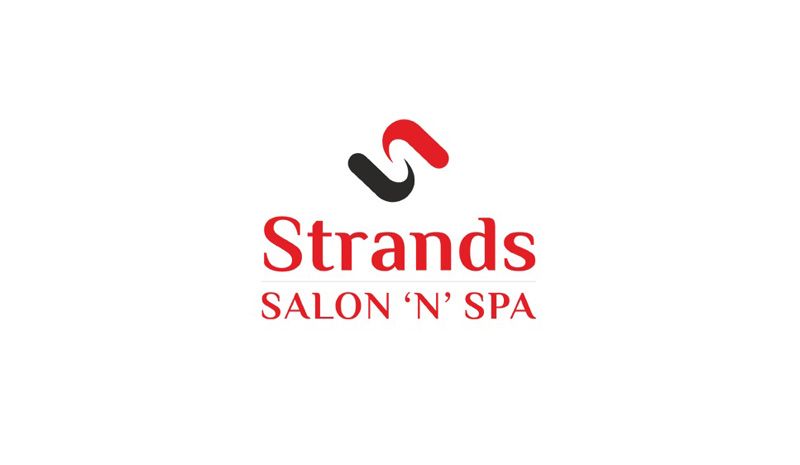 ---
How Much Does It Cost to Start a Salon Franchise in India
Today, the desire to look and feel beautiful is relevant as ever. More people today pay attention to how they look, and how they want to be perceived. Looking presentable and neat is important not only in personal life, but also in workplace and business relationships. In this regard, franchise salons feature consistent demand, and it is growing every day.
Beauty industry is a resilient and lucrative one. There is an extensive array of aspects associated with the beauty salon sector, such as nail care, haircutting and styling, face and body treatments, massages, and many more. Businesses focusing on beauty services help customers feel beautiful and more confident than ever. There are a lot of franchise organizations that sell branches all around the world.
Nail care and hair salon franchise cost varies, depending on the company. There are nail salon franchises in India that are only under 1 lakh, and other franchise offers under 5 lakh. Owning a beauty parlor is the best way for entrepreneurs to connect with consumers and make them beautiful, all while making good profits.
View all Beauty Franchises in India
To know more about all stages of franchise development read our article Franchise development. How to develop a franchise
Want to advertise your franchise with us and successfully boost your business?
Please send us your request and we will get back to you shortly!
DIDN'T FIND WHAT YOU WANT?
ASK THE EXPERTS