Franchise opportunities in Germany
Popular franchise directions in Germany
List of franchises for sale available in Germany
Attractiveness of Germany for the development of franchise business
Germany is a country with the highest population in Europe. The most populated cities are Berlin (3.58 mln), Hamburg (1.81 mln), Munich (1.45 mln), Cologne (1.06 mln), Frankfurt (746,878), Stuttgart (628,032), Dusseldorf (612,178), Dortmund (586,600), Essen (583,393), and Bremen (557,464). The average income per capita is $31,925 a year which exceeds OECD average of $29,016 a year.
All franchising businesses in Germany bring over €99.2 billion into the economy of the country every year. More than 750,000 employees are working for 150,000 franchise companies.
Three-quarters of the workforce in the country have graduated from University or finished vocational school. It ensures the opportunity for franchisors and franchisees to find educated and qualified staff.
1100 different types of German franchises include leisure, business services, real estate, retail companies, hospitality, and others. Having occupied nearly half of all the franchise market, the service industry is still available for new franchisors. Surveys show that the demand for elderly home care services is constantly growing.
According to German laws, foreign entrepreneurs have absolutely the same opportunities as German ones to start any franchise business in the country. Therefore, many international brands from the USA, UK, Denmark, Australia, and other countries are successfully operating in Germany
There are high investment business opportunities, as well as cheap franchises in Germany presented for review, the choice is yours.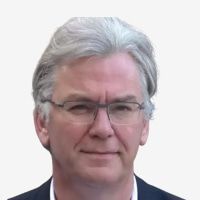 Felix de Wit
Official representative of Topfranchise in Europe
Indicators of German Business Market
Capital: Berlin

Currency: Euro (€)

Education Index (2013): 0.884

Official languages: German

Per capita GDP (PPP): $50,206

Quality-of-life index (0-10): 7.38

Population: 82.67 mln

Total GDP (PPP): $4.150 trillion

Ease of Doing Business Ranking, Rank: 20

Gini: 30.7

Human Development Index (HDI): 0.926
DIDN'T FIND WHAT YOU WANT?
ASK THE EXPERTS