The 10 Best Burger Franchise Businesses in Canada for 2021
Update: 04.06.2021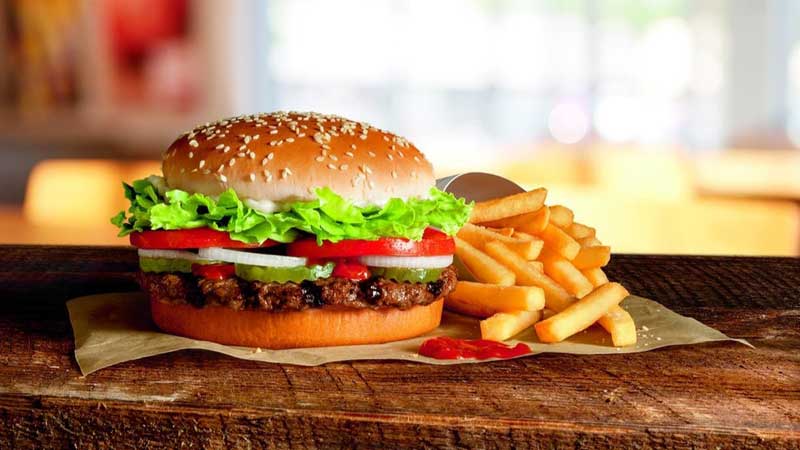 Burger consumption in Canada is growing, 46 % of the population eat burgers at least weekly. Consequently, burger franchises are very popular among Canadian entrepreneurs. The best burger franchises in the country are the chains with years of experience, thousands of loyal customers, and a successful business concept. They offer an intensive hands-on training program for their franchisees, provide them with needed manuals, and 24/7 support. If you are searching for a business which will bring you fast return on investment, here's a list of the 10 top burger franchise opportunities available right now.
Here is the top 10 burger franchises in Canada
Fatburger
Founded in: 1952
Franchising since: 2005
Franchise units: 55
Initial investment: from $425,000
Royalty Fees: 6%
Fatburger has been serving the freshest, biggest, juiciest burgers for more than 65 years. With restaurants in 37 countries, prospective franchisees benefit from investing in a concept with a proven track record. Prime ownership opportunities are available across Canada. We provide a highly recognized trademarked brand, extensive initial training, ongoing operation & training support, marketing/advertising support, and excellent return on investment (ROI) capital.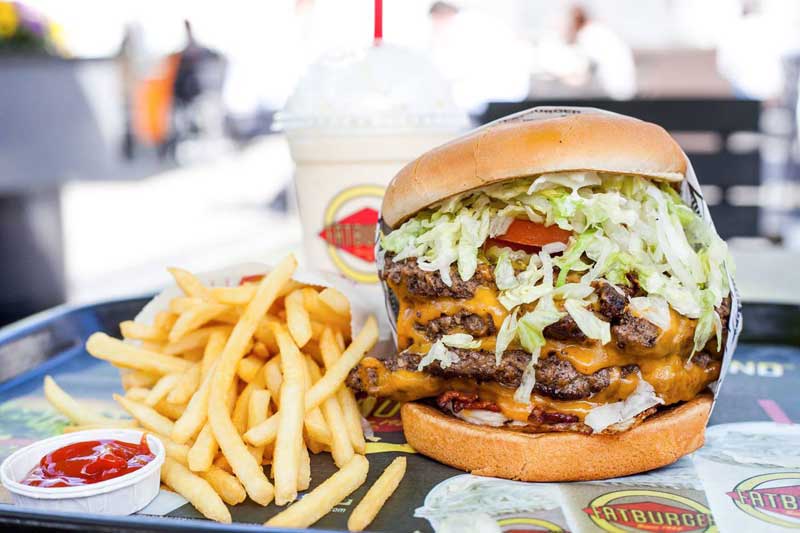 ---
Triple O's
Founded in: 1998
Franchising since: 1997
Franchise units: 60
Initial investment: from $750,000
Royalty Fees: 6%
Triple O's Restaurants, launched in 1997 by B.C.'s iconic brand White Spot Ltd, is a premium QSR concept focused on high quality, fresh, local ingredients including 100 per cent fresh Canadian beef burgers made with "secret" Triple 'O' sauce, fresh-cut Kennebec fries and hand-scooped milkshakes. Our training combines technical and conceptual knowledge, equipping our franchisees to both manage and grow their businesses. Managers undergo an intensive hands-on training program and we promote continuous learning.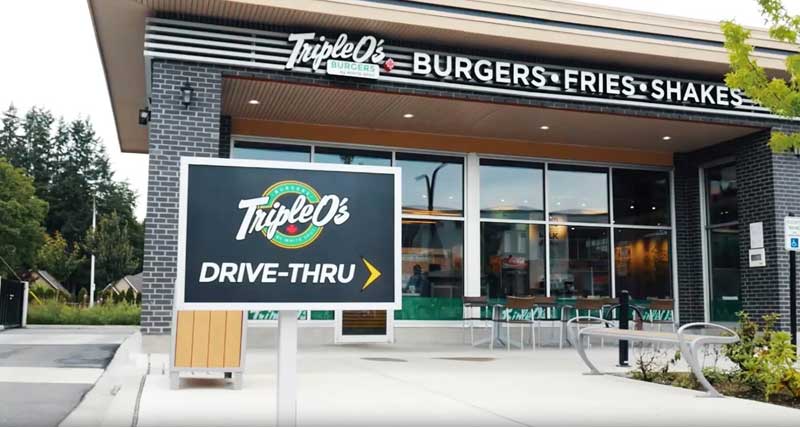 ---
A&W Food Services of Canada
Founded in: 1957
Franchising since: 1957
Franchise units: 900
Initial investment: from $400,000
Royalty Fees: 2.5%
A&W offers the rare opportunity to partner with an award winning and forward thinking restaurant brand committed to good food farmed with care. We're Canada's original burger chain with over 936 restaurants and sales of $1 billion. Single franchise unit opportunities are available. We have a special interest in candidates that are "moveable" anywhere in Canada that would be interested in some of our Small Town restaurants.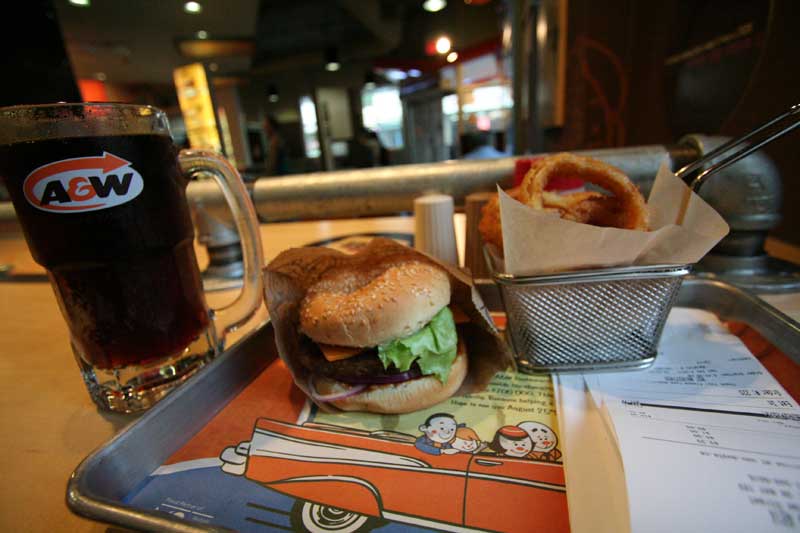 ---
Big Smoke Burger - MTY Group
Founded in: 2007
Franchising since: 2011
Franchise units: 10
Initial investment: from $407,000
Royalty Fees: 6%
At Big Smoke Burger our hand crafted burgers are made fresh daily, never frozen. Our AAA ground chuck is made to our specifications and our burgers feature gourmet ingredients that are sourced from top quality producers and local when possible. Expand your burger horizons with our organic beef, tender chicken breast, local lamb or soy veggie burger – all flame-grilled!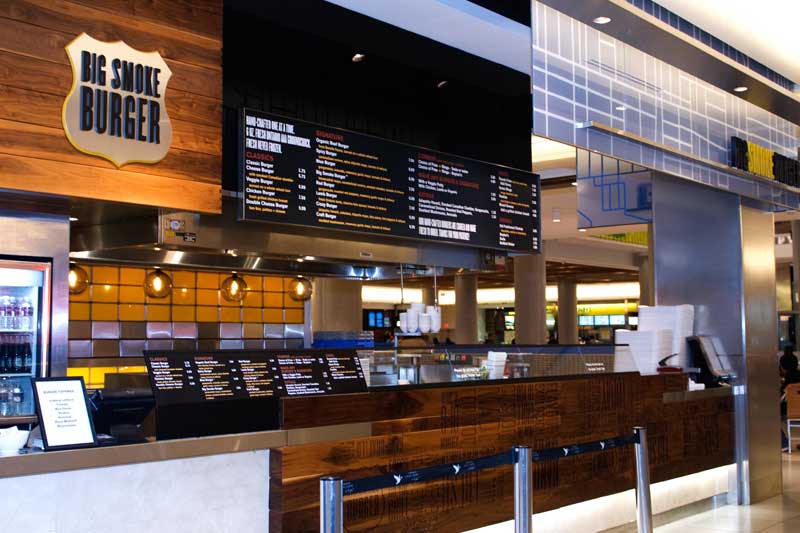 See more Franchises in Canada in the catalog →
Burger King Canada
Founded in: 1954
Franchising since: 1969
Franchise units: 7,184
Initial investment: from $500,000
Royalty Fees: 4.5%
Flame broiling gives our food a natural, enhanced flavour that gives Burger King the edge on the competition. Come join one of the largest hamburger chains in the world and become part of a well-respected and successful organization. Do you feel you have what it takes to open a Burger King restaurant in your area? Burger King is focusing on recruitment of single and multi-unit operators with strong business acumen, management experience and a passion for great food - previous food-service experience is an asset.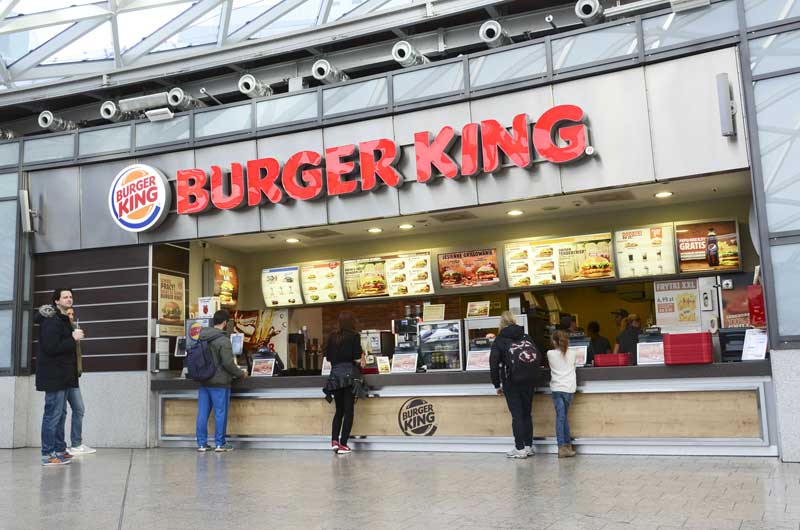 ---
CaliBurger
Founded in: 2012
Franchising since: 2012
Franchise units: 42
Initial investment: from $300,000
Royalty Fees: 6%
CaliBurger franchising provides the opportunity for savvy entrepreneurs to profit from the ultimate burger business. CaliBurger is a 21st century revival of the classic California burger joint. CaliBurger's products feature high quality, always fresh (never frozen) beef, succulent whole chicken breasts, freshly prepared vegetables, hand-cut fries, zero trans-fat oils, sauces made in-house, and thick shakes made with real ice cream. Our made-to-order meals are prepared in open kitchens.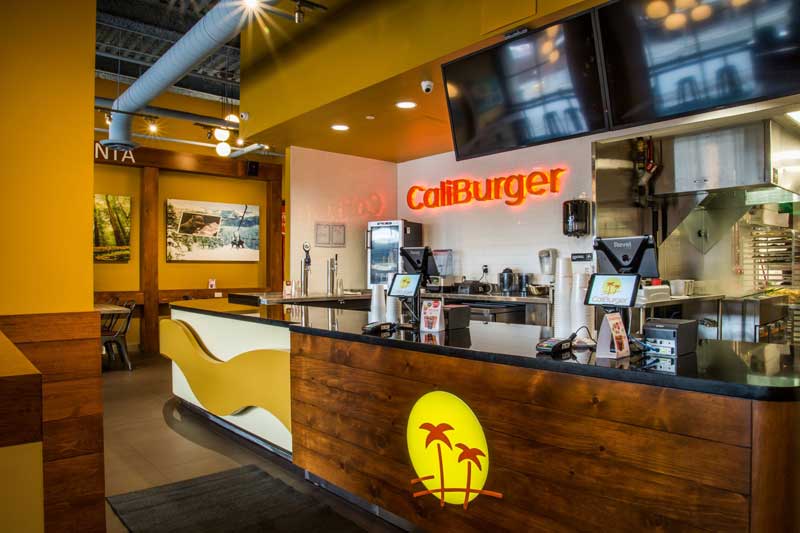 ---
Harvey's
Founded in: 1959
Franchising since: 1962
Franchise units: 280
Initial investment: from $750,000
Royalty Fees: 5%
Harvey's has been serving up flame-grilled, customized burgers made just the way you want them since 1959. Harvey's is a true Canadian brand that prides itself on Canadian quality through items like our 1/2 Pound and 1/4 Pound Angus burgers, naturally-smoked bacon cooked on the grill, milkshakes made with 100% fresh Canadian milk and our famous poutine made with 100% real Canadian cheddar curds. Harvey's is owned by Recipe Unlimited Corporation.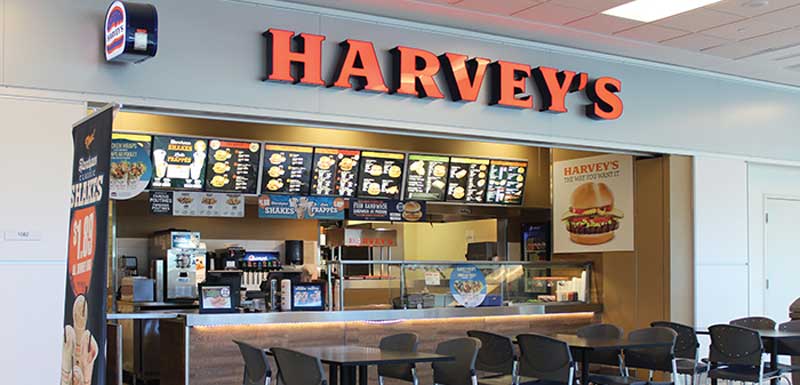 ---
Hero Certified Burgers
Founded in: 2004
Franchising since: 2004
Franchise units: 54
Initial investment: from $125,000
Royalty Fees: 6%
Hero Certified Burgers is the leader in burger quality. Our goal is to deliver the best tasting food and highest quality service to each and every customer. Our burgers are made with real 100 per cent Angus free range beef, antibiotic-free/hormone-free with no nitrates or filler and fully traceable. So good you can taste it and feel it. It is our philosophy that extraordinary attention to detail, consistent commitment to improvement, and a flair for creativity will result in strong customer service and employee productivity. We seek like-minded franchisees creating businesses and relationships that can prosper well into the future. Franchisees new to the business are welcome.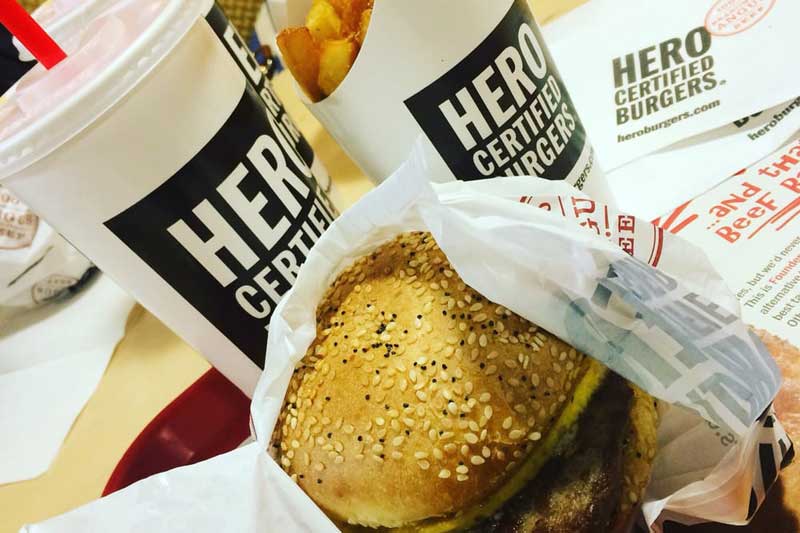 ---
MOOYAH Canada Franchise Corp
Founded in: 2007
Franchising since: 2007
Franchise units: 120
Initial investment: from $366,000
Royalty Fees: 6%
Every MOOYAH burger is made to order with 100% Canadian Beef and freshly baked in-house buns. MOOYAH Burgers Fries & Shakes has a fresh, fun and vibrant atmosphere with excellent Guest service and a contagious amount of energy. We made our menu as simple as possible by focusing on burgers, fries and to satisfy the occasional sweet tooth, frosty shakes. Our long-time endurance and growth in the restaurant industry prove that we continue to have success in franchising. Our competitive build-out costs, highly qualified executive team, and quality food paired with our fun business model put us ahead in the burger franchise space.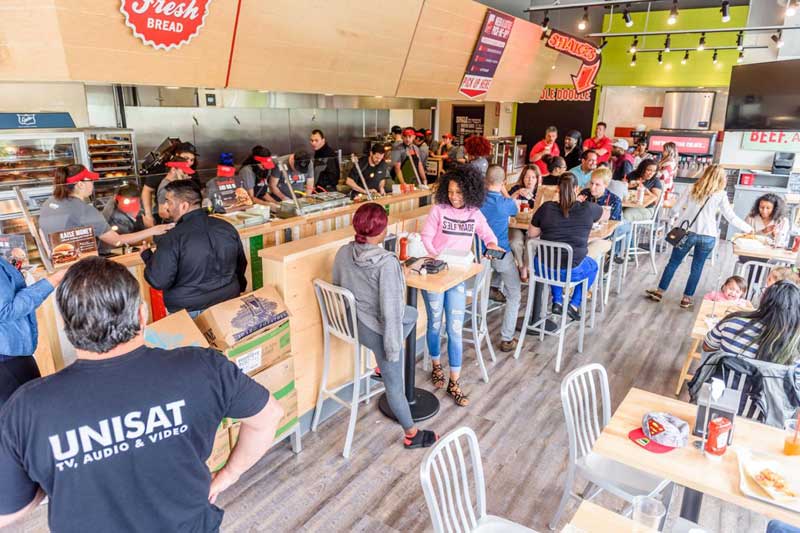 ---
Vera's Burger Shack
Founded in: 1977
Franchising since: 2005
Franchise units: 14
Initial investment: from $225,000
Royalty Fees: 6%
Vera's Burger Shack is a fresh-based burger shack. We operate as a fast-casual operation, counter service; everything is made to order, fresh. We cater to a growing category of consumers who want a higher-calibre burger experience. Our stores are licensed and drive sales with a strong drink and draft program. With thousands of burger combinations, we are the place for burgers. We provide strong system support for our partners and a quality product that stands alone. We are looking for dedicated franchisees and area developers.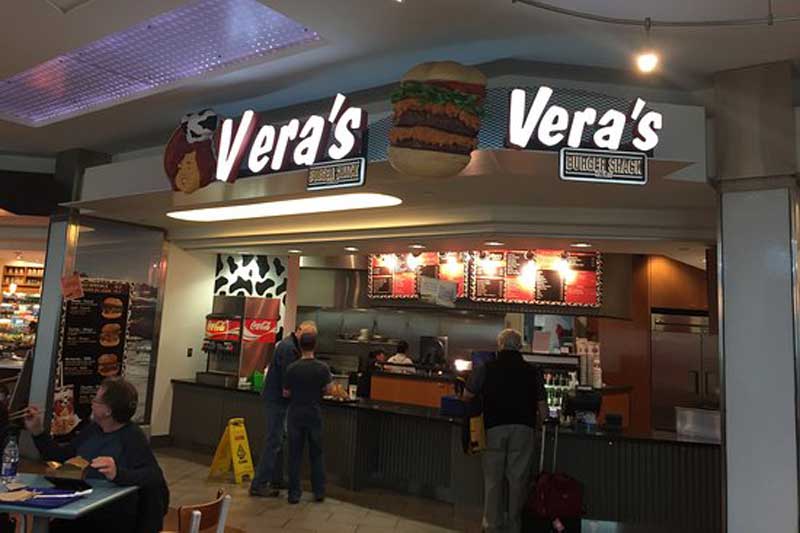 ---
View all burger & sandwich franchises
To know more about all stages of franchise development read our article Franchise development. How to develop a franchise.
Browse franchises by countries

USA

India

Canada

The UK

Indonesia

The Philippines

Australia

The UAE

Saudi Arabia

South Africa

Germany

Pakistan

Singapore

Malaysia
Other countries
Want to advertise your franchise with us and successfully boost your business?
Please send us your request and we will get back to you shortly!
DIDN'T FIND WHAT YOU WANT?
ASK THE EXPERTS